PITTSFIELD — As the state's chief law enforcement officer, Attorney General Maura Healey and her staff routinely face off against private law firms.
Rarely do they know their adversaries as well as they do the lawyers of WilmerHale, the powerful Boston firm that fought Healey's office for months over its investigation of the Berkshire Museum's proposed art sale.
Though WilmerHale attorneys filled court briefs expressing scorn for Healey's probe — rapping its "languid pace" and "meritless claims" — they have, over several years, donated more than six times as much to her political campaign, on average, than any other top Boston firm, according to a review of public documents by The Eagle. As of March 8, their giving totaled $165,000.
Healey says the money did not affect how her office pursued or resolved the museum case. "My attorneys and staff handled this case as we handled all cases, which is to say we apply the law to the facts and do the best job that we can," the attorney general told The Eagle.
Opponents of the art sale say they looked into campaign donations to Healey from WilmerHale employees, but did not question them publicly while the attorney general's probe was continuing.
Staff lawyers in the Attorney General's Office, as well as Healey herself, deny that financial and personal ties to WilmerHale constitute a conflict of interest, or even the appearance of one. By definition, a conflict of interest occurs when an elected official's past work or relationships impair his or her ability to make unbiased decisions. The outlines of possible conflicts are specified in state law.
They say the office had a "weak hand" in the museum case but played it well, operated with "transparency" and deserves the public's confidence.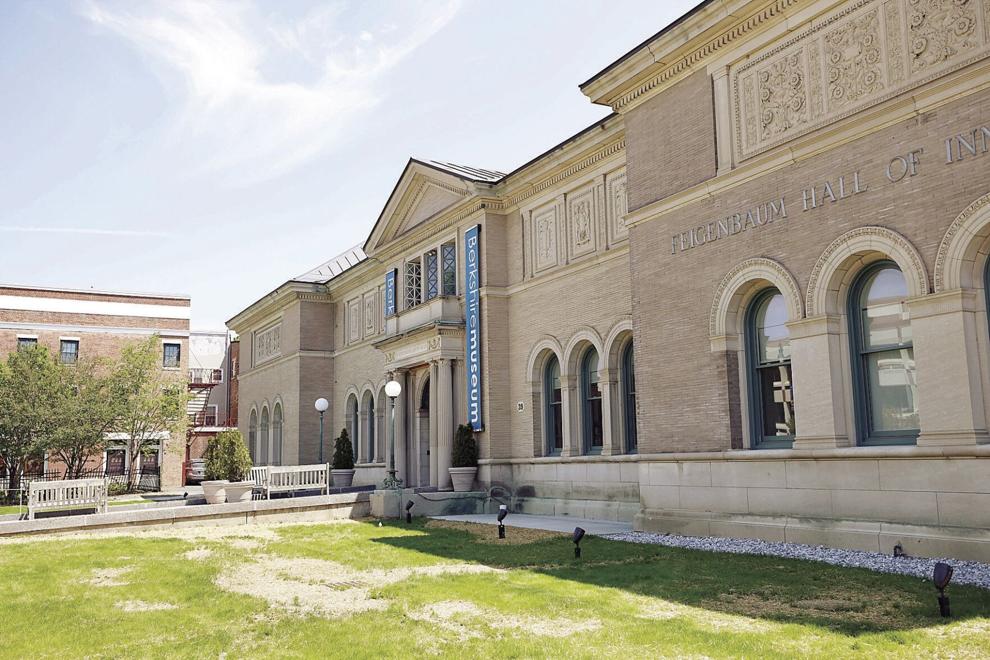 However, in the wake of the agreement announced Feb. 9 that closed that inquiry, some are asking whether Healey's financial and personal connections with WilmerHale should have been flagged as constituting the appearance of a conflict of interest.
"I can only think that Maura Healey put her stamp on it and it was influenced by her professional relationships and her past," said Sharon Gregory, a Great Barrington resident and finance expert who was interviewed by Healey's office in December.
Leslie Ferrin, a co-founder of Save the Art-Save the Museum, said that over the past few months, people inside that group and from the community raised questions about whether Healey's ties to WilmerHale should be acknowledged.
"It was clear when looking at that information that there is a potential conflict of interest," Ferrin said.
Donors and links
Donations to Healey's campaign from WilmerHale as of March 8 amount to $165,000 in 388 separate gifts since Oct. 21, 2013. Those who gave include the top WilmerHale lawyers on the museum case — William F. Lee, who sent Healey $4,500 in six installments, and Felicia Ellsworth, who has donated $2,000 in seven payments, according to records with the Massachusetts Office of Campaign and Political Finance.
And the ties go deeper than money.
Healey worked for 11 years at WilmerHale before joining the Attorney General's Office when it was led by Martha Coakley, then winning Coakley's job in a 2014 election.
Healey's domestic partner worked with WilmerHale for two decades. In January 2017, Healey hired Mary Strother, a WilmerHale partner, for a key position in her office.
Other connections include lawyers with WilmerHale experience aiding both her campaign and the museum investigation.
In the latter stages of the office's litigation with WilmerHale over the art sales, a former senior associate with the firm, Adam Hornstine, joined other lawyers on Healey's nonprofits and public charities team handling the Berkshire Museum case.
On the campaign front, Greg Schmidt, a senior associate at WilmerHale and 2014 Harvard Law School graduate, aided Healey's pursuit of her office in 2014. Schmidt had spent the previous year as a summer associate at WilmerHale, according to his biography on the firm's website.
Question of 'rigor'
Art sale opponents in the Berkshires weren't the only ones surprised by abrupt change in the attorney general's stance, which came three weeks after the office, in a Massachusetts Appeals Court brief, laid out detailed objections to the museum's conduct.
In a friend of court brief filed Feb. 27, Boston attorney Michael B. Keating headlined one section with this question: "Why has the Attorney General declined to conduct more rigorous oversight of the sale and New Vision process?"
Keating declined to comment on Healey's connections with WilmerHale.
Healey said her department's investigation was thorough and not influenced by outside factors.
Staff attorneys, Healey said, pushed back hard against the museum and its law firm, noting that the department intervened in litigation to win time for its probe into the sale, won delays in art sales and, if a Supreme Judicial Court petition is allowed, will cap the amount of art that can be sold at $55 million.
"I know that attorneys and staff in my office, particularly from our not-for-profit, charities division, worked extremely hard over several months on this case," Healey said. "There were complicated legal issues. There were some new legal issues, or at least legal issues that hadn't been fully addressed before, and there was a tremendous amount of work to do.
"But I stand by our work. I stand behind my team and how my team handled this case. And I stand behind the result," she said.
Healey interview
In a 20-minute interview March 14, Healey responded both to questions about her handling of the museum's proposed art sales and questions about whether her past ties to WilmerHale constitute at least an appearance of a conflict of interest.
Maura Healey, the Massachusetts attorney general, spoke about her department's handling of the Berkshire Museum art sale case last week in an interview with The Eagle. She also responded to questions …
She rejected questions that her office was in any way in conflict. "With respect to any conflict of interest, we followed the rules. We didn't have a conflict here and the results speak for themselves," Healey said. "I've received contributions from attorneys in law firms across the legal community. I'm proud as a lawyer committed to running a top-quality state public law firm to have support from the legal community.
"That said, we find ourselves engaged in any number of matters and cases with lawyers and law firms on the other side of us, all the time. Including WilmerHale," Healey said. "But the fact of the matter is that it's not going to change how I do my job. Or how anybody in my office does their job."
She added, "When I got elected as attorney general, I took an oath and swore to uphold the law and enforce the law."
In her 2014 campaign, Healey, then a deputy attorney general, pledged to make transparency a hallmark of her work. "Transparency is a core value of my campaign, and I will bring that commitment with me to the Attorney General's Office," she said in a campaign statement archived at ballotpedia.org. "I have run the most transparent campaign in this race."
When a conflict of interest question came up last year, Healey's office cited a commitment to avoiding any question of undue influence. That case concerned whether the Thornton Law Firm had violated campaign finance laws by reimbursing employees who made donations. Employees of Thornton had given $4,500 to Healey. Because of those donations, which Healey returned, she opted to recuse herself from any inquiry.
Jillian Fennimore, Healey's communications director, said in a statement last March that the office planned to name an independent prosecutor in the case, if it received a referral to investigate. Fennimore said the office was taking that approach "in the best interest of this case, and to avoid even the appearance of a conflict."
But in the museum case, Healey and members of her staff say a similar recusal wasn't necessary under campaign laws and would be impractical given the number of law firms whose employees donate. "We handled this case, my office handled this case, as we do all cases," Healey said. "In terms of contributions and campaign contributions, I have to say that I'm proud to have the support of members of the legal community across Massachusetts.
"Contributions from a firm in no way influence or affect the decisions I make in upholding my responsibilities as attorney general," she said. "They never have and they never will."
Views on agreement
For months, as her office became a plaintiff in museum litigation and widened its inquiry, Healey let staff speak for her.
That changed Feb. 9, when the museum announced that it had come to terms with Healey's office that, with a judge's approval, would allow it to sell up to 40 artworks and raise up to $55 million.
"This agreement helps secure the future of the Berkshire Museum for years to come, while preserving `Shuffleton's Barbershop' for public view, in keeping with the wishes of Norman Rockwell," Healey said in a statement provided by the museum.
"We are pleased that this agreement will allow the Berkshire Museum to thrive, ensures that no more art than necessary will be sold, and honors the legacy of Norman Rockwell and his masterpiece, `Shuffleton's Barbershop,'" Healey said.
On that day, Healey's office let the museum narrate the result of its own monthslong study.
"The AG's Office, through its investigation, determined that the Berkshire Museum has met its demonstrated financial need to lift or modify restrictions that limit or prohibit the Museum from selling the works and using proceeds from such sales, and has worked with the Museum to present today's submission to the Court," a museum statement said.
Healey said last week that keeping "Shuffleton's Barbershop" available to the public was a key achievement.
And she said it won concessions, in the proposed SJC petition, from museum leaders — and their law firm.
"We don't write the law, we don't make the law. It is our responsibility to enforce the law," she said. "We never take action without an investigation, which is why it was so important that we stepped in to intervene over the objections of the Berkshire Museum trustees multiple times.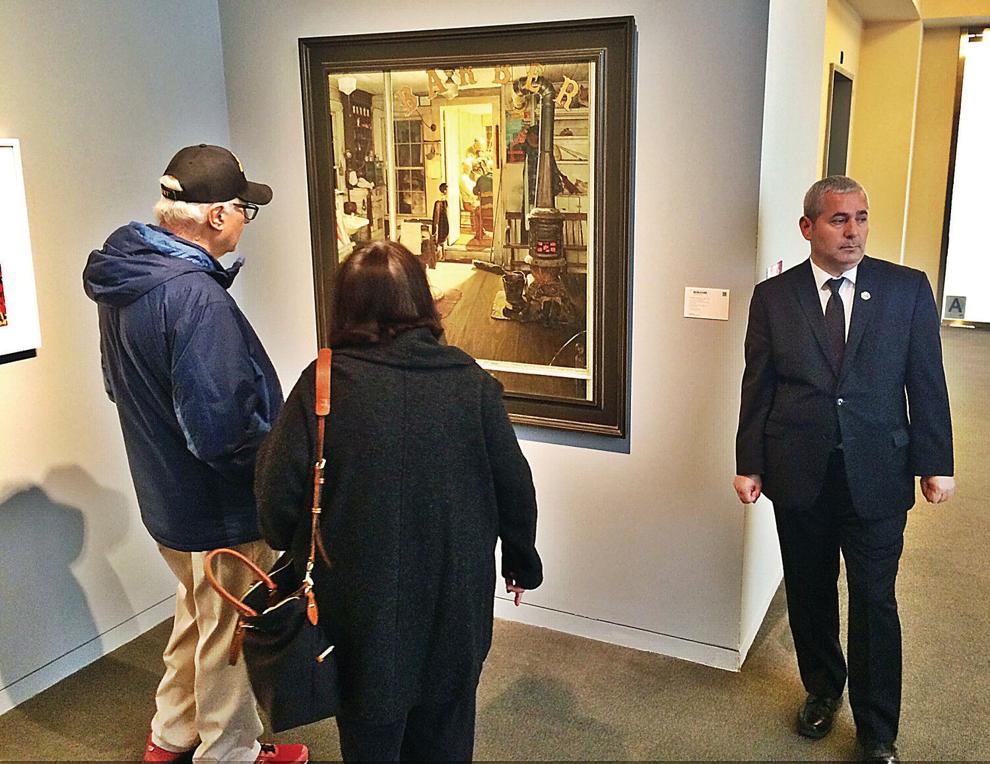 "They fought us at every turn both in attempting to intervene and then in our attempts to continue with an investigation," Healey said. "I wish we had had a more collaborative approach from the beginning with the trustees, who seemed to fight us tooth and nail, at every single turn."
Healey acknowledged that her office's Feb. 9 agreement came as a surprise to some.
"I understand, having heard from many of them, that there are people who are disappointed, ultimately, with the approach we took in the case," she said. "But that happens in any number of matters. There are always going to be some who would have liked to have seen things handled differently, or a different outcome."
Meaning of 'conflict'
It is legal for elected officials to accept campaign donations under conditions set by state law. In Massachusetts, records of that giving are easily accessible to the public — and that transparency is designed to lend accountability.
Barring any evidence of a "quid pro quo," a specific advantage or result obtained for a gift, campaign donations are part of the political landscape, says Edwin Bender, executive director of the National Institute on Money in State Politics.
In the case of WilmerHale financial gifts to Healey, donors are hardly alone. As of March 8, Healey's office had received $4,070,692 in donations since 2013. Healey announced in February 2017 that she will seek a second term as attorney general this year; she is so far unopposed by a fellow Democrat but faces an expected Republican rival.
One of the largest segments of giving is the legal community, which has given more than $1,233,600, or 30 percent, of the total to date of gifts that included information on workplace type.
Some donors from WilmerHale no doubt wanted to support a former colleague's wish to serve the public. Others from law firms may be investing in access. "They're trying to make sure they are on her list of people to talk to when issues come up," Bender said.
As for the propriety of campaign giving, Bender said it falls to voters to decide whether they can abide even the appearance of a conflict. "If it doesn't pass the smell test, it's up to them to act on it," Bender said of voters.
In Massachusetts, state law related to the conduct of public officials and employees is covered in Chapter 268A, Section 23. No elected official, one passage says, "shall knowingly, or with reason to know ... act in a manner which would cause a reasonable person, having knowledge of the relevant circumstances, to conclude that any person can improperly influence or unduly enjoy his favor in the performance of his official duties."
That leaves it up to a "reasonable" person to make a judgment that the official "is likely to act or fail to act as a result of kinship, rank, position or undue influence of any party or person."
The law does not prohibit a former employee of a law firm from later involvement with its attorneys while acting as an elected official. Campaign donations must be reported — and those filings, through the state Office of Campaign and Political Finances, need not be repeated by officials in separate disclosures, according to state law. The information is available to the public through a searchable database.
The state law makes a provision for the official to get out ahead of any such judgment: "It shall be unreasonable to so conclude if such officer or employee has disclosed in writing to his appointing authority or, if no appointing authority exists, discloses in a manner which is public in nature, the facts which would otherwise lead to such a conclusion."
Jonathan M. Albano, president-elect of the Boston Bar Association, said lawyers are big donors to candidates for attorney general for a simple reason: The office is important to what lawyers do. "Lawyers for that reason are more apt to be willing to donate to an attorney general's campaign than to others. There's a heightened interest," said Albano, who gave Healey's campaign $1,000 last year.
Nonetheless, Albano said he is confident that staff lawyers working under any attorney general are free from influence.
"They're like the best law firm in the state. They cover everything and they're committed to what they're doing," Albano said of Healey's staff. "Their professional focus is a million miles away from the campaign. I'm sure they were driving those WilmerHale lawyers nuts."
Range of donations
In the case of political contributions to Healey, "relevant circumstances" referred to in the state law could be inferred to include the disproportionate giving by employees of WilmerHale.
Given Healey's time with WilmerHale, it stands to reason that its employees would feel a stronger connection to her aspirations than the legal community as a whole. Their giving to Healey is significantly higher than donations from other top firms in Boston.
Of the top 10 firms by size, the giving ranges from $7,125 from employees of the firm Morgan, Lewis & Bockius to $38,129 from the firm Mintz Levin. The Eagle reviewed donations as of February from the 10 largest firms by number of attorneys, as rated by the Massachusetts Lawyers Weekly.
WilmerHale donations, divided by the number of the firm's lawyers in Boston, comes to an average of $555. The average gift from the other nine firms, taken together, is $86 per lawyer.
Employees of the firm Foley Hoag had donated $14,850 to Healey. That firm represented the largest of two groups of plaintiffs who came forward in October to challenge the museum's proposed sales.
Based on the number of attorneys with the firm's Boston office, Foley Hoag giving comes to an average of $78.16 per lawyer. Michael B. Keating, the lead lawyer on the museum case, is not listed as having donated to Healey.
Martha Coakley, Keating's co-counsel on the museum case and Healey's old boss in the Attorney General's Office, has donated $400 to her former deputy. Coakley did not seek re-election as attorney general in 2014. She ran for governor that year but was beaten by Charlie Baker.
Coakley declined to respond to questions about WilmerHale employee donations to Healey's campaign. "I feel that as we are still involved actively with clients in this litigation, it is best that I not comment directly upon your questions," she said.
Lawyers in Healey's office cite her past relationship with Coakley, whose firm can be said to have come out on the losing end of the museum case, as evidence she doesn't let personal ties influence her.
In all, WilmerHale employees donated $31,980 to Coakley's various campaigns going back as far as 2005, according to campaign finance records.
Lee, the lead WilmerHale lawyer for the museum, has not donated to Healey since the start of litigation over the art sales last fall.
His most recent gift, of $1,000, was posted March 22, 2017, by the state campaign finance office. Lee's spouse, Leslie, is listed as having donated $3,000 in gifts over three years.
Lee said he believes Healey and her attorneys proved their independence by how they handled the museum case.
"In this case, the Attorney General's Office, the museum and the other parties vigorously and zealously represented the interests of their clients," he said in response to questions from The Eagle.
"After an intensive, seven-month investigation involving thousands of documents and dozens of interviews, the Attorney General's Office concluded that the dire financial condition of the Berkshire Museum warranted the agreement reached between the Attorney General's Office and the museum," he said. "It is our strong hope that the Supreme Judicial Court will approve this agreement to secure for all the people of Berkshire County an important community asset."
Ellsworth, who joined Lee on the museum case, gave $750 in 2017, before the start of litigation. Like Lee, Ellsworth has given in each of the past five years. Donations from WilmerHale employees continued after the start of litigation in October, when the firm swung into action to represent the museum, and continued into February. Donations from WilmerHale employees to Healey since Nov. 1 total $13,450.
In the most recent reporting period alone, WilmerHale lawyers provided 11 donations worth $6,500, more than half of the $12,818 posted for that week.