Some Berkshire County parents have had trouble finding diapers for their children during the coronavirus pandemic.
Enter the Berkshire Community Diaper Project. While COVID-19 has prevented the nonprofit from holding diaper drives, they have still managed to donate more than 75,000 diapers to parents in need this year.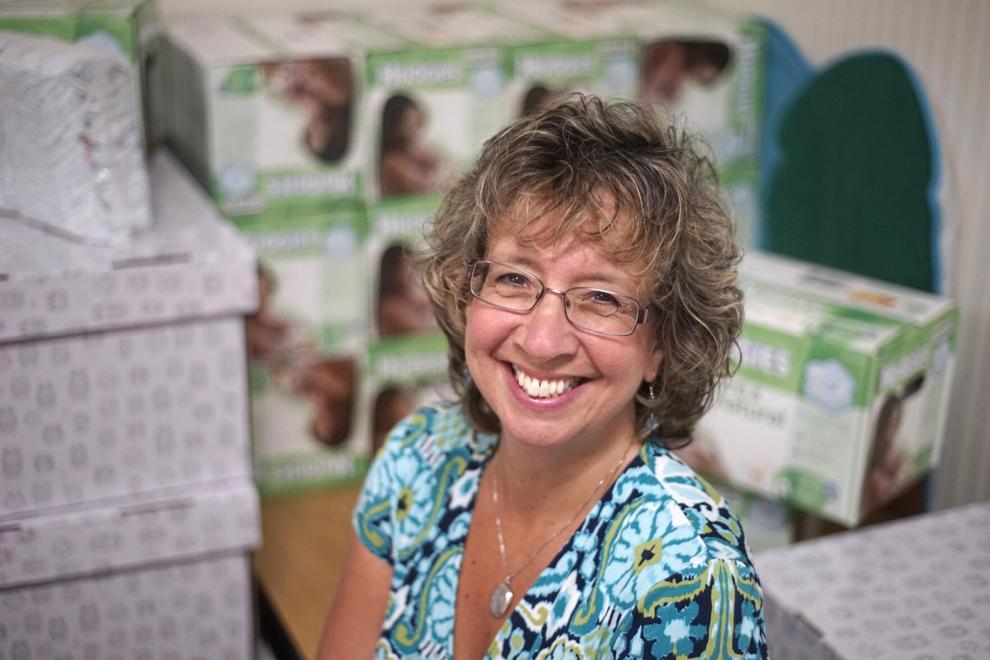 "Our fundraising has been impacted without diaper drives, and the need is currently much greater with new families being unable to buy what they need," said Daltrey Turner, a member of Diaper Project board, who also serves as secretary of the nonprofit. "We have partnered with 13 agencies in the county and recently added four new distribution sites.
"We've received funding from Berkshire Taconic United Way Covid-Committee, which has been incredible for our diaper distribution."
The Friendship Food Pantry and the Family Resource Center in North Adams both have diapers available.
"They are great about providing us with diapers," said Amy Hall, program director at the Family Resource Center. "Not only does it help families financially, but it helps take away stress. To take that little bit of stress away makes a huge difference and helps them focus on their child, instead of getting diapers."
It helps parents focus on their child, instead of worry about diapers."
In Pittsfield, The Salvation Army, The Dream Center, South Congregational Church and 18 Degrees have each received diapers.
"We're happy for the opportunity to be part of the Diaper Project," said Captain Darlene Higgins, of the Salvation Army. "There has always been clientele who have asked, and I like having the different sizes and just being able to tell people we have them. We received roughly two cases of every size from newborn to six."
Diapers can also be found at the Lee Food Pantry and the Berkshire South WIC Program in Great Barrington.
"We probably get 10-15 [diaper] requests per day," said Mary Feuer, of the Berkshire South WIC. "We had moms come in who had a child with diaper rash because they didn't have enough money to change a diaper on a regular basis.
"We don't see that as much because people know we will give them diapers — thanks to the Diaper Project."
For those in need of diapers, or for those willing to donate, contact BCDP on their website or Facebook page.
"Most people are surprised to learn that there is no Federal Government funding for diapers and isn't covered by not covered by WIC or SNAP," Turner said. "We are proud of our ability to meet this need and our intention is to supplement what people can't afford."
Jake Mendel can be reached at jmendel@berkshireeagle.com, at @JMendel94 on Twitter and 413-496-6252.