Need a reason to eat locally grown, raised or produced food? We can think of more than a few reasons for why you should make the effort (better flavor, more nutrients, support of the local economy). But how do you add local food to your household's pantry and food budget?
Going local doesn't have to be an all-or-nothing commitment. You can pick and choose what items to you want try and later add to your locally-sourced shopping list. Not sure where to start or what to try? We reached out to some local food experts for advice on what item or items they would suggest for those venturing into the local farmers market, butcher shop or farm store for the first (or second) time.
MEAT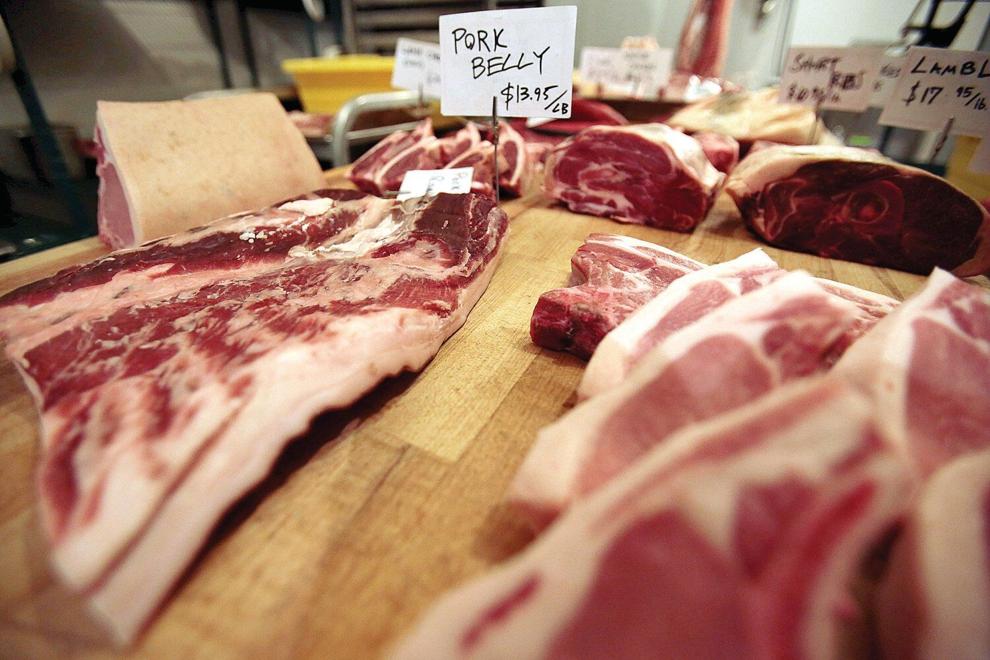 You don't have to look far when it comes to pasture-raised, free-range chickens and turkeys, pasture-raised pork and lamb and grass-fed and grass-finished beef. You can buy direct from farmers, at their farm stores or at farmers markets, or you can visit a butcher shop. The meat will be slightly more expensive than what you pay per pound in a grocery store, but one of the benefits is the money you're spending is being invested in local providers.
For those visiting a local butcher for the first time, Jake Levin, author of "Smokehouse Handbook" and head butcher at Hudson Valley Charcuterie/Raven and Boar Farm in East Chatham, N.Y., suggests starting small.
"I would start with the basics. Get a pound of ground beef and make some hamburgers, and get a couple of pork sausages, whatever flavors that appeal to you," Levin, of New Marlborough, said. "If you like the way the hamburgers and/or sausages taste, then you know you like the quality of the meat that shop is getting in. A butcher shop is only as good as its sourcing. And nothing can tell you if you like the quality of the meat as well as something as simple and common, and straightforward, as ground meat.
"Then, maybe try your favorite cut of steak or a pork chop, or maybe some stew meat. Once you feel comfortable with the shop and the meat they sell, build a rapport with the butcher and see what they recommend and start playing around with different cuts."
Kim McMann, executive director of the Berkshire Food Project in North Adams, also suggested those interested in adding locally-raised meats do so slowly, by trying samples at a farmers market or other food events. She said those purchasing local products for the first time should expect it to taste different than the meat they buy at the supermarket.
"Don't simply spend more on a piece of meat and expect it to fit into your normal recipe and taste the same," she cautioned, "especially if you are getting grass-fed and grass-finished beef. It's a totally different taste, and if you aren't expecting that, it can be disappointing."
Ashley Amsden, who owns and runs Square Roots Farm in Lanesborough with her husband, Michael Gallagher, suggests purchasing pasture-raised chicken, which she said is "hardly the same food as its conventional [store-bought] counterpart."
"A whole chicken is also pretty affordable," she said in an email. "If you're smart about it, you can get several meals out of a whole chicken, between roasting, leftovers and soup,"
EGGS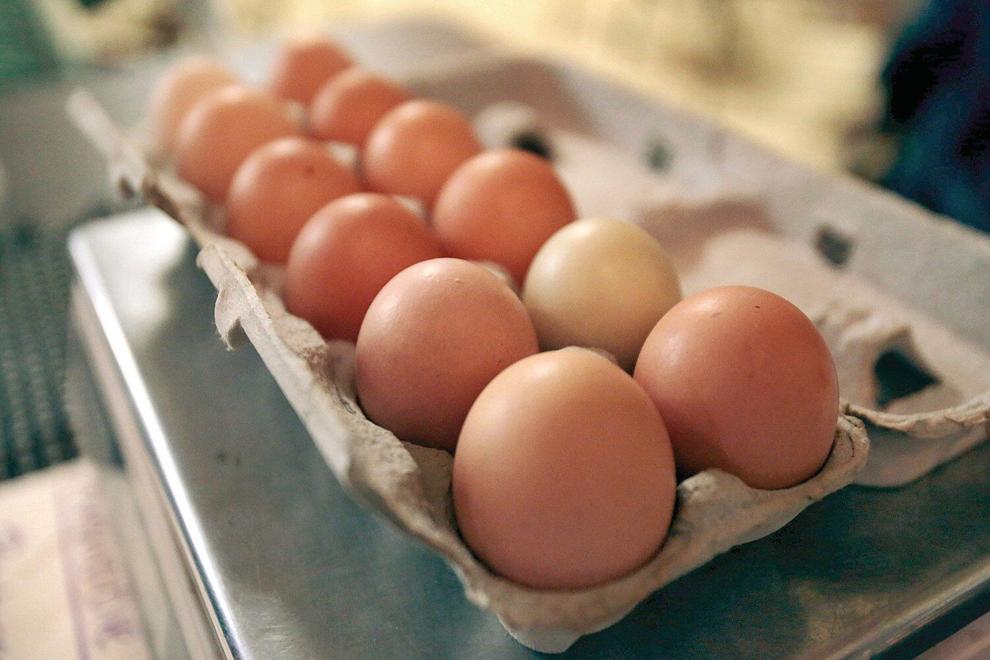 There's bound to be some initial sticker shock when it comes to the price of some farm-fresh eggs, which can range in price from $3 to $6 a dozen (unless you're already paying the price for free-range eggs in the supermarket), but our farm advocates and experts say the eggs are worth it.
"Local eggs, from hens raised on pasture — meaning they are moved regularly during the growing season and thus eat a significant amount of plant matter — are a totally different experience from conventional eggs. They are also an incredibly affordable source of complete protein," Amsden said.
Two of the most visual differences, between farm fresh eggs and their store-bought counterparts, is that they have darker yolks and thicker shells.
"I think the eggs might be the best examples [of the difference between locally-produced and supermarket food choices] because of the ability to literally see the color difference and taste the flavor," said James Gop, chef and founder of Heirloom Fire in Richmond.
Farm eggs also are more nutrient-rich and by buying local, you know how fresh they are. But, the biggest difference, our experts say, is the taste.
"Once you eat farm fresh eggs, it's hard to eat grocery store eggs," McMann said.
CARROTS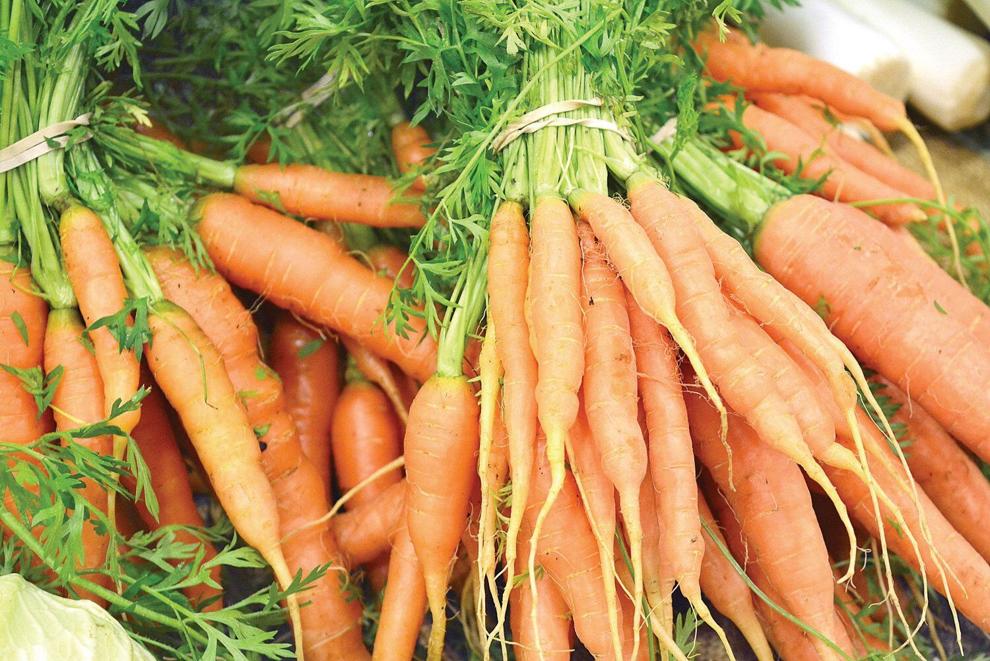 Introducing local produce into your daily menu can be as simple as buying carrots from a farmers market or farm stand/store.
"I, of course, am partial, but I think local carrots can be so amazing that kids can tell the difference," Elizabeth Keen, of Indian Line Farm in Egremont, said in an email. "I often hear from parents, who get their veggies from me, either at the market or as part of my CSA [Community Supported Agriculture farm], that their kids ask for my carrots and miss them in the winter. And, the price doesn't stray far from other carrots you get at a local supermarket."
Amsden, too, thinks carrots are a great introductory item that both adults and kids can agree on.
"Kids especially love fresh crunchy carrots and sweet sun-gold cherry tomatoes," she said.
GREENS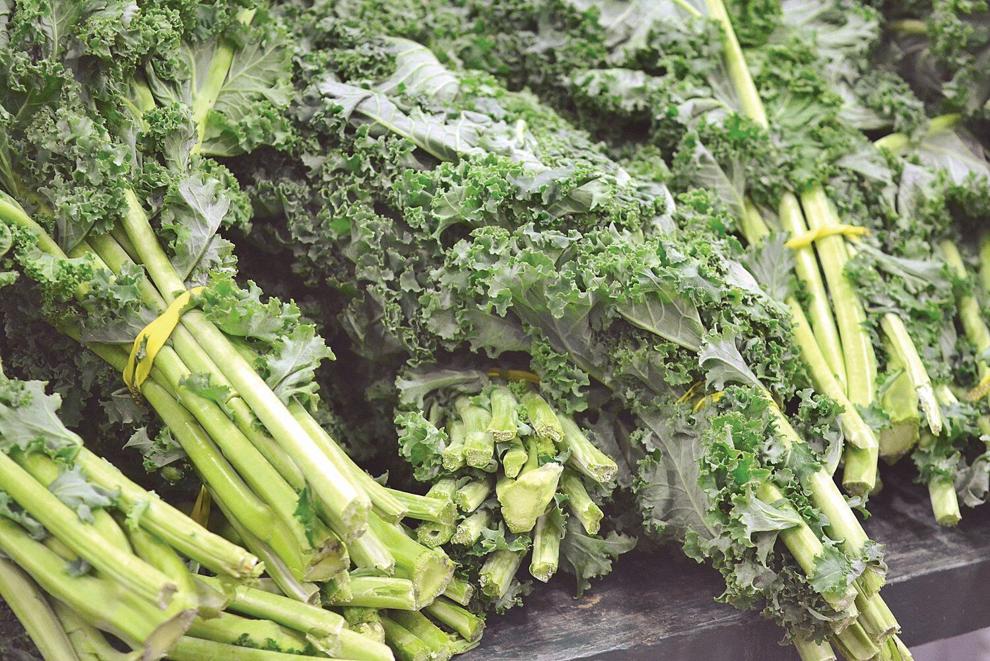 Margaret Moulton, executive director of Berkshire Grown, said greens are a good start for folks to experience the advantages to buying locally grown food.
"If you buy greens like chard, kale, or salad mix directly from your local farmer, either at a farmers market or through a CSA share, not only do they taste much better because of their freshness, they last longer in the refrigerator," she said. "You may pay a bit more, but those greens won't wilt within a couple of days from purchase, and their health benefits and flavor will stay with them longer because they've been harvested more recently (maybe nearby where you live)."
ASPARAGUS
"I think in the spring, asparagus is totally great," Gop said. "My first understanding of how fresh local produce is, was when someone gifted me some asparagus from their yard and I had forgotten about it for three days and thought for sure it would be dead, like store-bought. When I came back to the asparagus, it was still so crisp and sweet."
SUMMER OFFERINGS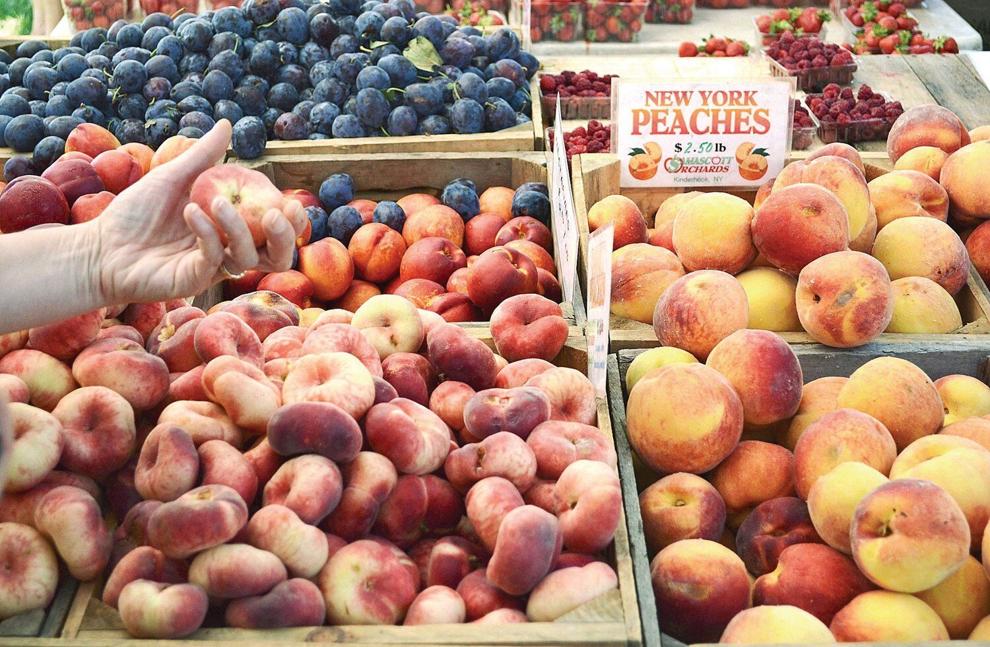 Looking ahead, Gop named a few items to look for in the summer: early summer strawberries that, ideally, haven't seen a day of refrigeration; tomatoes, corn, peaches and late-summer raspberries.