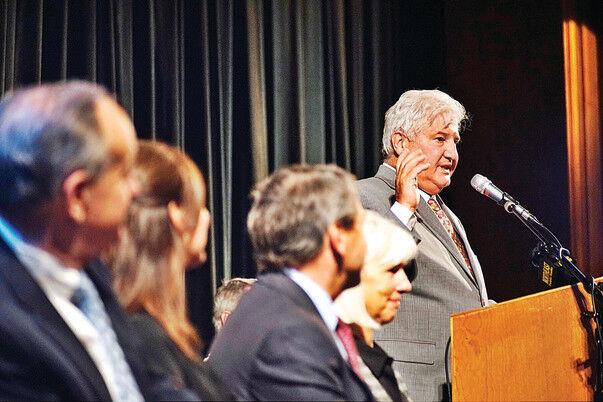 ROCK HILL, South Carolina — Twice in his museum career, Van W. Shields has seen a $60 million solution.
The latest, to "reboot" the Berkshire Museum in Pittsfield, faces turbulence over its central strategy: the sale of 40 works from its collection. The other time Shields pushed a $60 million plan to transform a regional museum, it hit more than rough air.
Shields' dream of creating a new kind of museum in York County, South Carolina, crashed amid allegations of bad management, inadequate fundraising, institutional secrecy, loose spending, and an initial disregard for the archaeological legacy of the Catawba Indian Nation.
That assessment is refuted by some of the community volunteers in Rock Hill, S.C., who worked for years with Shields, then director and CEO of the publicly owned Culture & Heritage Museums, to swap a modest regional museum heavy on African taxidermy for what promotional materials billed as "the nation's first museum of 'people and place.'"
It was to rise in nearby Fort Mill along the wide Catawba River and would open, promotional materials promised, "to great fanfare," bringing tens of thousands of new visitors each year to York County.
But Shields and his museum allies failed to win the community acceptance and donations the ambitious effort needed, an investigation by The Eagle found.
They missed project deadlines, churned through staff even as the museum expanded its upper ranks, fumbled politics in a conservative county, and resisted public and private calls to be more open about the project's challenges.
Before it was over, both the South Carolina secretary of state's office and the state's attorney general conducted inquiries into public questions about the proposed museum's finances. The secretary of state's investigation found "issues that were of concern."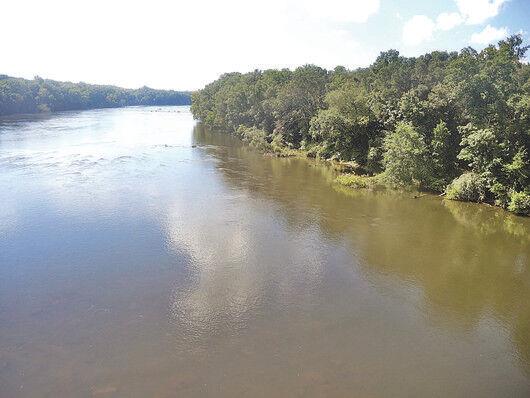 Shannon A. Wiley, deputy general counsel for the secretary of state, detailed two main issues in a Feb. 23, 2012, letter referring the matter to the attorney general's office. The Eagle obtained a copy through a public records request.
The investigation by Wiley's office focused on fundraising efforts for a project that was never built and on possible conflicts of interest:
— "It does not appear that much effort was made to actually begin the museum project for which the land was donated — a lot of money was spent but it appears that there is nothing to show for it," Wiley wrote. "Also, it appears that hundreds of thousands of dollars were spent annually on professional fundraisers and public relations firms with little return on investment."
— "There may be conflict of interest concerns involving members of the Foundation's Board of Directors and other individuals associated with the partnership with [Cherokee Investment Partners]," Wiley wrote. "The same individuals seem to be involved with multiple corporations that are receiving large amounts of money."
Though the secretary of state's office forwarded findings to the attorney general as possible violations of the Nonprofit Corporation Act, no criminal charges resulted. The attorney general's office said in September 2012 that it was "closing the file without taking formal action at this time."
But within the project lay evidence that the nonprofit Culture and Heritage Foundation, which Shields created to support museum efforts, violated accounting standards in the allocation of an $800,000 payment toward a related real estate venture that was to provide key private-sector revenue for the museum.
That non-criminal error was revealed in 2015 through a forensic audit commissioned as part of a lawsuit brought against the foundation, whose members Shields helped pick and whose records he maintained. A 2003 agreement between the county and foundation made him responsible for foundation policy.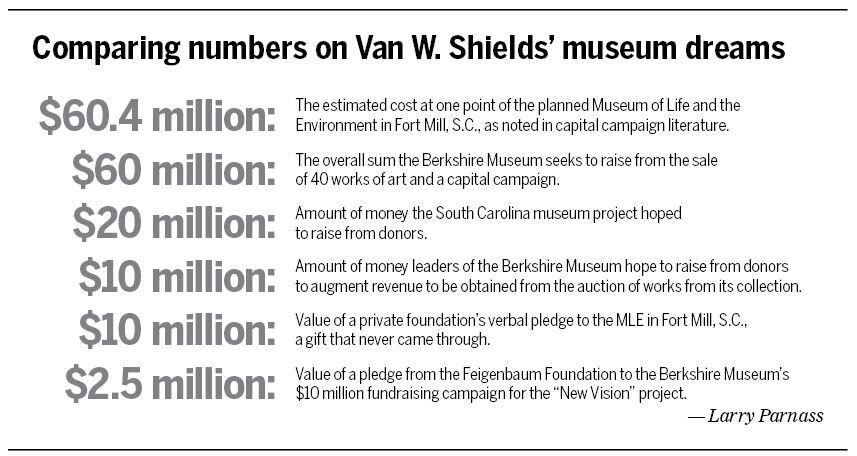 A foundation official dismissed the error as a technicality linked to a mistake in the group's meeting minutes. The audit firm, GreerWalker LLP, found that while trustees were told the $800,000 would underwrite museum design costs, it was channeled into the for-profit real estate project.
Unhappy county officials, who'd gone to court seeking answers, seized on the finding as justification for their doubts about what had gone on outside of the public's view.
"What they were telling the press and telling others were two different things," said Dennis Getter, who became treasurer of the county panel overseeing the museum group. "I was rebuffed at all my attempts at communication with the foundation."
Britt Blackwell, chairman of the York County Council, told the local newspaper that the audit finding vindicated his board's calls for a review and for more transparency by the foundation.
"This proves we did the right thing," he said. "It shows our concerns were legitimate."
Foundation leaders like Gary Williams and Bill Easley were equally adamant that nothing improper had taken place.
"It was used for the purpose that it was intended," said Williams, who served both as vice chairman of the foundation and as chairman of the Culture & Heritage Commission that watched over the museums. "There was total transparency."
Before Shields left York County in 2011 to take his current job as executive director of the Berkshire Museum, a dispute over the museum system's operations had already spilled into public arguments.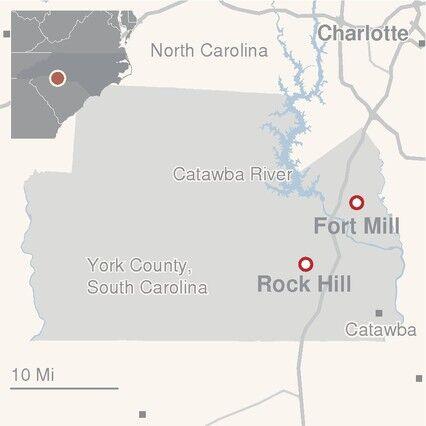 And it was only to heat up further, driven by York County officials intent on unraveling mysteries of an organization one local magazine publisher termed an "opaque bubble."
Mixed views on Rock Hill tenure
Though Shields left his job in Rock Hill for the Berkshires six years ago, his legacy in York County is still debated — and remains in dispute here, a county of 250,000 people between Charlotte, N.C., and Columbia, S.C., that mixes old city centers like Rock Hill and York with sprawling agricultural lands.
Some here, like Doug Echols, the Rock Hill mayor, believe Shields shaped a good idea that others failed to support. The new museum — which was to be built on the north shore of a reach of the Catawba River roughly 15 miles from Charlotte, N.C. — had been pitched as a game-changer for the region.
Promotional materials swung for the fences: "It will serve as an important destination and cultural resource with exciting potential to become a national and international center for debate, discussion and lifelong learning and inquiry into the critical issues of our time related to ecology, environmentalism and sustainability."
The new museum would replace the Museum of York County and be a new focal point for the publicly owned group of properties, which now also include the Main Street Children's Museum in Rock Hill; Historic Brattonsville, a Revolutionary War settlement out in rural York County; and a center in York.
Echols, the mayor, said in an interview over breakfast of hash browns and ketchup that political pressures in the county rose up and Shields took "the brunt" of that.
"I thought he was a visionary," Echols said. "When you have people with vision, you need to have other people of vision."
Shields' idea was to exchange a tired-looking museum founded in 1948 by the Junior Welfare League on the outskirts of Rock Hill for a sleek, ecologically sensitive cluster of buildings designed by a world-famous architect. When Shields had gone looking for money, one wealthy patron instead offered up a 400-acre parcel just west of I-77 in Fort Mill.
He dreamed of a museum that would fuse cultural and natural history in a new way — on land with deep meaning to the Catawba Indian Nation.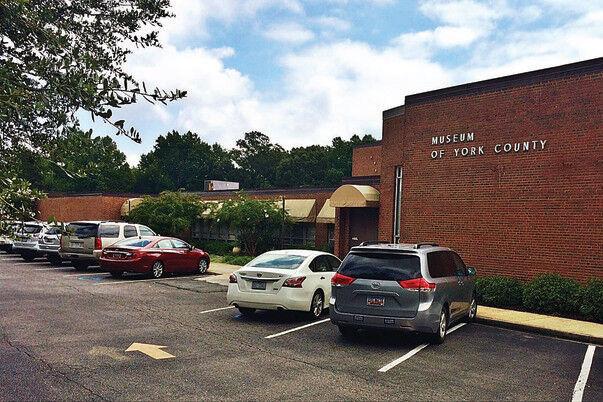 The mayor's view is shared by Jim Johnston, a retired college biology professor who served as chairman of the county board that oversaw Shields' work as director and CEO of the Culture & Heritage Museums based in Rock Hill.
Johnston described Shields as "a forward-thinking fella" who was targeted for removal by conservative forces in York County.
"They didn't like Van," Johnston said. "They're tea party Republicans. Van was viewed as a liberal. They said, 'We want Van Shields gone.'"
But Johnston believes that ouster, completed in August 2011, cost the region what could have been a valuable new cultural asset. "It would have been hugely successful," Johnston said of the proposed museum.
But others harbor resentment.
One of the proposed museum's most powerful opponents turned out to be Curwood Chappell, a retired veterinarian, pilot and Republican power broker across South Carolina's 5th Congressional district.
Chappell, who is 89 and served on the County Council for more than 20 years, led an effort to remove Shields from his job by remaking that body's ranks through an election in 2010.
In an interview at his rural home, surrounded by cotton lands tended by his family for more than a century, Chappell said he believed the museum effort was pulling on public money that wasn't there. Shields' compensation had recently raised questions. After being hired in 1996 at $65,000 a year, he was making nearly twice that, $121,305 in 2010, the second highest-paid county employee. That already strained issue got worse when the panel overseeing him decided to give him a 10 percent raise.
As part of the run-up to the new museum project, Shields had been on a hiring streak and the museum in 2010 employed five deputy directors making $340,000 in all.
"We were broke. York County never had any surplus money. We didn't have a dime," said Chappell, who for two decades flew lawmaker Strom Thurmond around his district. "I led the fight to put four new members on the County Council to straighten out a lot of unethical movements in York County."
Referring to Shields, Chappell added, "I wouldn't trust that man you're talking about."
Leo Yakutis, a former York County resident and tech executive, served for several years on the foundation's board. He resigned his seat March 5, 2008, after having tried and failed to get pointed questions about the status of the new museum project — then a decade in the making — on a meeting agenda.
"He had wonderful ideas," Yakutis said of Shields. "But in the end they have to materialize into something."
Others still feel those ideas could have worked.
"If York County had a second chance to create the museum on the Catawba River, I can't think of anyone I would rather have back in the driver's seat than Van Shields," said Frank "Sandy" Barnes, a former foundation member and ally of Shields.
"Having a vision of the future that transforms the existing landscape into something new and daring will make some folks uneasy because they don't like change," Barnes said. "Van Shields has a unique ability to see that future and plot a course to get to it."
After Shields took his job at the Berkshire Museum on Sept. 19, 2011, he told Eagle reporter Charles Bonenti he left his Rock Hill position because a shift in South Carolina politics dimmed hopes for investment in arts and culture.
"It was all political," he said in that interview. "When you are talking to the tea party, facts don't matter."
William M. Hines Jr., a member and past president of the Berkshire Museum board, served on the search committee that hired Shields.
"Van and one other person kept rising to the top," he said of that search in 2011. Hines said the committee was aware of controversy swirling around their candidate from Rock Hill. While no one from Pittsfield visited South Carolina, members conducted reference checks.
"He was very candid with us," Hines said of Shields. "He said it was a political climate that was changing. He said, 'You can find people who don't like me, but here's what I can do for the Berkshire Museum.'"
Though Shields' dream went bust in South Carolina, Hines said the Berkshire Museum wanted someone with "vision" who could operate the facility more like a business and confront what trustees believed was a deep-seated financial problem.
That's the problem they are moving to address by selling 40 works, following two years of study.
"It was a huge selling point, that kind of entrepreneurial thinking was precisely what we needed," Hines said of Shields. "He interviewed really well and he had the traits we were looking for. Leading us into the future and having a vision."
Though Shields said in an Aug. 15 email to The Eagle that he would answer questions about his tenure in Rock Hill, a spokeswoman hired by the Berkshire Museum later said he would not be available to participate in that Aug. 17 interview and took steps to set up another interview for the next week.
That spokeswoman, Carol Bosco Baumann, requested that questions regarding Shields' work in South Carolina be submitted in writing. The Eagle sent a list of topics to be discussed in person, but was then told by Bosco Baumann that Shields would only "consider" answering submitted questions.
The Eagle asked three times for the promised in-person interview — to no avail. The newspaper later provided Shields with a summary of this story's findings in advance of its publication.
For this story, The Eagle conducted wide-ranging interviews in the Rock Hill area and obtained and reviewed scores of internal Culture and Heritage Foundation emails, agendas, meeting minutes and financial reports.
Signs of stress start to build
While it took years for the foundation's accounting error to come to light in 2015, documents and minutes already generated by the foundation contained hints about the museum project's financial instability.
Foundation minutes show discrepancies concerning one of the proposed museum's pivotal fundraising achievements — a $10 million gift from the family of the late Maurice Stans, who had supported the museum for years, particularly through the donation of African specimens. Stans had served as commerce secretary in the Nixon White House.
In December 2006, Culture and Heritage Foundation minutes said the museum project held a written pledge for that amount from the Stans family. But a few months later, in March, the gift is described in meeting minutes only as a verbal commitment.
After a death in the Stans family, the $10 million became a moot point, since the private fund later determined it wasn't close to having enough money to provide that amount.
The museum project couldn't do much about that. But it was having its own problems lining up funding.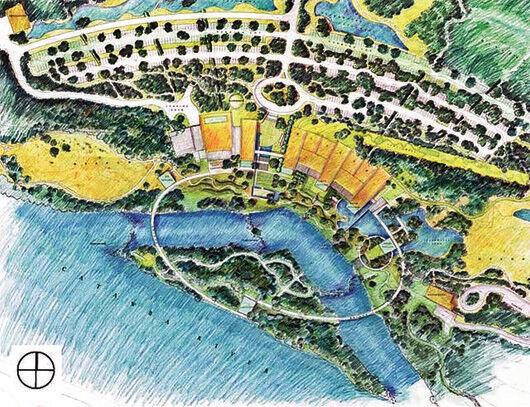 In 2009, a year after learning of the setback on the Stans family gift, the Culture and Heritage Foundation filed an IRS 990 form with some startling figures.
The form said the nonprofit had put $642,778 toward fundraising expenses. But in that same year, the foundation took in $66,586 in contributions and donations — in effect spending a dollar to bring in about a dime in the same calendar year. A foundation official said that lopsided result stemmed from a write-off of a bad pledge.
Instead of rising on a bluff overlooking the Catawba River, Shields' long-nurtured museum was scaled back, then put on hold after the Great Recession hit in 2008.
More bad news lay ahead.
A key part of the proposed museum's funding — up to $20 million — was to come from a housing and commercial development on the same hillside in Fort Mill given to the foundation by Jane Spratt McColl in 1998. A 60-acre piece had been reserved for a new museum, with much of the rest to be divided into lots for houses.
It was a bold but risky play for Shields, because it pulled the Culture and Heritage Foundation into a speculative business it knew nothing about. One of its early moves was to create a for-profit unit, the Sustainable Development Group, to take charge of the project on the McColl land, in concert with a business partner, Cherokee Investment Partners of Raleigh, N.C.
The foundation's for-profit arm, SDG, had been paid $4.5 million by Cherokee Investment Partners when the parties teamed up in early 2006 to develop a property they had dubbed "Kanawha," named for a Spratt family ancestor. The deal gave Cherokee a 54 percent stake and obligated it to share profits with its partner.
According to foundation minutes, the SDG unit was designed to capture tax benefits, preserve the foundation's nonprofit status and allow it to move more decisively in the business world — freeing it from the strictures of either a registered nonprofit or the Culture & Heritage Commission, a public entity.
But after the slump hit, SDG's partner pulled out, forcing it to borrow heavily so it could satisfy the terms of a contract.
It paid $3.8 million to retain control of land it had originally received for free.
While the for-profit arm made the project more agile, its creation fed public suspicion about who was profiting.
After the national housing market collapsed amid the subprime lending crisis, and when Cherokee later wanted out of the deal, the foundation side of the project had run through its capital. It needed a short-term loan to keep control of the property.
Soon after, pieces of the land were sectioned off and sold to cover the loan and, in the end, to recoup value to the public — as the donor had intended.
The money paid to buy back the gifted land was among millions of dollars channeled into a housing and commercial development project that was to provide essential funding for the museum but never broke ground.
Talk shifts from 'dream' to reality
As with plans for a "New Vision" for the Berkshire Museum, Shields had decided in South Carolina that contributions alone could not get the new museum, along with investments by the county and other players, to its $60.4 million finish line.
But as the recession hit, neither could the for-profit development, despite assurances to prospective donors that "proceeds to the Culture and Heritage Foundation from Kanawha's development will be substantial — currently estimated at up to $20 million."
One project timeline declared that museum construction would begin in February 2008 and it would open in August 2010.
Instead, the talk of York County that summer was the demise of the project, as several former employees came forward at public meetings with accounts that Shields had sought to block the release of archaeological research suggesting that the full McColl tract contained the ruins of a sizable Catawba settlement, including burial grounds — a discovery that threatened the commercial development.
As more people came forward to counter the museum's rosy narrative, public opinion appeared to harden against it, given comments at meetings of the Culture & Heritage Commission and the York County Council.
"The public wants to know why something that was originally free as a gift now needs to be purchased and then sold," Bill Henson, the publisher of York County Magazine, wrote in a May 2011 column, one of five in-depth dissections of the project's unraveling.
The fall before, questions about spending related to the Catawba River museum project played heavily in a pivotal race for the York County Council — and the election of project foes all but sealed its fate.
One document that circulated ahead of the 2010 county election raised pointed questions about the foundation's finances.
The author, Larry Barnett, said he reviewed IRS 990 forms filed by the foundation and other public documents. "The Culture and Heritage Foundation, between 2002 and 2010, through its subsidiaries and partnerships, and working in conjunction with the Culture & Heritage Commission, burned through over $10,500,000 and is currently approximately $800,000 in debt," he wrote. "There is no museum, no water or sewer lines, no roads, and no land has been cleared or other tangible improvements made other than getting the property annexed to Fort Mill."
"We believe that to have spent over $10,500,000 and accomplished almost nothing of tangible value implies a much greater problem than simply a drop in donations and pledges, and that the citizens of York County need to see the bigger picture," Barnett wrote.
The Eagle could not independently verify the sources of Barnett's calculations, and the overall figure could be overstated. He could not be reached for comment.
But according to documents obtained by The Eagle, money had flowed to the real estate deal, design fees, consultants, travel, fundraising events that lost money, and calls by its for-profit housing development partner for the foundation to kick in more money to keep the venture alive.
Days after Shields lost his job in Rock Hill on Aug. 1, 2011, ending some 15 years with the Culture & Heritage Museums, newly appointed members of the Culture & Heritage Commission — the museum oversight board — put an end to Shields' 12-year quest to create the museum he felt would make waves globally.
After the 2010 County Council election, it was clear officials wanted to clean house at the museum.
Blackwell, chairman of the York County Council, told Johnston that he and others could stay on as members of the Culture & Heritage Commission if they agreed to dismiss Shields. Johnston told The Eagle he took that offer to his 20-odd members — and all sided with Shields. They were the first to go.
Land deal's hopes and eventual collapse
In both South Carolina and Massachusetts, Shields' aspirations have hinged on selling something of value given to museums he supervised. In Pittsfield, it is the art works headed for auction by Sotheby's in New York City.
In South Carolina, it was 400 acres given by one of the most prominent banking families in the United States to the foundation, which Shields played a key role in reshaping from a "friends" group in 1992 to support facilities overseen by York County's Culture & Heritage Commission.
Not long after he took his job with the Berkshire Museum, Shields spurred his board of trustees to explore a merger with Hancock Shaker Village. While that didn't happen, it mirrored his move in York County to expand the Museum of York County, his primary focus when he arrived in 1997, to include properties managed by the York County Historical Commission, including the property in Brattonsville that served as a location for the movie "The Patriot."
Shields was in expansion mode from the start in Rock Hill.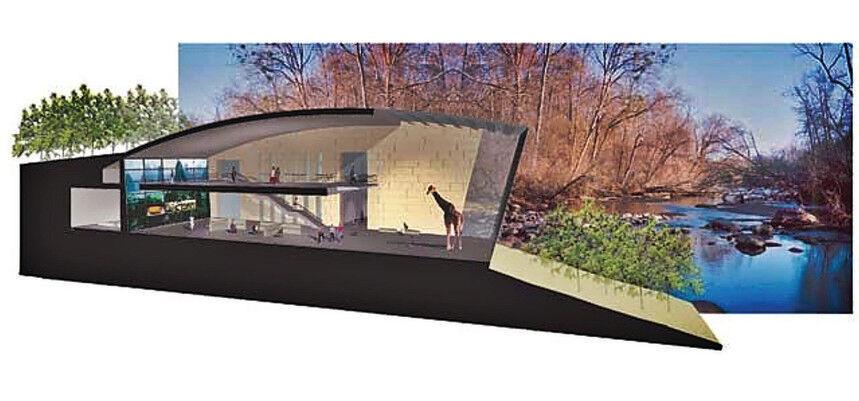 A close ally of his, Frank "Sandy" Barnes, recalls making the trip to Charlotte with Shields to seek financial support from Hugh McColl, then chairman of the Bank of America.
"Little did we know then that the gift we were going to receive would come from Jane Spratt McColl and it would be acreage on the Catawba River," Barnes said. "The land was a wonderful asset for the museum, but it needed to be used as a catalyst to bring more focus on the overall project."
The forested tract can be seen from I-77 as the highway crosses the Catawba River south of Charlotte.
Though Jane Spratt McColl had paid $10,000 for the land in 1963, it was worth an estimated $8.5 million, foundation documents estimated, when given to the county for cultural uses in 1998. With nearly a mile of river frontage, the tract offered both scenery and history: It had been an area of Native American settlement.
That human history helped inspire the concept for a museum that, according to a description in 2005, "will explore the story of humans without separating them from their natural environment."
Proponents said they had assembled "a world class team" that included architect William McDonough, described in internal planning documents as a "global leader in sustainable design."
The project flew in dozens of academic experts for conferences to help shape the new museum's story line.
"People will be part of a single story, an explanation of life that encompasses all relationships — human to human, human to plants and animals and all living things to the planet," the museum documents said of a project that was "conceived as a new model of experiential learning that employs inter-disciplinary research and interpretation."
But the need to honor and preserve Catawba history fell into conflict with the museum project, sparking public disputes that might have undermined support from the county.
That problem arose because of money. While Shields had a site for the new museum, he and others needed to raise tens of millions of dollars to build it. They decided to develop most of the land, saving a 60-acre site for the museum along the river.
Though that meant bulldozers knocking down trees, the project pitched the construction of hundreds of homes and townhouses as another kind of exhibit. The museum, they said in an overview titled "Museum for the 21st Century," "will be surrounded by a 'sustainable community' to reinforce its themes and extend its educational benefits by providing a real world model of economic and ecological balance."
To pull the project off, Shields would have to "more than double" his staff and budget, the overview said.
As work continued, employees of the Culture & Heritage Museums, which Shields oversaw, labored on behalf of the foundation as it and its for-profit entity, SDG, pursued the new museum. The foundation would reimburse the county for that labor.
That was the start of a web of relationships that the secretary of state's office would flag in 2012 as an "area of concern."
Fund campaigns stall, said inadequate
Meantime, questions were mounting about the ability of the project's capital campaign to get this to the finish line.
The 2005 project overview had boasted of hiring "a national leader in fundraising" — Ketchum Inc. — to guide that campaign with the help of 100 foundation volunteers.
But three years later, that campaign had gotten nowhere fast and in October 2007 Shields hired a new adviser, Chandra Christian, telling staff in an email that she "is exactly the right fit for us to go to the next level in our development and fundraising."
Christian didn't stay long, leaving in January 2008 for a job at Duke University. But on her last day with the Culture & Heritage Museums, Christian delivered withering news to three leaders of the foundation, Barnes, Williams and Jane Peeples.
The campaign's feasibility study by Ketchum, she said, was "unrealistic" and done "in a vacuum" because people interviewed about the museum project were not existing donors or valid prospects for future giving, according to a copy of Christian's slide presentation obtained by The Eagle.
The 10,000-name database of prospective donors, she said, was one-eighth the size needed for "a campaign of this magnitude," she said. Work to date relied too much on "friend-raising" without follow-up contacts and lacked sophistication.
An example of that might have been one of Shields' own attempts at outreach — to one of his own foundation board members, Leo Yakutis. In an email sent June 26, 2006, Shields wrote:
"Leo, I hate to do this by email but there just has not been a good time to talk about it in earnest … and please don't tell Lane [Cook], Bob Thompson, et al because I would be pilloried for breaking #1 rule of fundraising which is make the 'ask' face to face. In any case, being my good friend and in the interest of expediency I am making my respectful request that you and your bride consider a (take a breath) $50,000 gift to the campaign for the MLE, payable over five years."
Christian told the foundation's leaders she had spoken with 30 people over two months to assess the campaign's challenges. She said people were tired of what she described as "too much talk and not enough action" and were doubtful the museum would ever be built. They were confused about what it was to be, given name changes, and lacked confidence that the Kanawha development would come through as a central source of funding.
Her final bullet point on the "Where you are" slide put it bluntly: "Questions regarding leadership's ability to execute."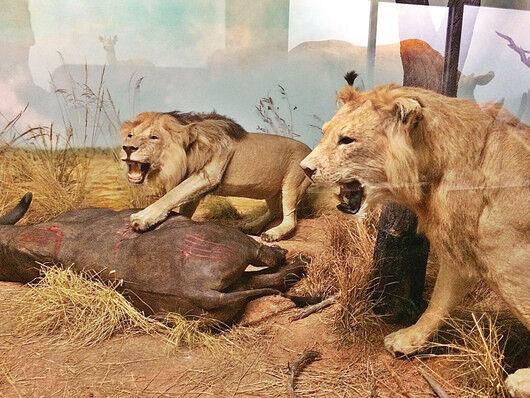 Christian, who now works at North Carolina State University, declined to comment on her analysis of fundraising missteps.
Williams, the former foundation vice chair, believes Christian's overview erred by not reaching more deeply for prospective donors from the area around Charlotte.
The foundation was spending money on fundraising but not getting results. An April 14, 2012, story in the Rock Hill Herald, the local newspaper, reported that from 2009 to 2010, the foundation had spent $193,000 on salaries, wages and related costs, and managed to raise $66,586.
Corporate support for the existing museum had been flagging. In fiscal 2001, 105 companies contributed at varying levels. By 2010, that number had fallen to 29, according to a museum report obtained by The Eagle.
Project rattled by archaeology claims
In June 2011, as a newly constituted county panel got to work cutting Shields's budget and staff — "recognizing the financial times we face now" — another goal stood out: "Get more positive publicity in the media."
There'd been a lot of the other kind in the local press. Some of the toughest involved reports from the museum's own employees that Shields had tried to conceal evidence of a significant Catawba Indian settlement on the McColl land.
It had started years before, when a September 2006 headline in the Rock Hill Herald read, "Museum sells land with Indian relics."
The story, by Rebecca Sulock, began: "York County museum leaders sold land containing Catawba Indian relics and likely burial grounds to a developer, despite pleas from at least five archaeologists that the property first be thoroughly surveyed."
Shields told the newspaper that archaeological reports were shared with Cherokee, the foundation's partner on the Kanawha project. "We did our work as best as possible while the property was in our stewardship," the Herald quoted him as saying.
The foundation insisted it valued the site's significance to the Catawba people, South Carolina's only federally recognized Indian tribe.
But researchers who attempted to understand the depth of the find say Shields discouraged them from pursuing their study.
One, Annette L. Snapp, who worked for the Museum of York County from 2002 to 2007 and holds a doctorate from Oxford University, says she was subjected to a high-volume rant by Shields as they drove at 80 mph down a highway toward Columbia. She said Shields was angry that the discovery could limit the amount of development on the McColl land — and crimp its revenue potential.
Though the controversy over Catawba relics and remains had passed years before, Snapp joined a delegation of former employees who returned to speak before the Culture & Heritage Commission in May 2010 about what they saw as a hostile work environment at the museum.
Snapp told the audience about that earlier high-speed ride with Shields. "Van began immediately telling me that, 'This is not the Annette Snapp project.' He said this twice and when I said I did not understand … he said that I needed to be a team player."
Her account was printed in the Rock Hill newspaper, in a story by Matt Garfield, who quoted Shields as saying, "I think I've made my mistakes sometimes in communicating with my own staff."
Another of those who came forward was Sam Thomas, who had been director of curatorial affairs for the Museum of York County and quit in 2006.
He told commission members that he was accused of not being a "team player."
Thomas supervised Snapp, and got called on the carpet by Shields, Thomas told The Eagle, for allowing Snapp to study the McColl land for evidence of Catawba settlement.
"Van got very upset that I had let her venture up there to look at the property," said Thomas, who is now curator of the T.R.R. Cobb House in Athens, Ga. "Van was yelling at me over the phone about that. He could get very worked up."
Emails obtained by The Eagle show Snapp receiving a terse question from one of the deputy directors, asking who authorized an in-depth archaeological study.
It had been Thomas.
"I was early among an exodus of professionals who left due to Van's management decisions — both in terms of personnel and direction" of the museum, Thomas said in an email.
Thomas told The Eagle that Shields ordered him not to file a report containing information about Catawba settlements on the land, including evidence that the area contained a village whose residents might have been killed by a smallpox epidemic.
Thomas said he told Shields that the ethics of his profession, as well as state law, compelled him to file. He said he was instructed to go ahead and file, but not to keep a copy of the report.
On Sept. 19, 2006, the president of the Council of South Carolina Professional Archaeologists wrote to Shields offering help to "safeguard any significant sites that may be present on the tract."
Eric C. Poplin of the council underscored concerns already made public by State Archaeologist Jonathan Leader and representatives of the Catawba Nation about "the need for a comprehensive survey of the development tract to ensure that no significant archaeological resources are destroyed or irretrievably damaged during the development."
The academic community was weighing in as well.
Karen L. Cox, a professor of history at the University of North Carolina at Charlotte and director of its public history program, wrote to the museum commission in June 2010.
"I believe it is important to note that the criticism of Van Shields and others in the management of the museums is not personal," Cox wrote. "Rather, these criticisms are about management and abiding by professional standards when dealing with historic properties, especially the area along the Catawba River where Shields and [deputy director] Owen Glendening seem content to move forward to develop the site in spite of the discovery of a Native American settlement."
Cox confirmed that she wrote the letter and stands by it.
Carole L. Crumley, an anthropology professor with the University of North Carolina at Chapel Hill, cited "the lack of a clear plan" to protect Catawba resources. She'd participated in planning for the new museum in 2005. While taking part in that, she was she disturbed to learn that no comprehensive survey had been done of the full 400-acre site.
"When I, along with another invited scholar … expressed concerns about this approach to Executive Director (Van Shields), he dismissed our professional assessment," Crumley wrote in a letter to the museum commission on June 10, 2010. "Eventually a survey was conducted, but only after much media exposure."
Crumley said she contacted Cherokee and spoke with an official there. "Tom Darden and his legal staff were unaware that they were about to begin work on a remarkably rich archaeological site which had not benefitted from remediation," she wrote. "What a pity that instead of marshalling resources to investigate, preserve, and interpret this unique site, effort and money have been expended at cross-purposes to the benefit of the museum."
Attempts to manage through bad publicity
A June 16, 2010, internal email obtained by The Eagle finds Shields planning strategy with foundation board members and a PR consultant — a week after Snapp's description of what she saw as "a pattern of mismanagement" at the museum — on how to blunt renewed criticism over how the Catawba issue was handled.
Shields accuses Dr. Robert Walker, a member of the commission overseeing the museum, of "making a grandstand play" by inviting Catawba Chief Donald Rodgers and others to a meeting.
"We assume this will be some sort of claim that more archaeology needs to be done, or land needs to be donated, or land has been sold yet again without consulting the Nation, or whatever — we just don't know."
Shields told his foundation members that he was trying to reach Rodgers ahead of time. "We are hoping to convince Donald that public spectacle is not the right path forward." He closed his note this way: "Can it get crazier[?] Surely it can but I hope not. I thank all of you for your patience and endurance."
But Rodgers attended a public meeting, and then a local radio program, outlining his concerns about the development project in both venues. Rodgers, who has moved to a western state, declined to comment for this story.
Williams insists the developers were responsible stewards. "We had all the Indian assets protected," he said.
But the Catawba chief didn't think so, and neither did Snapp, who questioned in her June 7, 2010, email to commissioners why Shields and a deputy director, Owen Glendening, had not met with Rodgers in his role as chief until four days before he was to speak to the commission.
Walker, the commissioner Shields accused of grandstanding on the Catawba issue, told The Eagle he paid socially for raising questions about the new museum the project.
"When we started asking questions, they went after us pretty hard," Walker said in a telephone interview. "I simply started asking questions. It finally dawned on me [as a commission member] that I was supposed to be Van's boss. They were loving me as a commissioner until I started questioning them."
"They got pissed off when [Snapp] discovered the Catawba village," Walker said. "I'm still suffering from being a whistleblower. There was so much stuff done behind closed doors."
Walker said that as his relations with Shields eroded, he once had a hostile face-to-face encounter with the executive director inside the latter's museum office.
Walker said he was told by Shields to "mind your own [expletive] business."
"This stuff still boils my blood," he said.
Ranks closed around Shields when questions were asked, several critics said in interviews.
Henson, the late publisher of the York County Magazine, was a regular attendee at museum commission meetings. In a May 2011 column, Henson wrote, "Many people questioned the project but were largely ignored or maneuvered around in order to keep the river museum and development on target."
"The flash and bang of the plan," he wrote, "made it popular to the top politicians and community leaders — the project was powerfully connected in the county."
In a follow-up piece the next month, Henson said secrecy shrouded the effort. "The general public didn't receive information that might have made a significant difference in public opinion over how the property should be handled," he wrote. In a July column, Henson was still fuming about what he saw a lack of openness. "I've talked to several former commissioners over a four-year period who said that they felt ostracized as soon as they asked inconvenient questions or wanted more detail on certain topics."
Questions about the adequacy of the archaeological studies rattled Nancy Cornwell-daves, a commission member at the time whose family goes back many generations in the region. She said she was distressed to receive a close accounting of missteps as seen by Snapp, in a June 2010 email addressed to commissioners of the museum oversight panel. The message followed up on her appearance before the group two weeks before.
In an interview, Cornell-daves said she accepted an invitation to join the museum board to honor her mother, who had been a teacher at a Catawba school.
"The more I saw, the more I was concerned that it was not being preserved," she said of Catawba sites on the McColl land. "I didn't like the idea of them destroying artifacts. I felt there was little regard for what the museum could be — based on the land itself. … There were people buried all over that site."
When Cornwell-daves raised questions about Snapp's follow-up email, questioning steps taken by museum leaders, her observations provoked a sharp reaction from Williams.
Her assessment had been unsparing. "The current CEO [Shields] and others have failed miserably to handle this in a proper manner. Twelve years, millions of dollars spent, and broken promises, does that matter?" she asked. "You are dang right it matters! What next is going to be ask[ed] of the County and its taxpayers; who will be in charge then?"
In a "reply all," Williams began, "What a poor forum Nancy has chosen to issue false information about the protection of a valuable asset of York County." After a passage bumped up into large, bold type with a row of exclamation marks, Williams dismissed her questions as "nothing more than a personal attack on the leadership of the museums."
Cornwell-daves, a successful York County businesswoman, didn't take that quietly. In a searing reply to Williams and to a who's who of county officials, she said she had tried but failed to talk privately with foundation leaders about the museum project.
"Some of the leadership would have us all sit back and say nothing!" she wrote.
She dared Williams to call a public meeting, as he had suggested in his email. "Bring in the paperwork that shows all the money thrown at this project, and wasted (totally wasted money) show it to the public in full. Open up your closed books!"
Cornwell-daves also challenged Williams to be frank about the project's fundraising. "Your, the CHF/SDG, involvement with Cherokee [Investment Partners] was a disaster and if the people running the SDG could not see nor have the ability to raise funds they should not have made promises that could not be kept! You hired professionals to raise money and they told you, (hundreds of thousands of dollars given by York County) you did not have a base to raise the money necessary, but did that stop the ship from sailing into deep water … no, you just fired them and hired others."
In an interview, Cornwell-daves said she tried to bring a business sensibility to her work on the museum commission. "When you're on a board, your job is to look after assets you have, not a pie-in-the-sky sort of thing," she said. "We did not have the resources that we needed. I didn't understand why we kept spending money. I'm a numbers person. I just didn't see how they could do what they were trying to do."
Asked for her views on Shields' abilities as a manager, Cornwell-daves was circumspect. "I'll put it like this. I wouldn't have worked for him. I just think we just have a different philosophy."
Williams told The Eagle that Shields didn't have the money to commission a full study of the McColl tract. Like the Rock Hill mayor, Williams believes Shields had great ideas.
"He was a visionary. He does see ahead real well. What we never could get was the County Council involved with it," Williams said.
"They kept us from having a quality museum that should be in this community," he said.
Given the extent of foundation spending, as noted by the secretary of state's investigation, many questioned the explanation that a comprehensive study of the gift land was unaffordable. Foundation minutes show repeated instances of five-figure allocations.
For instance, on Sept. 4, 2007, not long after concerns were expressed about Catawba heritage, Shields asked the foundation to pay to update a 2001-02 study of the property. Member Bob Thompson moved to support the update at a cost "not to exceed $95,000. The motion carried."
Even backers cite concerns over secrecy
Again and again, people who raised questions about the museum project from within were rebuffed. That includes museum commission members like Dr. Robert Walker, Nancy Cornwell-daves and Dennis Getter, and former foundation member Leo Yakutis.
Walker said he saw things shift after an executive committee emerged out of the county board. "That's when all the secret stuff started going on," Walker said. "There was so much stuff done behind closed doors."
In February 2008, after serving for two years on the foundation, Yakutis sent an email to Shields asking that the next meeting agenda list seven topics of concern to him.
They ranged from a deeper review of the foundation's cash flow to an examination of what publicity spending had achieved and "a cheat sheet of accomplishments and obstacles since the last Foundation meeting."
Shields wrote back that he would relay the list to Frank "Sandy" Barnes, then chairing the body. And Barnes replied, "I will be discussing with Van the best way to cover them."
Yakutis had previously tried without success to see the foundation's books. In a January meeting with Shields, Yakutis had been told not to approach museum employees directly with his questions.
Yakutis had been pushing for the foundation to disclose more details to its members, asking in a June 4, 2007, email for information. "Where do we stand on presenting the full scope of the project in terms of timeline and milestones." He was asking those same questions — or trying to — eight months later.
In January, he had lunch with a fellow trustee and outlined his concerns, which he recapped in an email. The lead item: "The senior management … are all stating different dates for the completion of the museum with a three year spread on their opinions. If there is no agreement here then there is no project plan."
He also noted that the project could not afford to meet another "capital call" from its development partner. "Van, in a recent conversation had the wild idea of buying out [the partner] and running the project through Rick Ott [an executive with the M.B. Kahn Construction Co.] … the fact that this even came up was a concern for me regarding Van's judgment. We have no resources for such a move nor the expertise to consider such an action."
When the agenda for the March 4 meeting appeared, none of the topics Yakutis wanted to address were listed. He resigned from the foundation the next day.
When Shields had a chance in 2009 to speak frankly to museum supporters in a newsletter, his short essay reported a "watershed" year and said nothing about the fact that the river museum had been put on hold in the fiscal year covered by that newsletter.
"As you will find in noting our accomplishments and vital statistics in this report: the vision for [Culture & Heritage Museum's] future is being realized today," Shields wrote in his "message from the director."
It was Fred Faircloth of the museum commission and Carol Maroska of the foundation who broke the news about a "pause" in the new museum project on Oct. 27, 2008.
Their message was still hopeful. "What is built around the Museum and the Museum itself will be stronger and better because of this additional time."
Within two years, though, insiders were struggling to salvage their venture. The development partner wanted out entirely, turning the pause into a full stop.
Williams, a lead player in the foundation's for-profit arm, signaled the tension in a March 2, 2010, email to a Cherokee representative, Bret Batchelder. "Part of [the Sustainable Development Group's] stress and anxiety with the property in Fort Mill," he wrote, "is our ability to repay the $3.78 million plus interest on June 30, 2011."
The fall before, Shields had warned Williams and Jane Peeples, a foundation leader, that he was struggling to find someone "be on point" for the for-profit SDG. He flagged this as urgent. "Wherever we go on retaining help and doing books, etc. I think we need to move very quickly so we may need to poll board via conference call/email for decision sooner rather than later …"
'Mission creep' and staff issues
By 2009, with the new museum on hold, officials were calling for the vision to be brought back to earth — "reeled in," as Tom Smith, a York County Council member said.
Buddy Motz, chairman of the council, told a gathering the plan simply wasn't workable.
Shields acknowledged in a Rock Hill Herald story that he had thrown all but the "kitchen sink" into the project, which at times was to have included replicas of an American suburb and the city of Las Vegas, as well as a South American rainforest.
Holding on to hope of a getting a second chance, the venture was now to move forward in less-ambitious phases, including an outdoor pavilion and a grassy area for concerts — with more focus on the Catawba Indian role in the region's history.
Sam Thomas, the former director of curatorial affairs who worked under Shields, said his boss' ambitions became clear early, when he worked to merge the independent Historical Commission of York County into his museum.
At the time, Wade B. Fairey ran the commission. "Our director was not very happy with that," Thomas said of the merger.
He said Shields was moving to change the museum's mission "to what he wanted it to be. … He started getting these ideas about how much better we could be — and things started falling apart."
It wasn't just to be a new museum, capital campaign materials said.
"An entirely new kind of institution — simultaneously a museum of natural history and cultural history — the MLE [Museum of Life and the Environment] will create a 'new lens' to tell the story of people and place and the web of life."
The related real estate venture Kanawha was going to break ground in more ways than one, a 36-page campaign prospectus promised. "It will become a living laboratory for sustainable development that together with the MLE will create an atmosphere of continuing discovery and learning."
Getter, the commission member, felt the whole thing became "grandiose."
"The vision was for this Taj Mahal thing, when they didn't have a chance of having the money," he said. "The [housing market] crash was an excuse, because [the project] was mismanaged. There was no way on God's earth they were going to make that money."

Williams, the foundation leader and one-time SDG project manager, insists the museum could have worked out, if it hadn't lost the Stans family grant. "That was a big chunk, then the real estate crisis hit. You add those up and it was a no-win."
Within the museum's own operations, apart from the development project, Shields came under fire over his treatment of employees, when several former museum workers returned from jobs out of town to seek redress from the Culture & Heritage Commission that oversees museum operations.
The Eagle interviewed three former employees, who characterized Shields as an unpredictable boss prone to anger.
The Eagle reviewed a 30-minute audio file recorded April 11, 2010, in which Shields accused a museum employee of lying about his handling of a grant application. When the employee protested, and insisting his faith in Jesus prevented him from lying, Shields can be heard telling the man, "If you can't cop to it, you're out."
He later told the worker, "I don't give a f--- what you think."
The employee, whom The Eagle interviewed, lost his job that day. When he tried to obtain jobless benefits, the museum fought his application through several court appearances.
The case went to an Appeal Tribunal of the state's Department of Employment and Workforce, which found for the worker. But the museum appealed and the case moved to the the Appellate Panel, where two of three hearing officers sided with the employee, according to a Jan. 7, 2011, decision obtained by The Eagle.
"The evidence presented in this case did not establish that the claimant was dishonest, nor that he had overstepped his authority," the panel said. "We find that the testimony does not support a finding that the claimant was discharged for cause connected to his employment."
Annette Snapp later took her grievance over archaeological errors a step further.
She sued the museum for slander in the South Carolina Court of Common Pleas on Sept. 29, 2010, based on a complaint related to an email written by Shields, in which he said Snapp had been asked to leave an earlier job. The county paid $15,000 to settle the suit.
'We sold our soul'
After Shields left Rock Hill, both the county and state pursued the foundation for years with legal requests and complaints.
A big box of documents sits in the secretary of state's office in Columbia, the fruit of subpoenas to the foundation.
In September 2013, York County went to court to challenge the foundation's decision, following Shields departure, to change its mission statement.
The move was seen as a local snub. Instead of working to benefit arts and culture in York County, the foundation's revised mission statement said it would promote that throughout South Carolina.
The county's civil action named the constellation of bodies involved in the river museum project, including the foundation, its for-profit arm, Sustainable Development Group Inc., as well as related entities SDG Properties LLC and CHF Property Management LLC.
The county's lawsuit said the defendants had "stonewalled" efforts to obtain information about "the management and disposal of funds and property … ."
The parties agreed to mediation and on Sept. 3, 2014, the settlement agreement laid out how assets connected to the new museum project, particularly the value of the remaining McColl land, would be handled. With the project officially scuttled by the county, the foundation and its branches had been selling pieces of the McColl land.
Some went for use as an elementary school. Carolina Healthcare System had paid roughly $3 million for a piece. And a developer was offered much of the remaining tract for around $10 million, minus the 60 acres on the river that had been carved out for the new museum.
Robert Walker, the former museum commission member who broke ranks, looks back on the land sales with dismay. "We sold our soul and destroyed that land," he said.
A new group, the Foundation for the Carolinas, was named to receive all but $200,000 of the money controlled by the foundation. The settlement also provided for a forensic audit. When that was released a year later, with its finding of an $800,000 accounting error, it ignited debate all over again in York County.
Johnston, the former museum commission chairman who was ousted with his entire panel in 2011, says the county seemed intent on finding wrongdoing.
"They kept trying to find ways that the foundation was trying to line their own pockets. That was all just ridiculous," he said.
Johnston admits that awarding Shields a 10 percent raise at that moment didn't help settle public concerns, as it might have pushed the museum director ahead of the county manager in terms of compensation. "Man, that really ticked them off," he said of county officials. "The heat was on so bad. It was all very politically and economically driven."
Johnston added, "I'm sure Van rubbed some people the wrong way."
Frank "Sandy" Barnes, the former foundation member and Shields supporter, said he believes the York County project offers some takeaways for the Berkshire Museum, whose plans under Shields he has been following from afar.
The Berkshire Museum "must lead the way in the fundraising effort by coming up with enough money to show the public it is serious about the project," he said.
Lessons learned in South Carolina, in his telling, point to what didn't work out down south.
"You must have buy-in from the majority of your supporters or the project could be handicapped from the start," Barnes said. "You must keep the project moving forward at a pace that shows progress so the donors don't get the feeling that their money isn't being used efficiently."
Today, the Culture and Heritage Foundation is still listed as active in the secretary of state's database, but allocated no money to program services in the year ending June 30, 2016.
The cost of its fundraising had fallen sharply, to zero.
Larry Parnass can be reached at lparnass@berkshireeagle.com.
Culture and Heritage Foundation Referral to AG by The Berkshire Eagle on Scribd
Kanawha_BrandBook 8-16-06 Draft by The Berkshire Eagle on Scribd