Over the last 18 months, Adams native Jessica Lucia has helped shape the political campaigns of President-elect Joe Biden and newly-elected Georgia Sen. Jon Ossoff.
Lucia was busy behind the scenes, designing the graphics, gradients and branded content used to deliver important campaign messages to supporters and potential voters. In fact, she was part of the design team that created the blue and yellow design — dubbed the "victory gradient" — used on graphics flanking the stage the night Biden and Vice President-elect Kamala Harris made their acceptance speeches in Wilmington, Del. The gradient was also used on graphics featuring images of Biden and Harris announcing them as President-elect and Vice President-elect, and on graphics featuring the slogan, "A Presidency for All Americans."
"I wanted to share the last graphics I made for the Biden-Harris campaign as we wind down. It's been the honor of a lifetime to be on this campaign from start to finish. #kindnesstrumpedhate #BidenHarris2020," Lucia said in a Tweet on Nov. 12, that included the images of the president-elect and vice president-elect.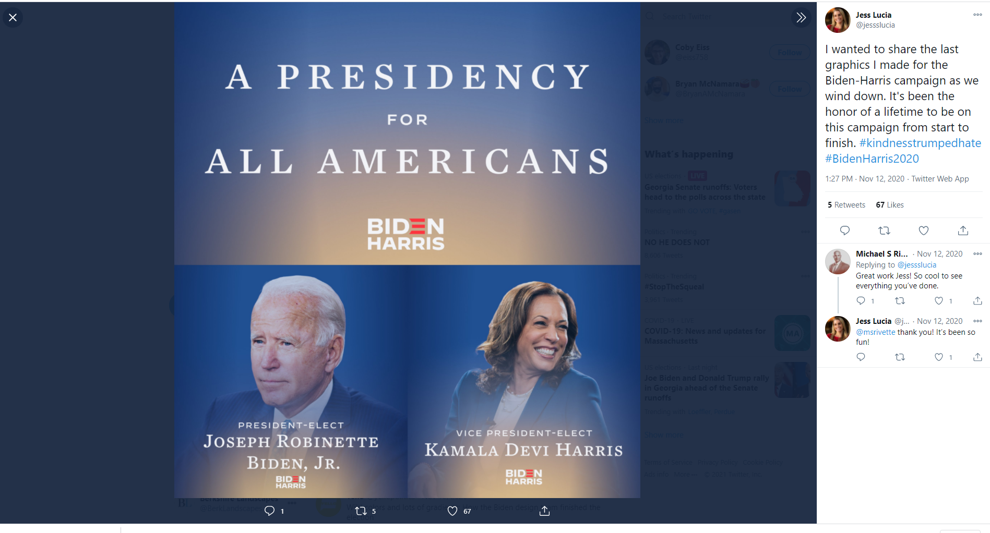 She also spent the first 111 days of the novel coronavirus pandemic, from March to June, as the senior design lead for New York Gov. Andrew Cuomo's office, a volunteer position, leading the creation of graphics and presentations for the governor's daily press briefings, social graphics and any graphics coming out of the New York State Executive Office.
"I started my day with the daily press briefings. I'd wake up at 6 a.m., work on the governor's PowerPoint, which was typically delivered by 11 or 11:30 a.m. and then I'd hop on my Biden stuff," she said in a recent phone interview with The Eagle. "Thank God for my work during the pandemic. It kept me busy. I was always engaged and constantly busy."
The ability to work on both Biden's campaign and Cuomo's daily pandemic press briefings, she said, was only possible because of her ability to work remotely from Philadelphia.
"Originally, I was working out of the Philadelphia headquarters, but in March we went fully remote, meeting over Zoom. We had to learn new ways to engage people; to connect with them," Lucia said.
Joining Cuomo's team wasn't hard to do digitally, as Lucia had previously spent three years as the office's senior graphic designer.
"I'm not that political of a person," she said. "I was working for a design firm when the opportunity to work for Cuomo came up. I had no background in politics at the time. I watched 'The West Wing' to learn about politics and what they were talking about."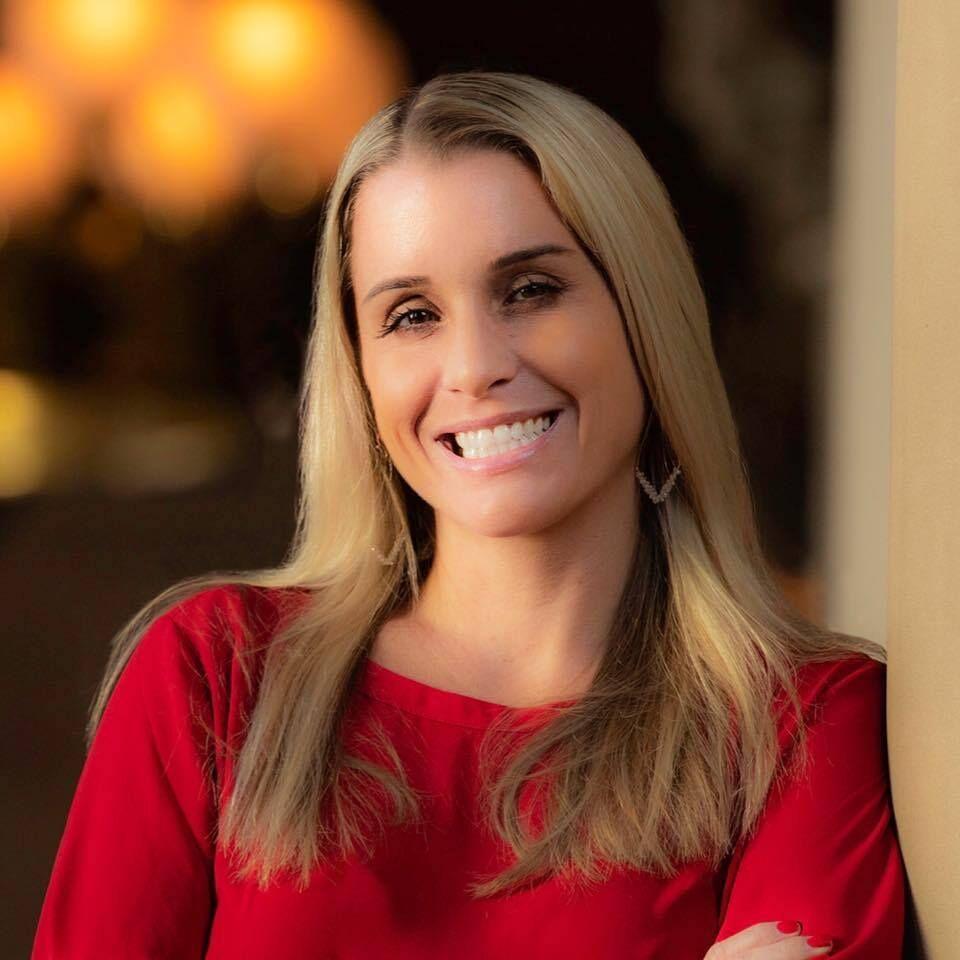 Lucia, 38, who attended Hoosac Valley High School, said she was very athletic growing up, playing three sports — soccer, basketball and softball — but she "always had an artistic side." She earned a bachelor's degree in graphic and media design from Sage College of Albany and was named one of 2019's "People to Watch" by Graphic Design USA.
"I wanted to be a designer, but I didn't think I'd make it as far as I wanted in that field. Graphic design blended my love of computers and art," she said.
After taking the position in Cuomo's office, she said she quickly discovered a new passion.
"I can use my designs and talent to help change the world. I design for a purpose and make a difference in people's lives," Lucia said.
Lucia joined the Biden for President campaign in August 2019, serving as its lead brand designer, which included being lead on brand for social graphics across all digital platforms.
"I love working for Gov. Cuomo, but I'm also a huge fan of Joe Biden. He went through a lot of struggles. I also went through rough times in my life, so to be on a team with him as leader made all the difference in my life," she said of her decision to join Biden's campaign. "I worked on the Biden presidential campaign from start to finish; from the primary through the end of the general election. When we began, during the primary [election] there were five of us [on the design team]. Going into the general election, there were over 25 [on our team]."
Her role, on Biden's design team, included working with the team on developing a comprehensive brand color scheme, typography and gradients and making sure they were carried out on different platforms. She was also the lead designer overseeing the rollout of Biden's "Build Back Better" policy.
"We created a new brand for the general election to set the tone for the rest of the campaign. We had two different typefaces, that included a new brand color scheme and gradients," she said.
In the primary election, the Biden campaign had a color scheme that included 10 official colors (which included coral, peach and gold) and used the Brother 1816 font in black, extra bold and bold. In June 2020, the design team issued new branding guidelines. In September, they rolled out a new color scheme with eight official colors for Biden — Off-White, Amtrak Grey, True Red, Climate Green, Joe Navy, Biden Blue, Union Blue and Delaware Blue Bay. The color scheme also included color palettes for Jill Biden — Jill Navy, Jacob's Blue, Lavender, Off-White and Glow Gold— and Harris — True Red, Union Blue, Biden Blue and Off-White — as well as colors to be used for the campaign's "Truth Over Lies" policy series.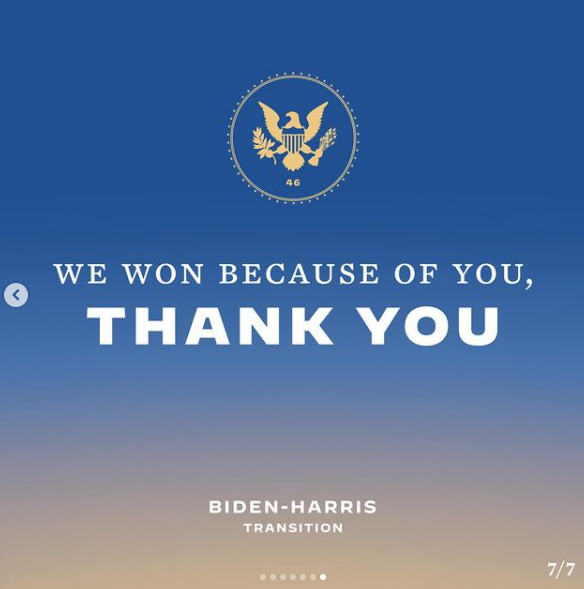 The design team also did away with the Brother 1816 fonts, opting instead to use the typefaces Decimal and Mercury, explaining on style guide sheets that: "Decimal is a timeless font that transcends its forms to celebrate its ideas, while Mercury, originally designed for newspapers, was reimagined into a strong digital typeface."
While #TeamJoe's official colors, traditional red, white and blue, were a brand designed to reflect who the president-elect is — grace, integrity, a safe bet — Lucia said the design team used social media, including the Instagram account @VoteJoe and on the live streaming service Twitch, to reach alternative and younger audiences.
"We wanted to attract a different set of people. We were designing for the voters, who are not typically attracted to the traditional campaign brand," she said. "It was full of fun and attractive designs in bright pink, orange and yellow.
"We wanted to show people we were people too — we wanted to attract everyone. We did it on social media, where we could break the rules of presidential design. It was our playground and it turned out great — a lot of people were attracted to it."
As the general election came to a close, Lucia pivoted to work on Ossoff's campaign, working remotely to "flip the Senate race." Ossoff took home the victory, earning 50.6 percent of votes on Jan. 5, beating Republican incumbent Sen. David Perdue.
With two successful campaigns under her belt, Lucia said she's looking forward to taking a moment to relax.
"I'm not sure what my next move is," she said. "Maybe it's Washington D.C. Maybe it's New York. Maybe it's California."