Are you ready for some art?
It's going to be hard to miss if you're in the Berkshires during ArtWeek Berkshires. The countywide event, running Sept. 16 to 26, will celebrate creativity — art, music, dance, theater, craft, writing, film, ceramics and more — with open studios, special events and art shows.
"There are over 100 events to date, so it should be a jam packed 10 days in the Berkshires," Lindsey Schmid, vice president of tourism and marketing for 1Berkshire, said in an email. "Come on out and discover that #creativityliveshere. This is a great opportunity to spend time on one or more of our many towns that you may not have visited in awhile."
ArtWeek Berkshires, a collaboration of the county's five cultural districts — Downtown Great Barrington, Art Lenox, North Adams Cultural District, Williamstown Cultural District and the UpStreet Cultural District in Pittsfield — is inspired by the former statewide ArtWeek Festival produced by the Highland Street Foundation and the Boch Center in Boston. The Boch Center announced in June that it would transition the statewide festival, which ran from 2013 to 2020, to local community partners.
In the Berkshires, this year's festival aims to spotlight the county's creative economy, cultural treasures and artistic assets.
For more information, a list of open studios and maps of event locations in each cultural district, visit berkshires.org/plan-your-trip/artweek-berkshires.
Ahead of ArtWeek Berkshires, here are 10 fun facts to know about the countywide celebration of creativity:
1: Five "official" state-designated cultural districts are involved, but there are also more than 30 events in other parts of the Berkshires.
Check out: The Old Stone Mill Center in Adams, where printmaker Leni Fried and watercolorist Ann Scott will be showing their work on Sept. 18, 19, 25 and 26. The center is also a zero-waste maker space and home to a bike upcycling program.
2: 16 Berkshire County municipalities are represented during ArtWeek 2021: Adams, Cheshire, Egremont, Great Barrington, Lenox, Monterey, New Marlborough, North Adams, Pittsfield, Richmond, Sandisfield, Sheffield, Stockbridge, Washington, West Stockbridge and Williamstown.
Check out: "The Edge of Night: Photographs by Lee Backer" in the Knox Gallery in the Monterey Library, 425 Main Road in Monterey. Backer, a landscape photographer who resides in New Marlborough and New York City is exhibiting photographs made in urban and small-town settings at twilight, "when the sky slowly relinquishes its light to the street lamps, car lights, lighted windows, and electric signs of the night."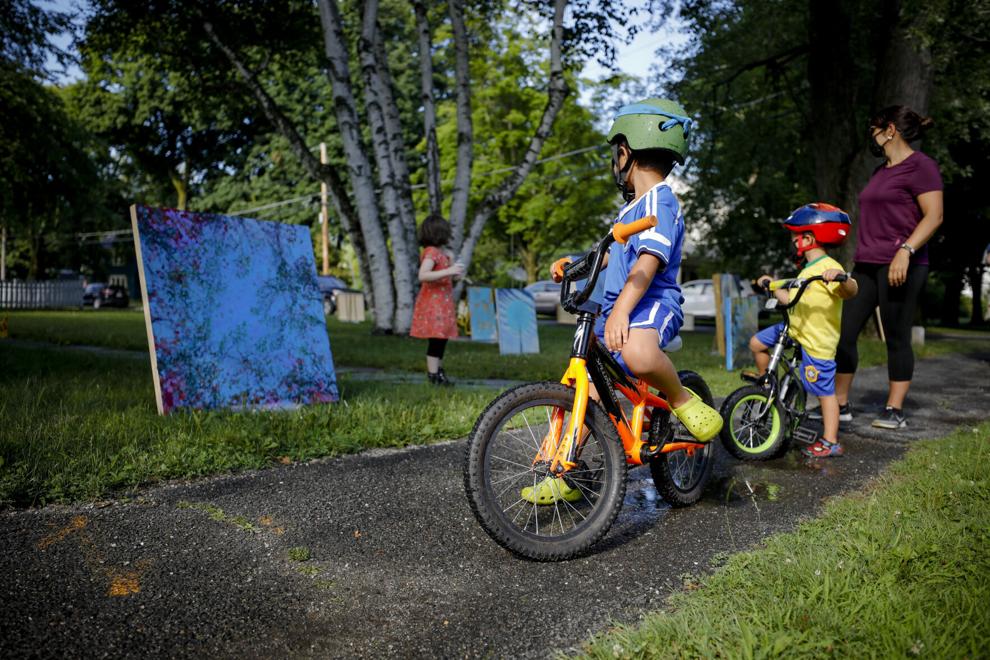 3: ArtWeek includes a wide array of mediums: sculpture, photography, fabric and jewelry, as well as theater, musical performances, participatory and children's art.
Check out: Lauren Clark will demonstrate the ancient craft of Turkish paper marbling, noon on Tuesday, Sept. 21, at Lauren Clark Fine Art, 684 Main St., Great Barrington.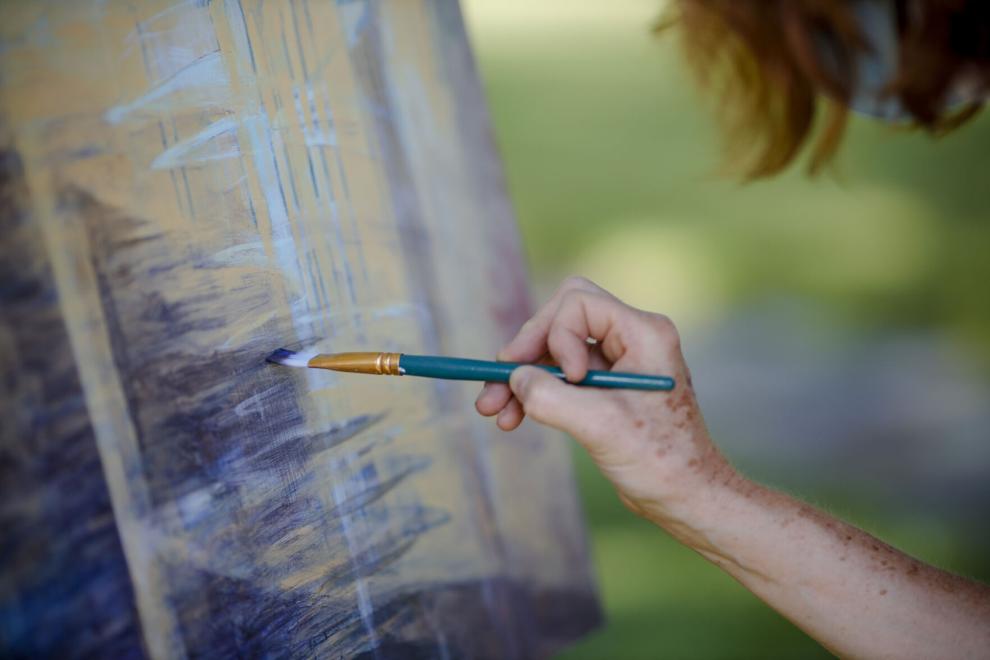 4: ArtWeek participation can be passive or active, ranging from gallery shows and performances to hikes and walking tours.
Check out: "The Secrets of Muddy Pond and The Building of the first U.S. Railroad Mountain Crossing," a hike to Muddy Pond in Washington with Dave Pierce of the Chester Railway Station Museum, 10 a.m., Saturday, Sept. 18. Registration: dpiercedlp@aol.com or 413-354-7752.
5: Not ready or able to venture out? There are also multiple virtual events in the line-up, so you can enjoy ArtWeek from home.
Check out: The virtual Tell It Slant Poetry Festival by the Emily Dickinson Museum, running Sept. 20 - 26.
6: ArtWeek in Great Barrington includes street performances, gallery tours, talks and demonstrations, Festival Latino at the Town Hall Park, plus free samples at Robin's Candy.
Check out: Oil painting dem by artist Bob Watkins, 2 p.m., Saturday, Sept. 18, at Evergreen, 291 Main St., Great Barrington.
7: ArtWeek in Lenox will really get you moving with live music and dancing, artist-guided walking tours of Sculpture Now, and the Lenox Art Walk on Sept. 18 and 19.

Check out: "Two Perspectives of the Natural World: Paintings by Ghetta Hirsch and Carolyn Newberger" at Pleasant Valley Wildlife Sanctuary, 472 West Mountain Road, Lenox. The show, which opens Sept. 18 features works by the two artists in conversation about the natural world. A free artists reception will be held 4 to 7 p.m., Sept. 25.
8: Pittsfield's neighborhoods will once again be filled with art, 2 to 6 p.m., Sept. 25, when the Drive-Walk-Bike-by City Art Show returns for a second year. Rain date is Sept. 26.
Check out: Tour the historic Colonial Theatre. Bill Munn will take you on a journey through the history of the Gilded Age theater, 10 a.m., Sept. 25, 111 South St., Pittsfield. The tour will last an hour. Register: bmarshall@berkshiretheatre.org or 413-448-8084 ext. 18.
9: In North Adams, there's a little bit of everything for everyone during Artweek, including gallery shows, plein air painting, open studios, installations, music at HiLo, the FreshGrass Festival and an outdoor sculpture walk at Tourists.
Check out: Learn how to repurpose old books and turn them in to interactive art pieces during the "Altered Book Workshop" with artist Erica Manville, 6 p.m., Sept. 22, North Adams Public Library, 74 Church St., North Adams. Registration required.
10: It's possible to have too many art supplies! ArtWeek includes NAMA Swap-O-Rama, a one-day event where fellow artists meet to give away or sell art materials and equipment that they no longer need. It's an opportunity for artists to acquire new-to-them materials either for free or at very little cost.
Check out: NAMA Swap-O-Rama, noon to 3 p.m., American Legion Post No. 12591, American Legion Drive, North Adams.