A certain welcoming reassurance sets in virtually from the get-go of Barrington Stage Company's poised, classy, often sassy "Who Could Ask for Anything More? The Songs of George Gershwin," which officially opened Wednesday night under BSC's at-once expansive and intimate Production Center Tent on Laurel Street in Pittsfield.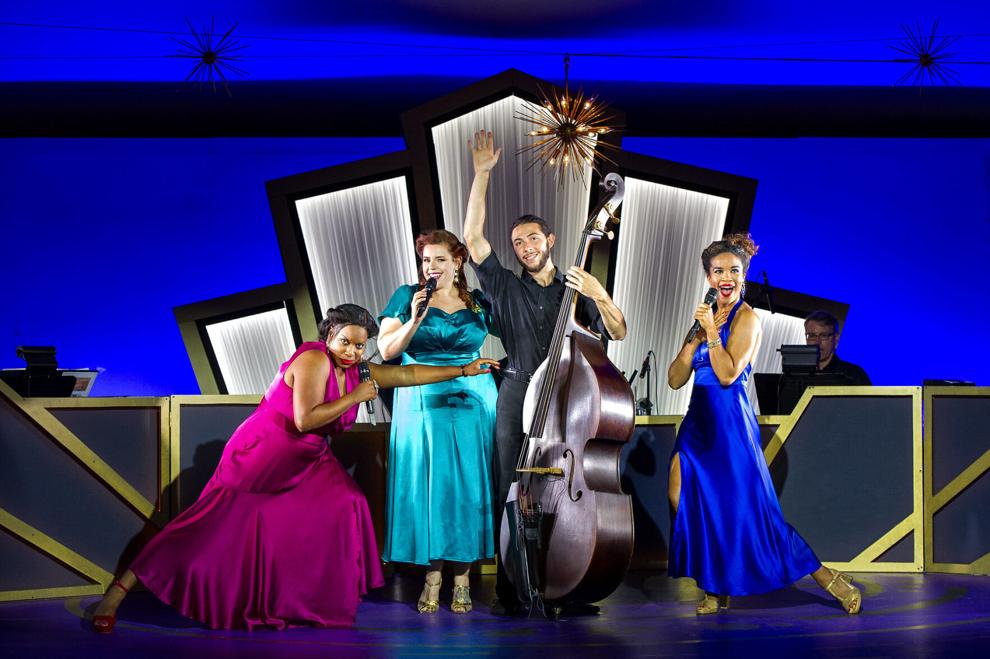 The concert-style revue begins with a necessarily abridged version of Gershwin's "Rhapsody in Blue" with its signature opening clarinet wail — played in masterly fashion by Lyndon Moors — that serves as overture. And then Gershwin's popular songs (virtually all of them written for Broadway) take over, beginning with a "love" medley — "Love is Sweeping the Country," "'S Wonderful" and "Embraceable You" — performed by the show's talented, thoroughly appealing quintet: Allison Blackwell, Britney Coleman, Alan H. Green, Jacob Tischler (more on him in a bit) and Alysha Umphress, with Coleman leading a perfectly wonderful ""S Wonderful" and Umphress leading a fully engaging "Embraceable You."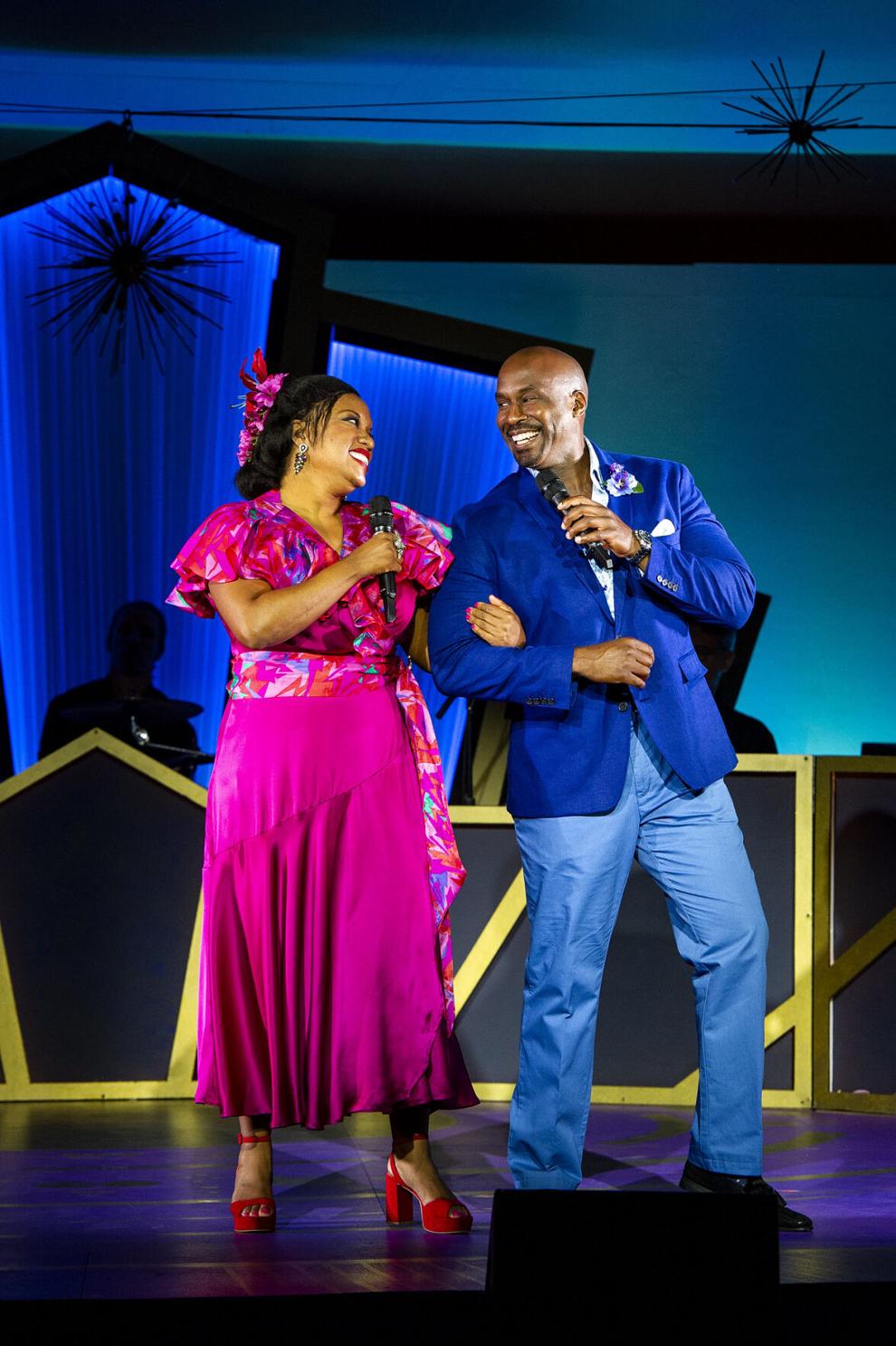 And as Umphress and company gave way to Green and Blackwell's silky "They Can't Take That Away from Me," came the dawning for me. After a year, perhaps a touch more, of COVID-induced shutdown of all live theater activity, here I was in a theater setting, watching an ensemble of skilled, accomplished singer-actors doing their life work — performing; not just performing but performing before a live audience. "Here we are," I thought. "Here we really are."
Conceived by BSC's founding artistic director Julianne Boyd and the show's accomplished music director Darren R. Cohen, "Who Could Ask For Anything More?" is an engaging reminder of why composer George Gershwin, who worked chiefly in collaboration with his lyricist brother, Ira, is so central to the American Songbook. Among other things, there is a smooth elegance to his composition, underwritten by rhythms that are at once propulsive and nuanced.
Love is a central theme here in all its expectations, disappointments, fulfillments, joys, sorrows. And yet, even in their expressions of sorrows, uncertainties, missed opportunities, there is an abiding hope throughout this material; an assertion of the durability of the human spirit. More than that, through its poised performances; the buoyancy of Jeffrey L. Page's playful, richly imagined and executed choreography and the playful theatricality of Sara Jean Tosetti's costuming, "Who Could Ask For Anything More?" also speaks to the durability and value of theater as an art form.
Gershwin's songs are well-served in all the right and meaningful ways, not the least of which is a welcoming sense of impish whimsy, a quality that is most evident in Jacob Tischler's sublime combination of vocalization and physicality. Tischler's four years with Vermont-based youth circus Circus Smirkus shows in his remarkable physical nimbleness. Watch him, for example, in "Fascinatin' Rhythm" trying to fight off some unknown rhythm, or rhythms, that are determined to possess him. He also teams up particularly well with the versatile Coleman in "They All Laughed" and "I'll Build a Stairway to Paradise."
There are other standout moments here, among them Green's gentle, in the end affecting, treatment of "Bidin' My Time"; "But Not For Me," performed by Coleman, who also offers a deliciously wicked "Naughty Baby"; a lovely rendition of "Someone to Watch Over Me" by Blackwell, who also offers a dramatic, if, at times, overly so, rendition of "Summertime;" an absolutely breathtaking display of vocalise by Umphress (whose remarkable vocal range is on full display throughout the evening) in the delightful "Little Jazz Bird." And then there is the full ensemble's delivery of Cohen's imaginatively arranged "I Got Rhythm," whose last line gives this skillfully shaped show its title.
The number has the feel of a finale but, in answer to the song's concluding question, there are six more numbers yet to come, including the actual finale that features the full ensemble performing "There's a Boat Dat's Leavin' Soon for New York" from "Porgy and Bess," presented here within the context of Broadway's reopening and the hopes of each of these cast members to be there soon.
"That's where we belong," they sing with compelling assertion, as if they were singing on behalf of every stage actor out there. Right now, however, these are all here in an easygoing melodic evening that gets the Berkshires summer theater season off to a relaxing start. Who could ask for anything more?