STOCKBRIDGE — Golden leaves take flight at Berkshire Botanical Garden — but not in the landscape, now slumbering at season's end.
Instead, they grace rustic gallery walls in the artfully remodeled historic Center House's Leonhardt Galleries, part of the exhibit "The Magic of Nicholas Mongiardo," on view through Nov. 30.
Filling low-ceilinged rooms are paintings large and small; glossy paneled screens and distinctive art tables.
Monterey resident and Brooklyn native Mongiardo, 75, paints in lacquer, a rarified material he learned to master during a 50-year career restoring first high-end automobiles then vintage furniture.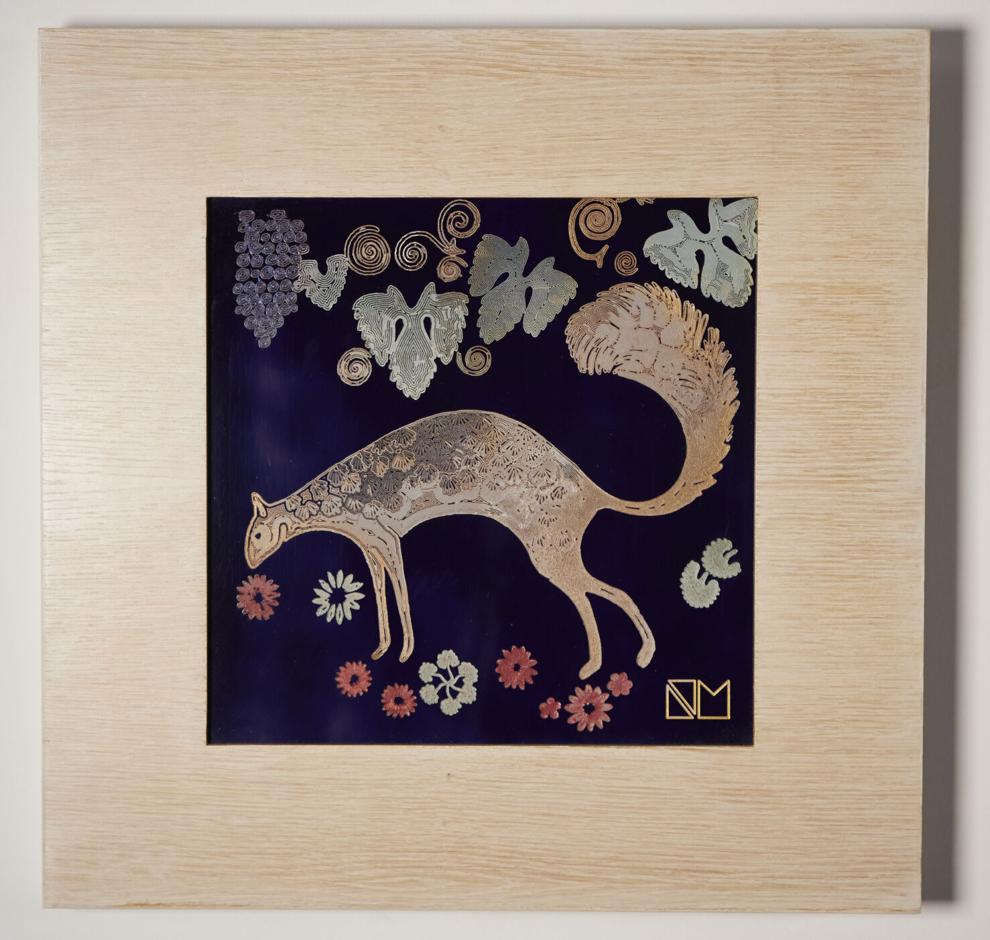 His early works inspired by art deco legend Armand Albert Rateau depict stylized creatures — cats, squirrels, lovebirds, fawn — outlined in gold against polished multi-layered backgrounds of vibrant blue, red and black.
Two side tables perch on long tapered legs, one topped with "shagreen" stingray skin, the other red leather embossed with circles that recall bubbles on a mirror frame Mongiardo exhibited at New York's Cooper Hewitt Museum.
Seated on an imposing oiled African bubinga wood viewing bench, Mongiardo explained he painted his 2020 "Birth of a New Planet" series after "COVID stepped in [and] I got so angry at the condition of the planet and the humanoids living on it."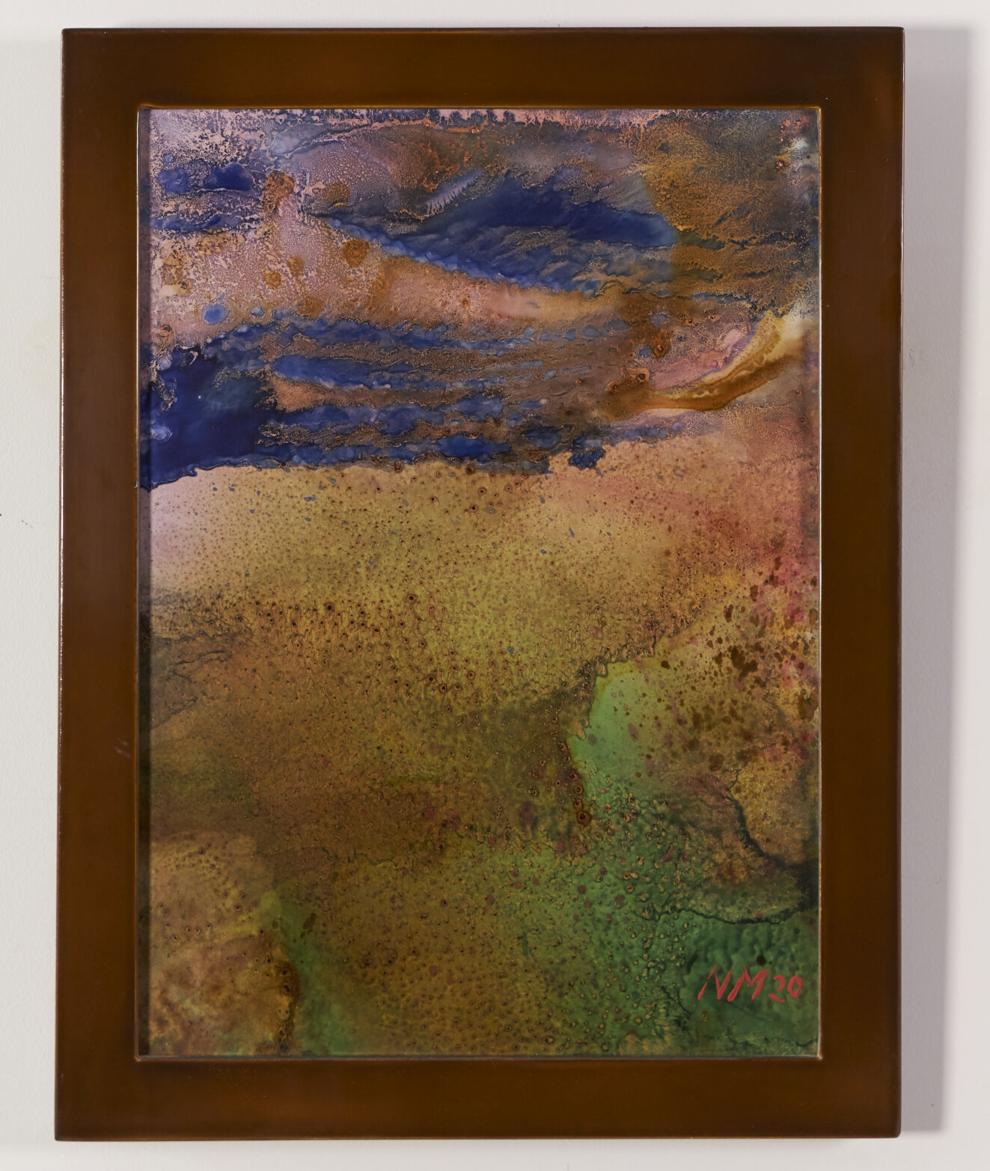 The dozen images displayed include turbulent blue and brown impressions of early creation "almost like a divine intervention," moody moonlit scenes, plus harmonious and dramatic nature vignettes.
Mongiardo makes the frames himself from materials like wood and parchment. He has always built things.
As a child, he played with his older brother's discarded construction toys, then created detailed holiday model railroad layouts. His father called him "a perfectionist."
"I didn't know what it meant, I was so young," Mongiardo recalled.
Using junkyard materials, with friends he built a two-story pigeon coop, and learned to restore a 1955 Chevy.
He was drawn to decorative eggshell lacquer work on furniture and panels during early visits to the Brooklyn Museum with his mother.
He melded the two while working at Porsche Mercedes. "I started in the machine shop learning about race cars," he said. "I was attracted to the meticulous and advanced."
Their body shop "taught me how to hammer and straighten metal. I was always pursuing as much knowledge as I could get [from] masters."
In his early 20s, while browsing Brooklyn antique shops, the owner of Great Parkers Pony Circus Antiques persuaded Mongiardo to forgo cars and instead restore furniture they imported from England.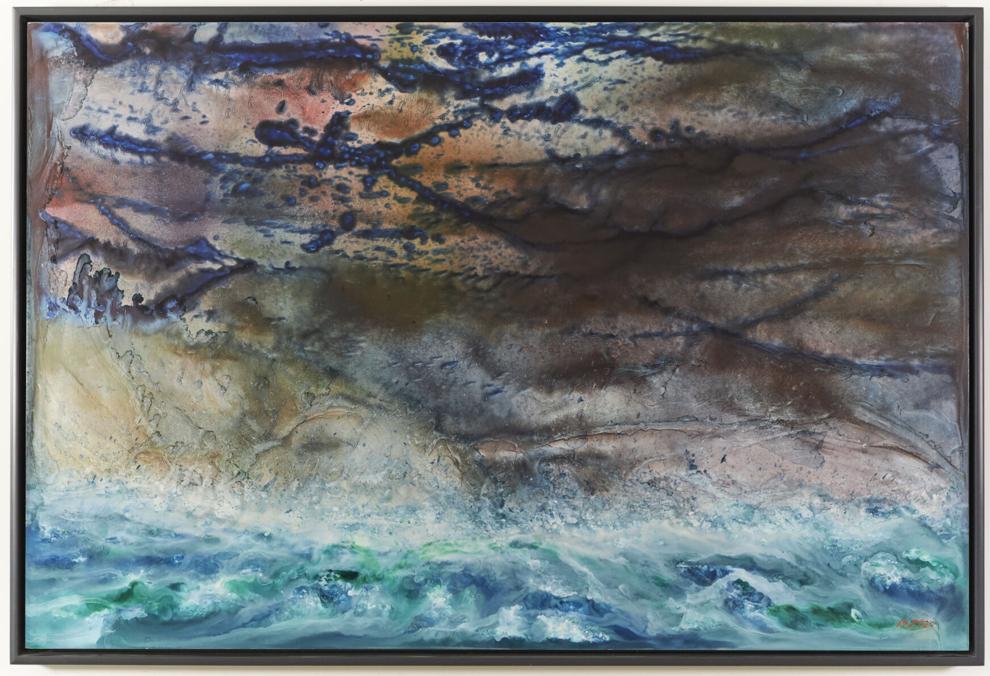 Mongiardo focused on the best art deco designers from the 1925 Paris Exposition. "I wanted smooth, clean surfaces," he said.
At the age of 30, he moved his young family to the Berkshires to rebuild a customer's house. Purchasing a 13-acre property in Monterey, he constructed five buildings using materials salvaged from Barbieri lumber mill in Housatonic. "I've always been architecturally oriented," he noted.
When a bedroom suite he exhibited at the 1975 Art Deco Exposition at Radio City Music Hall drew considerable attention, he started his own Berkshire business restoring and reproducing antique and custom furniture.
Renowned for his "extremely meticulous" work, Mongiardo "got approached by the fashion industry — Armani, Calvin Klein — and then celebrities [like] Brad Pitt, Yoko Ono."
"They wanted reproductions because they couldn't get 16 chairs. Some pieces were very rare. We were all over the world."
Clients included Wolfgang Puck in Bahrain, Michael Chow in Korea and, more recently, the Tiffany company and business magnate David Geffen.
In 1997, he collaborated with Truc's Orient Express restaurant owner Trai Nguyen to create eggshell lacquered paneled screens, fabricated by artisans in Nguyen's native Vietnam.
Three screens exhibited show photorealistic zebras, giraffes and lily pads on black-appearing tortoiseshell-hued backgrounds.
A fourth screen depicts the Garden of Eden in shimmering and matte gold. "It's very technical [and] took a year to make," Mongiardo noted.
Organic lacquer is harvested from cuts on urushiol-producing trees, Mongiardo explained. As it is "dark amber like molasses and translucent," crushed eggshells have been used to lighten it for millennia.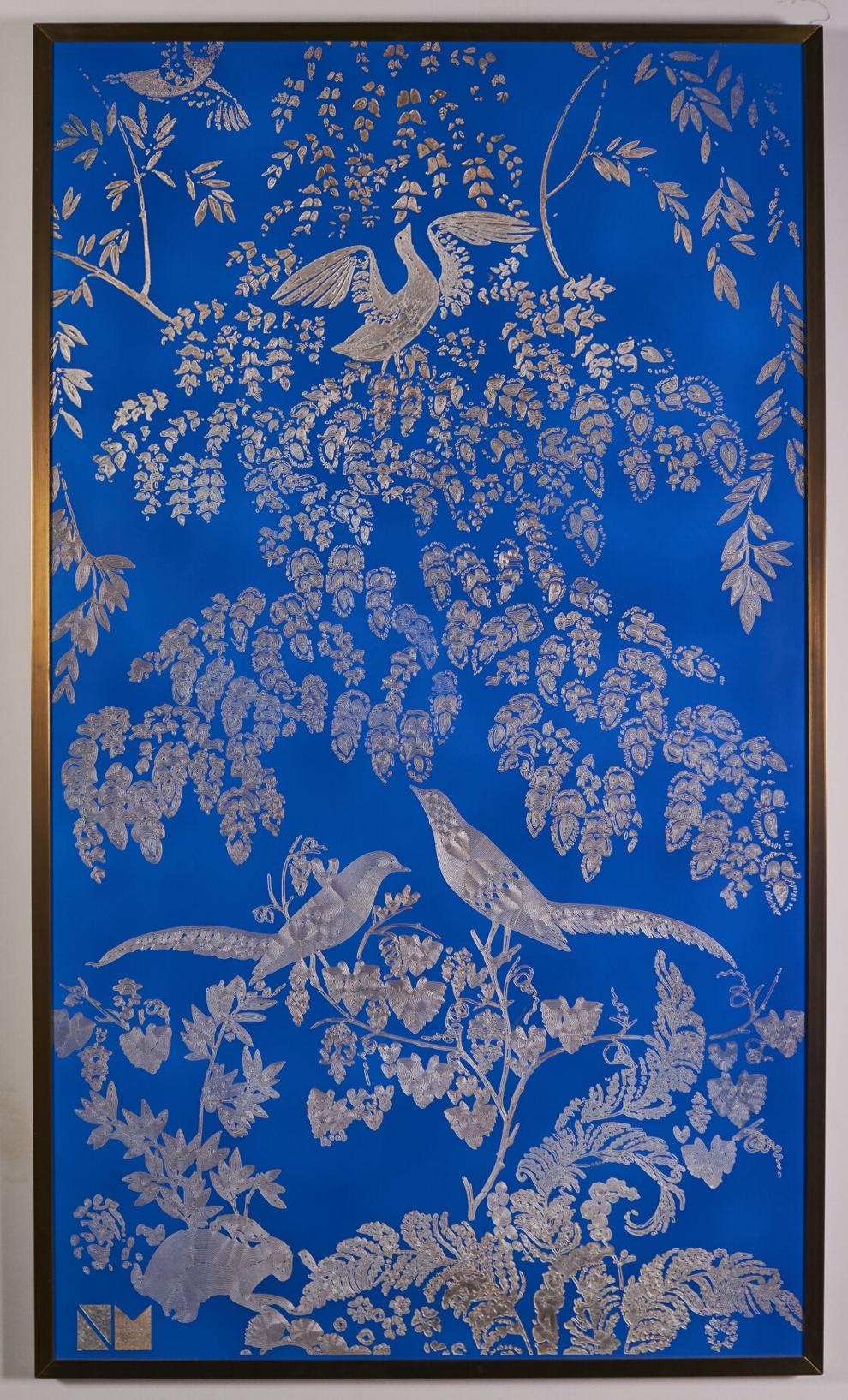 The noxious resin "is really aggressive like a poison ivy, so you have to be very careful," he cautioned. "I figured out how to copy it with synthetic lacquers and became a master at that."
"It's from a genus of a tree called toxicodendron [related to poison oak] from the Greek words for poison and tree, part of the sumac family," said Thaddeus Thompson, the garden's interim executive director. "The technique [Mongiardo] has employed in this is a fascinating process."
The exhibit "has received a wonderful welcome," Thompson said, noting some 150 people attended the opening reception, many traveling quite far for it.
He added, even though the grounds are closed for the winter, the gallery displays art year-round, and off-season shows often highlight local artists.
"It's a wonderful feature of the garden, a tremendous building and gallery space. All the exhibits connect in some fashion to horticulture. It's all part of how we share the importance of plants and the stewardship of our planet."