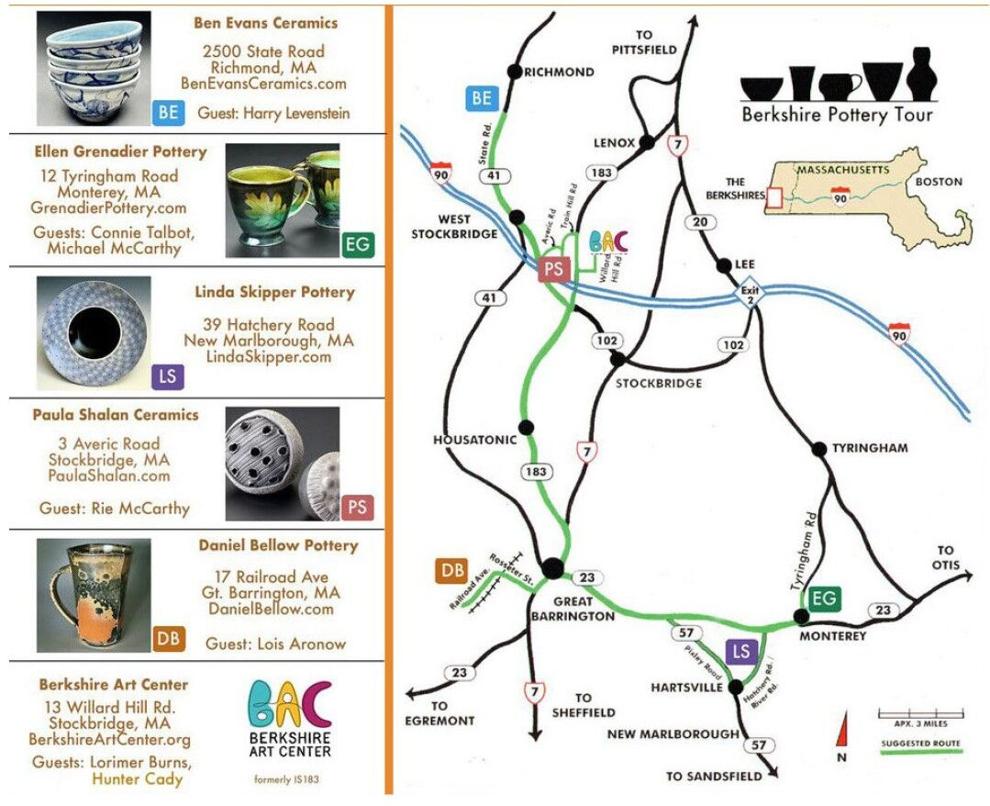 For the ninth year in a row, potters in Southern Berkshire are opening their studios to public 10 a.m. to 5 p.m., Saturday, Sept. 24 and Sunday, Sept. 25, for the annual Berkshire Pottery Tour.
The self-guided tour is designed in a geographic loop, allowing participants to start at any of the five participating studios. At each of the five core studios, the potters will be available to talk about their clay work and/or to demonstrate their techniques. There will also be wares on display for purchase.
The participating potters are Daniel Bellow in Great Barrington, Ben Evans in Richmond, Ellen Grenadier in Monterey, Linda Skipper in New Marlborough and Paula Shalan in Stockbridge.
Seven "guest" potters also are included on the tour: Lois Aronow hosted by Daniel Bellow; Harry Levenstein at Ben Evans' studio; Connie Talbot and Michael McCarthy at Ellen Grenadier's studio; Rie McCarthy hosted by Paula Shalan; and Lorimer Burns and Hunter Cady at the Berkshire Art Center.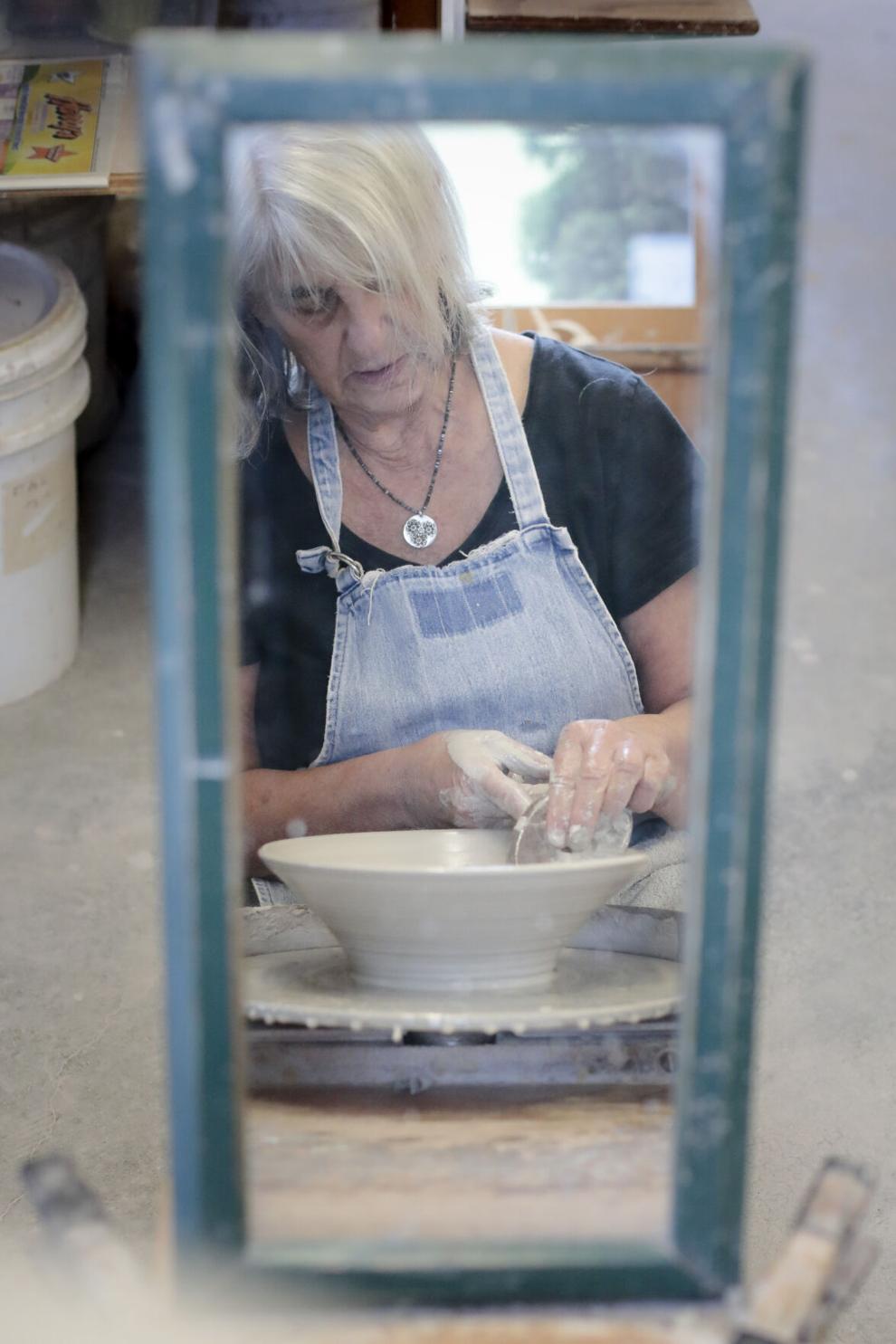 Attendees who pick up a Berkshire Pottery brochure and have it initialed at each studio will be entered into a raffle to win a gift of five pots donated by the host potters.
Find more information and review each studio via a short video at berkshirepotterytour.com.