The Berkshires have long been an inspiration for artists, who have painted its verdant hills and landscapes, as visitors and residents. And for just as long, it has been a place to come and view art, in public and private galleries, in museums and in the meadows and dells of grand former cottages. This summer is no exception to the rule, with several shows kicking off before Memorial Day weekend.
With so many artistic offerings on the horizon, we've put together a list of eight museum exhibitions that we feel are "must-see" shows this summer — exhibitions that reinsert women artists into Hudson River School movement; explore form, function and design; celebrate collections and careers and highlight individual artists in new ways.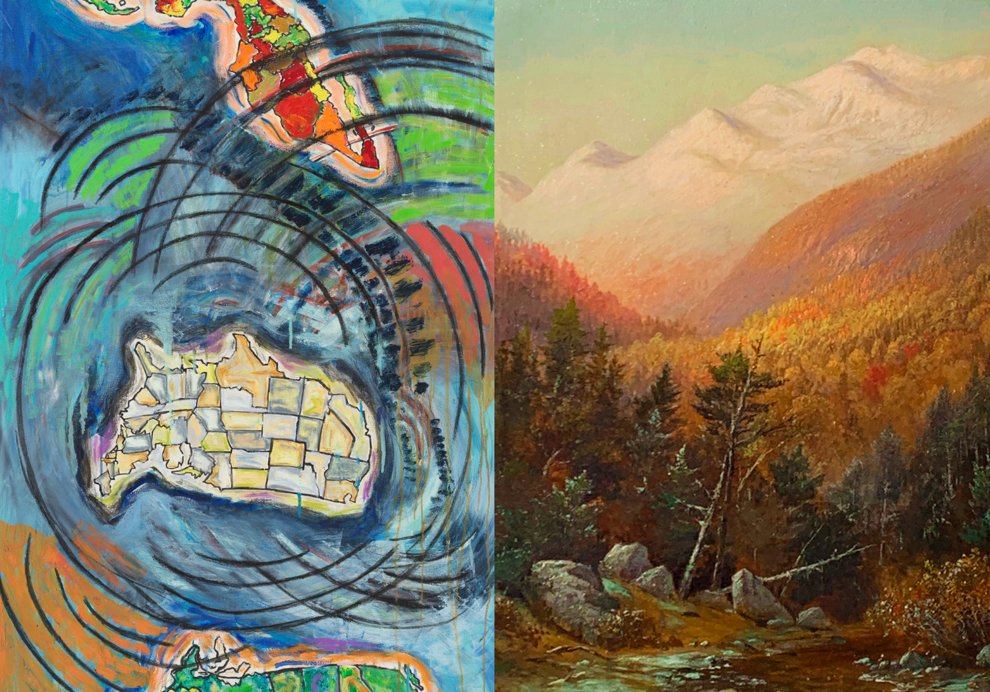 'WOMEN REFRAME AMERICAN LANDSCAPE: SUSIE BARSTOW & HER CIRCLE/ CONTEMPORARY PRACTICES'
Where: Thomas Cole National Historic Site, 218 Spring St., Catskill, N.Y.
Information and tickets: 518-943-7465, thomascole.org
When: May 6 through Oct. 29
The women of the Hudson River School have long been a forgotten part of the artistic movement, brushed aside and treated as footnotes of their male counterparts. "Women Reframe American Landscape," a two-part exhibition, reinserts accomplished artist Susie Barstow and her circle of artists — Julie Hart Beers, Fidelia Bridges, Charlotte Buell Coman, Eliza Greatorex, Mary Josephine Walters, and Laura Woodward — back into the history of the Hudson River School.
The exhibit is one-part retrospective of Barstow's work and one-part contemporary works, by women artists who expand and challenge how we think about "land" and "landscapes." Contemporary artists included are: Teresita Fernández, Guerrilla Girls, Marie Lorenz, Tanya Marcuse, Mary Mattingly, Ebony G. Patterson, Anna Plesset, Jean Shin, Wendy Red Star, Jaune Quick-to-See Smith, Cecilia Vicuña, Kay WalkingStick and Saya Woolfalk.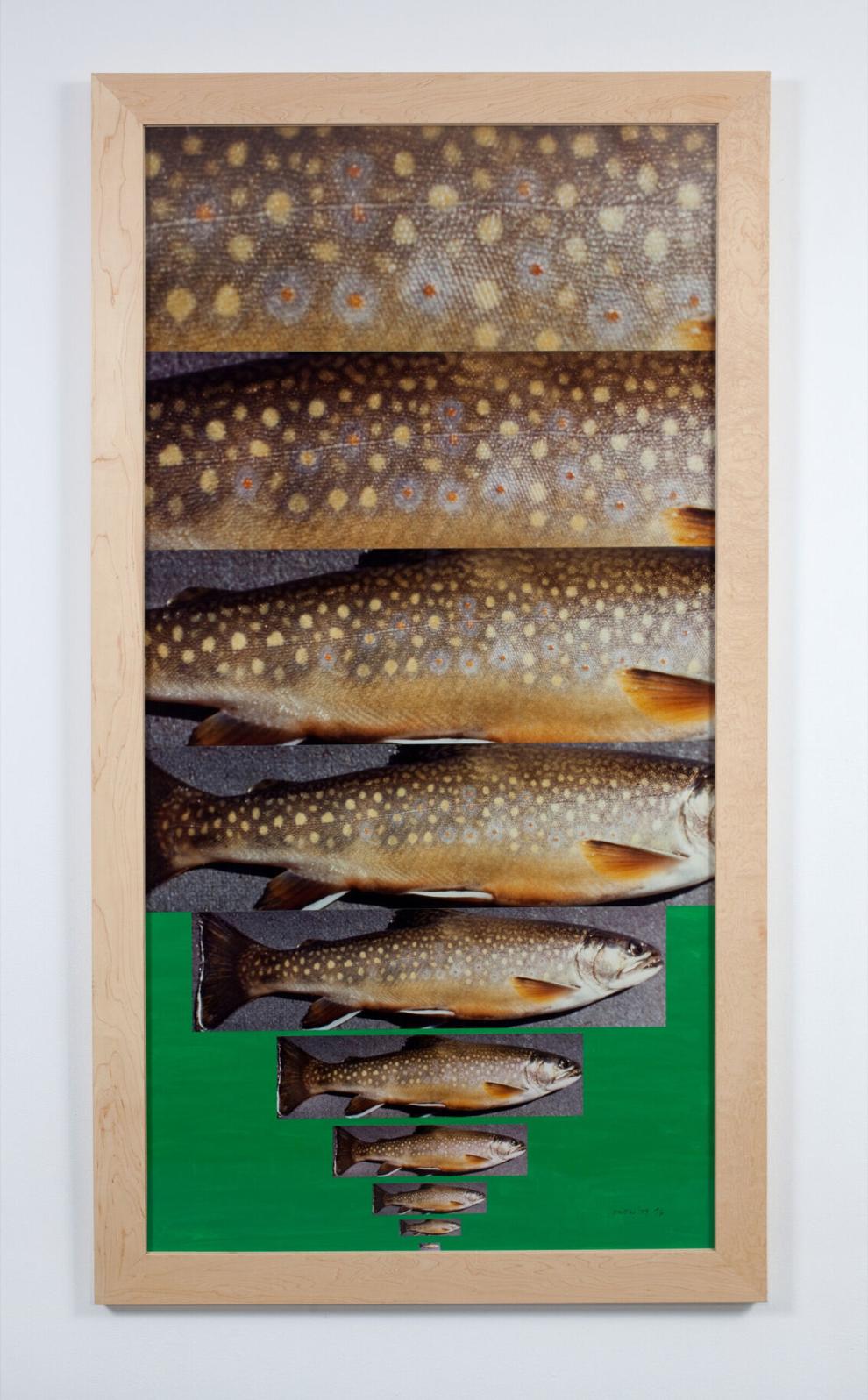 'MICHAEL SNOW: A LIFE SURVEY (1955-2020)'
Where: The School, 25 Broad St., Kinderhook, N.Y.
Information and hours: 518-758-1628, jackshaiman.com/the_school
When: May 21 through Dec. 16
"I am not a professional. My paintings are done by a filmmaker, sculpture by a musician, films by a painter, music by a filmmaker, paintings by a sculptor, sculpture by a filmmaker, films by a musician, music by a sculptor… sometimes they all work together. Also many of my paintings have been done by a painter, sculpture by a sculptor, films by a filmmaker, music by a musician," explains Canadian artist Michael Snow in the 1967 exhibition catalog for "Statements/18 Canadian Artists."
Snow's rebellion against traditional genres in artmaking, now viewed as an intersection of all creative mediums, is celebrated "Michael Snow: A Life Survey (1955-2020), a panoramic survey of his works at The School.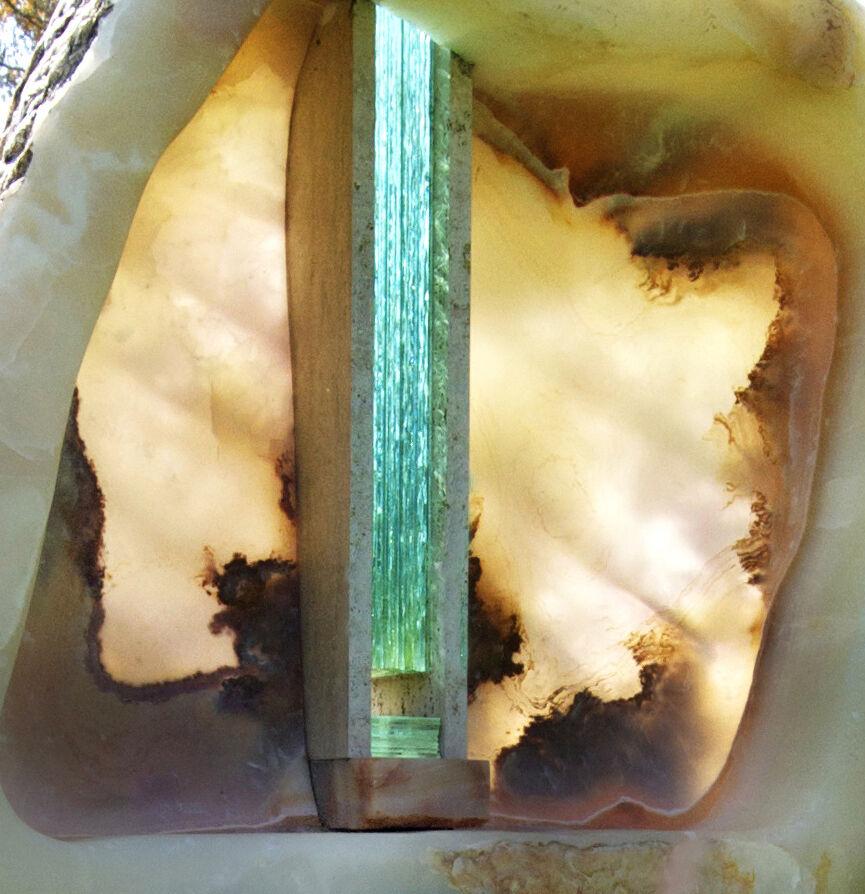 45TH ANNUAL CONTEMPORARY OUTDOOR SCULPTURE SHOW: 'FINDING THE CENTER: RON MEHLMAN AT CHESTERWOOD
Where: Chesterwood, 4 Williamsville Road, Stockbridge
Information and tickets: 413-298-3579, chesterwood.org
When: May 27 through Oct. 23
Sculptor Ron Mehlman combines the natural and the manmade in his works of marble, granite and glass through geometry and interlocking puzzle-like slabs. In Chesterwood's 45th annual Contemporary Sculpture Show, a dozen Mehlman's sculptures will be featured throughout the landscape, while an additional 40 sculptural reliefs and five standing sculptures will be on view in the Woodland Gallery.
"To be exhibiting my work in this iconic sculpture park/studio is indeed an exciting venture," says Mehlman, who splits his time between Pietrasanta, Italy, the famed stone and marble center of Italy, and his workshop in the "Venice of Brooklyn" the Gowanus Canal area. "The ghost of Daniel Chester French, his colleagues and his family, imbues this area with an inspiring focus on sculpture. As my work changes with light and atmosphere, I can't think of a more beautiful backdrop than this Berkshire landscape."
Additional summer shows: Special installation: Georges Adéagbo's "Create to Free Yourselves: Abraham Lincoln and the Freeing of Slaves in America," July 29 — Sept. 3.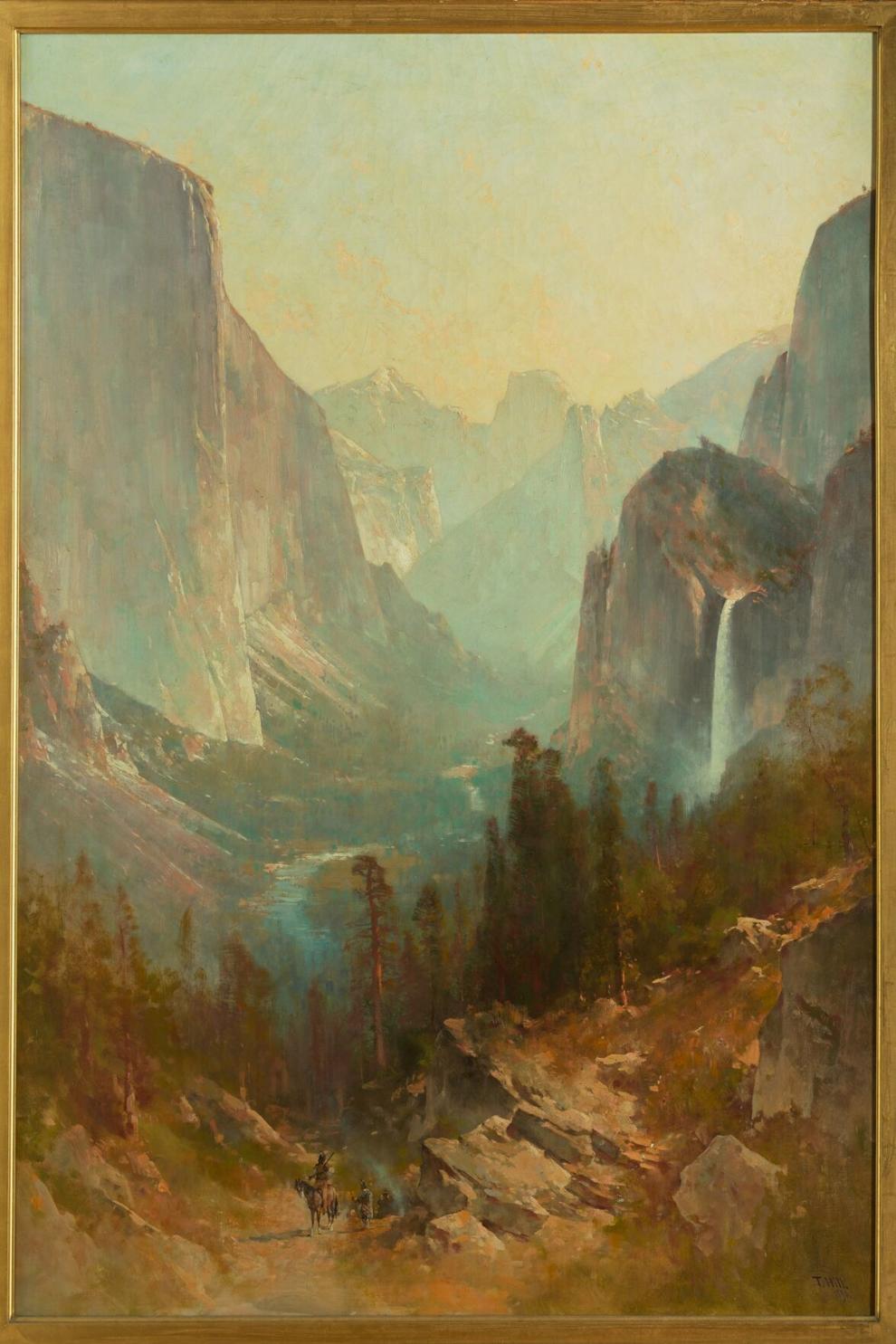 'ROMANCE & NATURE: ART OF THE HUDSON RIVER SCHOOL'
Where: Berkshire Museum, 39 South St., Pittsfield
Information and Tickets: 413-443-7171, berkshiremuseum.org
When: June 3 through Oct. 1
Explore the Berkshire Museum's Hudson River School collection, as well as a collection of lithographs from John James Audubon, in an exhibition that examines the the relationship between prominent 19th century American artists — Thomas Cole, Frederic Edwin Church, Thomas Hill, Edward Moran and more — and the natural world.
'EDVARD MUNCH: TREMBLING EARTH'
Where: The Clark Art Institute, 225 South St., Williamstown
Information and tickets: 413-458-2303, clarkart.edu
When: June 10 through Oct. 15
When you think of Norwegian artist Edvard Munch, the first image that comes to mind is most likely his iconic painting, "The Scream." Primarily regarded as a figure painter, Munch's most celebrated works are images connected to themes of love, anxiety, longing and death. But there's more to this artist than figure paintings — a large portion of his work features landscapes.
In "Edvard Munch: Trembling Earth," the first exhibit in the United States to reveal how he animated nature to convey meaning, you'll see 75 works, ranging from brilliantly hued landscapes to an extensive selection of innovative prints and drawings culled from the Munchmuseet's world-renowned collection and major pieces from other museums in the U.S. and Europe, as well as 40 paintings and prints drawn from private collections, many of which are rarely exhibited.
Additional summer shows: "Humane Ecology: Eight Positions," July 15-Oct. 29; "Printed Renaissance," July 29-Oct. 22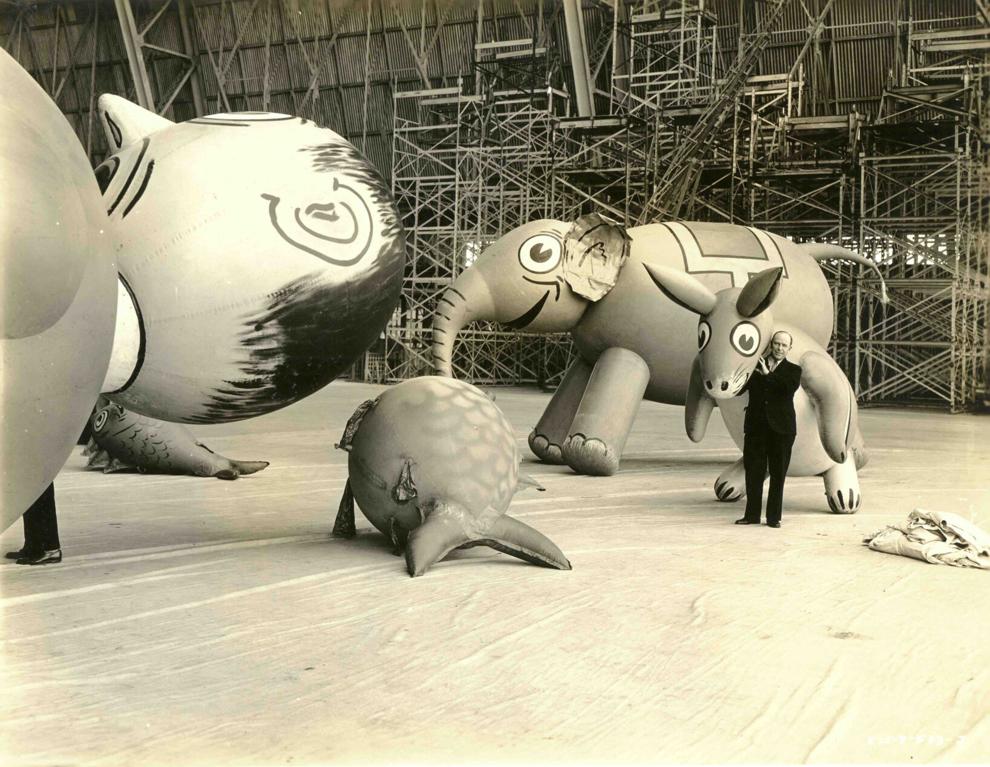 'TONY SARG: GENIUS AT PLAY'
Where: Norman Rockwell Museum, 9 Glendale Road Route 183, Stockbridge
Information and tickets: 413-931-2221, nrm.org
When: June 10 through Nov. 5
In 1937, reports of a giant sea-serpent coming ashore in Nantucket began appearing in the local papers alongside photographs of giant footprints found on the local beach. Copies of the photographs were sent for scientific analysis and crowds flocked to the island when the sea monster was spotted on Nantucket's South Beach. But instead of the scaled, slimy sea monster they expected, they found something much different — a giant inflatable balloon in the shape of a serpent. The hoax — to bring more tourists to the island — was orchestrated by Tony Sarg.
With "Tony Sarg: Genius at Play," the Norman Rockwell Museum presents the first-ever comprehensive exhibition exploring the life, art, and adventures of Sarg, the charismatic illustrator, animator, puppeteer, designer, entrepreneur, and showman who is celebrated as the father of modern puppetry in North America and innovator of the beloved Macy's Thanksgiving Day Parade floats.
Additional summer shows: Norman Rockwell: Illustrating The American Dream," June 23 — Jan. 7; "Barbara Nessim: From Pencil to Pixel," July 11 — Sept. 10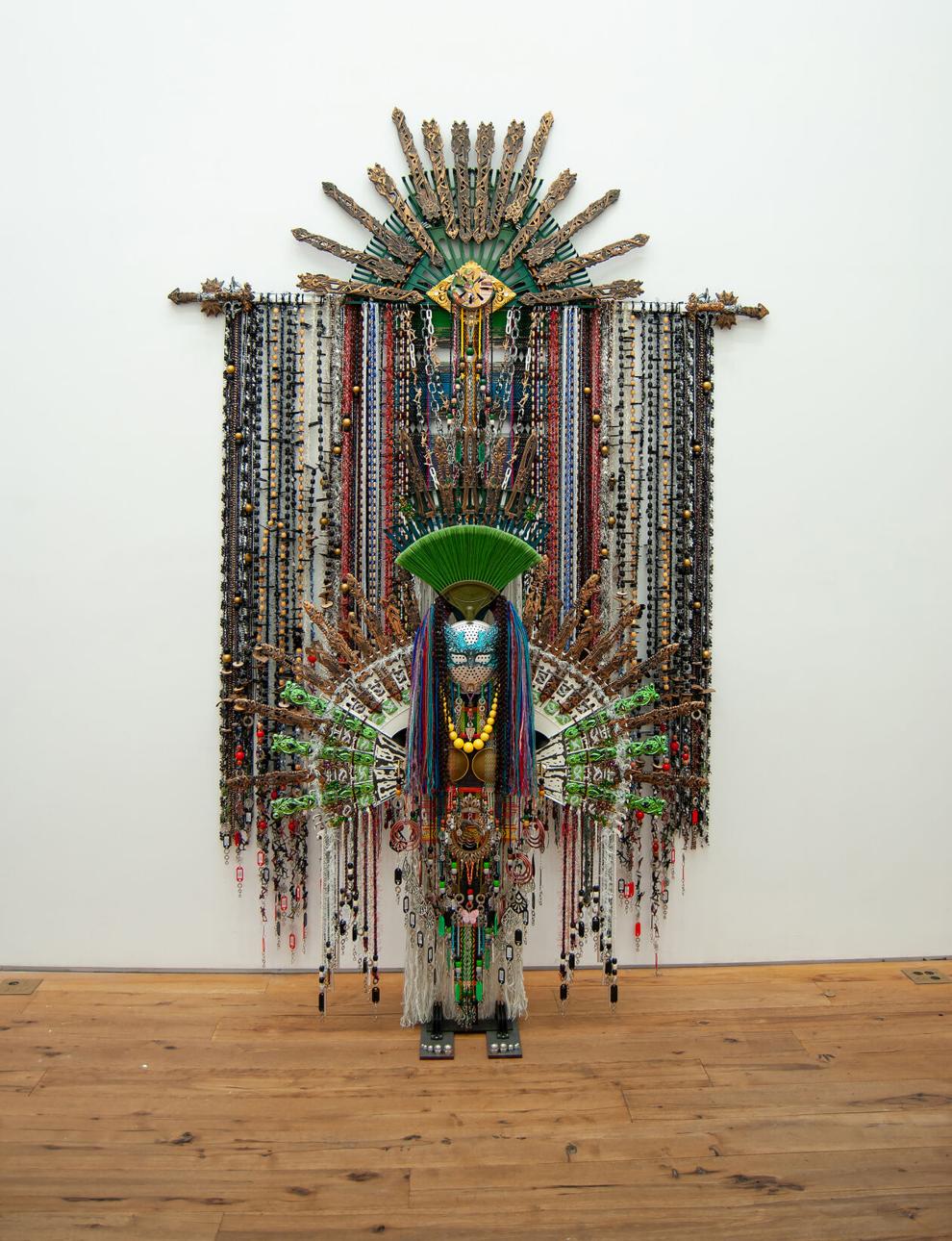 'ANNE SAMAT: LOVE'
Where: Kidspace, Massachusetts Museum of Contemporary Art, 1040 Mass MoCA Way, North Adams
Information and tickets: 413-662-2111, massmoca.org
When: On view beginning June 24
We are surrounded by love and compassion, says Malaysian artist Anne Samat. In her solo Kidspace exhibition, the artist who hails from Kuala Lumpur reminds us of this with her totemic figurative sculptures, each brightly-colored and heavily-adorned traditional Southeast Asian Pua Kumbu weavings made from humble household goods from 99 cent stores and thrift shops. Each figure is an avatar of a family member or friend and dedicated to the feeling of love — found in personal relationships, in past generations that paved the way for her, and in potential feelings that could exist among strangers.
Additional summer exhibitions: "Joseph Grigely: In What Way Wham? (White Noise and Other Works, 1996-2023)," opens May 28; "Elle Perez: Intimacies," opens July 22.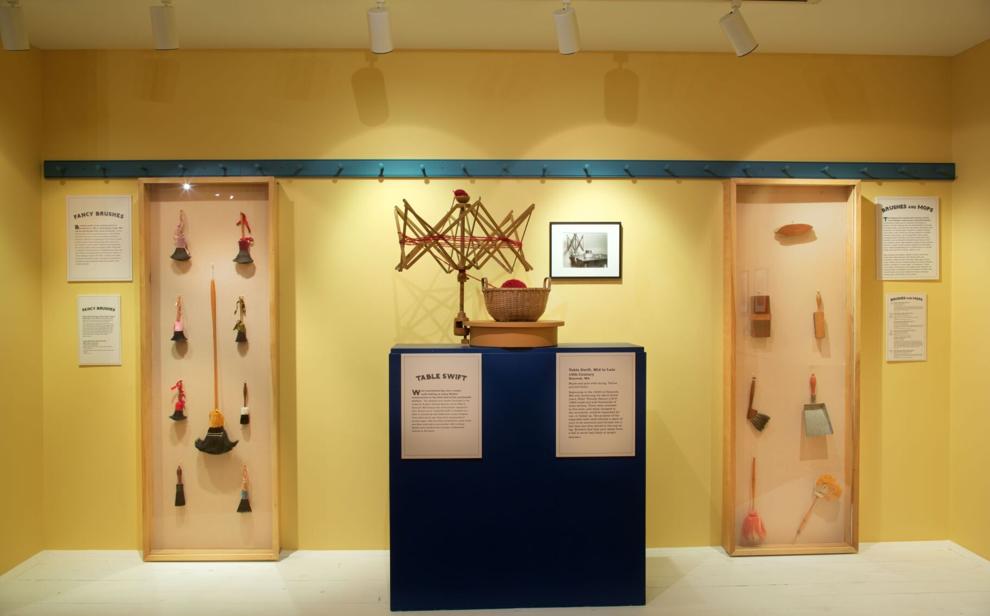 'HANDLED WITH CARE: THE FUNCTION OF FORM IN SHAKER CRAFT' '
Where: Hancock Shaker Village, 1843 West Housatonic St., Pittsfield
Information and tickets: 413-443-0188, hancockshakervillage.com
When: Currently on view. Summer opening celebration June 29.
For Shaker craftspeople, the pursuit of form and function was an act of faith. Setting lofty standards for design, construction, and quality of materials, they elevated the everyday, investing the material world around them with beauty, order, and proportion. "Handled with Care: The Function of Form in Shaker Craft," in collaboration with the New Britain Museum of American Art," explores the art of Shaker craftsmanship through an exhibition of oval boxes, lattice baskets, fancy brushes and more.
Additional summer exhibitions: "Stillness and Light by John Mancia," Currently on view. Summer opening celebration June 29.