PITTSFIELD — The Berkshire Theatre Group will welcome audiences back into the Colonial Theatre this fall with beginning with the Berkshire Blues & Brews Fest in October. The theater group also will continue welcoming patrons inside the Unicorn Theatre in Stockbridge this fall for a production of "Shirley Valentine."
"After successfully staging two productions inside The Unicorn Theatre this summer, we are delighted to not only return to The Unicorn this fall with 'Shirley Valentine', but also to welcome audiences back into the historic Colonial Theatre," Kate Maguire, artistic director and CEO said in a statement announcing the BTG fall and winter lineup. "In the fall, we will present a diverse line up of local and regional talent at The Colonial and then this holiday season we will transform The Colonial into a snow globe come to life as we celebrate the season with the must see spectacular, 'White Christmas'."
According to the announcement, proof of vaccination will be required for all indoor events. Patrons must present a photograph or physical vaccination card upon arrival to performances. Patrons are strongly encouraged to wear masks. Masks are mandatory for children 12 and under. There is no distancing between parties.
Tickets for all fall and winter season productions are now on sale and may be purchased online at berkshiretheatregroup.org or by calling 413-997-4444. A 10-percent discount on tickets is available to all frontline workers. All plays, schedules, casting and prices are subject to change.
THE SEASON AT A GLANCE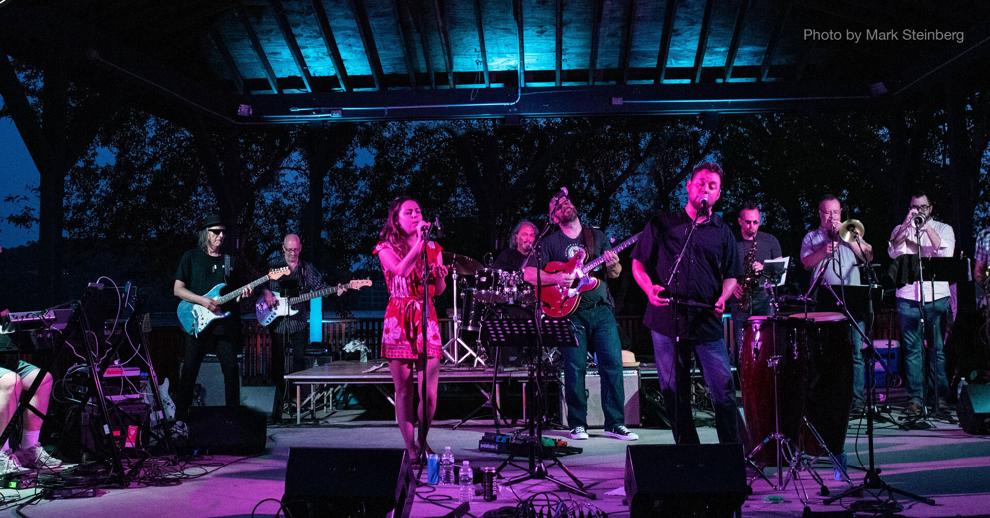 J.P. Prescott's Traveling Medicine Show
7 p.m., Sept. 10
Under the Big Tent at The Colonial Theatre, 111 South St., Pittsfield.
Tickets: $35
J.P. Prescott's Traveling Medicine Show is a modern take on the old-time traveling tent shows of the late 19th and early 20th centuries. Master of Ceremonies, Professor J.P. Prescott III, has traveled the globe in search of just the right ingredients to fuse with his patented, pure-graded, 100-percent American rattlesnake oil. Along the way, he has encountered some of the most amazing performers the world has ever known and has assembled them all in one show, for just one night, under one big tent. Starring Mike Wartella as J.P. Prescott with performances by: Gina Coleman, The Picky Bastards, Rosebud Red and Opal Raven Cirque of Gypsy Layne, comedian juggler Dan Foley, the magical comedy of Peter Gross and Sara-tonin Flow Performance Art and music by the Rev Tor Band.
'Shirley Valentine"
Oct 1 — 24
The Unicorn Theatre, 6 East St. Stockbridge
Tickets: $50 ($40 preview)
Shirley Valentine is a middle-aged Liverpool housewife, who finds herself talking to the wall while she prepares her husband's chips 'n' egg, wondering what happened to her life. She compares scenes in her current life with what she used to be like and feels she's stagnated and in a rut. But when her best friend wins an all-expenses-paid vacation to Greece for two, she leaves the drudgery of cooking dinner for her husband, packs her bags and heads for the sun. The note on the kitchen table reads "Gone to Greece back in two weeks." Shirley begins to see the world, and herself, in a different light. B
Irving Berlin's "White Christmas: The Musical"
Dec. 3 — Jan. 2
Colonial Theatre, 111 South St., Pittsfield.
Tickets: Preview showings, $50, adult, $25 for 16 and under. Regular $59, adult; $29 for 16 and under.
Irving Berlin's "White Christmas" is a timeless tale of joy and goodwill about a song-and-dance team putting on a show in a magical Vermont inn and falling for a stunning sister act in the process.
Concerts at The ColonialAll concerts are at the Colonial Theatre, 111 South St., Pittsfield.
Berkshire Blues & Brews Fest
4 p.m. to 9 p.m., Oct. 2
Tickets: $35
Listen to the sweet sounds of some of the area's premiere blues artists while sampling your favorite craft microbrews from 4 to 6 p.m. Tickets are limited to 21 and over. Performances will be on both The Outdoor Stage and The Colonial Stage throughout the evening. Come early and sample the amazing craft beer that the area has to offer. In the event of rain, outdoor events will be held in The Garage. Performers include Misty Blues, Waterloo Clyde and Robin O'Herin. Headlining the evening is Roomful of Blues.
Lez Zeppelin
8 p.m., Oct. 8.
Tickets: $25
Founded in 2004, the all-girl quartet, Lez Zeppelin, has gained critical acclaim as the first female rock act to pay homage to Led Zeppelin.
Pittsfield CityJazz Festival featuring the DIVA Jazz Orchestra
7:30 p.m., Oct. 16
Tickets: $34/$39
The DIVA Jazz Orchestra ("No Man's Band"), has been headlining major festivals globally for nearly 30 years. Under the direction of music director and drummer Sherri Maricle, the all-female ensemble exudes the excitement and force found in the historic big bands, but with an eye toward today's progressive sound and originality. DIVA's repertoire for this keystone event of the Pittsfield CityJazz Festival includes highlights from their new album of hard-driving, swinging interpretations of Broadway tunes.
Reelin' In the Years (Celebrating the Music of Steely Dan)
7:30 p.m., Oct. 22
Tickets: $25
Comprised of world-class touring and recording session musicians that reads like a who's who in the music industry, including bandleader and drummer Jerry Marotta, Reelin' in the Years celebrates the timeless music of Steely Dan. Based in Woodstock, N.Y., Reelin' has sold out all of the major venues they have performed in for the last few years.
BonJourneyNY (A Tribute to Bon Jovi and Journey)
8 p.m., Oct. 23
Tickets: $25
BonJourneyNY is a unique tribute band that blends the music of Bon Jovi and Journey. Capturing the sound of each group, as well as their energy and spirit, BonJourneyNY's set includes all the classic hits, including: "Living on a Prayer," "Don't Stop Believing," as well as their tender ballads, "Faithfully" and "I'll Be There for You" and all the hits audiences have grown to love throughout the years.
The Linda Ronstadt Experience with "American Idol" star Tristan McIntosh
7:30 p.m., Nov. 6
Tickets: $25
The Linda Ronstadt Experience is the premier touring tribute band showcasing chart-topping smash hits such as, "You're No Good," "When Will I Be Loved," "That'll Be The Day," "Blue Bayou" and many more classic hits by Jackson Brown, Elvis Costello, Tom Petty, Neil Young, Warren Zevon and Little Feat.
Rev Tor 25th Anniversary Jam
8 p.m., Nov. 20
Tickets: $25
Rev Tor returns to The Colonial stage to celebrate The 25th Anniversary of The Rev Tor Band. Since 1996, Rev Tor has been a powerful presence on the East Coast club and festival circuit, performing in venues from Maine to Key West, Florida. Rev Tor 25th Anniversary Jam will feature guest appearances by: Jen Durkin, Wanda Houston, Gina Coleman, Jason Webster, Brett Connors and many others still to be announced.
Bobbie's Fall SeriesAll performances are outside on the Great Lawn at the Unicorn Theatre, 6 East St., Stockbridge.
Harlow Chamber Players
2 p.m., Sept. 12
Tickets: $25
Krishna Guthrie
2 p.m., Sept. 18
Tickets: $25
Dancers of The Berkshires — Duos & Duets
2 p.m., Sept. 19
Tickets: $25
Online BroadcastsHershey Felder's Great American Songbook Singalong — Live!
Streaming online with audience interaction.
8 p.m., Aug. 22
Tickets: $55 (includes extended viewing access to the recording of the live performance through Sunday, August 29)
A live interactive event of music, storytelling and song. Based on the popular "Audience Singalongs" that took place on Sunday and Monday nights during runs in theaters throughout the country, Hershey Felder and his team have created an event where you can be directly involved and take part with a world-wide audience from your home.