In the uppermost corner of Hancock Shaker Village's 1830 Brick Dwelling, Gary Graham blends history with fiction, art with design, light with shadow, the past with the future in his site-specific installation, "Looking Back To Look Forward."
Graham, a fashion designer with a penchant for creating historical narratives, is a storyteller, an artist, who specializes in using textile fabrics, both historic and historical reproductions. In this installation, on view through Nov. 28, Graham has drawn inspiration from the iconic red Shaker cloak, one of many garments made and worn by the local Shaker community in the 1800s. Here, he recreates the cloak in color and shape, the past influencing the future in design, as a cocoon-shaped cloak envelopes a woman in a video that plays in a loop. Shot in and around the Round Stone Barn, ethereal light cascades through rafters inside the barn, and out, as the woman strolls through the barn and barnyard, in a future just out of reach.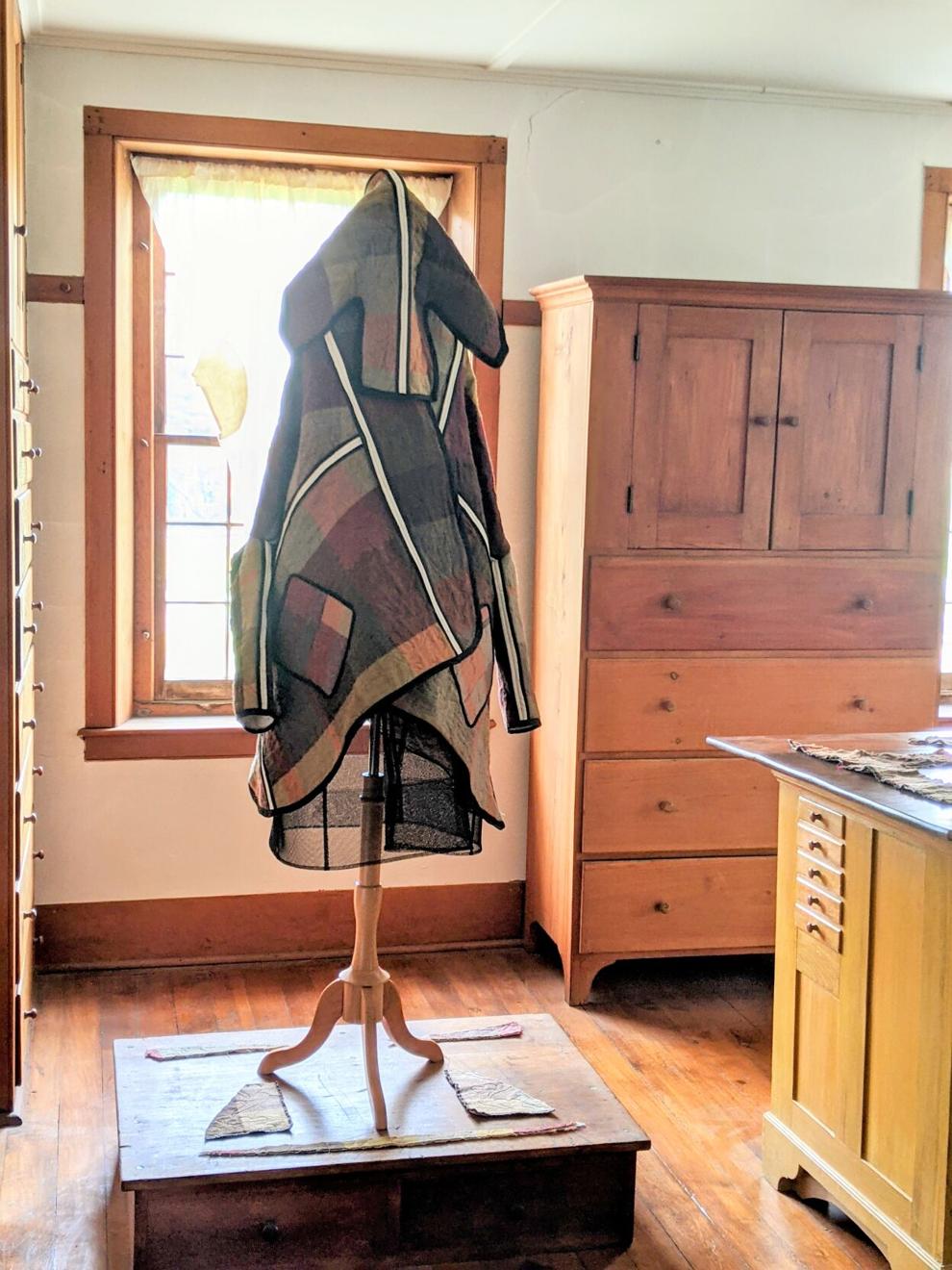 We are voyeurs in Graham's installation, peering into Room 17, where we glimpse the studio of a designer. Among the period Shaker cabinets and cutting shears, fabric is left in various states of being, as if the designer was interrupted, abandoning his work mid cut. There is a sense of abandonment mixed with the promise of return; a promise of completion. Finished pieces await their owners. There is a Shaker simplicity about each piece, yet each piece also has an air of a more modern materialistic air about it.
Graham, of garygraham422 in Franklin, N.Y., most recently appeared as one of 12 contestants on the second season of Amazon Prime's "Making The Cut," a fashion design reality competition hosted by Heidi Klum and Tim Gunn.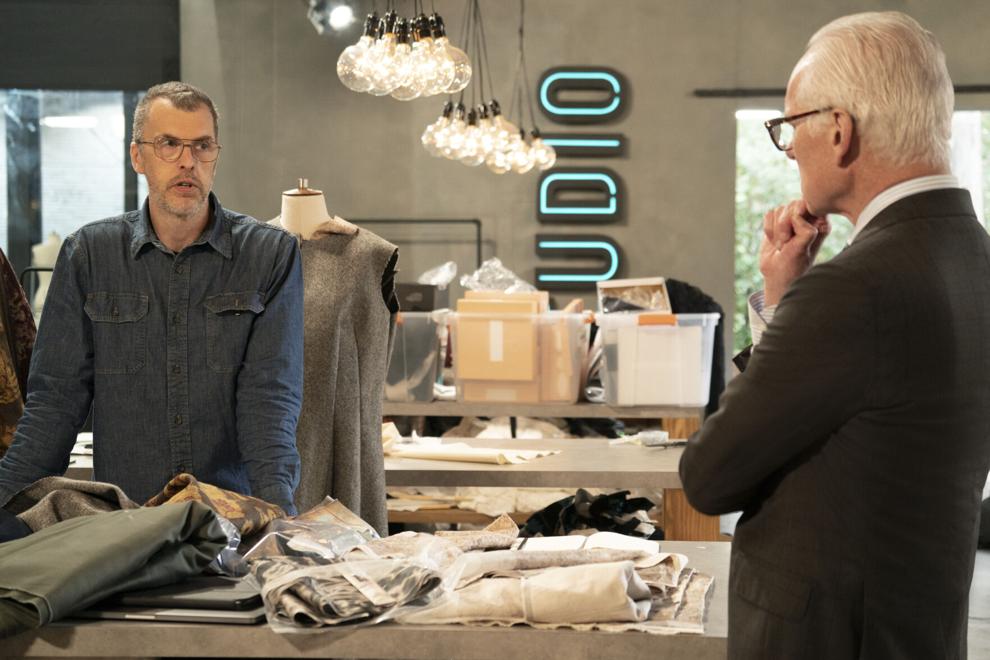 The premise of the show, to find the next global fashion designer, has the participants designing two on theme clothing looks, one "accessible" and one "runway." The winner of the show not only receives $1 million, but also a mentorship with Amazon Fashion, and the chance to create an exclusive line for Amazon and a hip store, rent free. The winner of each assignment, too, sees their "accessible" winning look produced and sold on Amazon's Making the Cut store immediately after the episode airs.
Graham, who quickly became a fan favorite, was among the more seasoned fashion designers on the show. Graham, a celebrated name in the industry, ducked out of the New York fashion scene in 2018, closing his Tribeca boutique. He established his boutique in 2009, the same year he was honored as a Council of Fashion Designers of America/Vogue Fashion Fund Finalist. Since moving to the Catskills, he's seen the move as both a "physical and conceptual reincarnation" of his brand, focusing on his engineered jacquards, knitwear, intricate detailing and his own signature prints.
SPOILER ALERT: Skip ahead if you have not watched "Making The Cut" season two and do not want to know who won.
His work quickly caught the eye of the judges, winning the first episode challenge with a khaki floral shirtdress "Good Morning America" host Robin Roberts wore on-air on Aug. 3.
Graham goes on to win several more challenges prior to episode 7, in which three remaining designers create concept stores that visually represent their brand.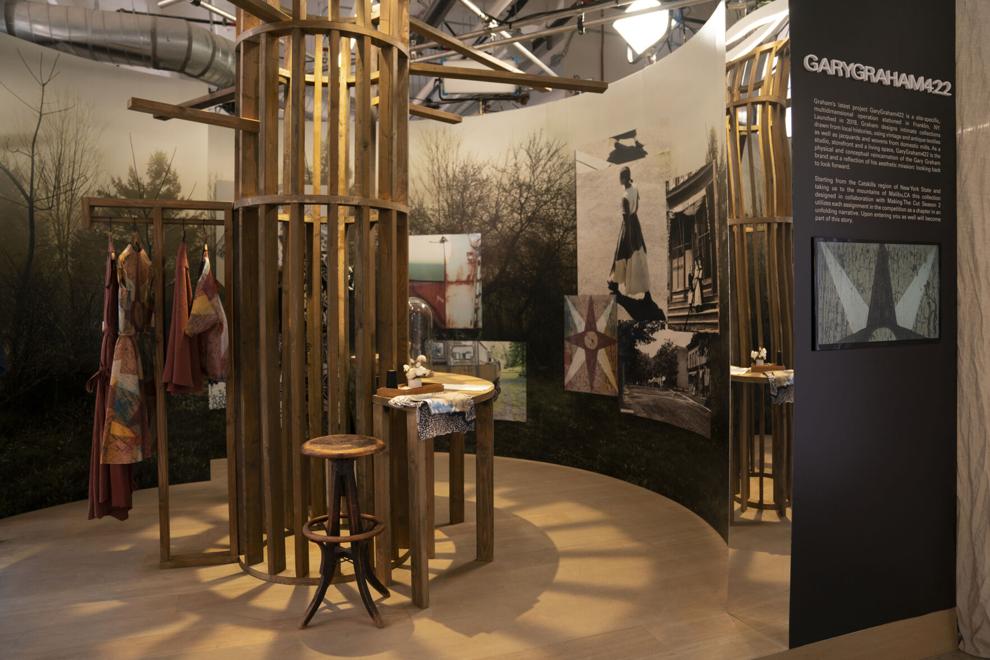 His store, more of a site specific art installation than store, underwhelms the judges despite its beauty. The store, which recreates Hancock Shaker Village's Round Stone Barn, focuses more on the overall brands aesthetics than the clothing, a point that almost costs him his shot at the finale. Luckily for Graham, the judges decide they want to see more of his work and advance him to the finale with fellow finalists Andrea Pitter and Andrea Salazar.
Ultimately, Pitter takes the top prize, but Graham and Salazar don't walk away empty handed. Both runners-up won contracts for lines currently being produced by Amazon fashion.
MAKING THE CUT Season 2 - Designer Gary Graham's Journey
Fashion designer Gary Graham, of Franklin, N.Y., currently has work on view at Hancock Shaker Village in Pittsfield. Graham was a contestant on season two of Amazon Prime's design competition, "Making The Cut," hosted by Heidi Klum and Tim Gunn. He was one of two runners-up.
END SPOILER
Graham, who co-hosted Hancock Shaker Village's annual gala fundraiser, recently took time from his busy schedule to answer a few of our questions.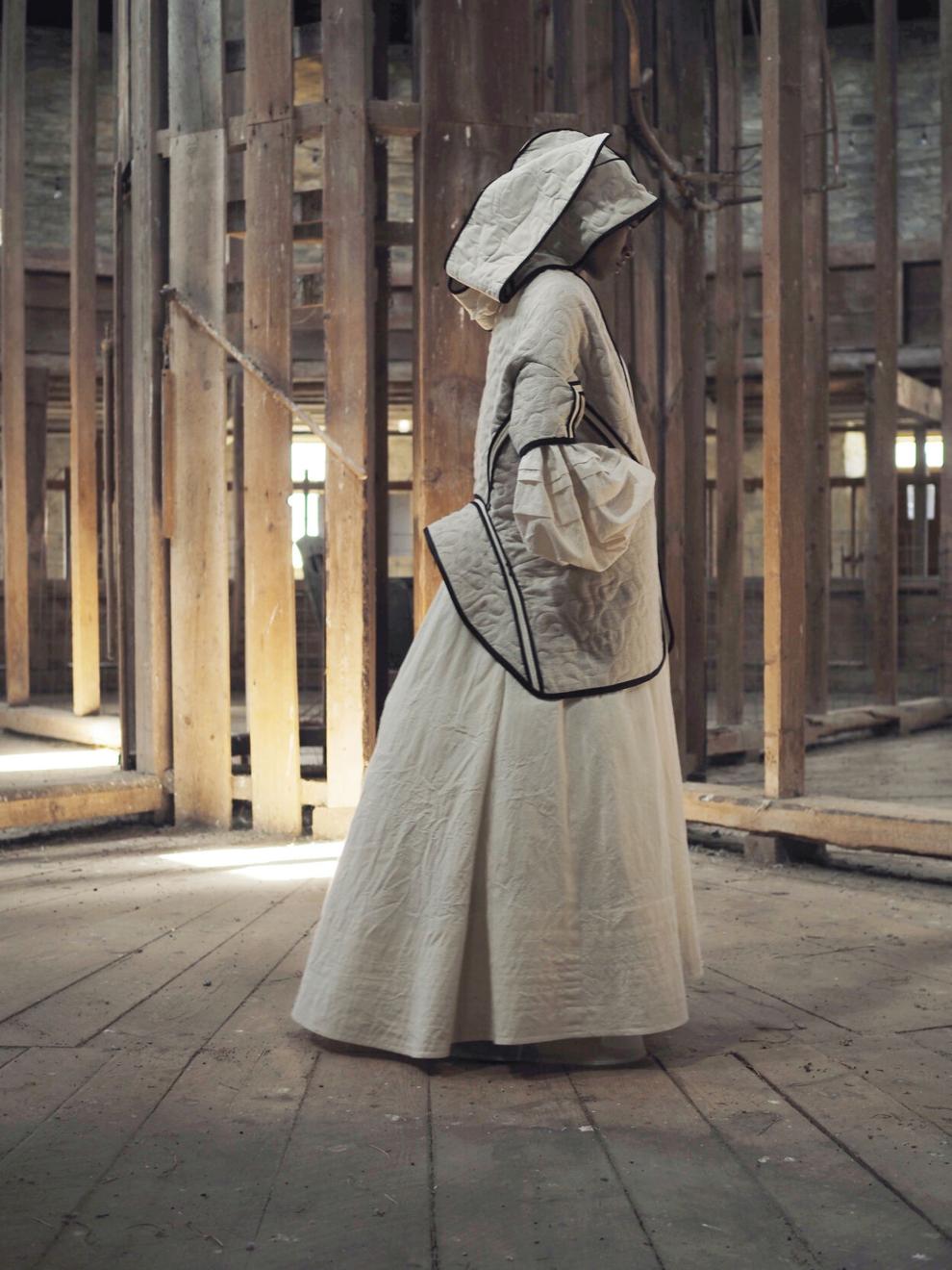 Q: When creating works, you create a narrative — a backstory. How does this help/influence your creative process?
A: In terms of research, the back story helps with what to define, where, what, when, etc. It might determine if something has pockets in a particular place but most importantly it carries this idea of creating a shoppable narrative and how the customer connects to the garment.
Is this the shirt they fell off a cliff wearing? Is this the dress they wore the first time they encountered the person they fell in love with?
Q: What draws you to work with historical materials and textile productions?
A: Well, I think there is an other worldliness to historical textiles simply because they were created in a different time using different techniques and machines.
Q: How did you come to work with Hancock Shaker Village?
A: I was first asked to come to Hancock because of the work I was creating and the business model I was using — which was similar to that of the Shakers in terms of making things and selling them directly to the community — my community being an online/digital one predominantly. Although, I do have a brick-and-mortar component.
Q: What about the Shaker cloak inspired you?
A: I thought it was similar to my cocoon coat in terms of it being a staple for the Shakers and them producing it in different fabric and colors much like my own cocoon coat; there is also the idea of protection and hiding.
Q: How did it feel to have the first winning look on "Making the Cut?"
A: I was surprised, actually, because I thought the print was so strange. The print really came about so quick and the decorative pattern decisions I had to make because of the time constraint were probably different from the ones I would have made if I had more time. When I saw Robin Roberts wearing it on Good Moring America it really came full circle because of the television show graphics, in combination with the print — which I now refer to Alien Fauna.
Q: How was the overall experience. I know you said it's really hard to be judged like that.
A: The overall experience was very layered, but predominantly a very good experience. I think it's a modern take on the "quest" because you really are faced with different challenges that force you to push yourself over many thresholds.