A colleague asked me not too long ago if I had seen enough theater this year to allow me to write a "best of …," piece; something few of us critics have been able to do, really, in these pandemic times.
Yes, obviously, I have seen enough productions in calendar year 2021; to the point that it almost felt as though the pre-pandemic "normalcy" we had come to know in terms of theatergoing had returned. It was good to be at work again, especially when it became safe enough for theaters to move from outdoor venues to indoors.
But for all the in-person productions theaters mounted this year, 2021 was as hard on our nonprofit culturals as it was on business in general.
Weather had a big hand in the hits theaters took at the box office. Many theaters produced their shows outdoors — in tents or under open skies — and were forced to either move indoors, if possible, or cancel performances altogether when the weather didn't cooperate. The weather-related loss of a significant number of preview performances of its outdoor production of a new musical, "Row," at the Clark Art Institute's reflecting pool, caused Williamstown Theatre Festival to request that critics not review the production, although, we were invited to see this stunning, remarkable show (whose issues over backstage working conditions for the production's crew, as reported in the Los Angeles Times, drew national attention).
That our theaters were able to produce anything at all was an act of bravery and courage, irrespective of the quality of the work.
Necessity indeed became the mother of invention. Some theaters turned outdoor parcels on their property into tented or open air performing spaces.
Shakespeare & Company, for example, opened its new outdoor New Spruce Theater this summer and, when it wasn't occupied with previously programmed productions, used the Tina Packer Playhouse when rain made use of the New Spruce and the Roman Garden Theatre, Shakespeare & Company's other outdoor space, unfeasible.
Unable to perform indoors in its home at Chester Town Hall and with no viable outdoor space available, Chester Theatre Company, for example, came to the Berkshires and presented the whole of its 2021 season under a tent at Hancock Shaker Village, navigating its performances between weddings and bad weather. But it did open this worthy company to new audiences, as did streaming, an option a number of our theaters used, developing special programs — readings; discussion series; productions created for Zoom. Barrington Stage Company has been streaming shows or cabaret concerts that had been filmed in performance. TheaterWorks in Hartford streamed an astonishing 12 productions in 12 months, half of them works-in-development and all of them filmed in live performance with no audience present.
It will be interesting to see how, and if — and it is a big if — theaters continue to use streaming and other visual content forms even as the numbers of live in-person performances increase. Thanks in no small measure to the new COVID variant, omicron, combined with the numbers of people resisting vaccination and/or masks, uncertainty about what lies ahead is rising. Still, theaters are in full planning mode for 2022.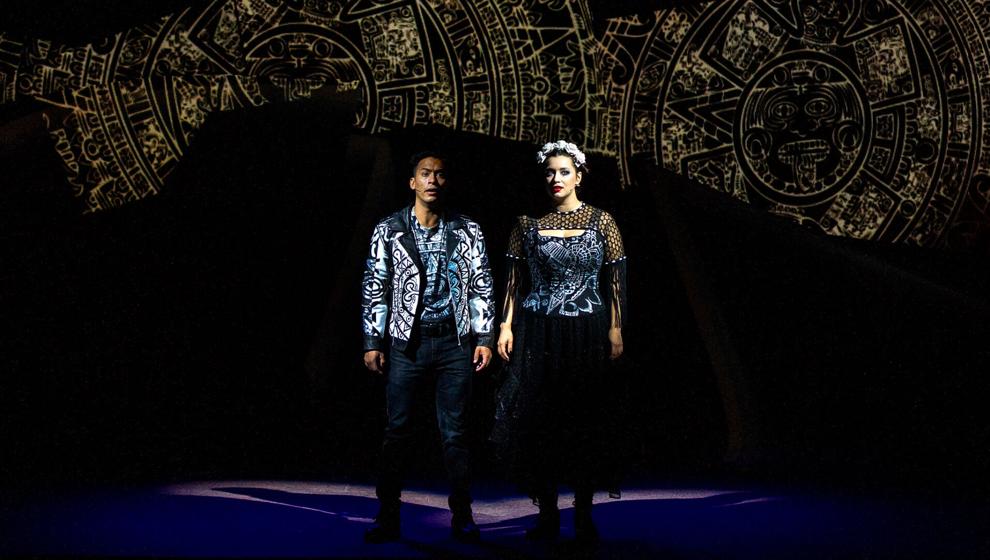 The new season will be Julianne Boyd's last as artistic director of Barrington Stage Company, which she founded in 1995. Boyd will be retiring in 2022 but not before she directs Stephen Sondheim's "A Little Night Music." The Barrington Stage Company season also includes the "Fats" Waller musical, "Ain't Misbehavin'," directed and choreographed by Jeffrey L. Page; Nilo Cruz' Pulitzer Prize-winning drama, "Anna in the Tropics," and the world premiere of "Andy Warhol in Iran" by Brent Askari.
Shakespeare & Company has announced three of its productions for 2022 — Shakespeare's "Much Ado About Nothing" and "Measure For Measure," and Denis O'Hare and Lisa Peterson's "An Iliad." And Williamstown Theatre Festival will offer a season put together by interim artistic director Jenny Gersten, who was brought in to replace Mandy Greenfield, who left the Festival at the end of the 2021 season.
Meanwhile, in the months between now and the start of the summer season, there is much planned at, among other theaters, Capital Repertory Theatre in Albany, N.Y.; Ghent Playhouse in Ghent, N.Y.; Proctors in Schenectady, N.Y.; and Hartford Stage and TheaterWorks in Hartford, Conn.
See you on the aisle!
The productions (in preferential order):
1. "Eleanor" (Barrington Stage Company)
Actor Harriet Harris, playwright Mark St. Germain, director Henry Stram and an inventive, creative design team combined their undeniable creativity and intellect to provide an insightful, wonderfully entertaining and unexpectedly theatrical evening that provided an up-close-and-personal examination of an influential historical figure, the times in which she lived, and the personal cost of being the largely private wife of a public figure, President Franklin D. Roosevelt, who loomed larger than life at a time when this nation, and the world at large, needed it most. This was theater storytelling at its very best.
2. "The World Goes Round" (Mac-Haydn Theatre)
Smooth; stylish; poised; confident; creative; rhythmic; smart; nuanced — those are the words that come to mind when I reflect back on this handsomely produced and oh, so wonderfully performed, directed and choreographed production of this revue built around the music of the Broadway songwriting duo, Fred Kander and John Ebb. I saw it twice!
3. "Ah, Wilderness!" (Hartford Stage)
We don't see this Eugene O'Neill play very often, at least not in a professional theater setting but director Melia Bensussen made a great case for this lighthearted, insightful piece. With live music and a beautifully tuned racially diverse acting ensemble, Bensussen made O'Neill's 1933 comedy about a middle class family in a "large small town in Connecticut," circa 1906, feel fresh, alive, vibrant and oh, so current.
4. "Chester Bailey" (Barrington Stage Company)
With a compelling performance by Ephraim Birney in the title role, his real-life father Reed Birney in a generally effective co-starring performance, and a stunning production design by Beowulf Boritt (set), Peter Kaczorowski (lighting), and Brendan Aanes (sound), director Ron Lagomarsino delivered a knowingly crafted, richly theatrical production of Joseph Dougherty's nuanced two-character play that speaks in decidedly non-mawkish ways to the remarkable healing capacities of soul, spirit and mind under extraordinary circumstances.
5. "hang" (Shakespeare & Company)
On the heels of his searing pre-pandemic production of "Topdog/Underdog" at Shakespeare & Company in 2019, director Regge Life returned to Shakespeare & Company's Tina Packer Playhouse this year with an equally unsettling — albeit stylistically opposite — production of debbie tucker green's challenging "hang" in which a woman is given the choice of meting out the manner of executing the sentence for a man who has committed an unspeakable act of violence against the woman and her family. The play demands an enormous amount from audiences; even more from its cast of three and its director, all of whom were in top form in a production of a play whose tightly coiled emotional underpinning requires restraint of an almost unbearable kind. Life and his cast delivered.
6. "A Crossing: A Dance Musical" (Barrington Stage Company)
I can't help but admire the raw ambition and bold thinking behind this dance musical whose subject is nothing less than the courage, despite incredible hardship, of the men, women and children who find themselves between a rock and a hard place as they risk everything to walk hundreds of miles from their native South or Central America homes, through Mexico, to cross the border into the United States and start fresh. Drawing creatively on Mexican mythology and ritual, "A Crossing" tells its story entirely in song and dance. The show rides on the emotional impact of the issue it embraces, which is depicted more in aggregate than in the individual, despite the fact that there are four, albeit underdeveloped and underutilized, named characters at the center. Still, this was an intriguing, often impressive, exercise in theatrical form and function.
7. "Shakespeare's Will" (Oldcastle Theatre Company)
This ingeniously titled one-character play by Vern Thiessen featured Katrina Ferguson in an exquisite portrayal of William Shakespeare's widow, Anne Hathaway, reflecting, in the hours following his funeral, on her life; a life she forged, at great cost and sacrifice, as the wife of a commuter husband who was busy making his own life and career in London. Beautifully directed by Nathan Stith and performed by Ferguson with affecting grace, wit, humor, sensuality, anger, and a poignant recognition, without self-pity, of loss.
8. "The Irish … and How They Got That Way" (Capital Repertory Theatre)
Bolstered by a healthy sampling of Irish popular and folk tunes, Frank McCourt's warts-and-all account of the mid-19th century Great Irish Immigration to the United States — its historical roots and how the Irish integrated themselves into American culture — was given full out, robust treatment by a hugely talented company of actor-singer-musicians. For roughly two hours, every member of the audience at Capital Repertory Theatre's new home on North Pearl Street in Albany, N.Y., was, indeed, Irish.
9. "The Turn of the Screw" (Oldcastle Theatre Company)
Playwright Jeffrey Hatcher takes every theatrical advantage in his adroit, imaginative stage adaptation of Henry James' compelling ghost story about an inexperienced governess and the fight for possession of her two wards against two formidable, dangerous spectral forces. Director Jillian Armenante; her cast, Rebecca Mozo and Oliver Wadsworth; set designer Ken Mooney; and composer Corey Wheat rose to Hatcher's occasion with this atmospheric, satisfyingly imaginative production.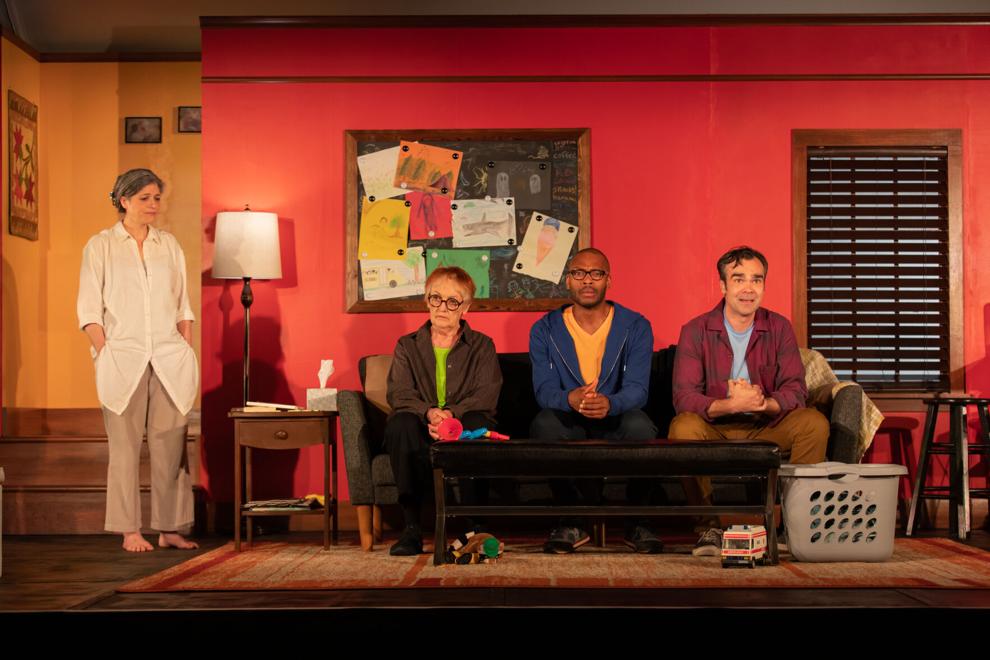 10. "Tiny Beautiful Things" (Chester Theatre Company)
Tara Franklin and a versatile, engaging ensemble — James Barry, Candace Barrett Birk and Taavon Gamble — were perfectly at home, and then some, in this tiny beautiful gem of a production of Nia Vardalos' stage adaptation of Cheryl Strayed's book based on her experiences as an online advice columnist using her own personal life experience as her source.
Best new work for the stage: "Eleanor" (Barrington Stage Company)
In what amounts to his best writing for the stage since "Freud's Last Session," playwright Mark St. Germain packs a wealth of information into this one-character narrative and turns what might have been yet another "advertisements for myself" narrative by a well-known dead historical figure into a witty, poignant, shrewdly observed, highly theatrical personal memoir that provides insight not only into a critical span of 20th century American history, but also a presidency and, even more, a woman who became one of the most influential, respected and inspiring figures on the world stage
Waiting in the wings: "My Witch" (Hubbard Hall); "She Loves Me" (Mac-Haydn Theatre).