PITTSFIELD — In more ways than one, theater artist Jeff McCarthy is a painter. For some time, painting has been an avocation for the actor-singer. It's now turned serious. A solo exhibition of McCarthy's paintings — his first — opens Sept. 9 in Houston, where it is scheduled to run through mid-October.
Saturday evening, McCarthy will be showing images in another solo exhibition, this one in song, in "I Promise You a Happy Ending," a cabaret-style show at Barrington Stage Company's Production Center Tent on Laurel Street.
Berkshirites know McCarthy from his leading-role appearances in BSC's productions of "Sweeney Todd," "Mack and Mabel," "Man of LaMancha," "Kunstler," "All My Sons," "Southern Comfort," "Follies," "Broadway Bounty Hunter." "I Promise You a Happy Ending" is McCarthy's first BSC appearance in a solo special event.
It's something he and BSC founding artistic director Julianne Boyd have been discussing for some time.
"Julie didn't have anything for me in the company's season," McCarthy said, "so we thought this would be a good way for me to be part of this season coming out of the pandemic."
They've come up with this "highly romantic cabaret evening," McCarthy said by phone, in which he will sing mostly love songs interspersed with a little show business storytelling. The musical arrangements are by BSC veteran music director Darren Cohen.
"I Promise You a Happy Ending" comprises favorite songs McCarthy's sung over his lengthy, successful career in theater; songs about love gained; love lost — something McCarthy knows a great deal about. He's been divorced 20 years and involved in two long-standing relationships in the years since.
"I am absolutely talking to a therapist about this," he said, laughing.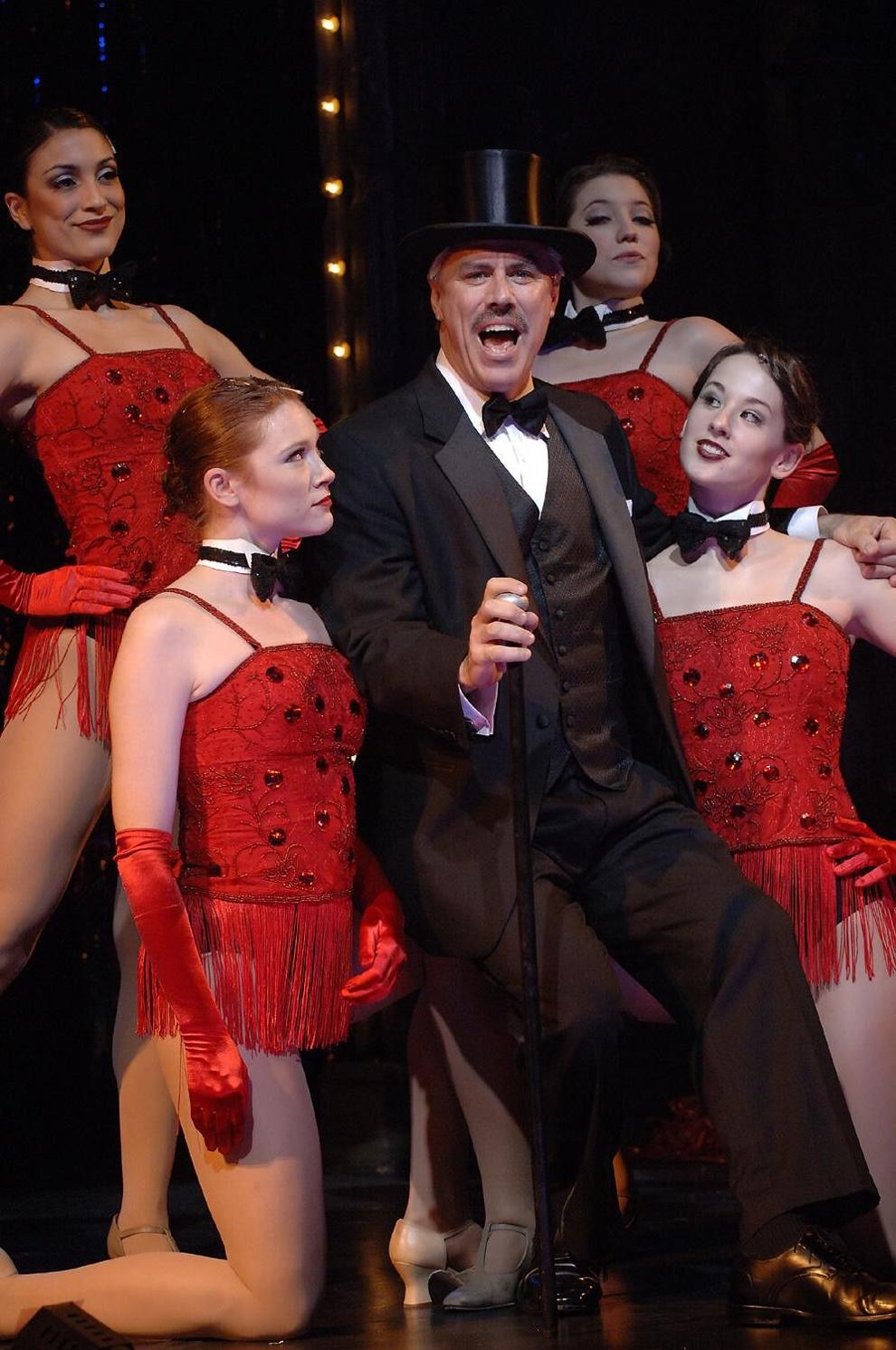 McCarthy may well be on a self-described learning curve when it comes to painting but he certainly is on secure footing when it comes to singing and acting. His Broadway credits include "Chicago," "Beauty and the Beast," and "Urinetown." He's done "Les Miserables," "City of Angels" and "A Little Night Music" in Los Angeles. He has performed Off-Broadway and at regional theaters and opera houses across the country. He is just about equally at home in plays as he is in musicals. That's some resume for someone who says he had little self-esteem when he was a child growing up in Santa Maria, Calif., "amid the broccoli," he said, "and only three blocks from the biggest summer theater festival in California (Solvang Festival Theatre)."
He studied at American Conservatory Theatre in San Francisco and eventually made his way to New York. He's been on an upward trajectory since.
"I've worked and succeeded in film and TV and theater," the 67-year-old actor-singer said, noting, with a touch of pride, the fact that he's starred in nine Broadway shows.
"My work as an actor and singer has been my identity," he said.
"I Promise You a Happy Ending" puts that identity in direct contact with his audience. "Acting," he said, "is what you do with other characters in a play; performing is what you do with audiences.
"This show is just me and the audience. I think the evening will be a good time for everyone; a fun … generally upbeat evening."