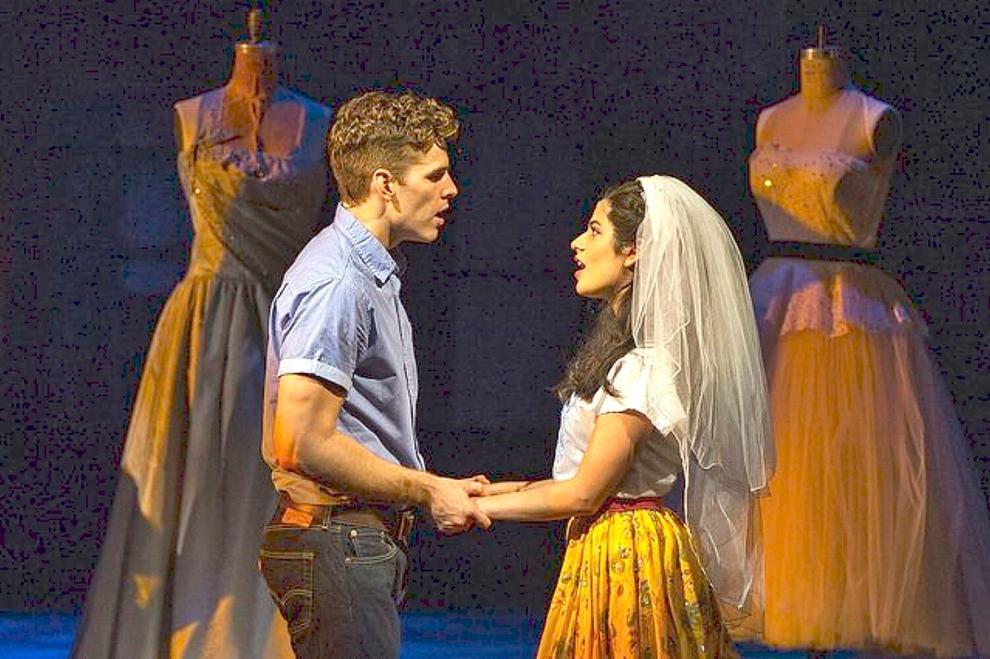 PITTSFIELD — Julianne Boyd, the co-founder and artistic director of Barrington Stage Company, has announced that she intends to retire next fall, at the end of the performing arts company's 2022 season.
"It just seemed to me to be the right time," said Boyd, 76, who co-founded the company in Sheffield in 1995, then moved it to Pittsfield 10 years later. "You know when it's the right time."
Her announcement Wednesday comes on the heels of the departure of Mandy Greenfield, who resigned in late October as executive director of the Williamstown Theatre Festival.
Boyd said she had thought about retiring before the COVID-19 pandemic struck the Berkshires last year, but never had set a date. But, after the pandemic wiped out most of the 2020 season, she felt that it was important to keep live theater going in the Berkshires this year.
"Because I was so determined to do theater, it wasn't as difficult as I thought it would be," she said. "But, after working 14- to 16-hour days to get everything done, it just seemed to me to be the right time."
"We had a great season," Boyd said. "I think it's always good to leave on a high note. I'm also 76 going on 77 (her birthday is next month), so, one of the main reasons is my age. ... I wanted the theater to be in great shape to attract a good artistic director."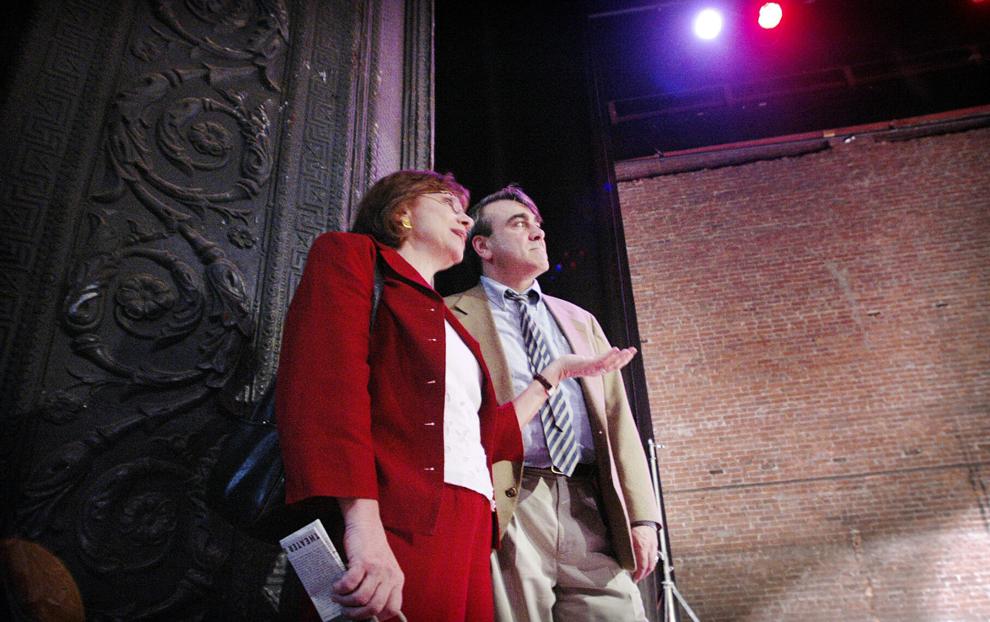 Boyd, who intends to remain a Pittsfield resident, will stay on through the 2022 season to assist in the transition to her successor, although she won't be involved primarily during the onset of the search process. Barrington Stage already has hired a well-known search firm, Albert Hall & Associates, which has placed executives in nonprofit theaters and related industries all over the country.
"They're really considered to be the best in the theater business," said Barrington Stage board President Marita Glodt, of Albert Hall & Associates, whose clients include Carnegie Hall, Disney Theatrical Group and the Kennedy Center for the Performing Arts, as well as Shakespeare & Company in Lenox and the Williamstown Theatre Festival. "We're just beginning the process."
By telephone from her home in Houston, Glodt said the company will conduct a nationwide search for Boyd's successor and would like to have someone on board by June or July, "so they can spend a little time with Julie before she leaves."
"We are looking for an inspired leader," she said. "Someone who can bring the kind of artistic momentum that Julie had and that is committed to the community."
Since coming to Pittsfield in 2005, Barrington Stage has become an integral part of the city's downtown revitalization efforts. Boyd brought the Playwright Mentoring Project, which benefits underserved youths, from Sheffield to Pittsfield, and helped city officials form the 10x10 Upstreet Arts Festival.
Barrington Stage currently occupies five buildings within the city limits. Glodt said it is looking for someone who can continue the community-building piece that Boyd started.
"That is one of the things that Julie has done so well," Glodt said. "We want someone to bring that love to Pittsfield as well as artistic integrity. It's a new world out there, and the management demands of an artistic director are different today."
After hearing the news Wednesday. Kate Maguire, the CEO and artistic director of Berkshire Theatre Group, sent Boyd a text wishing her the best.
"I think that Julie cares in an extraordinary way for the organization," she said. "She's the founder, and I trust that her instincts are right and that it's time for the organization to move on to the next artistic director.
"She's been a trailblazer in the theater community at large," Maguire said. "She's certainly made an impact on the city of Pittsfield. Her energy was inspiring to me. I think we kept each other going last year."
Barrington Stage also has become known for producing work that tackled sensitive social issues in a dignified and thoughtful way — productions that caught the attention of the Berkshire Theatre Critics Association. That group will be presenting Boyd and Maguire with its annual Larry Murray Award for service to the community through theater on Nov. 15, at its annual award ceremony.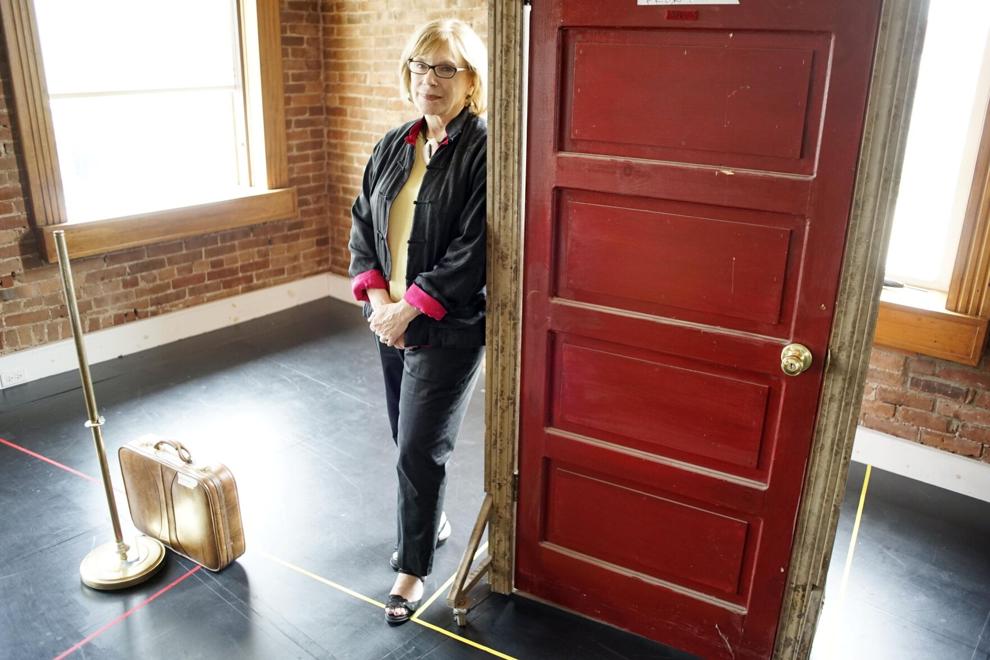 Association President Peter Bergman said this year's award winners were selected some time ago.
"The members of the Berkshire Theatre Critics Association are sorry to see her go," Bergman said. "She's done such incredible work. The plays that she's brought to the stage have addressed so many issues and left people thinking, and that's one of the most important things that theater can do. I think it was Julie's intention to not avoid anything."
Barrington Stage spent its first 10 years performing at the Thomas A. Consolati Performing Arts Center at Mount Everett Regional School in Sheffield before moving to Pittsfield in July 2005, after purchasing the former Berkshire Music Hall on Union Street, which now houses the Boyd/Quinson Mainstage space.
The theater, built in 1912 for use as a vaudeville house, was in such poor shape that city officials prevented Barrington Stage from holding performances there until summer 2006, because of safety concerns.
The City Council approved a $500,000 allocation from the then-GE Economic Development Fund to Barrington Stage Company to help the performing arts company relocate about 30 miles north.
"I'm probably most proud of our move to Pittsfield, and the fact that we were able to do it," Boyd said.
She is looking forward to traveling with her husband, and enjoying time with her three children and seven grandchildren.
"I want to spend more time with them," she said.