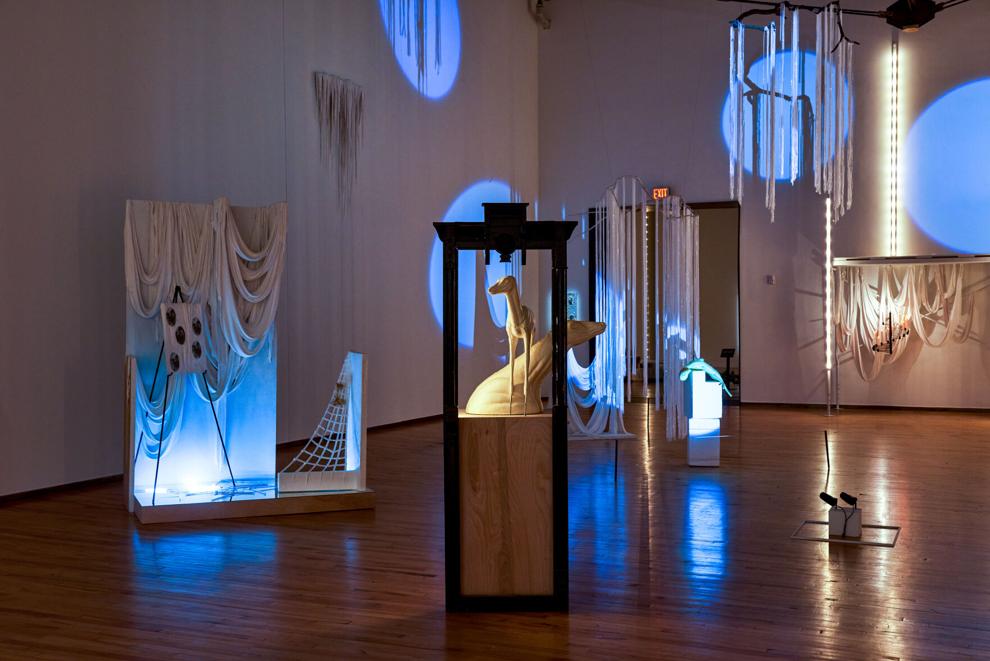 NORTH ADAMS — In the 1830s, Thomas Cole began painting the Catskill Mountains as a way to preserve the beauty of a land he was sure would disappear, never to be seen again.
Cole had seen it happen before, in England, where the Industrial Revolution had swallowed the countryside with factories and pollution. His family, decorative artists, had fled to America to start over in 1818. But the machines and factories soon followed, even as he found his way into New York's Hudson Valley. His journals reflect his anger at the development along Catskill Creek — ice houses, gristmills, railroads, hotels, tanneries and quarries. He painted the land, as a way to preserve for future generations what he saw as potentially disappearing forever.
"I cannot but express my sorrow that the beauty of such landscapes are quickly passing away — the ravages of the axe are daily increasing — the most noble scenes made desolate, and oftentimes with a wantonness and barbarism scarcely credible in a civilized nation," Cole wrote in his 1841 essay, "American Scenery."
His greatest fears would not come to pass, fully, as the Catskill and Adirondack mountains are now federally protected lands and have recovered, although scarred in places, from past development. Could he see it today, this early environmentalist would surely be pleased with the lands current state, until learning of the greater crisis at hand, our ongoing battle with climate change.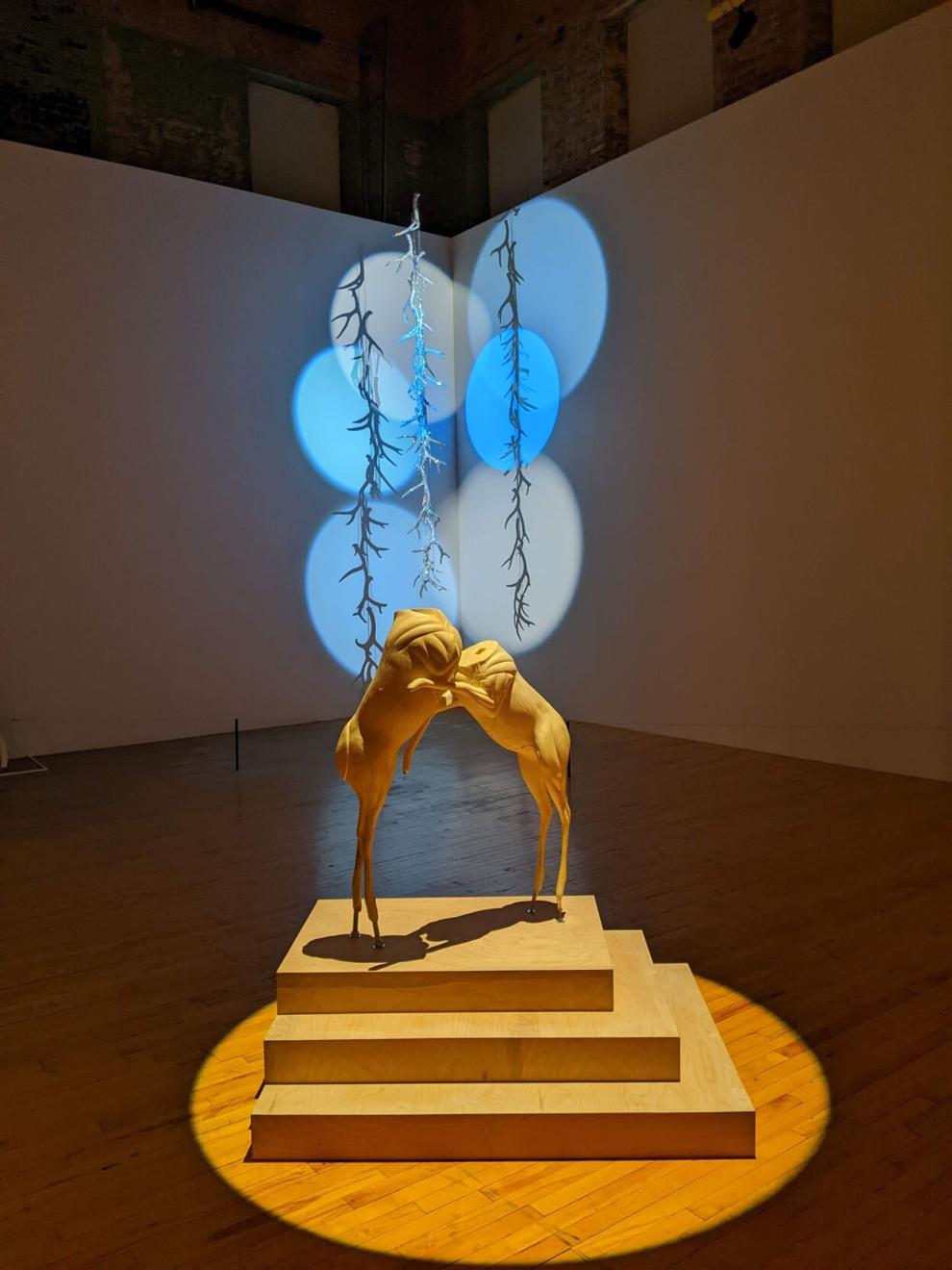 Artist Marc Swanson, who lives in Catskill, N.Y., on land that Cole once favored as a prime spot for painting, sees the land as a two-fold memorial — a memorial to what the Industrial Revolution destroyed and a future monument to land ravaged by climate change, writes curator Denise Markonish in an essay accompanying his two-part exhibit, "A Memorial to Ice at the Dead Deer Disco," now on view at the Massachusetts Museum of Contemporary Art. Its second part, at the Thomas Cole National Historic Site in Catskill, N.Y., opens July 13.
"The two spaces I have felt the most comfortable and spiritually connected are the nightclubs of my youth in the woods today," Swanson says of his inspiration for the show. Yet, both these place are sites threatened by crises, AIDS and climate change.
"We're sort of obsessed with this weird knowledge that we know that we'll be nostalgic for 'now.' I think we always know we'll be nostalgic for the past, but we know if things don't radically change now [in regards to climate change], we know we'll be nostalgic for this time, because things [we have now] can't exist [in the future]," he said during a virtual conversation with Markonish hosted by the Thomas Colen National Historic Site at the end of January.
The knowledge that our civilization, worldwide has chosen to adapt to the current climate crisis, rather than a path of correction, Swanson said, poses questions similar to those that arose during the early days of the AIDS crisis.
How do we live in this acceptance, that it's here, and not live with the doom of the future? As with the AIDS crisis, I had no idea what was going to happen but I had to live," he said. "How do you deal with it? You live with it."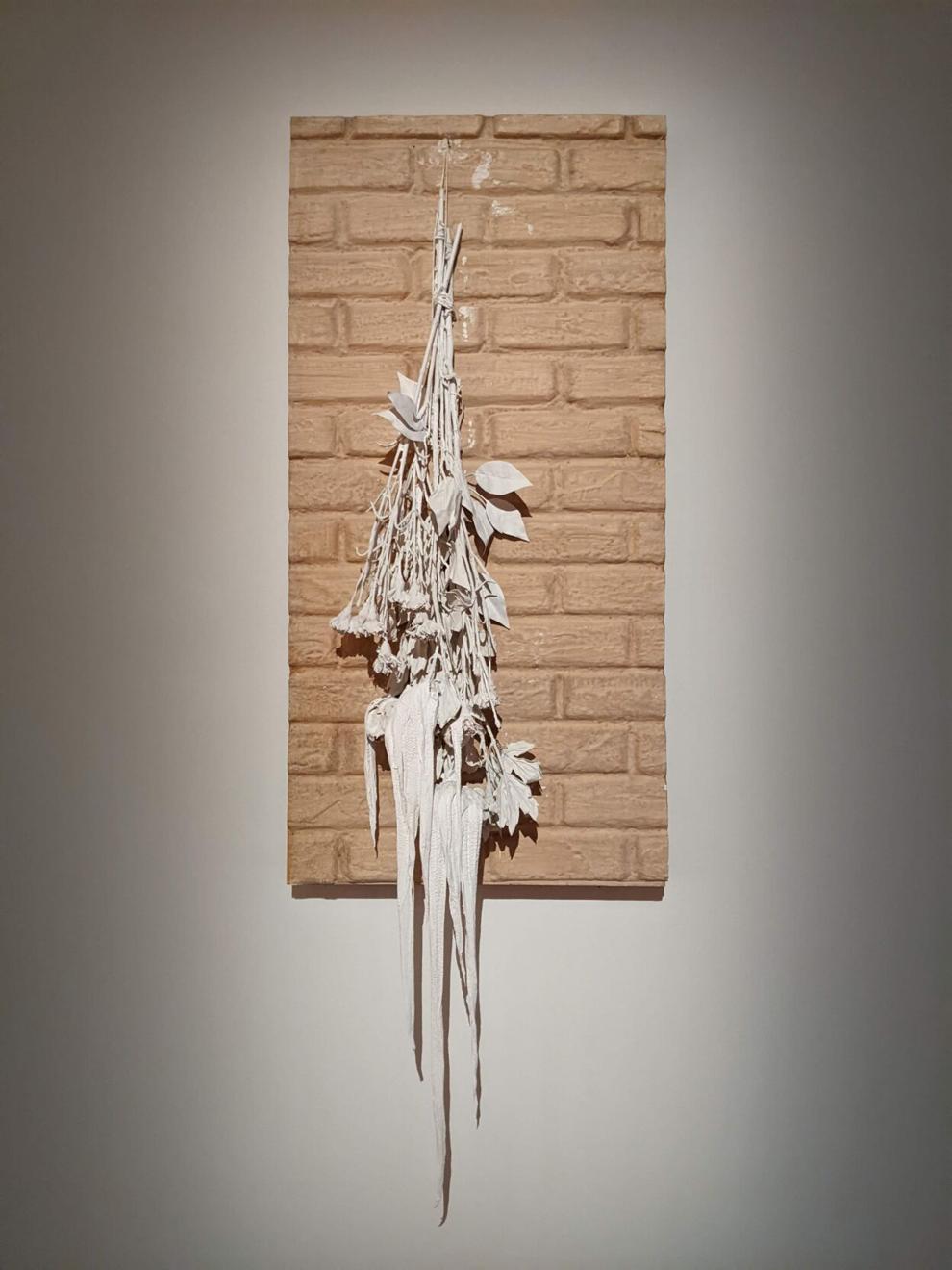 Throughout the show, the influences and inspirations of the past and present — the nightclubs of his youth, the woods of today, the works of Thomas Cole, the impact of climate change, the similarities of the initial non-responses of the White House to AIDS and COVID-19 — are ever present, as they mix and mingle throughout "A Memorial to Ice at the Dead Deer Disco."
"I was a commercial sculptor for a long time and I can sculpt very realistically, but I've been using a lot of found materials — and it has to do with things like coffee tables and furniture and cast off light fixtures that I've found. I'm not upcycling but there is a residue in the work. I also work a lot with plaster bandage, plaster and these water-based, plaster-based resins and things. There's a lot of branches and a lot of taxidermy forms. It's an odd combination of things. Plaster bandage is a large part of this show," Swanson said of the works during the Jan. 30 conversation.
"From early on in the concept of this show, in my mind, it has been a combination of memorial, cemetery, museum diorama and Cabela's store. It's one-part museum diorama, one-part memorial/cemetery, one-part Busby Berkeley Ziegfeld Follies and one-part disco."
In Mass MoCA's second floor galleries, Swanson has created a futuristic frozen landscape of catastrophic beauty. Curtains, white and stiff are motionless are reminiscent of icicles, of the 30-foot high icicles at Kaaterskill Falls, that Cole described as "giant towers of ice that are as silent as death." There are collections of photos, of those lost to AIDS, clustered in memorials among the frozen spaces — each its own diorama filled with broken mirrors, chains, taxidermy mannequins of cats, snakes and deer and plaster bandages. A stage floats above the memorials, candles lighting the way to a performance space, where a future collaboration with choreographer/dance Jack Ferver will take place.
Move in deeper, to a second gallery, where deer — stark white taxidermy models, some with rhinestone antlers — are frozen in moments of celebration and repose under nightclub-like lighting. Here, Swanson places a large sculpture, inspired by Michelangelo's Pietà — a deer, in place of Christ and an unseen force draped in plaster bandages in place of his mother Mary — a melancholy reminder of loss and survivors guilt.
It's also a reminder for Swanson, of the need to find a way to live in this unique space we inhabit — a place that is not the present, that is not the past and is not the future, but one where we are aware of all three times at once.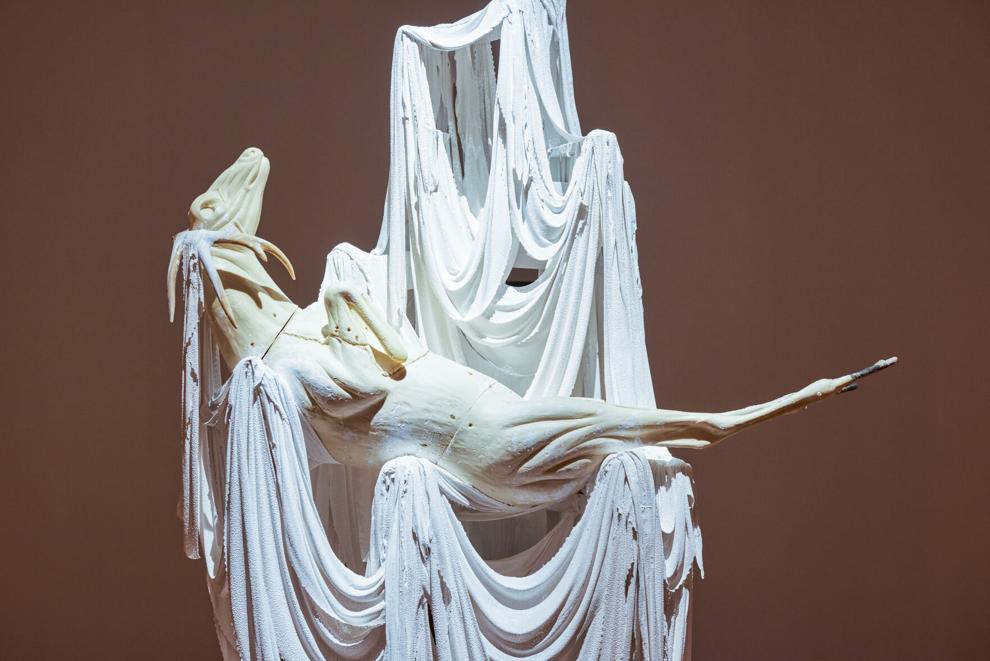 "There's this special thing that happens in a place like Rome, where the past is so present. And I think that's why Romans enjoy their lives so much, because you are constantly reminded that this city has existed for thousands of years. And that you, if you're lucky, have 100 [years] at best to enjoy it ... I think we have to stay in this moment, to deal with all this [going on in the world]. But at the same time, we keep being propelled into this ruin of the future where we can't even think."