CAMBRIDGE, N.Y. — Were it not for a critic, "My Witch: The Margaret Hamilton Stories," a solo play about the actress best known as "The Wizard of Oz'" Wicked Witch of the West, might never have happened. So says actor Jean Tafler who will be playing the iconic character actor this weekend and next at Hubbard Hall Center for the Arts and Education on East Main Street.
In a review of Tafler's performance as a female Scrooge in a production of "A Christmas Carol," a critic compared Tafler to Hamilton's iconic witch. Tafler wasn't happy with the comparison but her playwright-actor husband, John Ahlin, saw the reference differently. The notion stuck in his head. Finally, a few years later, Ahlin went to his wife and said "I'm going to write a play for you about Margaret Hamilton."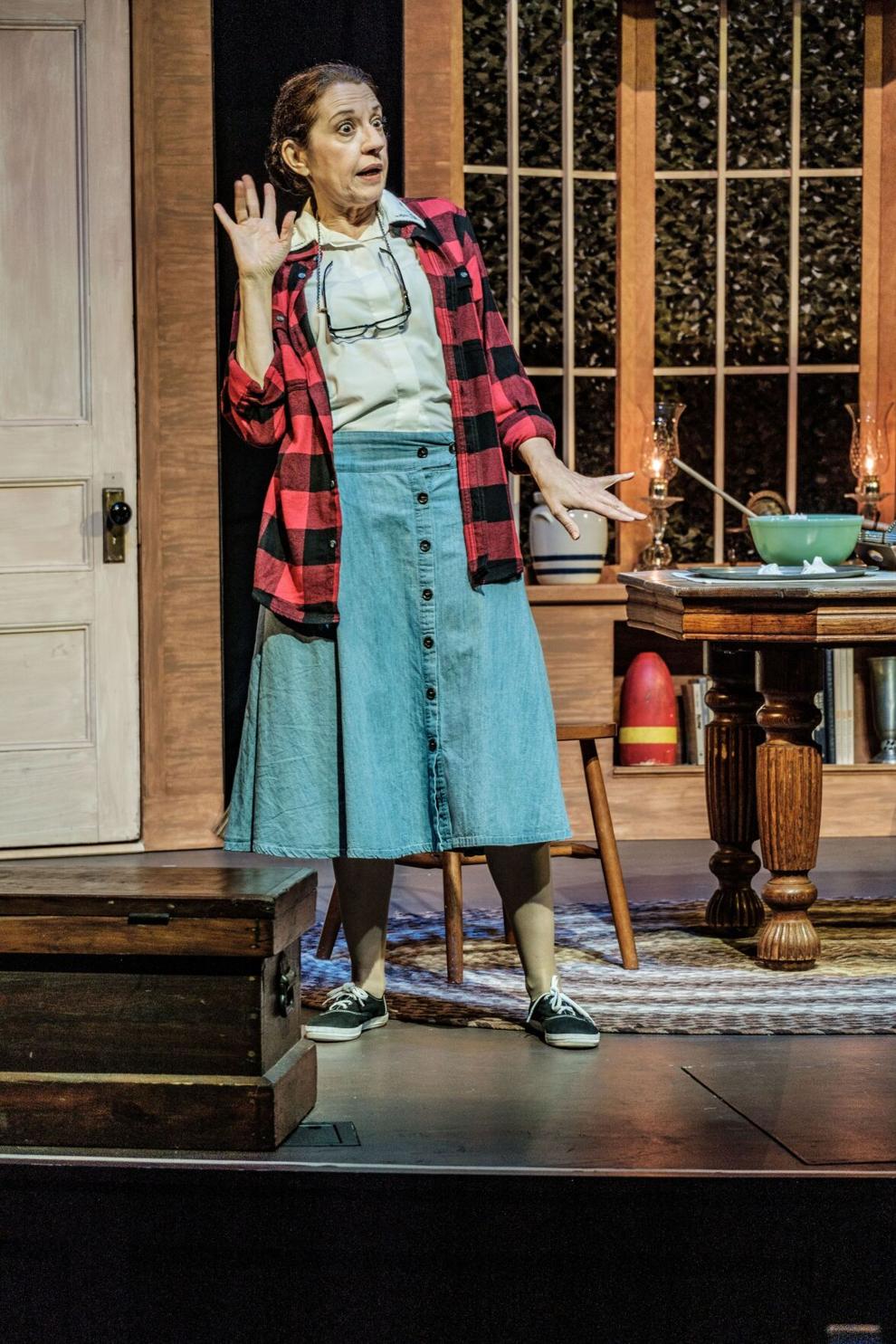 They showed an early draft to Hamilton's son, Hamilton Meserve, for his approval.
With Will Pomerantz directing, "My Witch" had a five-performance developmental presentation in July 2019 at Bay Street Theater in Sag Harbor, N.Y.
"It became a secret hit," Ahlin said. "Audiences grew with each performance. We learned a lot."
The play has undergone significant revisions since Bay Street Theater. It is deeper, more nuanced, Ahlin and Tafler agreed.
The two-weekend engagement at Hubbard Hall, which begins Friday, is the second stop in a three-part rolling world premiere that began Oct. 29-31 by Portland, Maine-based Snowlion Repertory Company at Meetinghouse Arts in Freeport, Maine. Snowlion's artistic director, Al D'Andrea, is now directing "My Witch."
Ahlin and Tafler are hopeful they can arrange more bookings at theaters like these.
"These small theaters are waking up," Tafler said, referring to the effects of the pandemic. "This play is also a love letter to theater."
After Hubbard Hall, the show, which is being produced by Ahlin's New York-based Fat Knight Theatre, goes to Bridge Street Theater in Catskill, N.Y., where it performs Thursdays through Sundays, Dec. 3-12.
Hamilton started out as a kindergarten teacher in her native Cleveland. Over more than 60 years, she appeared in dozens of films and had an active stage career that included Broadway, regional theaters and national tours. She appeared on more than one occasion at Berkshire Playhouse (Berkshire Theatre Festival) in Stockbridge, Mass., beginning in 1960 with "The Happiest Days of Your Life." Her substantial television credits include recurring roles in "Ethel and Albert (or "The Couple Next Door), written by Berkshire resident and friend, the late Peg Lynch, "The Addams Family," "The Patty Duke Show," "The Night Strangler." She was perhaps most familiar to television viewers as the welcoming New England storekeeper Cora in a long-running series of Maxwell House Coffee commercials.
She continued acting until two years before her death in 1985 in Salisbury, Conn. of a heart attack. She was 83. Her ashes were scattered over a site in nearby Amenia, N.Y.
She left a son and three grandchildren. She was married only once — to Paul Meserve. They divorced in 1938 after seven years of marriage.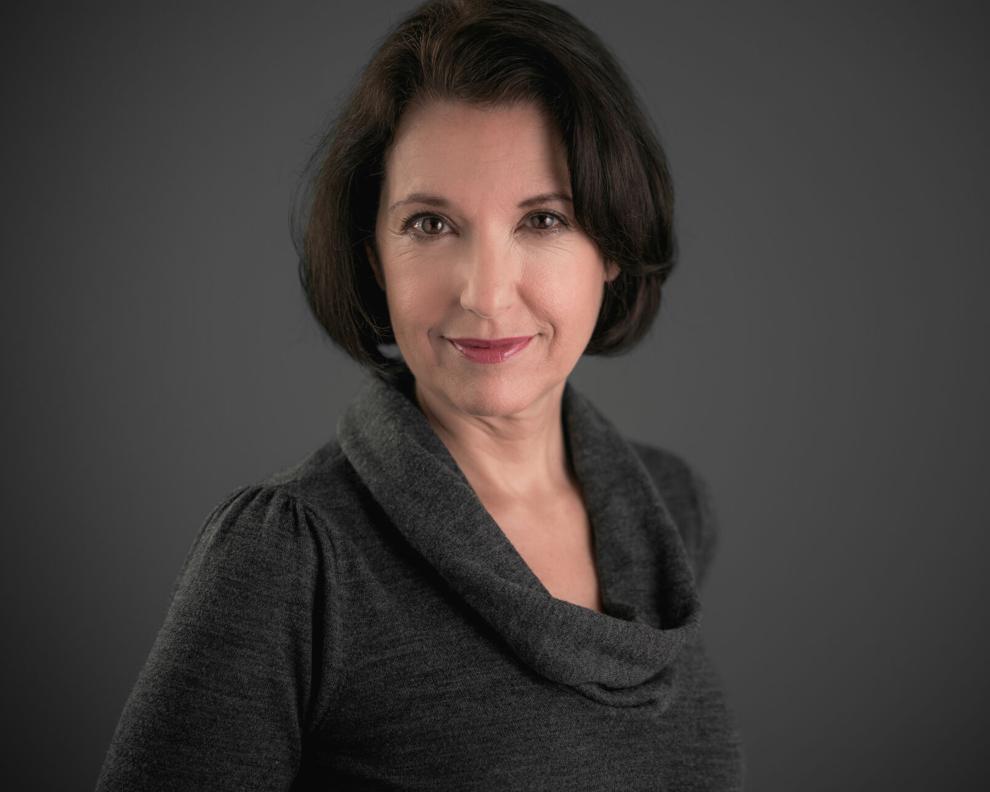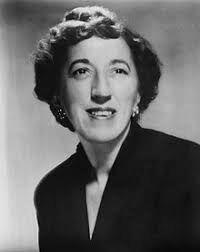 Offstage and offscreen, Hamilton had a reputation for being a gentle, giving soul. "She was like an angel to actors," Tafler said in a joint phone interview with her husband from Freeport, just before the start of performances. "She made a home for actors in her Gramercy Park apartment [in New York City]. And she was a single mother while pursuing an acting career; a battle that is still going on … ."
Tafler described Hamilton as "a deeply passionate woman, something we never saw in her screen roles. She was a character actress, not a romantic lead. She was passionate about her (child and grandchildren) and her acting."
While much is known about Hamilton's professional life, information on her personal life is scant, Ahlin said. The research has included interviews with people who knew her; had worked with her. Ahlin and Tafler also came across a recording of a 20-minute radio interview she did dating to the 1960s.
"The research has been joyous," Tafler said.
Tafler has never done a solo play before. The big unknown for her at the time of this interview was how to handle direct address to an audience.
"Sometimes I'm recreating moments in her life; sometimes I'm just telling a story," Tafler said. "In rehearsal, the audience factor is missing."
For Tafler, "My Witch: The Margaret Hamilton Stories" is not only an up-close-and-personal look at a woman who is best known to moviegoers for green make-up, a cone-shaped hat and a crackling voice warning Dorothy "I'll get you my pretty and your little dog too," not to mention those ruby slippers — "I want those most of all."
"This is part of America's mythology," Tafler said.
"You can't go 48 hours without making some kind of reference," Ahlin said.
But at the same time, Tafler and Ahlin see "My Witch" talks about the tendency to judge people by their appearance; "the ways we present to people," Tafler said. "The question is who is the person inside?"