NORTH ADAMS — Otha Day was self-employed, making his living as a musician teaching and playing classical piano when he had a stroke in 2003.
Unable to make money, he had to make a career shift.
"I couldn't lift a bowl of cereal," he said during a recent interview.
He transitioned to drumming, which was easier for him and turned out to be therapeutic. His artistic change was helped by the Massachusetts Museum of Contemporary Arts' Assets for Artists grant program. He received a $1,500 grant in 2008, the program's inaugural year, and used it to attend a week-long training on the drum circle in Hawaii with a renowned drummer.
He also got support in starting a business, like support on filing taxes and crafting a business plan. "I felt supported and nurtured and cared for in a way I thought wasn't possible," he said.
Now, Day, who lives in Housatonic, a village of Great Barrington, facilitates drum circles incorporating discussion about race and racism, and he does events for schools, libraries, colleges and corporations. He works locally and has also facilitated circles in around the country and world.
"The ripple effects on my career and my life, in general, have been profound and long-lasting," Day said of the grant program.
Over the past 15 years, hundreds of artists like Day have gotten grants through Mass MoCA's Assets for Artists, a program that provides artists with professional development tools and financial resources, in the form of capacity-building grants. The grants provide $1,000 to $3,000 in unrestricted funds, free professional development services, free one-on-one coaching, goal-setting tools and a cohort of peers to share the journey. In the past, the program has had cohorts open to artists in Massachusetts, the Connecticut River Valley, Cape Cod, Boston, Rhode Island, Holyoke and North Adams.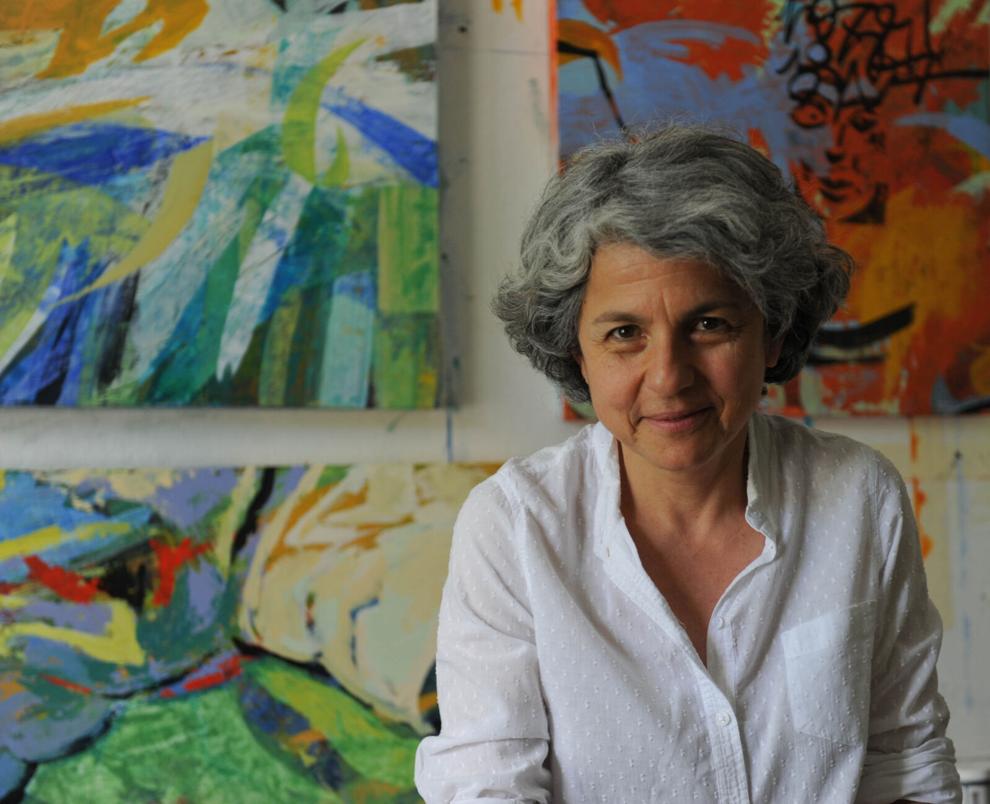 For the first time in its history, Assets for Artists has a capacity-building grant cohort exclusively for Pittsfield artists, thanks to a partnership with the city of Pittsfield, which has put put $100,000 of its $40.6 million of American Rescue Plan Act funds into the program.
The $2,000 capacity-building grant is open to artists who live or work in Pittsfield, and will be given to 10 artists this year and 10 artists next year.
During the pandemic, artists struggled without in-person shows and exhibitions. "We were pleased to be able to not only follow-up on our longstanding interest in the (Assets for Artists) program but to also help a segment of the Pittsfield population that can tend to get overlooked — those who are self employed," said Deanna Ruffer, the city's ARPA special project co-manager. "Also to be able to invest the funds in a manner to strengthen our creative economy," she added.
The online application is open through March 22. A group of community advisors will help select the cohort, said Molly Rideout, assistant director of Assets For Artists.
The unrestricted funding can be used on anything the artist chooses.
"Because it's an investment in their creative practice, only they can determine what they need," Rideout said.
In the arts world, a lot of funding is project-based, she said, and the program takes a different approach. "It's really important to us to be investing in the whole artist and not just a single project."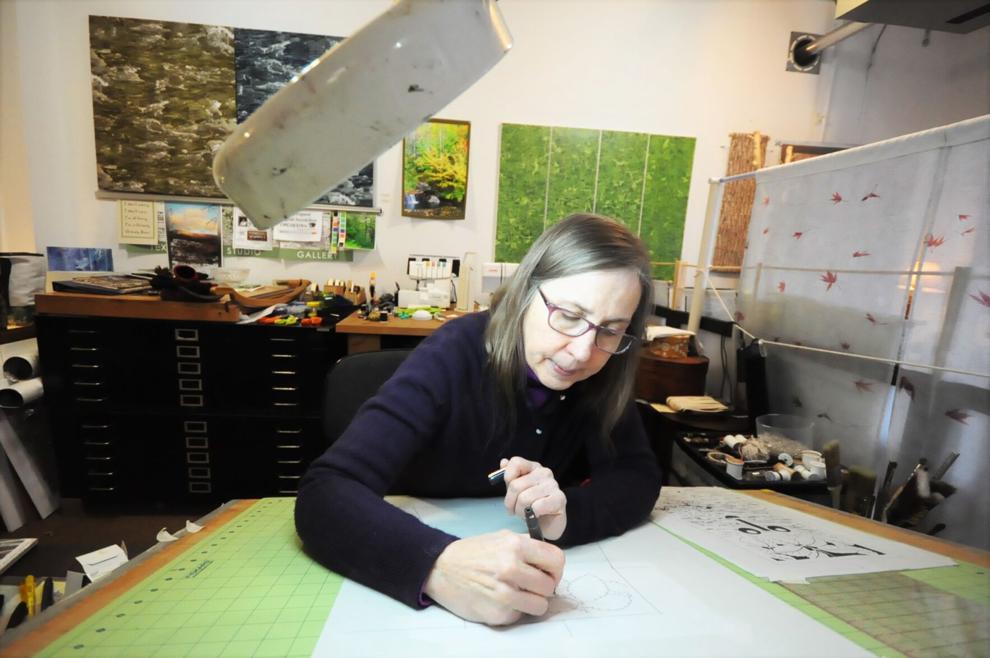 Along with the funding, the program includes workshops, a peer mentor and help on goal setting. A local cohort and a team of community advisors will make it possible to create connections for the artists. "There's a much thicker network we can build," Rideout said. For Berkshire artists not in Pittsfield, the Assets for Artists' statewide Capacity Building Grant is taking applications until April 17.
Gloria Calderón Sáenz, a North Adams painter and printmaker, received a capacity-building grant in 2021. She has been making prints since the 1980s, where she learned the artform while living in France. After working at a school in the Boston area for 20 years, she decided to move to North Adams in 2019 and dedicate herself to her art. The grant helped her invest in equipment and help structure her print making business, she said.
North Adams artist Martha Flood, who designs and creates custom fabrics, received a capacity-building grant in 2008 as part of the organization's first cohort. It helped her start her business, Martha Flood Design and open her work/studio space on Eagle Street in North Adams. She, Day and Calderón Sáenz encourage artists to apply.
"Give it a shot — you never know what can happen," Day said. "It may change your life. It certainly changed mine."
IF YOU GO
Have questions about the application process?
Learn more about the Assets for Artists capacity-grant building program at a question-and-answer session 5:30 p.m. March 18 at Berkshire Community College. The session is part of Iris Residency Community Day, 4 to 7 p.m. hosted by Assets for Artists and Berkshire Immigrant Center in celebration of the Iris Residency grant recipients.
More Information: facebook.com/events/1140695503273504
JUST THE FACTS
Mass MoCA's Assets for Artists Programs:
The Studios at Mass MoCA Residency Program

Capacity-Building Grants

Professional Development Workshops

Northern Berkshire-based Initiatives
BY THE NUMBERS:
Total Artists Served: 3,290
Studio days provided to artists-in-residence: 17,640
Hours of workshops provided to artists: 1,221
Capacity-Building Grant funds earned by our artists: $1,135,175
Source: Assets for Artists