Eric Forstmann paints the beauty he sees in the everyday — whether it's a bucolic Berkshire landscape or an Oxford shirt hanging nearby.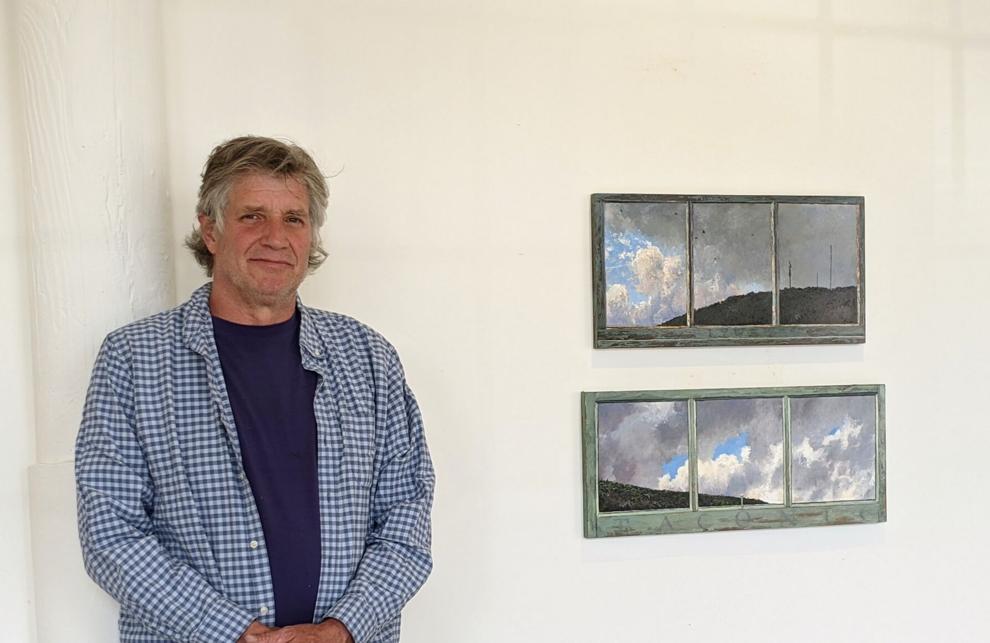 And he paints, not from photographs, but from real life, in the studio or en plein air, capturing the light as it falls upon his subjects. His practice lends a voice of authenticity to his work, as he strives to translate the realness of what he sees to his canvas.
"I really use my own surroundings selfishly and I'm fascinated by very little. I use more common objects in my work and the same is true when painting outdoors," Forstmann said during a recent interview. "If a view stops me, it's in the running; especially if I'm still thinking about it the next day."
His process, he says, is simple. There are no hidden meanings, no agendas when he puts brush to canvas.
"If there are messages, I just stumble into them," Forstmann said. "I just assimilate the world and regurgitate it on a rough surface. It's as simple as it gets. When I try too hard, the paintings collapse under their own weight. I realized a long time ago, that unless I stand next to a painting and sell its meaning, the audience takes its own thing away from it."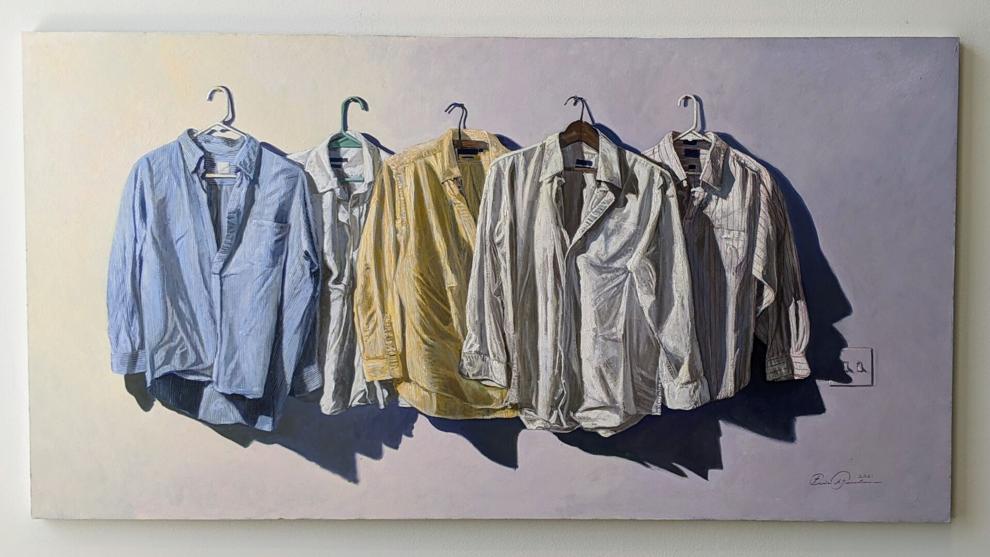 For him, the best type of dialogue between artist and audience happens when someone sees a work and "walks away with questions and wants to find the answers themselves."
Over the last few months, Forstmann has focused his gaze on the Berkshire and Taconic mountain ranges, creating work for his solo exhibition, "Eric Forstmann — 21," on view through June 30 at Eckert Fine Arts on the Massachusetts Museum of Contemporary Art campus.
Eckert relocated her gallery from Torrington, Conn., in November 2020, to North Adams, when the space next to Ferrin Contemporary became available.
"It's always been my dream to have one of these spaces and when this space became available, I called Joe Thompson right away," she said.
The gallerist has a long history with the museum itself, having sat on the director's advisory board for a decade, in the early 2000s. She also represents works by James Turrell, Sol LeWitt, Donald Gummer and Robert Rauschenberg, whose "The 1/4 Mile OR 2 Furlong Piece" was the first exhibit it Mass MoCA's Building 5 gallery when the museum first opened in May 1999.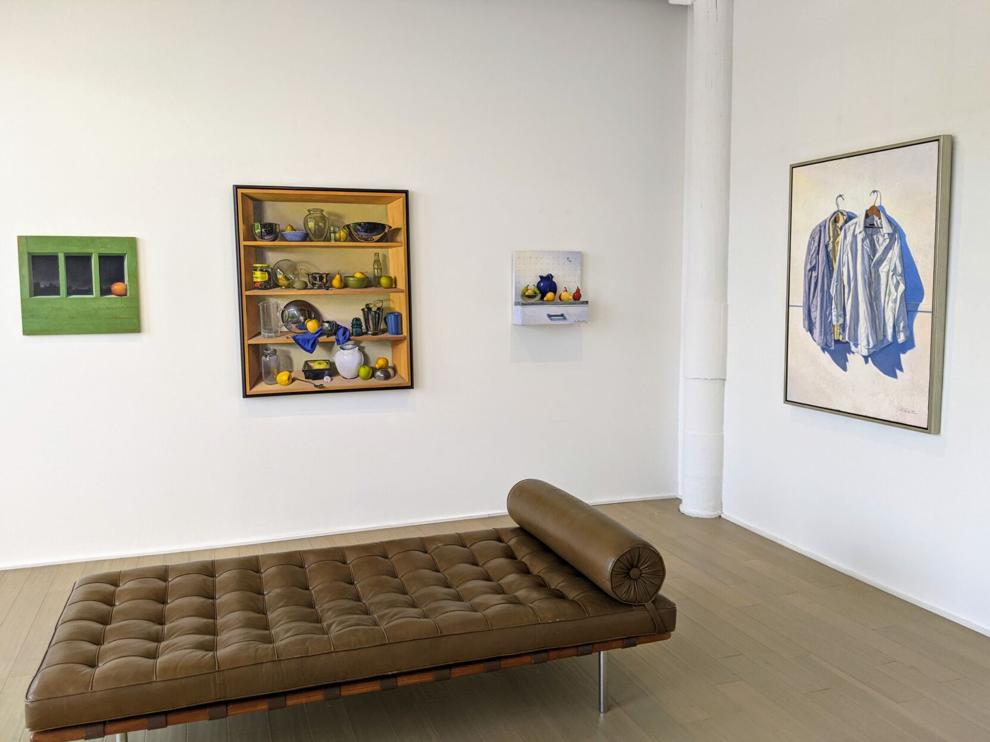 While the gallery opened in November, she said part of the reason for delaying an opening celebration was the coronavirus pandemic. But the delay has let her time the gallery's grand opening to coincide with Mass MoCA's Memorial Day weekend kick off, as well as let her celebrate the 21st year of representing Forstmann, whom she met through a friend.
"I think it was about 1999, when I was visiting Don Gummer — we've known each other since we were in our 20s and are both from Indiana. Don had invited me to lunch. It was [his wife,] Meryl [Streep]'s birthday and he gave her this beautiful little painting he had bought in a gallery in Sharon, Conn.," Eckert said. "When I looked at the piece, I initially thought it looked like a 19th century work. Then I looked again and saw that it had a funny twist.
"Don said, 'You should meet him. He lives down the road.' So I did and packed a few of his things and took them back to my gallery, which was in Naples at the time. Nobody else paints like him. He paints in this old fashioned way, from real life, and that's what makes his work so special."
The show at Eckert Fine Arts, Forstmann said, is a continuation of what he's been doing for several years.
"I've continued explorations in the series of shirts that people are familiar with. There's a few big landscapes. I haven't found reason to change course. I'm happy with how I work. If I smile when I look at my work again, I give myself license to continue. I see other people do crazy stuff and these amazing installations and think, should I be doing that. And then, I say, no."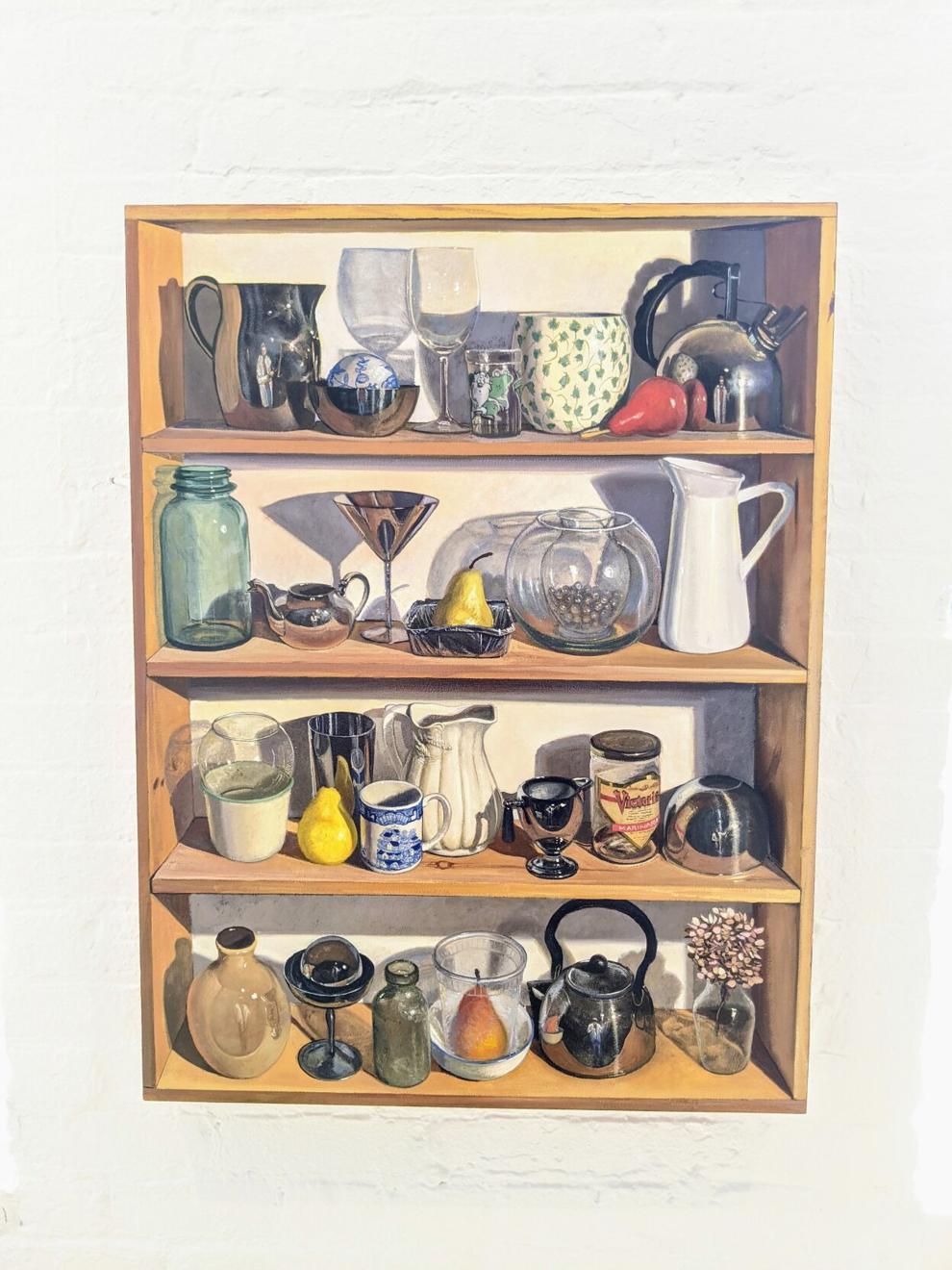 When Eckert moved her gallery, Forstmann began traveling to North Adams and Williamstown to paint.
"He knows this area really well," Eckert said. "Being a visual person, how could you not be smitten with all the views. A lot of Eric's landscapes are of Litchfield [Conn.], Duchess [N.Y.] or Columbia [N.Y.] counties. This is opening some new territory for him."
The trips from his studio in Torrington, Conn., to North Adams, have helped Forstmann to acquaint himself, as an artist, with the northern part of the Berkshires, which he first visited in his youth while skiing at the former Brodie Mountain ski resort in New Ashford.
"I remember this one particular experience at Brodie Mountain when it was open and had night skiing. I remember being on this chairlift and looking at this red star. It was the light on the tower on the top of Mount Greylock," he said. "I remember being absolutely dumbstruck; I had never heard of it at that time. It kind of imprinted on me."
More recently, he's been to North Adams and the surrounding area for events and vacations with his family. And he has other reasons to visit Mass MoCA besides Eckert's gallery. His son and daughter-in-law, Justin and Mariah Forstmann, who live in Adams, own and operate the Chingòn Taco Truck at Mass MoCA.