CHATHAM, N.Y. — Pippin, the eponymous "hero" of Stephen Schwartz' bouncy 1972 musical, is a young man on a mission. The eldest son of King Charlemagne, Pippin is after nothing less than an "extraordinary" life. He tries to find it on the battlefield — without success; in orgiastic sex; as a usurping monarch who assassinates his father, assumes his throne only to find that ruling a kingdom is much, much easier said than done. So, since there is theater magic to do, Pippin manages to reverse course. His father comes alive and all proceeds as if nothing had happened.
Glum and despairing, Pippin finds refuge on an estate being run by an attractive widow named Catherine and her daughter, Thea. But he has absolutely no use for the pastoral life offered him. It is only when he is presented with a unique opportunity that would certainly be extraordinary, but at huge consequential cost that Pippin comes to the realization that the extraordinary is more than possible in the seeming ordinariness of the simple joys of life with Catherine and Thea.
"Pippin," which is being presented at Mac-Haydn Theatre in a production that is generally robust and spirited enough to offset its shortcomings, plays out within the context of an itinerant company of players who, you sense, have been traveling the globe since time immemorial performing this fanciful tale which has, in the words of its inviting opening number, "magic to do."
The company is led by Leading Player (a generally skillful and engaging Amber Mawande-Soytek), whose job it is to keep things running smoothly and predictably, as would any well-practiced ringmaster especially when things don't go the way they should; as happens when this Catherine begins genuinely falling in love with this Pippin (played with engaging conviviality and skill by Kylan Ross).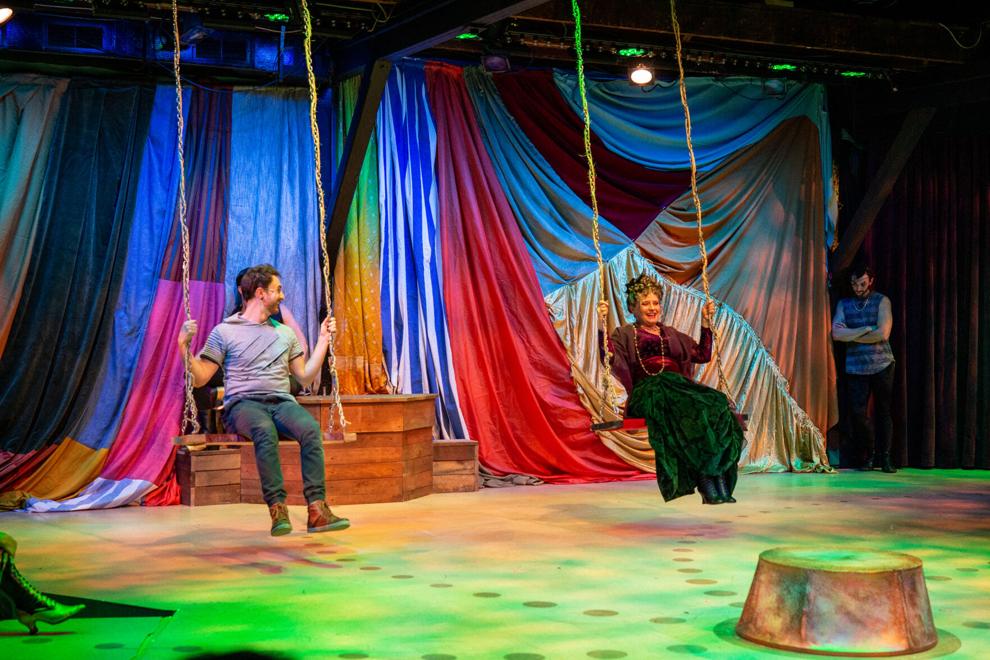 Director John Saunders and choreographer Elizabeth McGuire take full advantage of the Mac-Haydn's appealingly broad, expansive stage, although the execution of McGuire's choreography is at times more effortful than smooth and seemingly effortless.
As Catherine, Maya Cuervas sings beautifully with a crystalline voice, but her youth undermines Catherine's insight, maturity, experience and life savvy. As a result, Cuervas doesn't quite fully catch the life irony in the haunting "I Guess I'll Miss the Man." Clementine Kline is pure appeal and stage smarts as Thea. Her scenes with Ross' Pippin are particularly winning.
The purest joy here is Liz Gurland as Pippin's grandmother, Berthe, who has the show's purposefully designed showstopper, "No Time at All." Gurland could use just a touch more aging in her makeup even though Berthe is credited for looking, and behaving, as someone much younger than her years. Like Benjamin Button, however, Gurland's Berthe seems to have grown younger with age and she wears it extremely well. She holds the stage with grace, ease and charm. She's a welcoming presence with magic all her own to do.