NEW LEBANON, N.Y. — That old saw "Be careful what you wish for" comes home to roost, and then some, in Agatha Christie's "The Stranger," which is having its first Theater Barn offering in an, at best, middling production that opened over the weekend and runs through July 25.
Based on her 1924 short story, "Philomel Cottage," Christie adapted "The Stranger" for the stage before she adapted a longer stage version, "Love From a Stranger," with Frank Vosper, that opened in London in 1936 and was made into a film a year later starring Basil Rathbone.
"The Stranger" is a neat little psychological thriller focusing on a young woman named Enid Bradshaw (Sasha Conley) who, as the play begins, is awaiting the arrival of her fiancé, Dick Lane (Stephen Heskett), who's been away on business in Malay for seven years. They've agreed to be married the instant he returns to London. But Enid is having second thoughts. She's feeling her life is in a bind; unadventurous; safe. She senses that life with Dick will be common, sensible, unadventurous; predictable.
Enid is the beneficiary of a modest inheritance from a little known relative and she's ready to fly. "I don't want to be safe," she tells her friend and flatmate, Doris (Cara Moretto), who can see instantly that Enid is ready to marry Dick more out of obligation than love.
It is not long however before opportunity not only comes knocking but sweeps right into Enid's Kensington flat in the form of a dashing young stranger named, coincidentally enough, Gerald Strange (Matthew Tyler), who has come to look at the flat. Strange declares his instant attraction to Enid, suggests she meet him for lunch to get to know him better; even more — that, she run away with him to the countryside where they will build an idyllic life together in a bucolic setting far removed from London.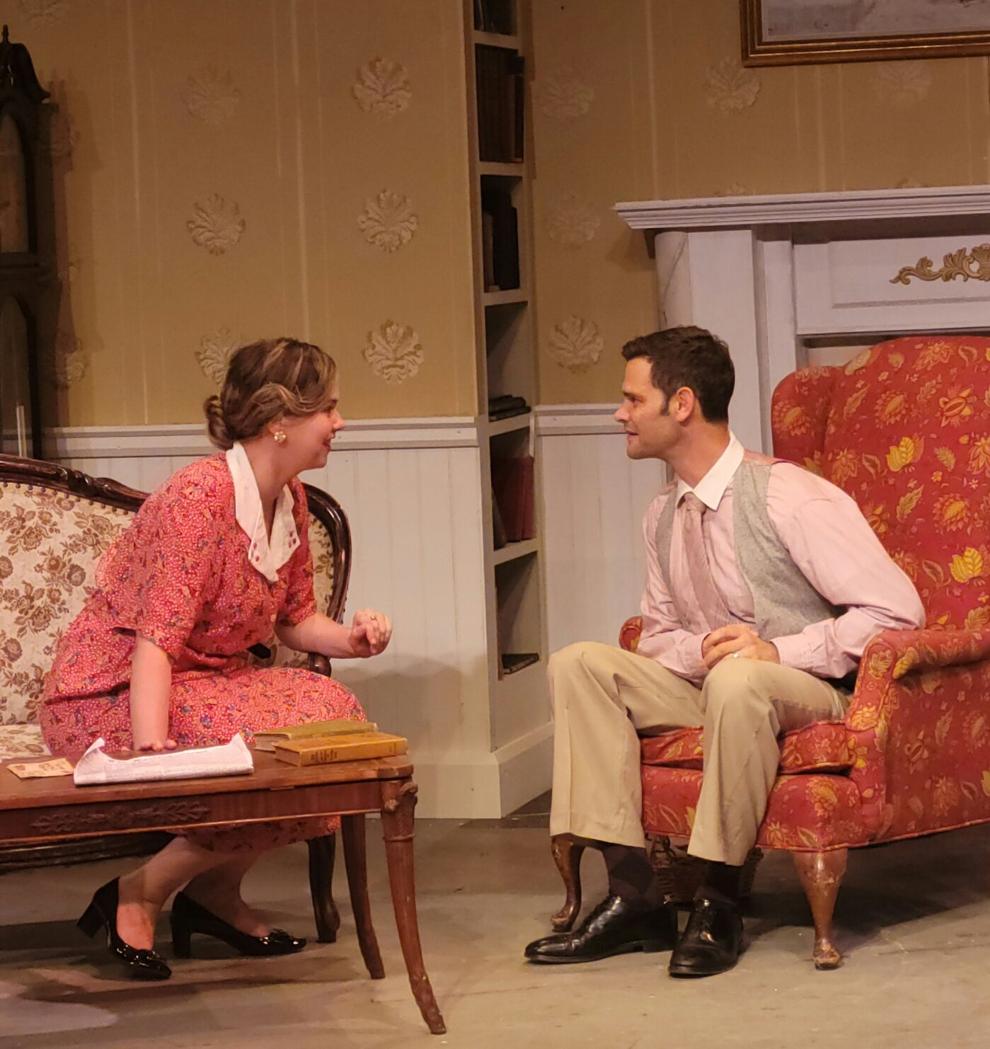 She drops her engagement to Dick and runs off with Gerald. Three months later, it would appear that, as Gerald's wife, Enid, at last, has everything she has ever wanted. And yet, as "The Stranger" makes its way, there are indications that there is trouble in paradise; that Gerald may, in fact, not be all that he seems.
Despite the fact that the actors are all miked, there are moments when it is difficult to understand, let alone hear, what is being said.
For the most part, Conley holds her own as the all-too-trusting Enid. She's a smart, engaging woman who keeps one foot in the real world while balancing the other in a world of what could be; a world of fairy tale and adventure. It's no coincidence that Enid's favorite book is "1001 Arabian Nights;" that the heroine of her life is Scheherazade.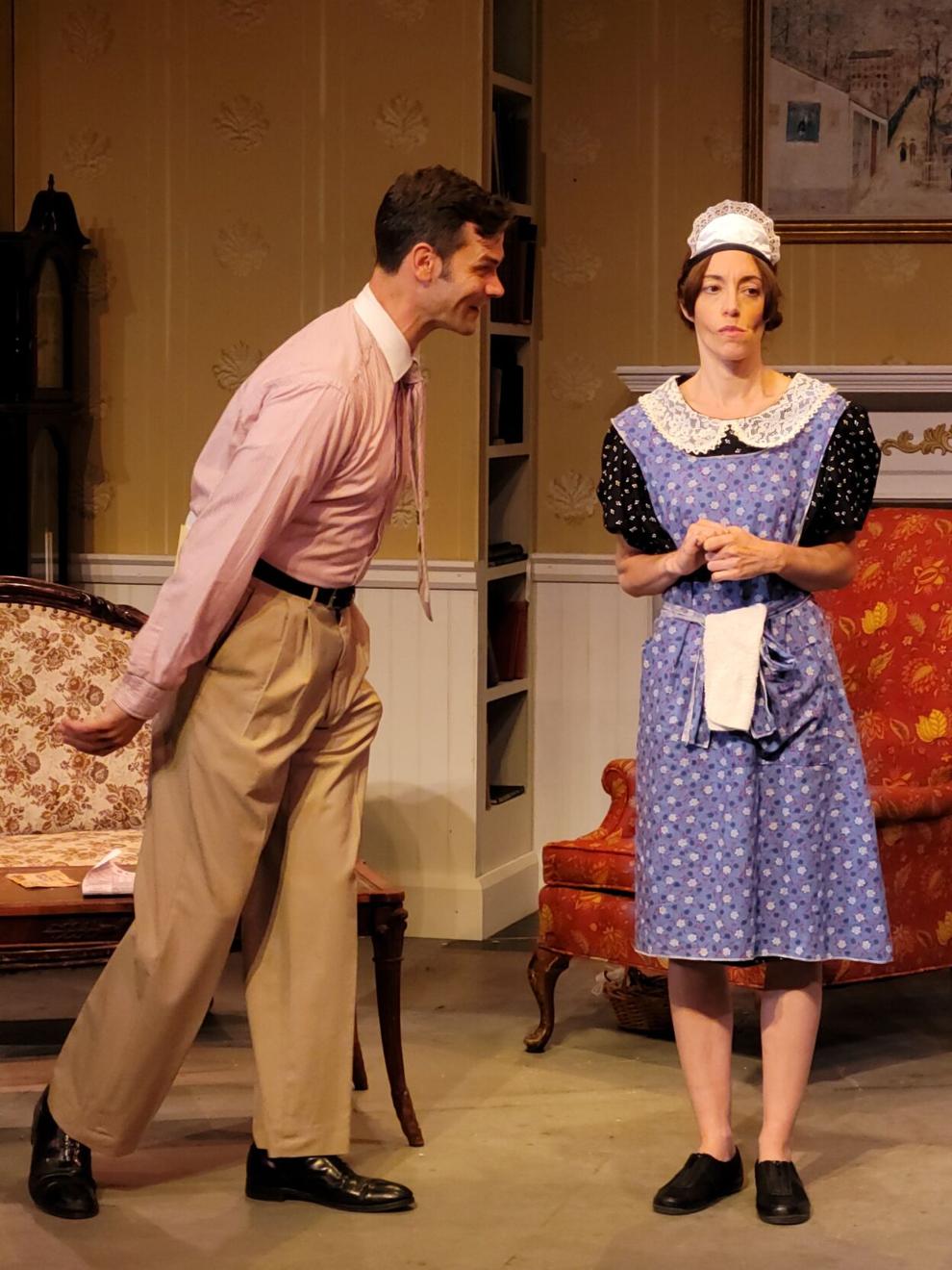 The production goes for broke rather than opting for a more measured, nuanced sensibility. Haskett is credible as Enid's rejected fiance. But, there is a lot of heavy-handed acting onstage to the point that some of the characters — Moretto's cottage housekeeper Mrs. Burch (Moretto is more convincing as Doris), and Monica Bliss' Mrs. Huggins, Enid and Doris' housekeeper — are more stereotypical than dimensional.
As Strange, Tyler also goes for the broad and obvious in a role that offers more than the actor seems able to grasp. His work is emblematic of a production that, on the whole, falls short of its opportunities.