NEW LEBANON, N.Y. — So, here I am; sitting at my computer; deeply bothered, bewildered, dazed (completely), gobsmacked (totally); still trying to make some kind of sense of "Night and Day," a pretentious charade of a what? — musical? revue? pastiche? I saw roughly 18 hours ago (as of this writing) at The Theater Barn.
The show's full title is "Night and Day: Love Lost and Found Through the Eyes of Cole Porter." But in this wildly amateurish offering at The Theater Barn, it's not love that's lost, it's the music and the sense and sensibility of Cole Porter's words that's lost and, alas, never found.
"Night and Day … " is the creation of Robert Cacioppo, founding artistic director of Florida Repertory Theatre in Fort Myers, where this ersatz musical had its premiere during the theater's 2016-17 20th anniversary season. Working with Cacioppo, who directed that production, were music director and arranger Victoria Casella and choreographer Arthur D'Alessio, both of whom are on board here — Casella as music director; D'Alessio as choreographer and director.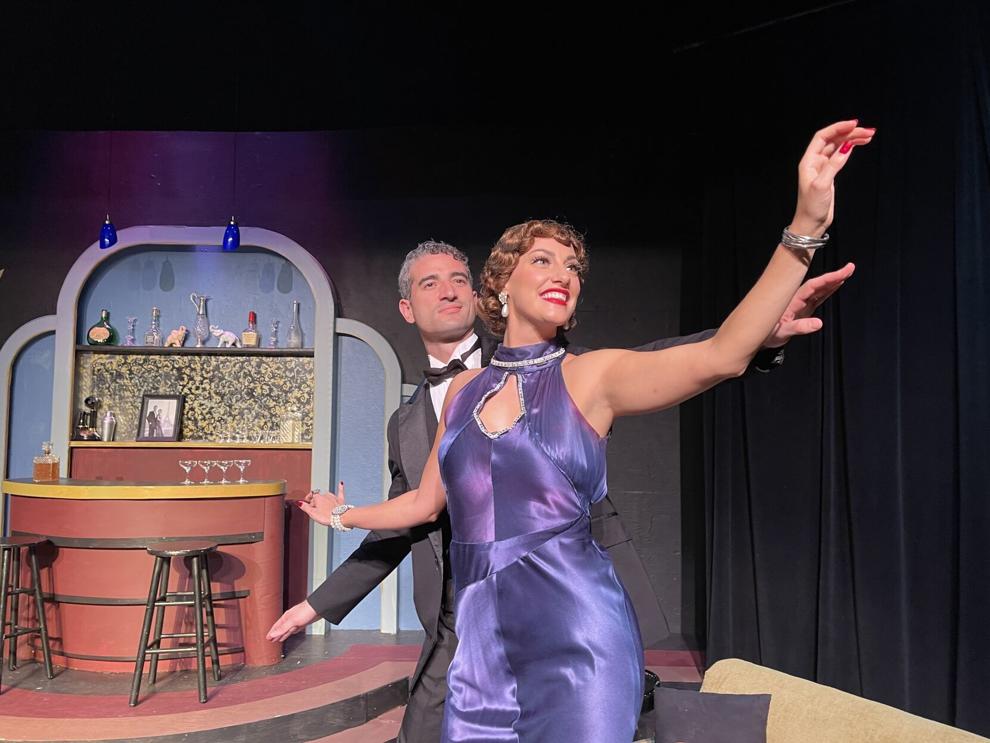 This is such an ill-conceived, misguided affair from the get-go. Cacioppo and his collaborators have taken nearly 30 Porter songs and, using no dialogue at all, arranged them to spin a narrative about two married couples — listed in the program as Linda (Natalie Brouwer) and Donald (Matt Michael), and Tilly (Lindsay Braverman) and Charles (Jarod Bakum) — who, over the course of an evening and a morning after at a "Berkshires mansion," go from the bliss of "True Love" to sudden traumatic break-up that climaxes, you should pardon the expression, in tossing away their wedding rings and swapping mates. The morning after is one of regret, shame, reconciliation and — surprise, surprise — a celebratory ending.
We have no idea who these people are; what they are doing in this circa 1930s setting — where their material needs are seen to by a butler (Allen Phelps) — or how these couples know each other.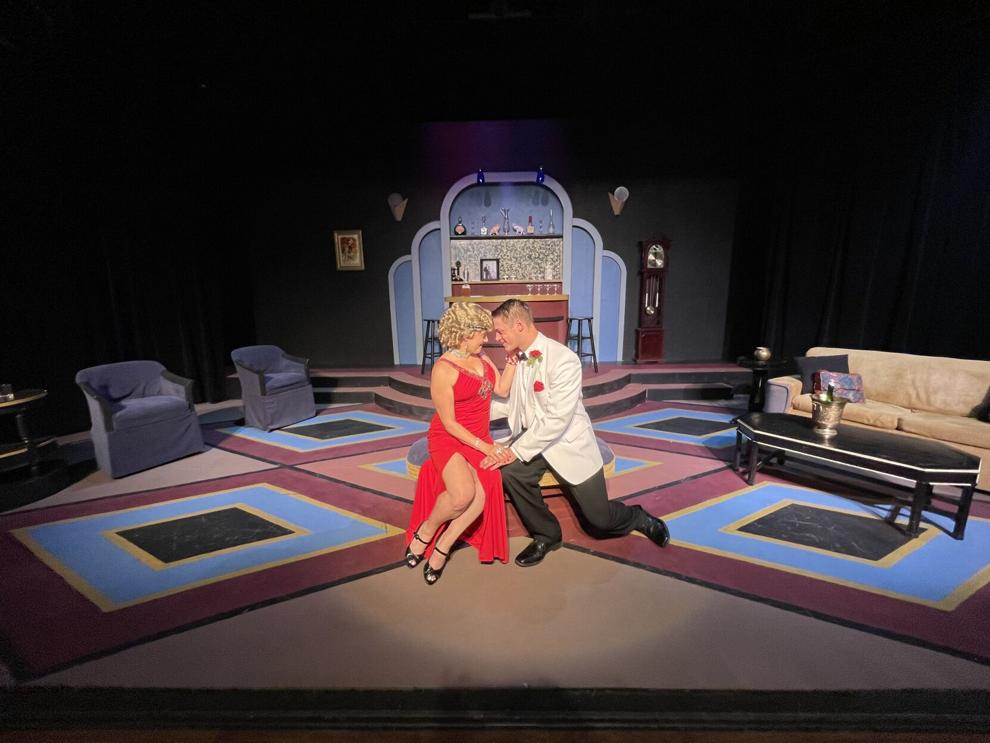 Cacioppo's use and placement of Porter's songs too often feels arbitrary, if not stretched beyond credibility (let me count the ways). You can almost hear Cacioppo saying "Well, of course, how can we do an evening of Cole Porter without including this song?" That sense is particularly keen in a second act that builds to two false finales — "I'm Throwing a Ball Tonight" and "Tomorrow" — and, like the Energizer bunny, keeps on going and going before at long, long last reaching its final finale.
The opening medley — "Anything Goes"/"You're the Top"/"It's De-Lovely," performed by the ensemble — and a reprise of "Anything Goes" at the very, very end, suggests that Cacioppo has something playful, merry and lighthearted on his mind. But the spirit here is anything but.
This young cast has little idea what to do with Porter's songs, which are delivered with no particular investment in meaningful phrasing, expression, interpretation. It doesn't help that vocal ranges and qualities are severely limited, particularly the men and especially Michael whose range is, at best, marginal.
The actors fare no better in D'Alessio's uninspired choreography — a parade of cliche poses executed in by-the-numbers fashion; as if someone has turned on a switch that sets these mannequins in motion. D'Alessio's staging is frequently counterintuitive. In addition, there is a whole lot of posturing; a lot of "aren't we being sophisticated" drinking. On two occasions at least, Bakum holds what appears to be a faux cigarette between his fingers even though it isn't lit and he makes no use of it. One more gratuitous touch in a humorless evening filled with gratuitous touches.
Nothing delicious or de-lovely here. The calendar tells us the dog days of summer are upon us. Indeed!