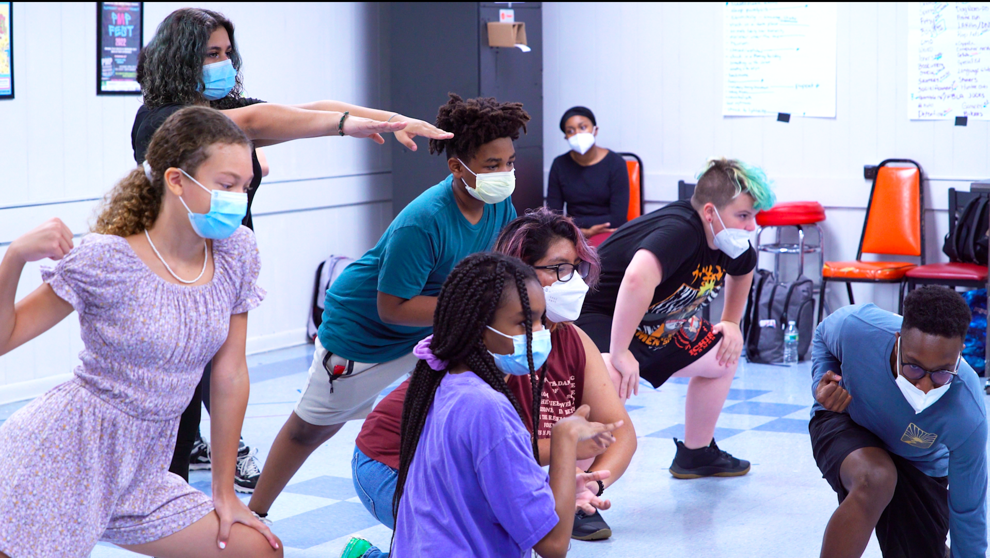 PITTSFIELD — Despite a lack of radioactive spiders, the superhero bug has bitten Berkshire County.
A stage adaptation of "The Supadupa Kid," a novel by local author Ty Allan Jackson in running July 29 through Aug. 12 on Barrington Stage Company's St. Germain Stage at the Sydelle and Lee Blatt Performing Arts Center with a cast of local youth.
"The Supadupa Kid" is the story of Javon Williams (played by Nate Davis), a Black teenager who suddenly gets superpowers through a freak accident involving Supadupa glue. But Javon isn't the only person in town to get superpowers. Hoody, the neighborhood bully, has new powers too and has chosen to use them to wreak havoc on the city. It's up to Javon, aka, The Supadupa Kid, to save the city.
Jackson was one of the first authors to feature a Black teen superhero as a main character.
Davis, 16, said that representation is an important part of his role.
"Everyone wants to see someone that looks like them in some way," he said. "But sometimes, I get sick of that being the sole reason for a character to exist."
If he were to have a superpower, Davis would like to be able to have Sherlock Holmes-like deduction powers.
In 2021, only 14 percent of nearly 3,200 children's books published in the United States had a Black main or significant character, according to the Cooperative Children's Book Center of the University of Wisconsin-Madison. Despite this figure remaining low, it is still an improvement from 2012 — the year the first "The Supadupa Kid" book was published —when this number was only 3 percent of published books.
Izzy Brown, who uses they/them pronouns, plays Hoody, Javon's bully who also gets super powers.
"I think as people, we want to feel like we're able to be something great when we grow up. Like seeing people who look like me acting made me feel like I was able to act," they said. "Especially something as broad as superheroes."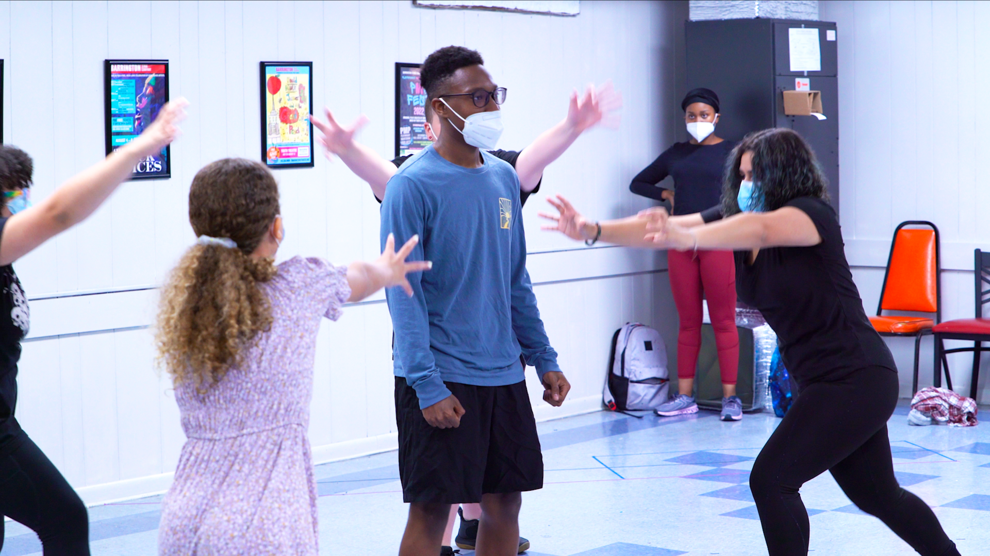 If Brown, 15, had a superpower, it would be to manipulate their DNA "so I can look and act and have the abilities of a different person. It's the same reason I like acting," they said.
Brown, who read the series as it was being published, said they are enjoying playing the anti-hero.
"Being enemies with Nate [Davis] is pretty fun," they said. In this adaptation, Hoody and the other characters are given more space than in the original novel.
Through the shared language of superheroes, director NJ Agwuna, choreographer Tommy Scrivens, and a cast of 10 actors have created an adaptation that belongs to them.
During rehearsals, self-described "comic book nerds" Agwuna and Scrivens tapped into a cross-generation culture of comic books in order to communicate themes and motivations to the young actors. They most often referenced "Avatar: The Last Airbender."
"It's giving them an allegory, a reference so that they really understand what we're saying. A lot of them are in middle school and high school, so they don't have classical or a lot of theatrical training," said Agwuna. "It's easier for us to give them references that they can recognize and see in order for them to tap into those feelings themselves."
"It became a really collaborative process in a very democratic way. A lot of times they'll come up with funny one liners that they think are just very off hand. But we're like, no, that's really great. Let us find a place to put it in the show," Agwuna added.
Jackson has been happy to let Agwuna and Scrivens take the lead in adapting his novels to the stage. On premiere night, many changes will be a surprise.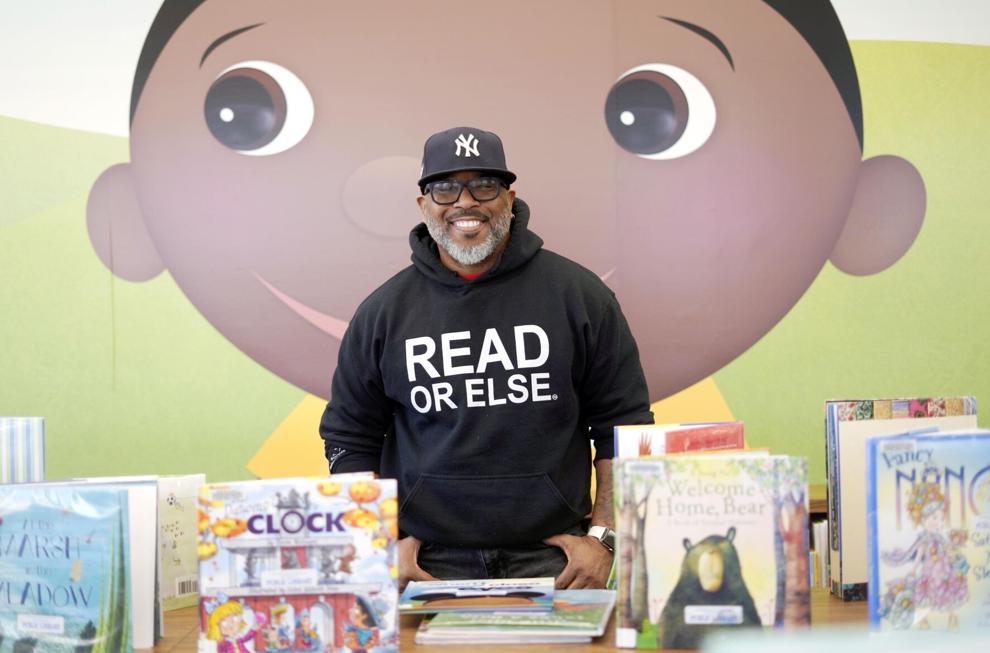 "I want to sit down with no pretense of what this is going to look like and just totally take in the whole theatrical experience," he said.
Jackson is excited to bring young people who are familiar with the world of superheroes to a less known setting, the theater.
"I bet a lot of young people who see this performance will probably have never seen a theatrical performance before," he said. "To see something that's as uncommon as our superhero on stage could really be something that's revolutionary, because it'll help kids broaden their perspective on how they see the world of entertainment."
ONSTAGE
What: "The Supadupa Kid" based on the novel by Ty Allan Jackson. Devised by NJ Agwuna and the company of "The Supadupa Kid" in collaboration with Amara Brady and Tommy Scrivens. Directed by NJ Agwuna.
Who: Barrington Stage Company Youth Theatre
Where: St. Germain Stage, Sydelle and Lee Blatt Performing Arts Center, 36 Linden St., Pittsfield
When: July 29 - Aug. 12
Tickets: $25, adults; $15, youth. Two free youth tickets are available per adult. Reservations for free tickets must be made at the time of the adult purchase. No one under the age of 5 will be admitted.
Reservations and more information: 413-236-8888, barringtonstageco.org