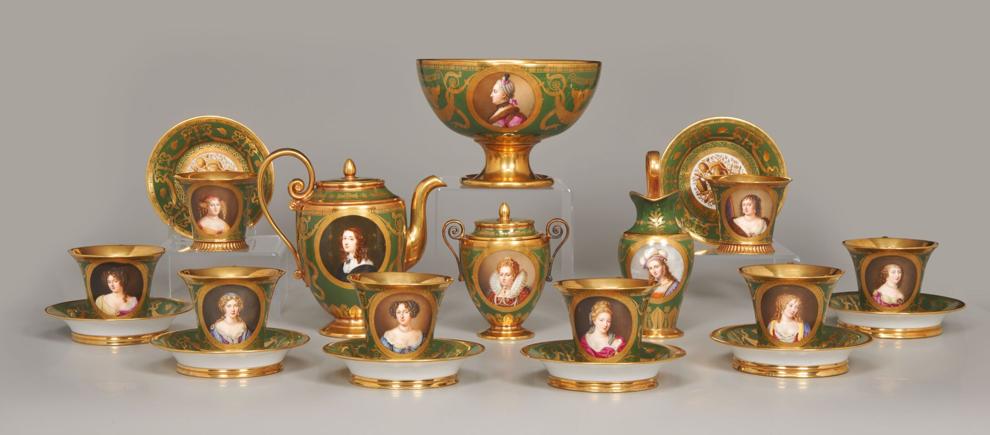 WILLIAMSTOWN — An exquisitely-designed, hand-painted tea service originally intended for Empress Josephine Bonaparte has found a home in The Clark Art Institute's permanent collection.
Newly on view, "Tea Service of Famous Women (Cabaret des femmes célèbres)," showcases a remarkable achievement in portraiture by one of the early 19th century's most skillful porcelain painters, Marie-Victoire Jacquetot.
When Kathleen Morris, curator of decorative arts and Marx Director of Collections and Exhibitions, first learned the exceptionally rare porcelain tea set — painted with the likenesses of 16 celebrated women in European history — was up for auction she knew she wanted to offer it a permanent home at The Clark. Morris began her campaign. She talked with Esther Bell, The Clark's senior curator. Then she spoke with The Clark's director, Olivier Meslay. And after a few long-distance calls to France, and one winning bid, "Tea Service of Famous Women (Cabaret des femmes célèbres)," traveled across the Atlantic to start a new life in the Berkshires.
The opportunity to acquire an original object both representative of a woman artist's talents and celebratory of women in its subject matter attracted Morris to Jacquetot's unique tea set.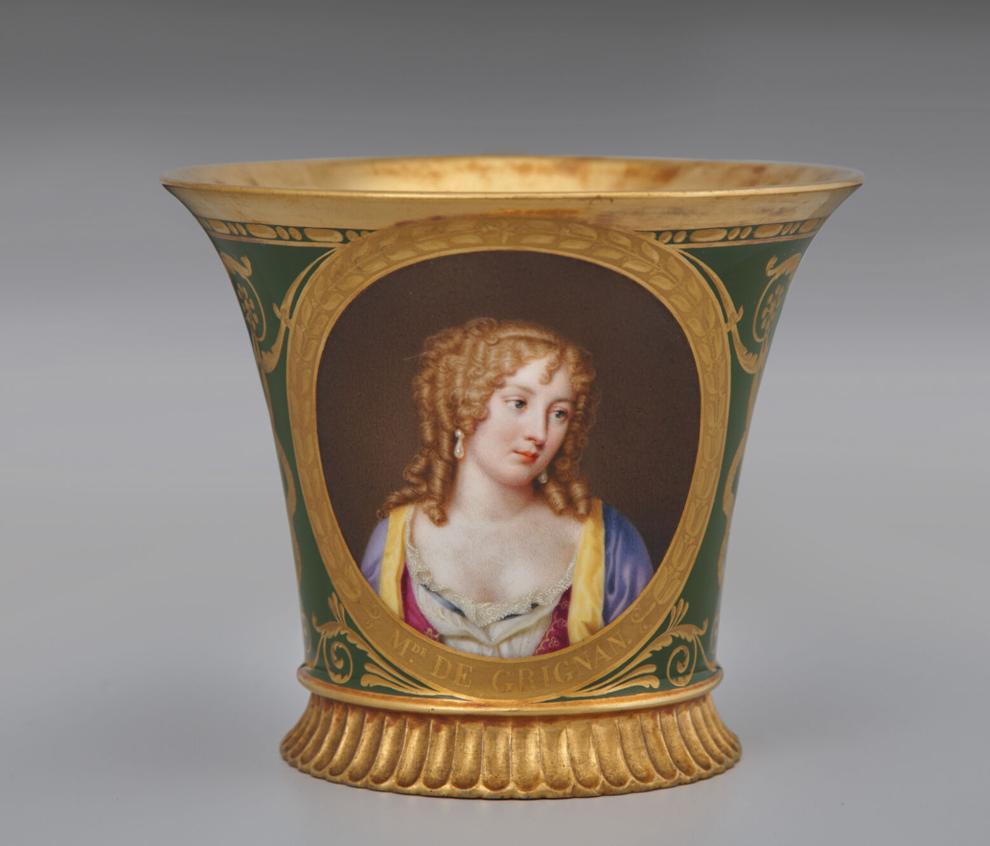 "We've been working to add diversity to our collection, to acquire more works by women artists and artists of color," Morris said. "I really wanted to focus on the different aspects of how this piece intersects with women at the time."
Jacquetot rose to acclaim as a porcelain painter employed by the Sèvres Porcelain Manufactory, an esteemed ceramics factory on the outskirts of Paris. Jacquetot's line of work required immense technical skill — porcelain painting, Morris explained, is as much a science as it is an art.
"Porcelain as a medium is sort of completely different than painting on canvas or on anything else because you are painting with pigments that change color in the kiln," Morris said during an interview with The Eagle. "So you have to understand the chemical reactions that will happen and what the colors are going to look like, not when you're painting them on, but when the porcelain gets fired. It's a real, specialized talent."
Surpassing expectations for women of her time, Jacquetot capitalized on her success as a painter and established her own teaching studio with the permission of King Louis XVII, who appointed her premier peintre sur porcelaine du Roi (first porcelain painter to the King) in 1816.
"Women really didn't have as much economic freedom and opportunity to work," Morris said. "For a lot of society, work was not considered to be appropriate for women's role in the world, so Jacquetot's authority to have and train her own students was unusual for a woman."
The 16 portraits on the tea service, which Jacquetot painted from 1811 to 1812, show off Jacquetot's talents as a miniaturist capable of producing the type of collectible commemorative artworks popular at the time in Europe.
To help illuminate the stories of the 16 women portrayed on the tea service, Morris installed panels in the gallery contextualizing their backgrounds for museumgoers. Some of the women, like Mary, Queen of Scots and Joan of Arc, are easily recognizable; others, like Antoinette du Ligier de la Garde Deshoulières, a French philosopher and poet whose writings gained a wide readership in the court of Louis XIV, are lesser-known. However, all 16 women, Morris explained, are famous "for something other than their beauty" — whether as political leaders, philosophers, or aristocrats, each of the 16 women featured made a substantive impact on culture.
Although prints are the most abundant medium in The Clark's expansive collection of European and American art, The Clark's Decorative Arts collection is sizable — 635 original objects are currently on view in the museum's galleries, and 1,218 more are in storage. Though decorative arts are sometimes overshadowed by paintings or sculpture, Morris, who has curated Decorative Arts at The Clark since 2005, believes objects such as "Tea Service of Famous Women" offer unparalleled access to history.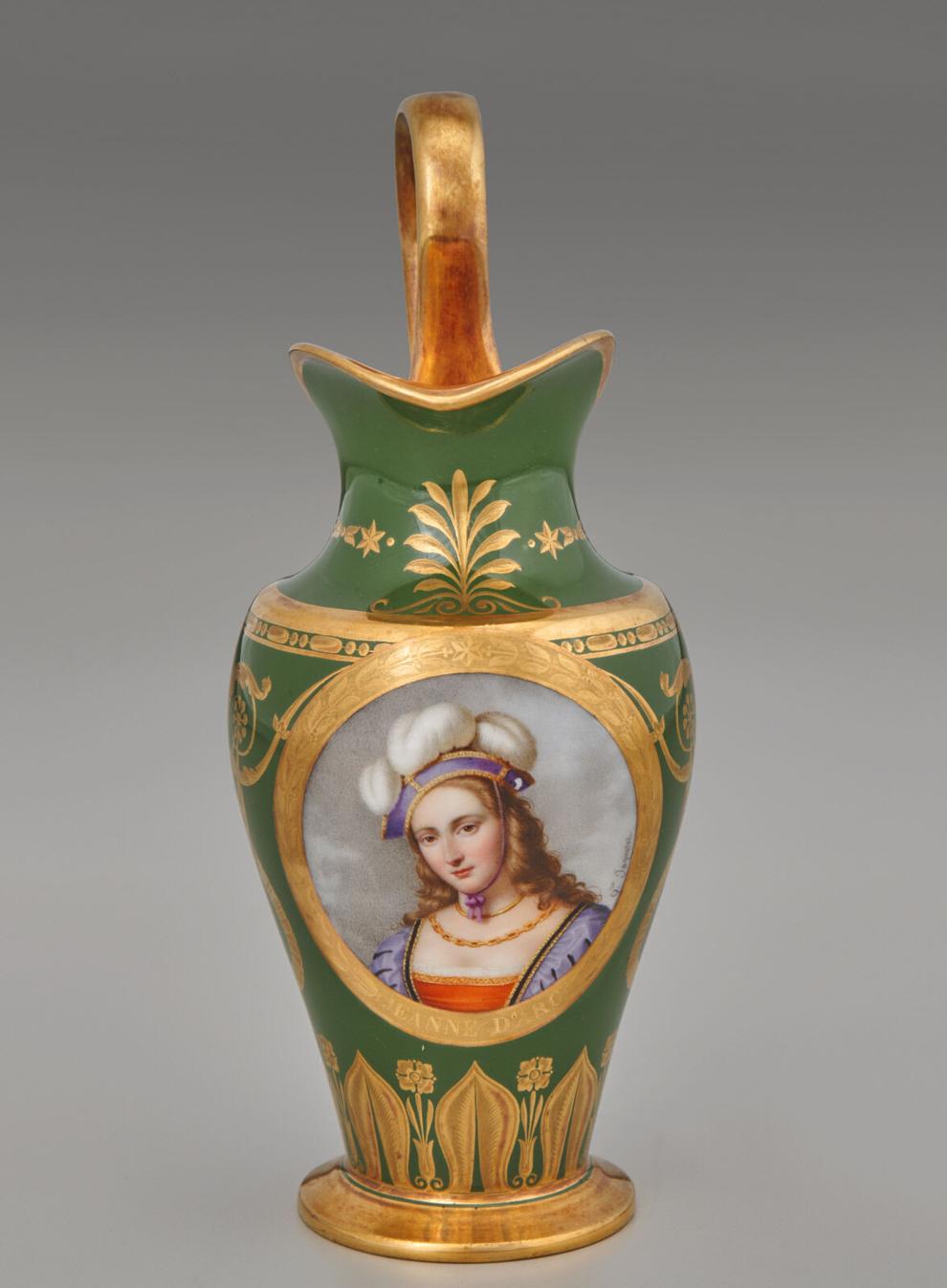 "Decorative arts objects can tell you a lot about social customs and, you know, how people lived, what they valued and the transmission of style and taste and all kinds of topics," Morris said. "For me, it's just endlessly fascinating."
Tea sets like "Tea Service of Famous Women," Morris explained, communicated luxury and social standing. Someone of especially high social standing, in fact, once owned "Tea Service of Famous Women." Bonaparte, then Emperor of France, gifted the set in 1812 to Empress Josephine, whom he had recently divorced. Empress Josephine, perhaps unwilling to be so flattered, returned the gift to the Sèvres factory; a year later, Napoleon's second wife, Empress Marie-Louise gifted the returned set to the Countess of Ségur.
"Why Empress Josephine didn't keep it, we have no idea," Morris said.
But as they say, one empress's gift return is another museum's acquisition.
"It's a wonderful example of a woman artist in the early 19th century who was at the pinnacle of her craft," Morris said. "There's just so many interesting stories we can tell with this."