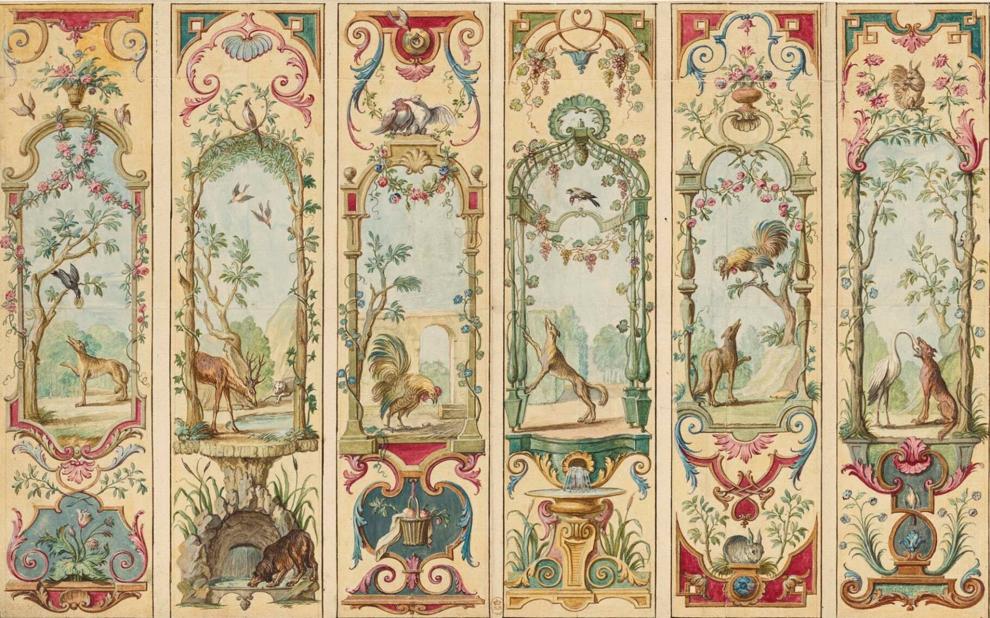 WILLIAMSTOWN — A new exhibition of 18th-century French drawings, drawn from the Bibliothèque nationale de France's extensive collection, aims to "shake up" how we think of drawing during this time period.
Typically, when experts think of drawings from this period, the male nude is the most familiar image, says Clark-Getty Curatorial Fellow Sarah Grandin, who spent time in Paris working alongside the Bibliothèque nationale de France (BnF) selecting works for the exhibition. And that association is quite reasonable. The male nude was so central to the study of drawing for the professional art student at the French Royal Academy of Painting and Sculpture in 18th-century France, that académies — black and red chalk drawings of posed nude models — have become synonymous with drawing from this time period.
And yet, the act of drawing was evolving outside of the academic setting, keeping pace with the social and political changes that were happening during the period of transformation, and eventually, revolution, in France.
"Promenades on Paper: 18th-Century French Drawings from the Bibliothèque nationale de France," on view at The Clark Art Institute through March 12, features a selection of 84 works — studies, architectural plans, albums, sketchbooks, prints, and optical devices — aimed at expanding the viewer's understanding of drawing as a tool of documentation and creation while also offering a rare, panoramic glimpse into the BnF's collection of some 200,000 drawings.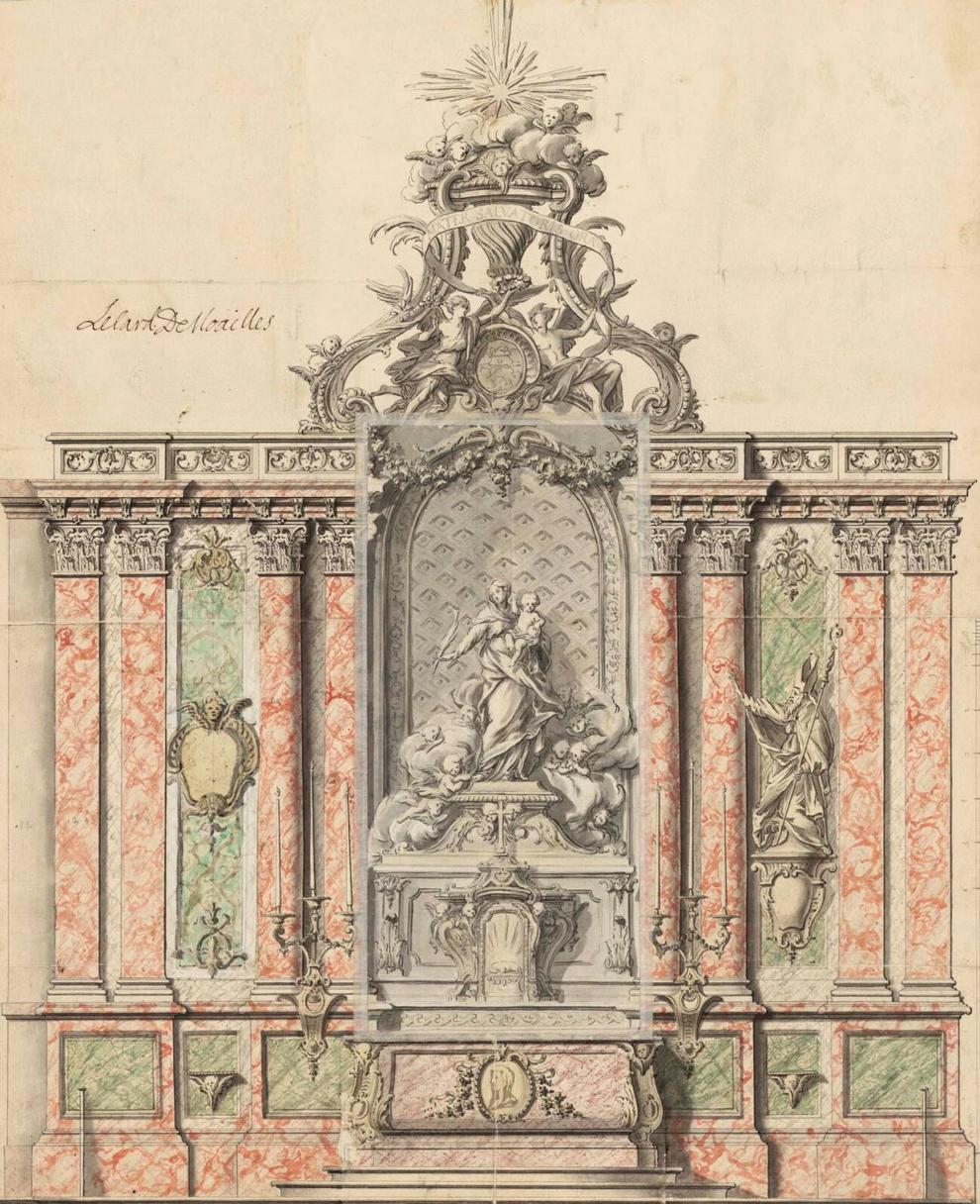 "We kind of wanted to start with what was familiar and then 'shake it up' as we move through the exhibit," Grandin said during a recent walkthrough of the exhibition, which begins with a nude, "Académie," by Jean-Baptiste Greuze, one of the great French painters of the 18th century.
The human figure was central to academic study in France," she said of the drawing's inclusion. "It was the basis of being able to paint complex history paintings and battle scenes. We're beginning with the familiar but then many of the artists or our names that are less well known often, on several occasions, we don't even know who the artist was, but we still thought it was valuable to share these images with the public and perhaps in by others scholars to make their own discoveries."
Drawing had its place in society at the time. It was a skill that needed to be mastered for entry into the French Royal Academy, first by copying print works, then practiced in the round, with figures being drawn from statues. Mastery was achieved by drawing the male nude from life — an opportunity reserved for men. Drawing was also part of the pedagogy of children of nobility.
Included at the beginning of the show are works by royal children, specifically five works by then 7-year-old King Louis XV (he became King at 5, with a regent ruling in his stead), his grandson, Louis XVIII, and his granddaughter, Marie-Clotilde de France, little sister of King Louis XIV, who was 14 at the time she donated her drawing, "Landscape with a Dedication to the Cabinet des Estampes" to the Cabinet des Estampes (the BnF's drawing depository within its prints and photographs department).
"She gave it to the BnF's print cabinet which is where all of the prints were stored where people could visit and consult the prints. She gave us to the print cabinet after she visited herself. And apparently she was so enraptured and so in love with all of the beautiful prints that she saw that her governess and her sisters had to tear her from the premises at the end of the day. She didn't want to leave.
"She gave this drawing to the library so that it could be held alongside the drawings of other amateurs, the other non-professional artists, so that her drawing could leave something for posterity," Grandin said. "I think she succeeded in her goal because look — her simple drawing, that she made at the age of 14 has made it all the way across the Atlantic and will now be enjoyed by new audiences, who will perhaps ask new questions about her, her life, her interests and the role that drawing played in her education as a princess of France."
A DRAWING REVOLUTION
Just steps inside the exhibit, the familiar works of 18th century France dissipate and then begins a tour, "a panoramic view" as Esther Bell, The Clark's deputy director and chief curator, described it during the walkthrough.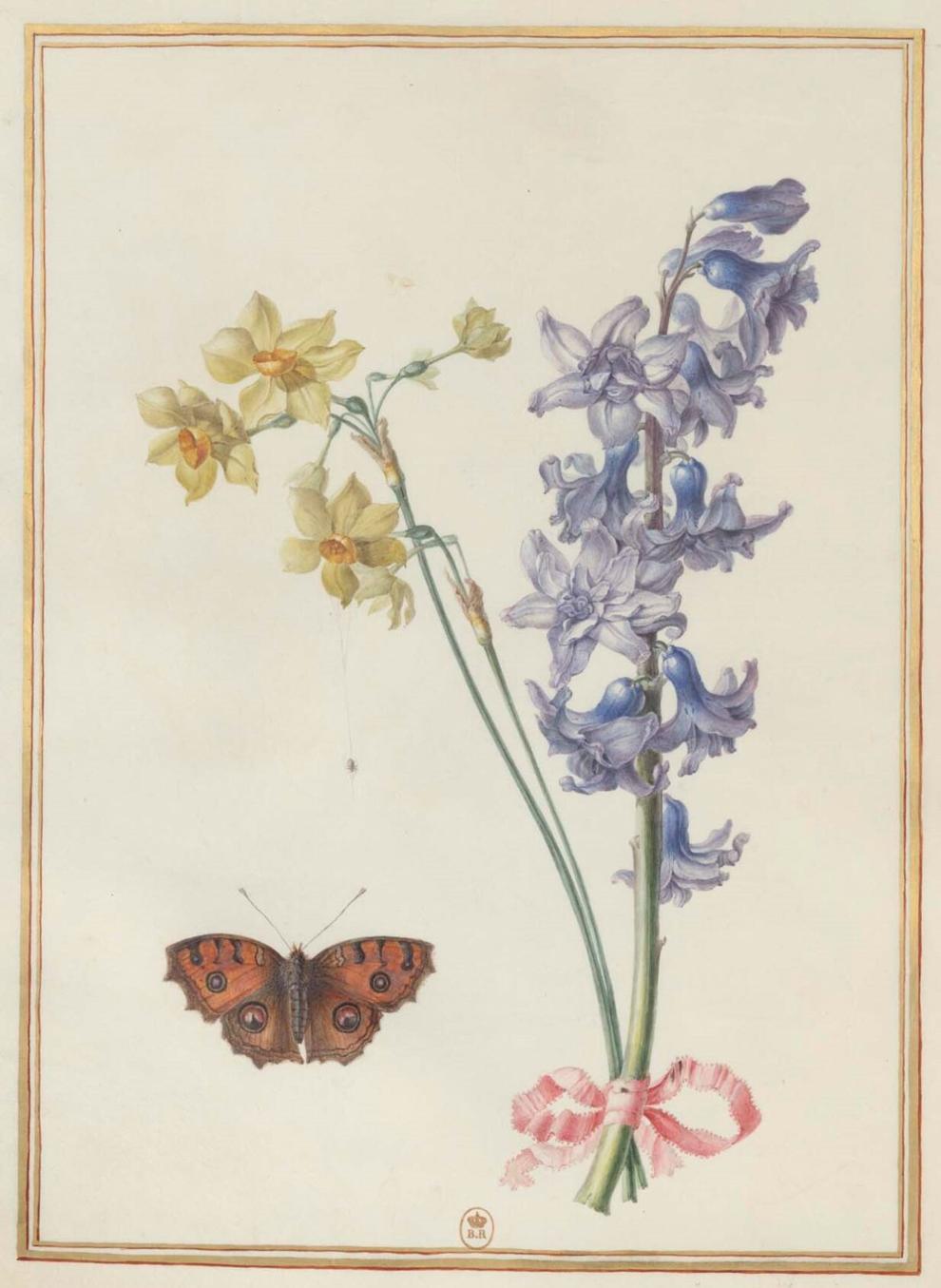 It was during the 18th century, a time of Enlightenment, innovation and revolution that drawing found its way outside of the academy and into polite social practice, which also included the promenade, or stroll, as a form of urban leisure. It was not unusual to see men and women engaged in the act of drawing socially, in parks and museums. Amongst the exhibition there are several sketchbooks from the BnF's collection, which show that drawing was becoming a democratized practice.
As the art form became more accessible, so too did the availability of prints and portraitures and innovations meant to make such things more accessible. The exhibit includes a camera obscura with optical viewing mirror and a zograscope, two such devices for drawing.
With no overarching theme other than providing a sampling of the print cabinet's 18th century holdings, the show is simply split into sections — drawn for print, design, drawing as document and Description de l'Égypte. Each section holds what one would anticipate — works created for print publication, works featuring costume design, interior and architectural designs, works cataloging flowers and fauna, works documenting events from the French Revolution and other historic events and lastly, images created an entire team of artists and engineers proficient in drawing were recruited to General Napoleon Bonaparte's military expedition in Egypt.
In particular, my interest was peaked by a "Design for the altar of Notre-Dame De Paris, 1718," a pen and black ink drawing with a brush and gray wash with watercolors; "Narcissus and Hyacinth from Album of Flowers" by Madeleine Françoise Basseporte, who served as Royal Painter for the King's Garden and Cabinet, an unprecedented appointment for a woman artist at the time; and "The May Exhibition," a tiny work on parchment by Gabriel De Saint-Aubin, an artist known for his fondness for observation of society on the streets of Paris.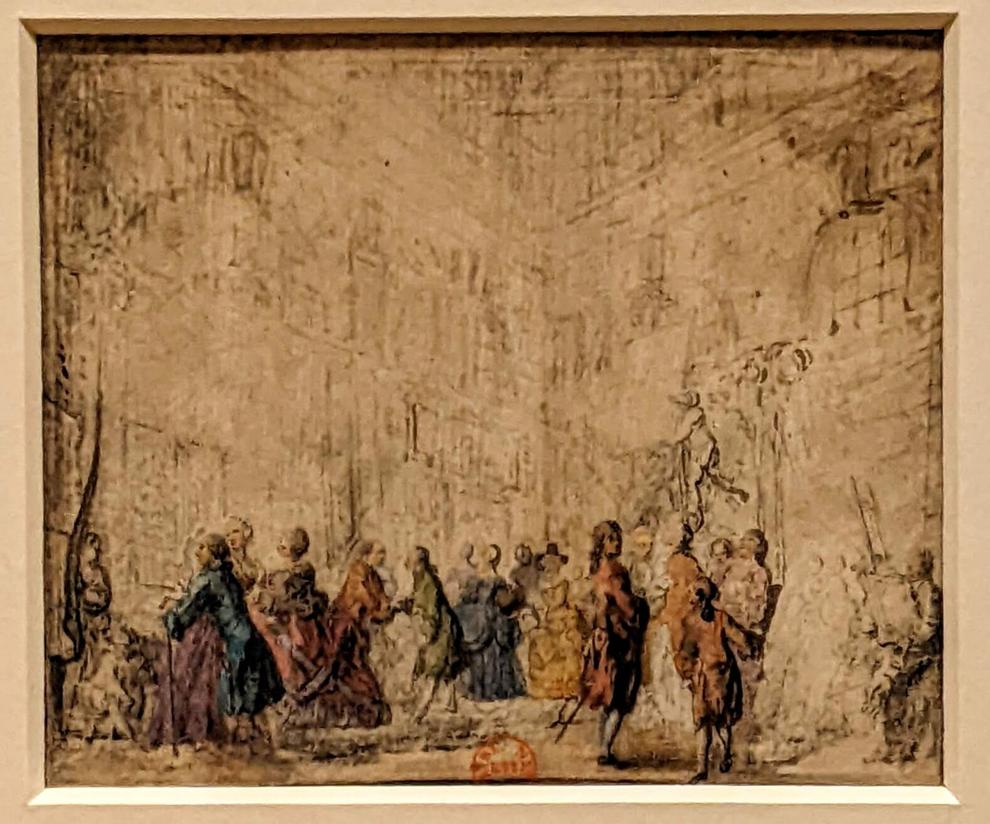 A PANORAMIC VIEW
By its very nature, this exhibition couldn't be much more than a "panoramic view," based on its goal of giving insight into a small part of the BnF's print cabinet, specifically the drawings from the 18th century, which unlike their counterparts from the 17th and 19th centuries, have never been shown or documented in separate exhibitions or catalogs. All but a few items in the show, such as Marie-Clotilde de France's drawing, have never been shown and even that one has only been shown once, in a BnF show in the 1970s.
And yet, the importance of the exhibit is not in the individual works being showcased, but of their significance as a whole and of their continued existence. The BnF's holdings are estimated to currently include over 15 million images, a collection that is measured not in actual numbers of works but in kilometers of boxes.
The exhibition, overall, according to The Clark, was conceived in a collaborative partnership between the Clark's curatorial staff, including Grandin, Bell and Anne Leonard, Manton Curator of Prints, Drawings and Photographs and that of the BnF, Corinne Le Bitouzé, Conservateur général; Pauline Chougnet, Conservateur en charge des dessins; and Chloé Perrot, Conservateur des bibliothèques. A grant from the Getty Foundation's Paper Project initiative supported the work of Grandin.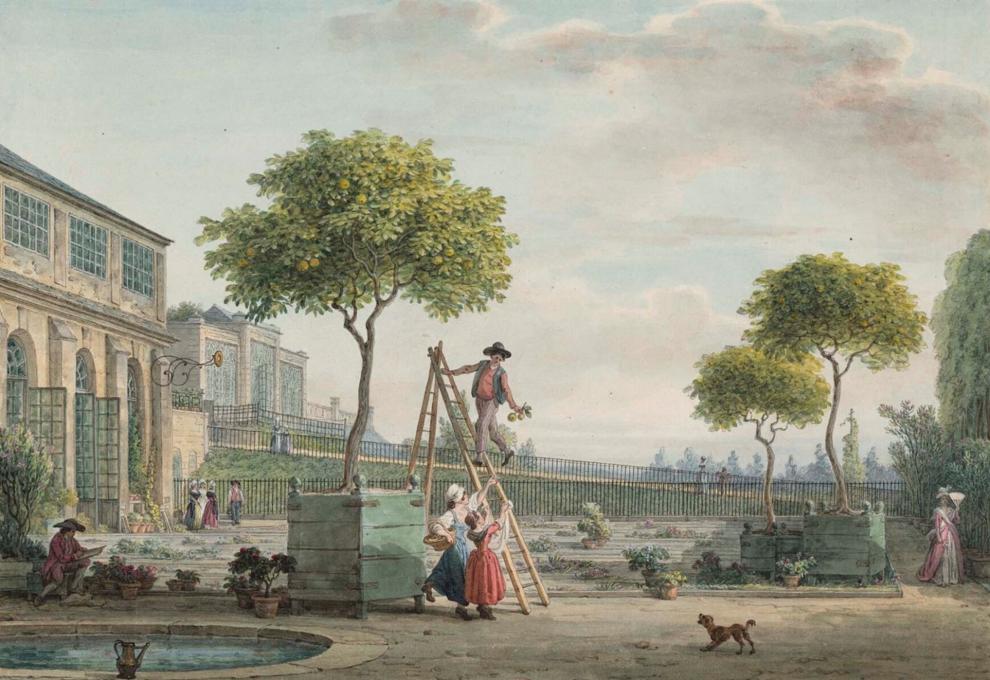 IF YOU GO
What: "Promenades on Paper: Eighteenth-Century French Drawings from the Bibliothèque nationale de France"
Where: The Clark Art Institute, 225 South St., Williamstown
When: Through March 12
Admission: Free through end of March
Hours: 10 a.m. to 5 p.m., Tuesday through Sunday
More information: 413-458-2303, clarkart.edu