January may seem bleak, but winter in the Berkshires is anything but dull. Check out these musical events coming to area stages in the next few weeks.
PEAK MUSIC SERIES: JOE ADEE & THE LUG NUTS
What: Joe Adee & the Lug Nuts perform in Christiansen's Tavern as a trio, playing a mix of blues, southern rock, R&B, old country, and a few original tunes.
Who: Joe Adee & the Lug Nuts
Where: Christiansen's Tavern, 37 Corey Road, Hancock
When: 8:30 to 10:30 p.m., Jan. 27
Upcoming: Mike McMann on Feb. 3; Michael McCarthy, Feb. 4; Austin Honig, Feb. 10; Jason & Trev, Feb. 11; Arthur James, Feb. 17; Jack Walheim, Feb. 18; Hot Shot Hillbillies, Feb. 19.
Information: jiminypeak.com/events-calendar
---
I ANBASSA: 'BABYLON BY BUS'
What: I Anbassa presents "Babylon by Bus," a Bob Marley Tribute The group will also dip into Dennis Brown's extensive catalog and some original work.
Who: Ras Ngosi, vocals, rhythm guitar (I Anbassa); Big Dread, lead guitar (Warrior King, Da'ville, Anthony B); Ian Cooper Pettys, vocals, percussion; Robin Setal, bass (Burning Spear); Burnie T, drums (Mykal Rose, Sister Nancy) and Jay Metcalf, keyboards (Johnny Osbourne).
Where: The Barn at The Egremont Barn, 17 Main St., South Egremont
When: 7:30 to 10:30 p.m., Feb. 3
Tickets: $15
Upcoming: The Wanda Houston Band on Feb. 4 and Beatles tribute band The Eggmen on Feb. 10.
Information: theegremontbarn.com/events
---
REV TOR's 11TH ANNUAL DEAD OF WINTER JAM
What: Rev Tor's Dead Man's Waltz (formerly Steal Your Peach) hosts its annual midwinter celebration which honors 58 years of Grateful Dead music and includes a slew of special guests.
Who: Dead Man's Waltz and friends, featuring special guests Mark Mercier of Max Creek, Jen Durkin of Deep Banana Blackout, Mark Paradis of The Marks Brothers and Lobsters From Mars, Mike "Woody" Wood of Rebel Alliance and Them Bastards, Chris Merenda and Dave Brown.
When: 7:30 p.m., Feb. 3
Tickets: $25
Where: Colonial Theatre, 111 South St., Pittsfield
Information: berkshiretheatregroup.org
---
Since opening in 1999, Mass MoCA's Free Day has become a much-anticipated date on the calendar, with locals and visitors flocking to the 19th-century mill complex from points near and far, ready to explore and enjoy all the eclectic museum and performing arts venue has to offer. This year, Free Day takes place from 10 a.m. to 5 p.m. Jan. 28.
FLORENCIA CUENCA & JAIME LOZANO: BROADWAY EN SPANGLISH
What: Florencia Cuenca and Jaime Lozano deliver fresh interpretations of some of musical theater's most iconic tunes with new arrangements.
Who: Florencia Cuenca and Jaime Lozano with mariachi ensemble Mariachi Real De Mexico de Ramon
Where: Club B10, Mass MoCA, 1040 Mass MoCA Way, North Adams
When: 8 p.m.. Feb. 4,
Tickets: $22 in advance, $32 the day of and $46 preferred
Upcoming: Jlin and Florence To on Feb; Ivy Sole, Feb. 25.
Information: massmoca.org/event
---
CANNA PROVISIONS CONCERT SERIES: ANNIE IN THE WATER
What: Annie in the Water is next up in the Canna Provisions Concert Series with high-energy jams and funky tones.
Who: Annie in the Water
Where: Locker Room Sports Pub, 232 Main St., Lee
When: 7 to 10 p.m., Feb. 11
Tickets: Free
Upcoming: Annie Brobst, Feb. 18; Todd Farina, March 4; Melissa Brinton, March 17; and Whiskey City Duo, March 18.
Information: cannaprovisions.com
---
SOFT SHOE BOOM BOOM SPIN
What: An evening of interactive and experimental fundraising for They Dance for Rain's dance-making programs in Nairobi, Kenya. The evening features an Unsilent Auction, a dance party, projections by Joe Wheaton and music arranged by members of the audience.
Who: Don't miss the Soft Shoe Boom Boom Spin unsilent auction and dance party at The Foundry, featuring Beth Craig on cello, Mike Fahn on valve trombone, Bonnie McCubbin on violin, Charlie Tokarz on saxophone and Andy Wrba on bass. Stefanie Weber, of They Dance For Rain, will tap dance. Mad Libs Maasai Market Theater with performers from Nutshell Playhouse.
Where: The Foundry, 2 Harris St., West Stockbridge
When: Feb. 11, unsilent auction at 7 p.m., dance party at 8 p.m.
Tickets: $25 for the unsilent auction, $15 for the dance party
Upcoming: Boobs! With Erica Von Kleist on April 15; Duo Nouveau on July 14.
Information: thefoundryws.com/event
---
INDIE NIGHT: SAMPLE THE CAT
What: The Berkshires' own Sample the Cat blends the genres of soul, rock and jazz to create a dynamic and engaging vibe.
Who: Sample the Cat with vocals by Kendrah Bellevue, Steve Dalton on guitar, Bryan Brophy on keys and Olivia Davis on drums
Where: Stationery Factory, 63 Flansburg Ave., Dalton
When: 7 to 9 p.m., Feb. 16
Tickets: $10
Upcoming: Jeff Pitchell's Legends Live On featuring Texas Flood with guests Tyrone Vaughan, Charmaine Neville and Claudette King, Feb. 17 and Mullett, Feb. 24.
Information: stationery-factory.com/events
---
THE BTUs
What: Get out your dancing shoes and head to the Race Brook Lodge for a midwinter dance party
Who: The BTUs
Where: Race Brook Lodge, 864 South Undermountain Road, Sheffield
When: 7:30 to 11:30 p.m., Feb. 18. Doors open at 7 p.m.
Tickets: $15, advance; $20, day of
Information: rblodge.com/events
---
ROOTS & SHOOTS: BLUES WOMEN OF THE CAPITAL REGION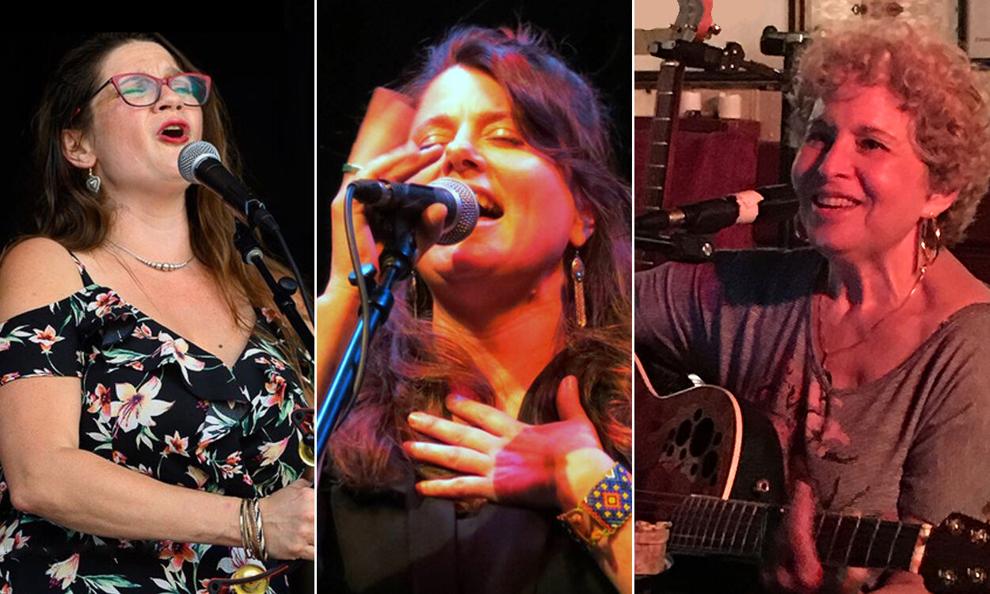 What: Spencertown Academy's Roots & Shoots Concert "Blues Women of the Capital Region," in a new collaboration with the Capital Region Blues Network, presents an evening of blues with three dynamic musicians.
Who: Robin O'Herin, Jill Burnham, and Amy Ryan
Where: Spencertown Academy, 790 State Route 203, Spencertown, N.Y
When: 8 p.m, Feb. 25
Tickets: $25, general public; $20, members
Information: spencertownacademy.org
---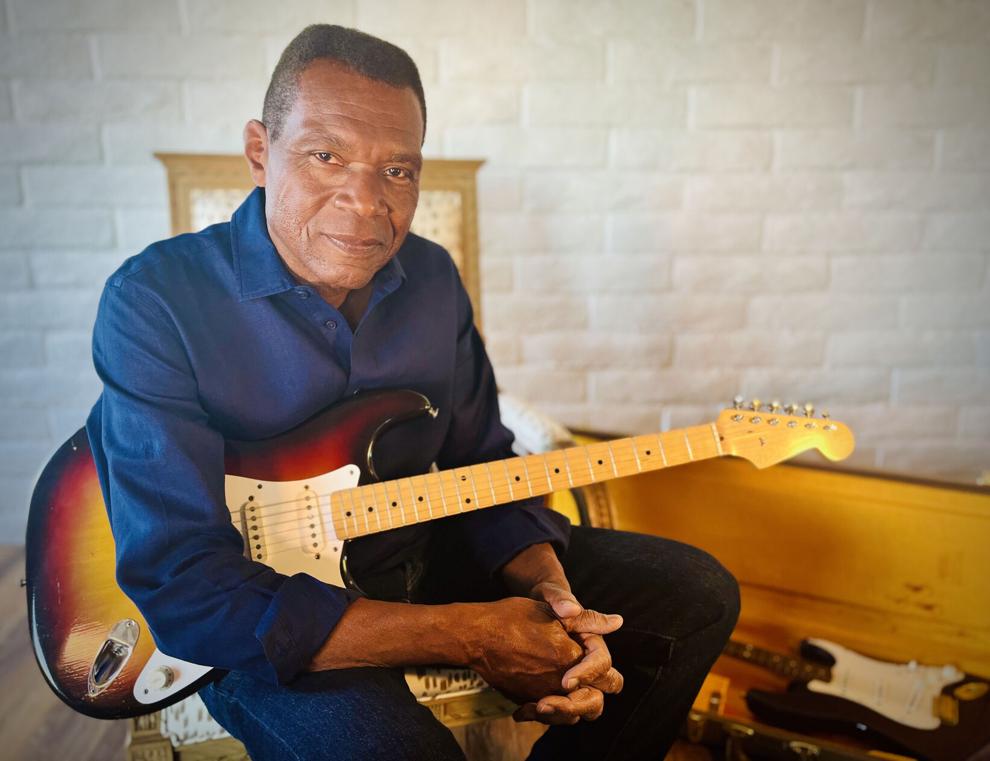 THE ROBERT CRAY BAND
What: Blues legend Robert Cray is kicking off the Mahaiwe Performing Arts Center's 2023 concert series on March 4 while on his first tour since the 2020 release of his Grammy-nominated album, "That's What I Heard."
Who: The Robert Cray Band
Where: Mahaiwe Performing Arts Center, 14 Castle St., Great Barrington
When: 8 p.m., March 4
Tickets: $35-$70
Information: mahaiwe.org/events