The holiday movie season, stretching from Thanksgiving through Christmas week, is traditionally an eclectic stretch offering prestige films in anticipation of awards season and crowd-pleasers designed to get kids home from school and their elders enjoying time away from work into theaters. This year is no exception, and with movie houses recovering from the darkest days of the pandemic, this holiday season will ideally be a joyful one for Berkshire theaters and their patrons.
Here is a look at upcoming holiday films, some of which won't arrive in Berkshire theaters until after they are released in major cities. The rule for inclusion on the list is the movies must spend some time in theaters before heading to a streaming service.
OSCAR BUZZ
The top Academy Award contenders at this point appear to be "Top Gun: Maverick," that rare summer blockbuster that delivered the goods, "Tar," featuring Cate Blanchette as a gifted and troubled conductor, "The Banshees of Inisherin," a dark Irish fable from Martin McDonagh, the writer and director of the awards-collecting "Three Billboards Outside Ebbing, Missouri," and "Black Panther: Wakanda Forever," a return to the fictional, futuristic African nation in the wake of the passing of Chadwick Boseman, the young actor who was the Black Panther. The rest of the contenders will emerge in the weeks ahead.
"The Fabelmans" (Nov. 23), is the origin story of Steven Spielberg, a fable, essentially, about a budding young film-maker, his chilly father (Paul Dano) and encouraging mother (Michelle Williams). Directed by Spielberg, the film could be revealing, or it could be obscuring.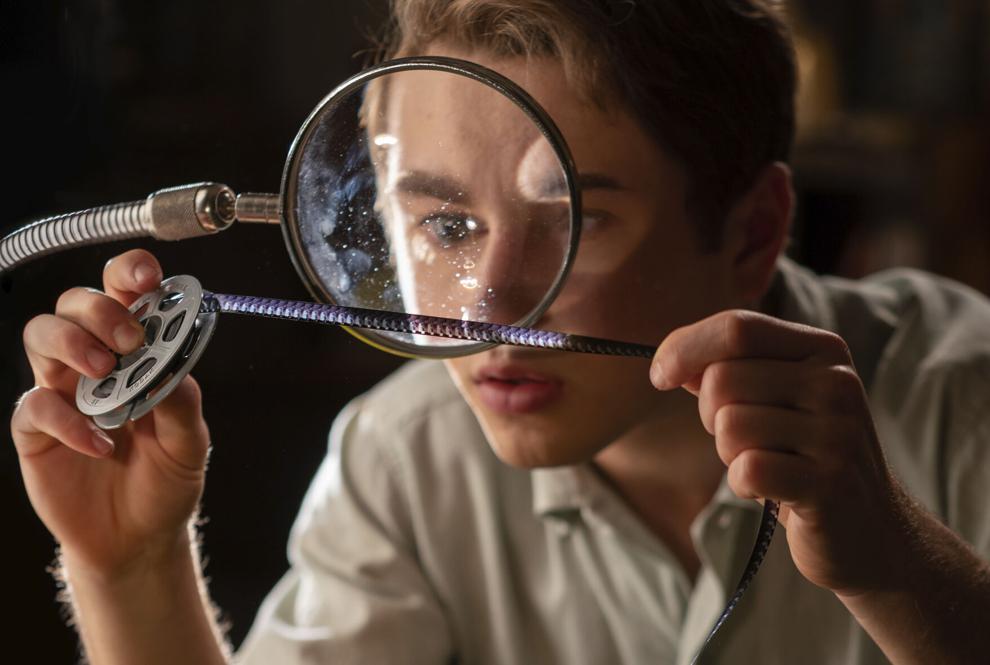 Will Smith plays an escaped Louisiana slave trying to make his way to freedom in "Emancipation" (Dec. 2), a film based on an historic Civil War figure. If Smith gets an Oscar nomination he won't be allowed to attend the ceremony because of the infamous slapping incident at the last Oscars. Also on this date comes "Women Talking," where the abused women in an isolated religious community debate whether to accept their fate, fight back or leave. Sarah Polley directs a cast that includes Frances McDormand, Rooney Mara and Claire Foy.
Billed as the comeback vehicle for former action star Brendan Fraser, "The Whale" (Dec. 9) finds Fraser under pounds of prosthetic makeup as a severely obese man trying to reconnect with his estranged teenage daughter (Sadie Sink of "Stranger Things.")
"Avatar: The Way of Water" (Dec. 16), the long-awaited sequel (13 years) to the pioneering box office smash "Avatar," returns audiences to the alien world of Pandora where soldier turned rebel Jake (Sam Worthington) and alien love interest Ney'tiri (Zoe Saldana) confront an ancient threat. The original was nominated for nine Oscars, winning three, and James Cameron again directs this mix of live action and computer graphics.
Director Damien Chazelle, who five years ago won the Best Director Oscar for "La La Land," is back with another LA story in "Babylon" (Dec. 23), which is set in the decadent days of early Hollywood. Brad Pitt, Margot Robbie and Diego Calva star. Also on this date, Bill Nighy is a bureaucrat in 1950s London who decides to reboot after receiving a fatal diagnosis in "Living." The movie is adapted from an Akira Kurosawa film that was in turn adapted from a Tolstoy novel.
DRAMA
Timothee Chalamet and Taylor Russell are a young couple whose off-putting dining habits alienate polite society in "Bones and All," Nov. 23. Also on this date, a pioneering Black fighter pilot (Jonathan Majors) teams up with his wingman (Glen Powell) to form an elite Korean War duo in "Devotion." Based on a true story, but "Top Gun: Maverick" is a tough act to follow.
A sequel to 2020's "The Father," "The Son" (Nov. 25) focuses on Hugh Jackman's Peter, whose life with a new wife and child is disrupted when his ex-wife (Laura Dern) shows up with his teenage son. Anthony Hopkins is back as Peter's dad.
The last year of a terminally ill photographer's life is seen through the eyes of his partner in "Spoiler Alert" (Dec. 2.) Ben Aldridge and Jim Parsons star. On Dec. 23, Empress Elizabeth of Austria, a great beauty turning 40 at the end of 1877, rebels at being put out to pasture in "Corsage." Vicky Krieps stars in this fictional account of a year in the life of the real empress.
COMEDY
Don DeLillo's 1985 novel "White Noise" defied easy categorization and so does the film version, but black comedy seems to fit best. Broadly, it is a satire on consumerism, but more specifically, a chemical leak requires a suburban family to flee. Adam Driver and Greta Gerwig star and Noah Baumbach directs the Nov. 25 release.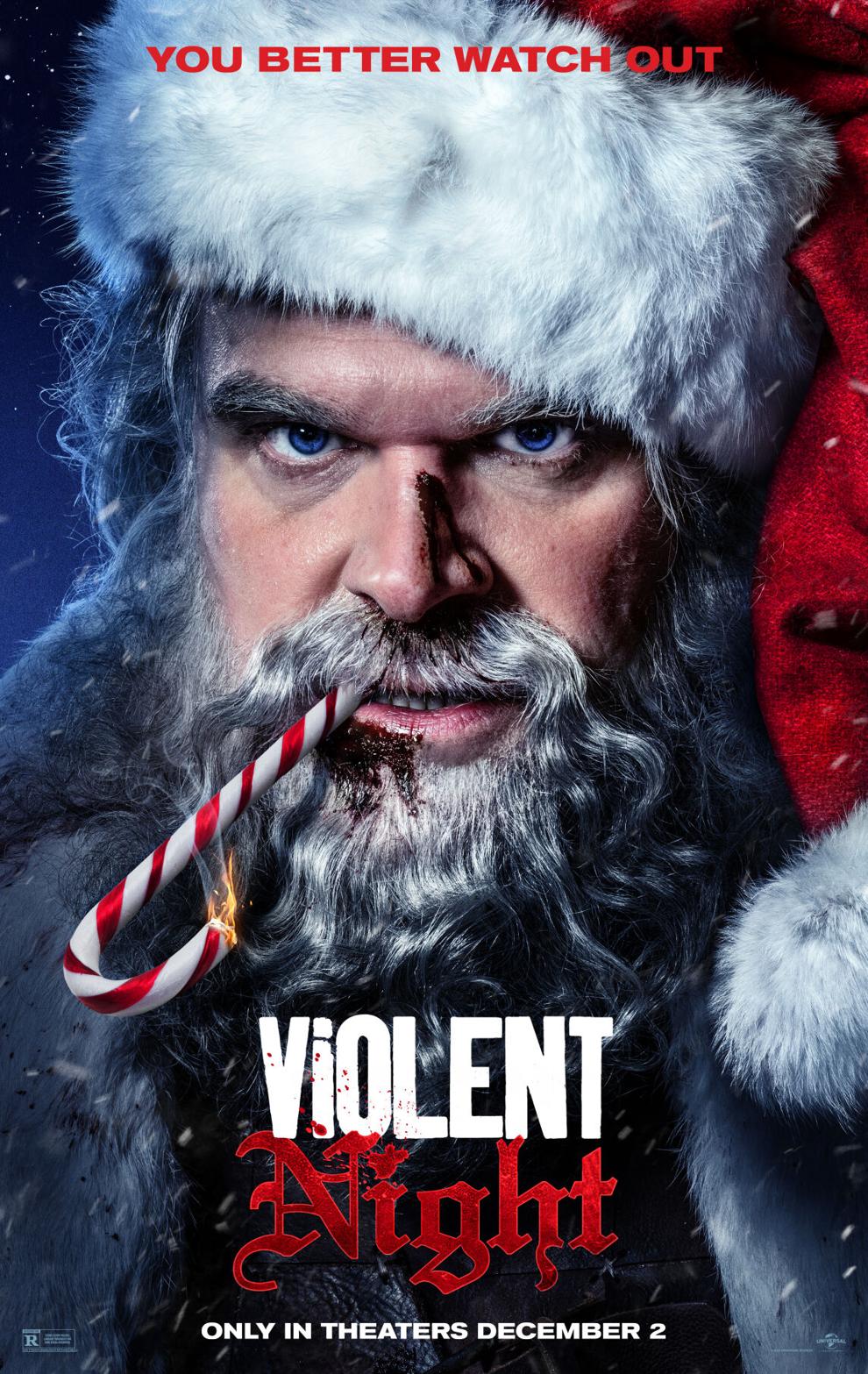 Another dark comedy, "Violent Night" (Dec. 2), owes a debt to the "Home Alone" movies, but instead of the wet bandits breaking into a house, it's a team of mercenaries breaking into a family compound. Santa Claus happens to be making his Christmas Eve rounds, however, and as played by David Harbour, the big, lovable but formidable police chief from "Stranger Things," this Santa is not a jolly old elf.
Tom Hanks goes full Clint Eastwood as a crabby old widower confronted by a lovable young family new to the neighborhood in "A Man Called Otto" (Dec. 25.) The trailer gives the whole movie away.
ANIMATION
A family of legendary explorers meet their biggest challenge ever in "Strange World" (Nov. 23), the latest from the Disney animation team. Jake Gyllenhaal, Dennis Quaid and Lucy Liu are among the voices. On Nov. 25, director Guillermo del Toro teams with stop-motion animation specialist Mark Gustafson for "Pinocchio." Given Del Toro's penchant for the weird and disturbing, it can be assumed this story of the wooden boy brought to life won't be confused with past versions, including the one now available on the Disney Channel.
The swashbuckling tabby voiced by Antonio Banderas returns to the screen for the first time in a decade in "Puss in Boots: The Last Wish" on Dec. 21. In the latest from DreamWorks animators, Puss finds that his adventures have cost him eight of his nine lives, prompting him to explore a way to restore them.
MYSTERY
Daniel Craig's drawling detective Benoit Blanc is back on the case Nov. 23 in "Glass Onion: A Knives Out Mystery." Called to a tech billionaire's private Greek island to investigate a murder, Benoit finds Edward Norton, Kate Hudson and Ethan Hawke among the suspects.
An artist and her elderly mother confront family secrets when they visit a hotel that used to be the family home in "The Eternal Daughter" on Dec. 2. Tilda Swinton stars. On Dec. 16, 20 years after the disappearance of her daughter, Anna Gunn's troubled Mom is visited by her estranged brother-in-law, played by Linus Roache, in "The Apology."
It's the 1830s, and Christian Bale's cynical detective enlists the aid of a young Edgar Allen Poe (Harry Melling) to investigate a murder in "The Pale Blue Eye." (Dec. 23.)
MUSIC
There's usually at least one holiday musical and "Matilda: The Musical" is the one this season (Dec. 9.) Adapted from the Tony Award-winning stage production, which was based on a Roald Dahl novel, the film stars Alisha Weir as an adventurous girl whose mean parents send her to an oppressive school run by the villainous, and immense, Miss Trunchbull, played by Emma Thompson.
The story of extraordinarily talented and troubled singer Whitney Houston comes to the big screen Dec. 23 in "I Wanna Dance With Somebody." British actress Naomi Ackie stars as the pop diva.