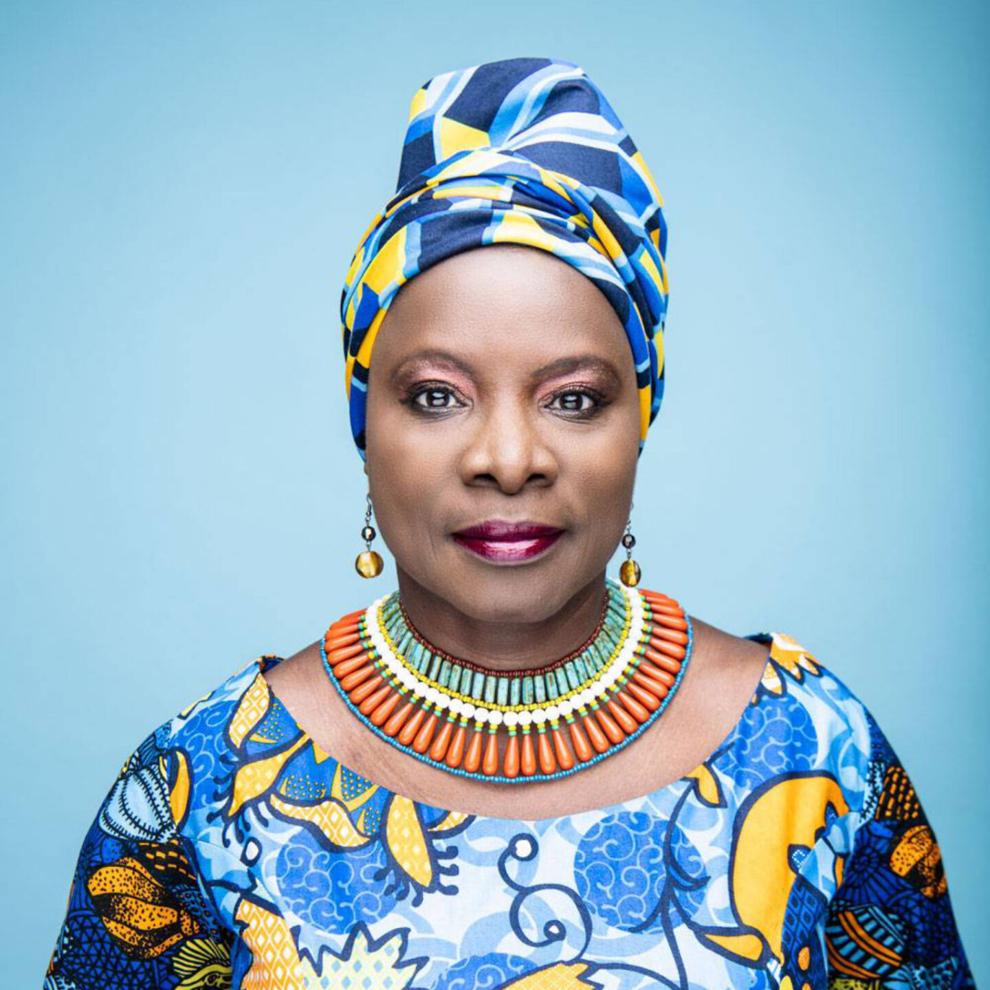 Around the world, Benin-born singer, songwriter and activist Angélique Kidjo is musical royalty. Widely considered the "Queen of African Music," she has performed at United Nations, Olympic and Nobel Prize ceremonies, collaborated with musical luminaries from Bono to Philip Glass and recorded numerous albums, four of which have won Grammy Awards.
On Friday, March 4, at the Massachusetts Museum of Contemporary Art in North Adams, she will become a goddess in "Yemandja."
Premiering in the museum's Hunter Center, with a cast of 10 and four musicians, "Yemandja, a new 90-minute original work of music and theater, is the centerpiece of Mass MoCA's annual benefit. A general admission performance, 8 p.m., March 4, will be held prior to a 4 p.m. performance March 5. The March 5 benefit includes a post-performance cocktail hour, dinner with the cast and an art auction in the museum's Building 6. Following its world premiere at Mass MoCA, the production travels to Broad Stage in Santa Monica, Cal Performances in Berkeley, Calif., the Kennedy Center and the Holland Festival.
In the story, Yoruba deity of water and fertility, Yemandja, proposes the audience join her on a journey to 19th-century Dahomey, the West African kingdom that once occupied Benin, where the slave trade is in full swing. A child, Omolola, is being born, and Yemandja gives a secret gift, the power of song. By singing, Omolola can change the world. There's one caveat: Her gift only works if her heart is pure and her intentions good. But Omolola's life isn't going easy or according to plan. Those around her are killed or enslaved by a Brazilian slave trader who has struck a bargain with her king. When tragedy strikes, Omolola, swept up in desire for revenge, struggles to access her gift of song. With Yemandja, she must find her way back to using her strength for good.
As the title character, "Yemandja" marks Kidjo's first major theater work since childhood performances at her mother's theater in her native Benin.
The project is a family affair, with music written by Kidjo and Jean Hebrail, her husband of 35 years — they met when Kidjo left then-repressive Benin for France — and text and lyrics by their daughter (an actor and writer) Naïma Hebrail Kidjo.
"This has been in me since I was a kid," said Angélique Kidjo by phone from New York City on a chilly Valentine's Day morning. "I heard the word slave when I was 9-years-old, and wanted to understand more. And to find a way to build bridges, not pointing fingers at each other, [but] working together to move forward."
The much-honored Kidjo walks her talk. A UNICEF Goodwill Ambassador, her nonprofit Batonga Foundation supports sub-Saharan girls' education and training, and she travels the world in the cause of injustice, need and women's rights.
This is the first time Kidjo, 61, and her daughter, Naima, 28, have worked together artistically.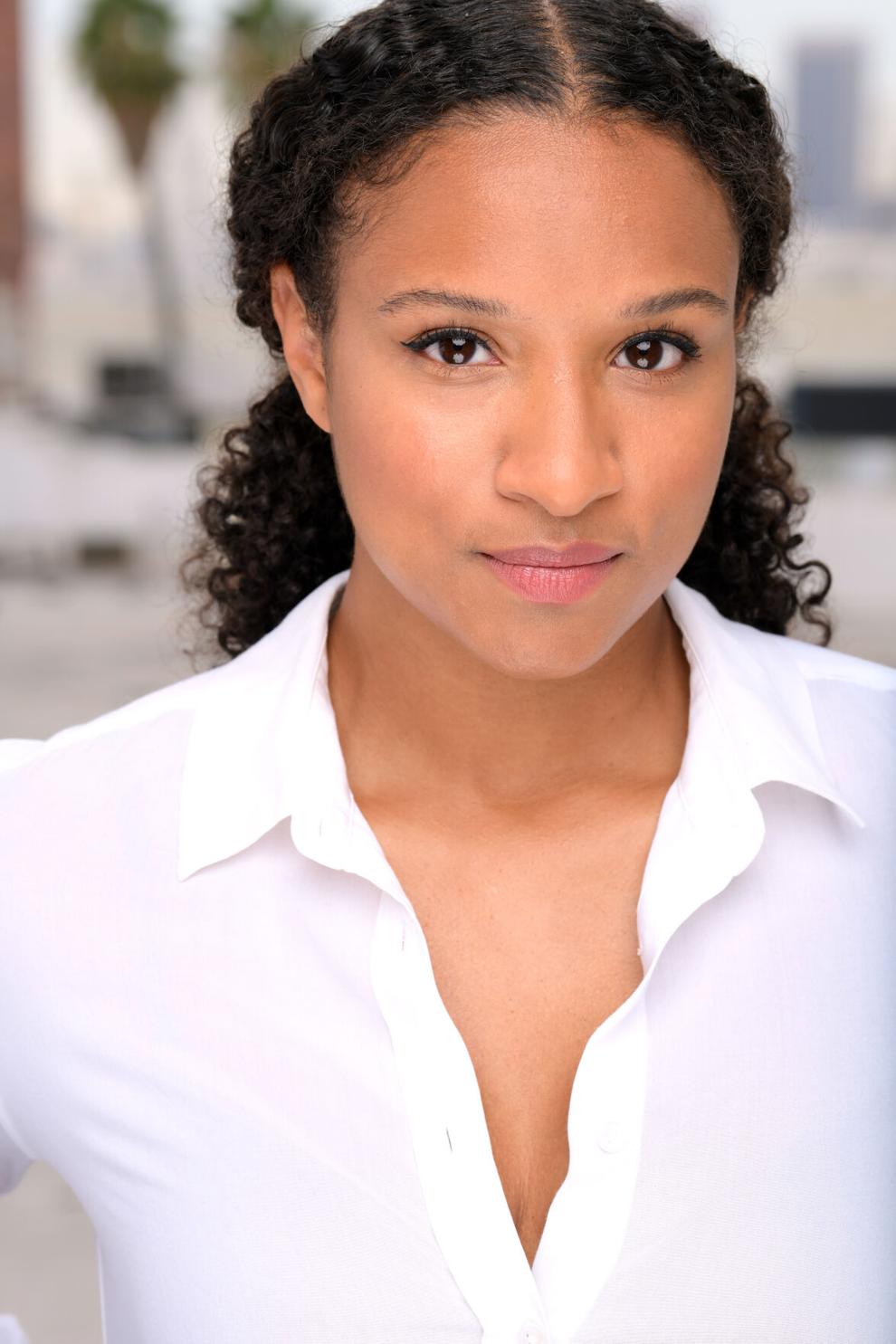 "I've been thinking about this for so long, and what Naïma has written is exactly what was deeply imbedded in my soul. It's humbling and scary and joyful. We don't realize how we've impacted our kids, how they absorb everything we say, until it comes out."
One of 10 siblings, over the years Angélique Kidjo has performed in her brother's band, toured with family members and collaborated extensively with composer arranger Hebrail.
"It's important for me, I believe that when we work [with family] we create more sustainable, radical beauty," she said. "I want people to feel uplifted by the beauty of the story and see the possibilities that they have. People have power, but they don't use it."
The story's darker elements reflected Kidjo's own ancestors' suffering standing up to the slave trade, a long-held family secret.
"It was very difficult for me to swallow," she said. "When we did the first reading at Mass MoCA in October, emotionally it was really hard.
"The issue and trauma of slavery is still there. The growth of capitalism coincides with slavery, the way business is done today is still the same."
Today's generation, she feels, needs to be educated on the subject in a way that is accessible.
"Yemandja" weaves music, story and dance together in a vibrant, moving performance described as part family drama, part historical thriller, wrapped in a magical realism style moving between the worlds of spirits and the living.
"For me, those two worlds have always been there," Kidjo said.
Yoruba gods, she noted, predate Greek mythology. Colonization, however, suppressed any sense of spirituality.
"Religion means you are evolved enough to understand there are some things bigger than you," she explained.
This is the first play Kidjo and her husband have worked on. A distinguished creative team led by director Cheryl Lynn Bruce includes music director Darryl Archibald and choreographer Beatrice Capote, with lighting design by Kathy Perkins and sound design by Kumi Ishizawa.
Visionary artist Kerry James Marshall's evocative set is enhanced by Rasean Davonte Johnson's atmospheric and historic projections, while Mary Jane Marcasiano's costumes incorporate vivid fabrics from Senegal.
"When I work with people, I don't tell them what to do," Kidjo explained in an online conversation hosted by Guild Hall of East Hampton, N.Y. "I trust [them] to help me tell this story in the way that will touch people."
"So many storytelling elements don't have to be written or spoken," Hebrail Kidjo said in the same discussion. "How much can be told by the set or a costume? Music, projection, light — all these different elements come together to tell that same story, it's a real collaborative effort."
Added director Bruce, "The audience loves to have magic, they like to see you make magic right in front of them."
In a recent phone interview, during a rehearsal break in New York City, Hebrail Kidjo said, "My parents wanted to do some sort of theatre project for a while. Three years ago they turned to me because they couldn't find somebody to write who [could bridge] African and American culture."
Born in France, Naïma Hebrail Kidjo, since the age of 4, has lived in New York, Paris and Benin until settling in the U.S. as a teenager. After studying acting at Yale and pursuing theater in Chicago, the film and television actor relocated to Los Angeles.
That multicultural upbringing "is my superpower," she said. "It has given me a sharp eye for people and cultural quirks. I've seen so many slices of life, I think it's made me a better artist and a better person."
With her first foray into writing being a Yale thesis script, "Yemandja" is her biggest writing project so far. Thinking she would eventually hand the assignment over to another writer, a two-day pre-pandemic meeting with director Bruce and visual designer Marshall rekindled her enthusiasm.
"I was so fired up I was typing away on the computer in the Uber home," she said.
She describes the result as "a fast-paced, emotional musical roller coaster."
"Yemandja created the oceans. Everybody was one community on one piece of land, then in a moment of anger she broke it apart. She's trying to make up for [letting] people forget they're all one. She's building a bridge between all of her children in the world, and Omolola is building a bridge in her own community, finding unity in these really divided times," Hebrail Kidjo said.
"The story is of my own making, but a lot of the elements are things I grew up around. The baptism at the beginning is inspired by my mother's own baptism. It's a weaving of personal history and mythical history."
She has woven Yoruba proverbs throughout the text, and incorporated traditional chants in the fabric of the music. Songs, she noted "take us on an incredibly emotional journey."
"Music is intrinsic to society and life. My mom, aunts and uncles come over to the house, they're talking, and suddenly they're singing. Such is the Benin way, the African way."
Besides writing all the lyrics, Hebrail Kidjo also composed music for two songs. "That was a beautiful process, working so closely with my mom and my father, building that landscape together."
The project has inspired her to write more. "I'm working on a short film project, in French, that I'm hoping to shoot in France sometime this year," she said.
She visits Benin when she can. "That whole continent has so much beauty. I would go when I was a kid, and we had a really fun trip with all my cousins for my grandma's 90th birthday."
The family matriarch passed last summer.
"In a lot of ways, [Yemandja] is an homage to her. The play is dedicated to my mom's eldest brother, Oscar, who passed in 2018. He was a spiritual leader in our community, always talking about how important it was to help people find balance between modern life and tradition."
That tradition is woven into daily life the way music is, she added.