GREAT BARRINGTON — Barbara Kopple is a storyteller by trade.
The two-time Academy Award-winning filmmaker has been one of the most politically engaged documentarians in the country since her 1976 film, "Harlan Country, USA," documented the 1973 coal miners' "Brookside Strike." The documentary took home an Oscar in 1977.
Kopple took home the Oscar for Best Documentary, again, in 1991, for "American Dream," which recounted the unsuccessful 1985-86 Hormel Strike in Minnesota. The meatpackers union went on strike after Hormel cut the hourly wage from $10.69 to $8.25 and slashed benefits by 30 percent while posting a net profit of $30 million.
She's screening her latest documentary, "Gumbo Coalition," at the Berkshire International Film Festival 7:30 p.m. June 2 at the Triplex Cinema. The film also is available for streaming through the film festival's streaming pass, midnight, June 1 through 11:45 p.m. June 5.
Kopple is also one of three women filmmakers participating in BIFF's 12:30 p.m. Tea Talk, "Celebrating Excellence in Film Through the Lens of Berkshire Female Filmmakers." The talk, at the Mahaiwe Performing Arts Center, moderated by Berkshire Film and Media Collaborative Executive Director Diane Pearlman, includes Kopple, Karen Allen and Cynthia Wade.
"Gumbo Coalition," shot in Kopple's characteristic cinema verité style follows social justice leaders Marc Morial, former mayor of New Orleans and president of the National Urban League, and Janet Murguía, president of UnidosUS, an advocacy organization for the country's Latino community, as they join forces to combat structural racism and the resurgence of white supremacy during the Trump era.
"It was soft-finished in 2023. It took four years to make," Kopple said during a recent phone interview with The Eagle. "We had COVID. Undoubtedly, this film was made during one of the most turbulent eras in America. It's a dramatic story of America at the crossroads and how this country has always been diverse and will continue to be so.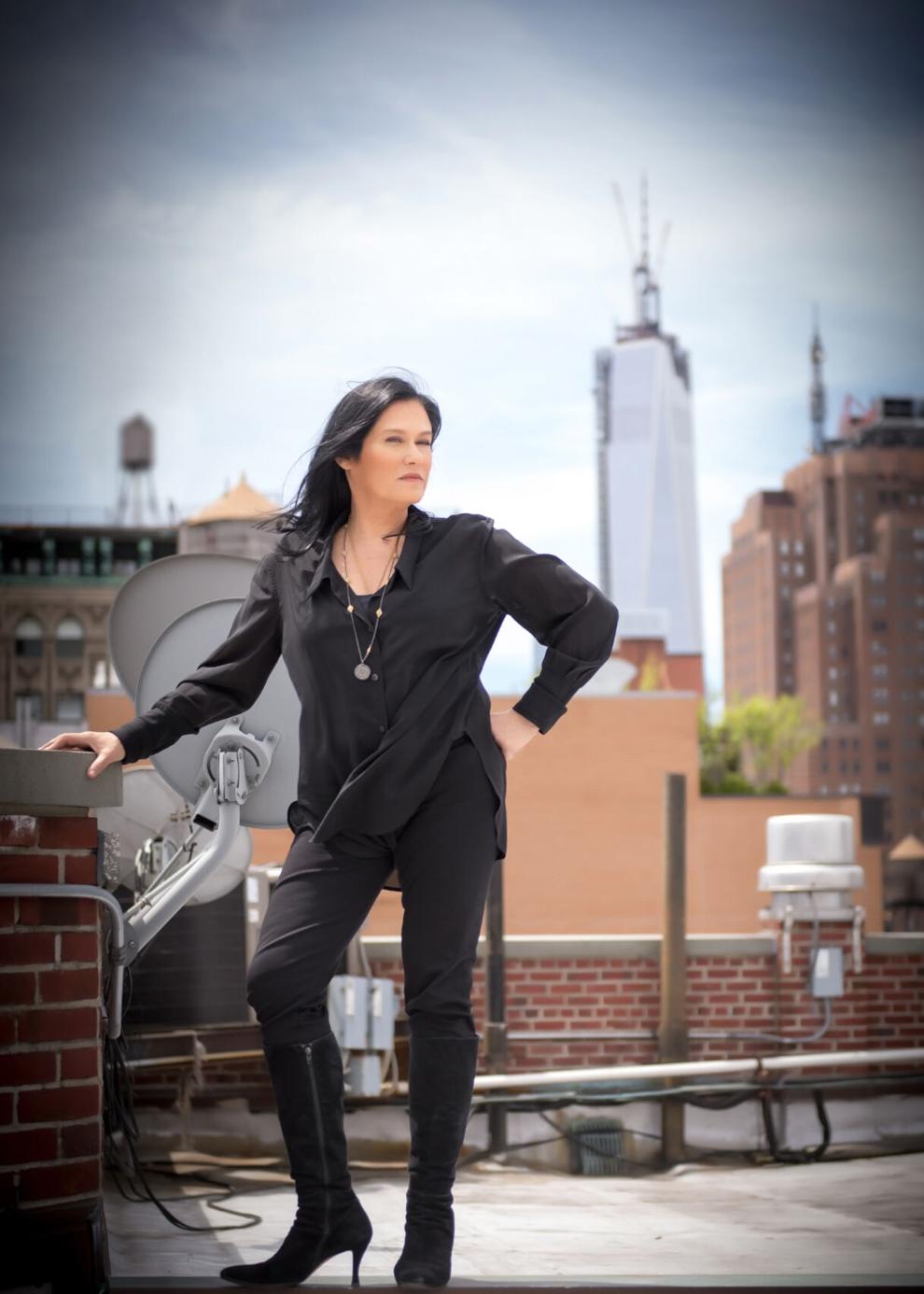 It's really a look at two people who are so incredible, Marc Morial and Janet Murguia, and their friendship and how they work together to make things happen. It's also a real look into both their families and how they go to be who they are."
Editor's note: Ahead of the June 3 BIFF Tea Talk, Kopple answered a few of our questions about being a woman filmmaker, the film industry and her Berkshires experience. Her answers have been lightly edited for length and clarity.
QYour career as a documentary filmmaker includes a very long list of very poignant subjects and issues. How do you choose your projects?
BARBARA KOPPLE: I always look for inspiring people and people who have really chosen a life of purpose. When I was introduced to Marc [Morial] he just took my breath away. He then introduced me to Janet [Murguia] and I thought that it would be a great fit. They both really just care about this country and its ideals and they're just both leaders that can be trusted. I think, in this time when we have leaders that can't be trusted, this is like breathing fresh air.
QHow has documentary filmmaking changed since you started making films?
BARBARA KOPPLE: It's still hard and it's still a challenge and it's still hard to raise money. But at least now there are many more outlets for documentary films. When I started there was no money and very few outlets. PBS was an outlet and now we have so many. That's the difference. It's just so wonderful that so many are being made and that so many people can pick up a camera, with all the passion and goodwill that they have, go out and tell a story that's really important to them. I love it.
Getting to know who people are, what greater gift can one have? I love knowing about history. I love knowing about culture. I love knowing about how people change when they're confronted with challenges and the decisions and choices they make as human beings. You know, the great things and the fragilities.
Q Are there benefits to being a woman filmmaker?
BARBARA KOPPLE: I did a film on Mike Tyson and being a woman was fantastic because it meant that I could ask men to be sort of touchy-feely and talk about things they might not normally talk about. I had people burst into tears. I think a guy doing that type of film wouldn't be able to do that because guys are supposed to be tough and know everything about sports and that kind of thing. The people that you're interviewing try to help women, so it makes it a lot easier.
The most fun I had after Tyson was that all these groups of men got together to watch it and I was being interviewed by all these tough macho guys on sports radio and I was just having the time of my life answering their questions.
In Harlan County, [being a woman] made it a lot easier because women are thought not to intimidate people and I like being able to do what I want to do and not have to prove anything to anybody.
QWhat are some of the challenges of being a woman filmmaker?
BARBARA KOPPLE: I think if you're doing documentaries, there are less challenges because men want to do high-priced fiction-action features. They get very high budgets and we practically get nothing for documentaries. It's never really changed, at least not for me. It's always a challenge and I just love it. I've done fiction and television like "Homicide: Life On the Street," "Oz" and commercials just to keep our head above water here [at her film company, Cabin Creek Films]. But the documentary, for me, is what I adore doing and I'm not going to let a little thing like money stop me from doing it. It just means too much.
QHave the Berkshires influenced your work in any way?
BARBARA KOPPLE: I don't know if it's influenced my work, as so much as it's a place of peace and solitude. It's very spiritual for me. Walking around Lake Mansfield or just going on a hike just lets you commune with nature and let everything out of your head, which is really, really good when you're making documentary films. So I think the great beauty of the Berkshires is something that has been incredibly important to me.