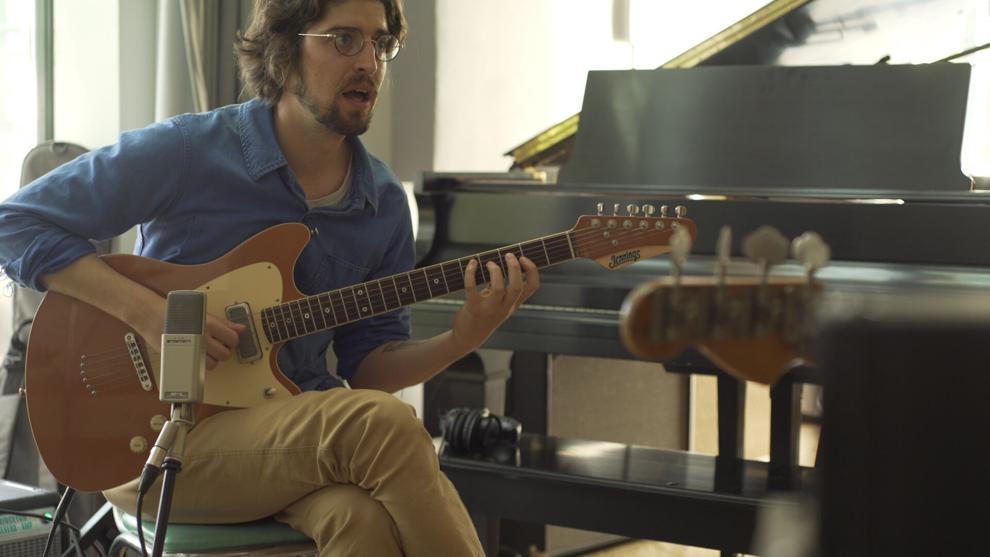 WILLIAMSTOWN — The details of Benjamin Jaffe's musical career include the madcap, certainly.
He accidentally inhaled a mouthful of confetti while playing the flute in front of 20,000 people at the State Farm Arena in Atlanta last month.
His image, likeness and voice were featured in the animated series "SpongeBob SquarePants" in 2006. (In it, he played in a boy band. Technically, since the show takes place on the floor of the Pacific Ocean, he played in a boy-fish band.)
With a fellow musician friend, he's been known to don a long, curly white wig and appear in the streets of Los Angeles or wherever under the name "The Bachstreet Boyz," playing songs such as "Invention no. 11 in G minor" substituting violin concertos with guitar concertos.
But seriously, Jaffe, 36, was named an all-state drummer before graduating in 2003 from Mount Greylock Regional School, in Williamstown. And seriously, he was half of the critically acclaimed, globe-trotting dynamic musical duo known as honeyhoney. In its heyday, most of honeyhoney's larger live shows topped out at about 700 attendees. So what in the world was Jaffe doing on stage in front of 20,000 people playing flute? The Benjamin Jaffe known in the Berkshires, the Benjamin Jaffe known in his adopted home of Los Angeles, he doesn't even play woodwinds.
He can explain. Just give him a moment to get his bearings.
He's back in town for a bit, visiting his parents, Marc and Vivian Jaffe, of Williamstown, and preparing (sort of) for a gig at The Egremont Barn. He'll be playing Thursday, March 10, beginning at 7:30 p.m., with his local musical pals Asher Putnam (of Bela's Bartok), Asher's brother Jesse and the Putnams' patriarch, Robert (of The BTUs and many other acts).
The evening is being billed as "Putnam vs. Jaffe."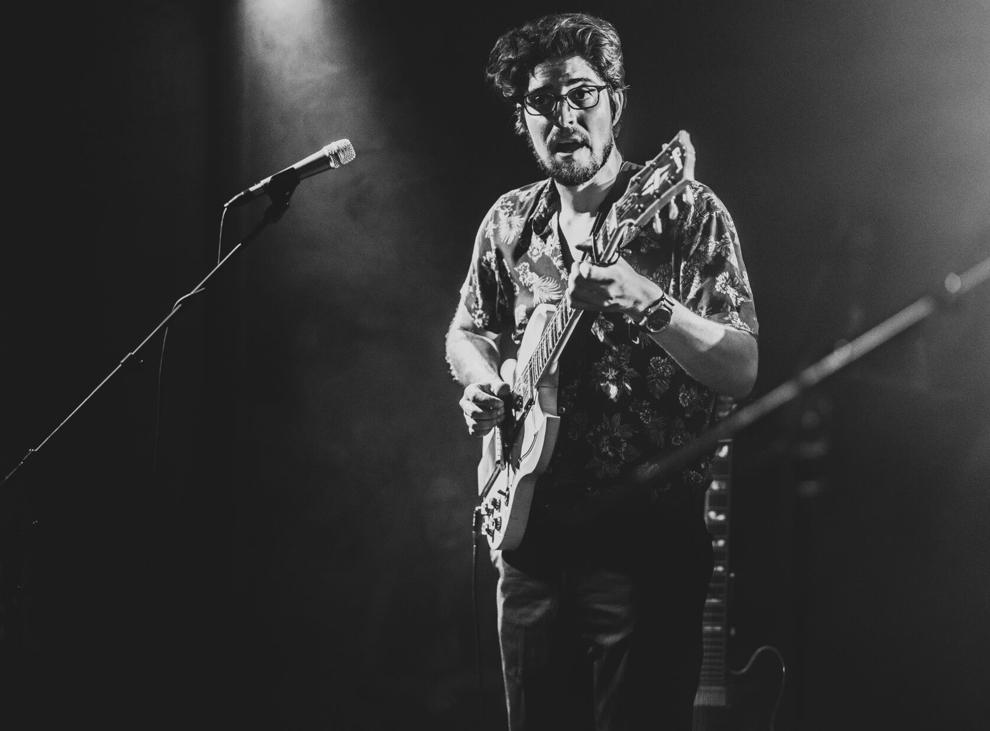 It's highly unlikely Jaffe will be playing the flute in Egremont. It's highly likely he'll play the guitar, maybe piano, and sing many of his own compositions.
Benjamin Jaffe songs (you can find them on Spotify) are auditory postcards, with vivid imagery of emotional damage and repair. Graceful, searing, poetic and playful, they are delivered in a voice that can ascend the temple gates of a tender falsetto.
It's that voice that got him the gig on that stage in Atlanta — and at recent sold-out shows at Madison Square Garden, Boston's TD Garden, Los Angeles' Staples Center and arenas across the nation. And on "Saturday Night Live," too, this past October.
Indeed, in an unusual turn in an unusual life, Jaffe accepted an invitation last year to join the touring band backing the Grammy Award-winning outlaw-pop-country star Kacey Musgraves. For the tour, Musgrave chose Los Angeles musicians, many of whom Jaffe has known for years.
He's providing back-up singing and guitar. And, because he's Benjamin Jaffe and he thrives on musical challenges, he took it upon himself to learn, note for note, the jazz flute solo originally performed in the studio by veteran Nashville session player Jim Hoke.
The solo provides the climactic, cathartic moment in Musgraves' anthemic song "There is a Light," the penultimate track of her latest album, "Star-Crossed." The song was inspired by Musgraves' marital break-up with the singer Ruston Kelly. She has made it known that the song and its flute solo mean a lot to her.
In fact, "There is a Light" provides the climactic moment in the live show. That's when the laser lights go berserk and confetti rains down from the rafters. And, yes, in Atlanta, on Feb. 9, things went awry. First, Jaffe inhaled some confetti, and then, in his attempt to turn away from the confetti squalls, he got hit in the mouth by the headstock of Tarron Crayton's bass guitar.
Jaffe quickly recovered and resumed playing that instrument he had never played until last September, when he rented one for $25 a month from a music store in Burbank, Calif.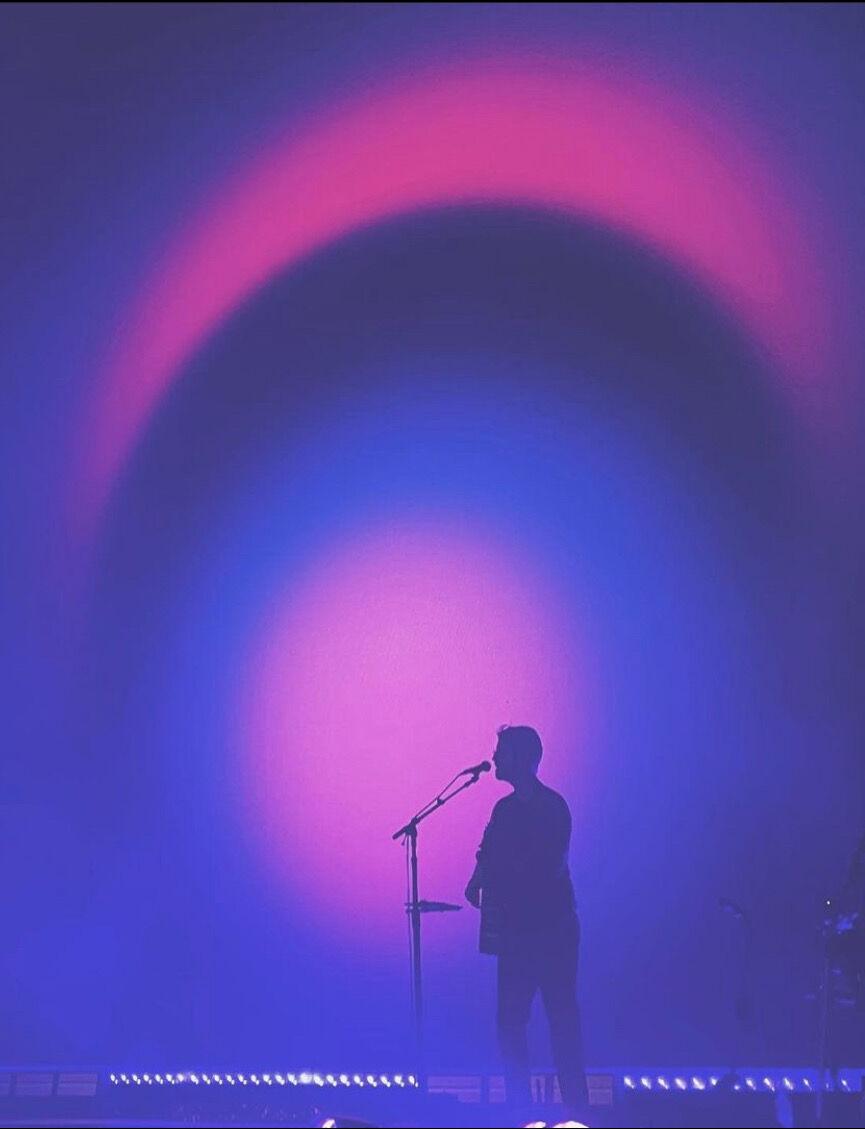 The United States leg of the tour ended last month. He'll join the European tour beginning in June, in Barcelona, Spain.
He's loving it, he said.
"It's with my friends," he said. "It's a real band. We all like the music. It's fun. We're well compensated. It's, like, great."
MUSICAL BEGINNINGSHe sounds like he's astounded by it all. The fact that he's 36 and still able to spend the bulk of his waking hours thinking about music and playing music — this all amounts to a dream come true for the former Williamstown boy who used to work at Toonerville Trolley Records and spend all his earnings buying records from his employer.
He started playing music at age 6. The first instrument was violin. It didn't stick. He didn't want to be Itzhak Perlman. First, he wanted to be the great jazz drummer Randy Kaye. Then, he wanted to be the great singer-songwriter Jeff Buckley.
As for the drums, Jaffe excelled. Indeed, he took drum lessons from Kaye, who by then had moved from New York City to the Berkshires. Jaffe began playing in bands, including with his Berkshire Country Day schoolmates the Putnams, Asher and Jesse.
Jaffe recalled the life-changing moment he had at the Putnam home, in the basement. He was maybe 11 years old. Robert Putnam, the father, who is among the Berkshires' cadre of top-tiered weekend warrior musicians, climbed down the steps, plugged in an electric guitar and started playing Jimi Hendrix.
"It blew my mind," Jaffe said. "I didn't know you could do that. That combination of him and Randy Kaye really was what pointed me in the direction I wanted to go."
Upon high school graduation, he dodged college all together and headed straight to Los Angeles to become his own version of Jeff Buckley — a singer-songwriter, that is, with a sweet, soulful voice and with stories to report from the frontlines of deeply felt experience.
Except for a two-year interlude in Nashville, Tenn., Jaffe has called Los Angeles his home ever since.
In those early years, beginning at age 18, he would endeavor to sing his own songs at open mic nights, but he'd suffer from horrendous stage fright. He pressed onward and eventually landed paid gigs. Still, due to jangled nerves, he'd get physically sick before the shows.
"But I just kept playing," he said.
He eventually met two music legends who proved pivotal in Jaffe's pursuit of a music career. The first was Andrew Paley, a songwriter, record producer and multi-instrumentalist whom Beach Boy Brian Wilson himself once called "the most frighteningly talented person that I've met."
Paley lined Jaffe up with some recording sessions, including on "SpongeBob SquarePants."
"All the sudden I'm getting these kind of weird showbusiness opportunities," Jaffe recalled.
It included dressing up in a peach-colored tuxedo and playing jazz on "The Ellen DeGeneres Show."
The second person he met who proved supportive was Ned Albright, who composed songs for the likes of Glen Campbell, Dusty Springfield and The Monkeys. Through Albright, Jaffe found his way to a recording studio to professionally record his own songs for the first time.
That's when he met a singer, songwriter and multi-instrumentalist named Suzanne Santo, a native of Cleveland, Ohio. They formed the Americana group honeyhoney in 2006, which became the focus of Jaffe's existence for the next 11 years until the two (who had been romantically involved) disbanded.
Along the way, the duo recorded three albums under three different record labels, went on extensive tours (at one time, in a 2007 Cadillac Escalade whose previous owner was Elon Musk), were regulars on the TBS' comedy series "The Guest Book," and grew a devoted cult following with the help of a super fan, the podcaster Joe Rogan.
Since 2017, Jaffe has been recording as a solo performer. He's also been co-writing songs for other artists and scoring the music for films and television. Before the pandemic hit, he was putting on multi-media performances in Los Angeles that were generating rave reviews.
Then, last summer, Musgraves came calling.
This week, in this extended break in a world tour, Jaffe found his way to Alford, to check in with the Putnams. They hashed out ideas of what they're going to do at their show on Thursday at The Egremont Barn, in the very same town where Jaffe played his first paying gig, at age 14, at a former roadhouse on Route 23.
"I think the concept is," said the elder Putnam, "we're going to recreate some of things that they did back when they were teenagers in the basement, maybe taking turns."
Putnam, himself, will have one song request of Jaffe: that he sing the John Lennon song "Jealous Guy." He's heard Jaffe sing it before.
"Yeah, he just kills it with this Donny Hathaway-style soul singing," Putnam said.