GREAT BARRINGTON — "I was repeatedly told that because I took it as prescribed that I couldn't be dependent and that Ativan was harmless."
Geraldine Burns, of Boston, was prescribed Ativan — one of several pills classified as benzodiazepines or "benzos" (including Xanax, Valium and Klonopin) often prescribed to treat anxiety and insomnia — after the birth of her second child in 1988. She had complained of a "heavy feeling" and was given Ativan in the hospital. She was referred to a psychiatrist who prescribed Ativan to be taken regularly. She began to experience anxiety, agoraphobia and panic attacks — all which she had never had before.
Burns would soon stumble upon an article in a magazine that described her initial complaints of a "heavy feeling" as being symptoms of a uterine infection that commonly happens after childbirth. Antibiotics cleared up the infection and the heavy feeling, but Burns remained on Ativan, as prescribed by her psychiatrist. Over the next nine years, her prescription dosage would increase and so would her medical issues. She would be prescribed antidepressants and numerous other drugs to treat her growing list of ailments, including tachycardia attacks (increased heart rate).
"I didn't know it at the time, but I quickly became tolerant to the Ativan and was experiencing withdrawal symptoms between doses," she told the Massachusetts State Legislature's Joint Committee on Mental Health and Substance Abuse in her April 2016 testimony during a hearing of Bill H.4062, An Act relative to benzodiazepines and non-benzodiazepine hypnotics.
Known as the "benzo bill," that bill and similar bills filed by state Rep. Paul McMurtry, D-Dedham, in subsequent years, have sought to establish "informed consent," wherein patients being prescribed benzodiazepines and non-benzodiazepine hypnotics are warned of potential side effects and the dangers of long-term use, as well as the establishment of a protocol to help patients come off of the drugs in a manner that decreases their prescription in a controlled manner.
"The people in this room today were all good patients. None of us took more than we were told. None of us abused them. We were told they were safe, harmless and non-addictive and that's not true. I called my psychiatrist and told her my symptoms when I tried to stop taking the Ativan. She told me to keep taking it, that I'd have to take it for the rest of my life and to stop questioning her," Burns said during a similar hearing in 2017.
Burns, now a patient advocate and a driving force behind the efforts to keep the so-called "benzo bill" alive in Massachusetts, is one of several voices in Great Barrington filmmaker Holly Hardman's documentary, "As Prescribed," which debuted at the 2022 Berkshire International Film Festival last June. It went on to screen at the Sheffield DocFest in Sheffield, England; NHDocs festival in New Haven, Conn.; the St. Louis International Film Festival, and the U.K.'s Global Health Film Festival in December.
Due to the amount of requests for "As Prescribed," Global Health Films is hosting a second online screening of the film, which is available on Sunday, Jan. 22, 4 p.m. EST. The screening will be followed by a panel discussion moderated by Global Health Film advisory board member Alice Hawryszkiewycz and featuring Hardman, Burns, Sonja Styblo, who also appears in the film and medical journalist Robert Whitaker. Tickets are £9.99 for non-members (about $12.19) and can be purchased online at globalhealthfilm.org/events/as-prescribed.
Hardman began making the documentary in 2014, after her own experience with a prescribed benzodiazepine, in her case Klonopin.
"I did go through this benzodiazepine experience, taking the benzodiazepine on and off for years as prescribed and asking questions. It's funny, there was only one doctor who said — not that the benzodiazepine was the source of the issues I was having, you know, the mystery illness I was having — but just that maybe the Klonopin wasn't good."
That doctor, she said, prescribed a "nutraceutical supplement," a pharmaceutical grade nutrient supplement, in place of her Klonopin.)
"That was probably the worst piece of advice he could have given me, to tell me to just stop suddenly, which I did. I just started taking this nutraceutical and about a week in I was feeling much worse and strange," she said. "I thought it was the nutraceutical, not the benzodiazepine."
Hardman eventually decided to quit Klonopin.
"I was on this drug, not exactly understanding why. It helped me with my panic driving. It helped me sleep. I said, 'oh, you know, I think I can get past that.' And so, I did stop taking it suddenly. On the fourth day in, I was about to get myself to the emergency room. I was in such a state of, I guess I would say now, neurological dysfunction."
And then she did what we're all told not to do. She Googled her symptoms.
"As soon as I Googled, I found on Wikipedia that stopping Klonopin, suddenly is very dangerous. You can have seizures just by stopping it. So I ran to the bathroom, got it out of the medicine cabinet and took one. And there I had my answer because shortly after I took the pill, I was feeling fine again. But in the same moment, I was thinking, 'This is not how we're supposed to be living on this planet,'" she said.
She kept searching the internet and found plenty of others, who, like herself, were looking to safely come off of benzos. She eventually found, online, a protocol written by a doctor, for those seeking to come off the drugs in a safe manner, as and steps to help the individual cope with Benzodiazepine-Induced Neurological Dysfunction (BIND), both physical and psychological symptoms experienced as the body adapts to the removal of benzodiazepine from the system. Symptoms, which can last for months or longer, include: severe anxiety, difficulty focusing and distraction, low energy, insomnia, memory loss, sensitivity to light, sound and smell, digestion difficulties, pain, akathisia, trembling, tinnitus, uncontrollable emotions, muscle weakness, pulls, and strains, and suicidal intentions.
It also connected her with Burns and the movement to have legislation put in place to help inform patients of the risks of using benzodiazepines, drugs that are meant to be used short-term. She also connected with many individuals with similar journeys, some successful, some in process and some not-yet begun. The documentary shares some of their stories, including that of Matt Samet, once a sponsored rock climber, was prescribed Klonopin after a climbing-related accident found himself unable to look at a climbing magazine without having a panic attack.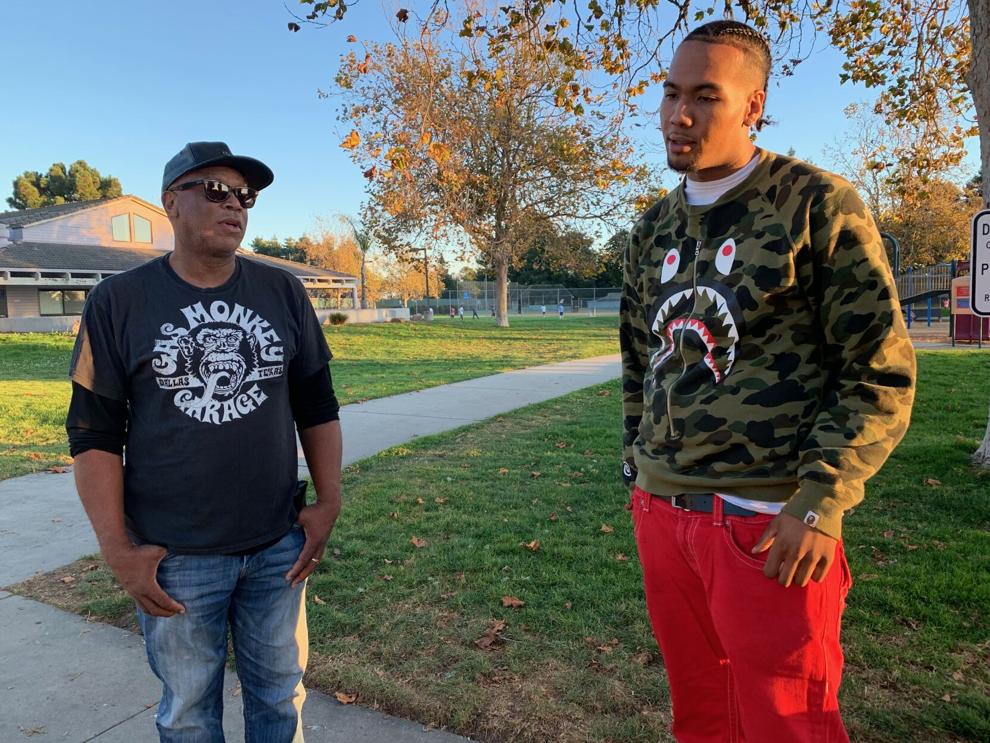 The film also follows Samuel Bardwell, who started experiencing panic attacks in college, and was eventually prescribed Klonopin. In 2018, Bardwell collapsed during practice and was taken to El Camino Hospital, where his treatment by an emergency room doctor spurred his father to shoot a video with his cell phone. In the video, the doctor suggests Bardwell, who is Black, is faking his symptoms to get narcotics, berates, mocks and swears at him and physically tries to remove him from the bed. Bardwell, 20 at the time, had failed to refill his Klonopin prescription four days earlier. The video went viral and, as his father says in the documentary, strangers on the internet, some doctors, began messaging him, saying it looked as if his son was suffering from "benzo withdrawal" and asking if he was off of his prescription. Bardwell's struggles since then have multiplied, as he tries to support himself, get treatment for his anxiety and fill his prescription.
Part of the problem, Hardman says, is that individuals using prescribed benzodiazepines are treated like addicts, or are considered to have an addiction to prescription drugs, as opposed to a drug-induced dependence to the medication.
"We don't like the word 'addiction' because there's just an understanding of the word that takes us to the wrong place. We want to be treated as people who have been injured, not drug seeking individuals," she said.
And while legislation has yet to be passed in Massachusetts, Hardman said, Burns and others are moving closer each year, as state lawmakers begin to understanding of how long-term use of the drugs can impact individuals and their families.