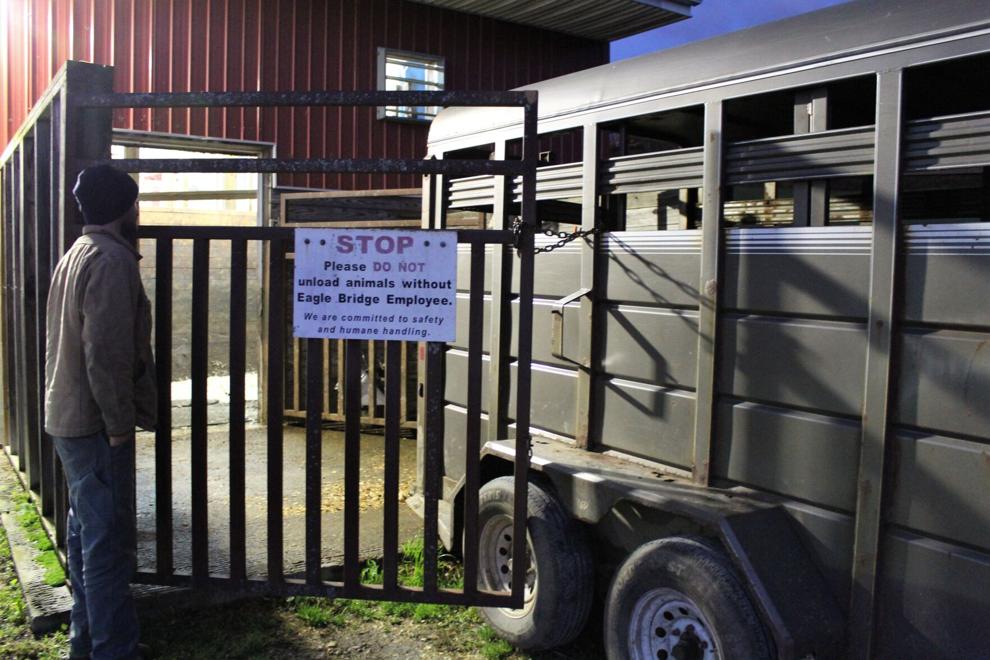 GREAT BARRINGTON — It's 5:30 a.m. on a recent Monday and Sean Stanton is using a flashlight to hook a trailer loaded with four pigs to his cargo van. He's about to make the hour and 15 minute trip to Eagle Bridge Custom Meat and Slaughterhouse in Hoosick, N.Y.
The pigs will eventually be processed into chops, sausage, bacon and other pork products that Stanton will sell in his farm store or wholesale to restaurants like Blue Hill at Stone Barns in Tarrytown, N.Y.
"I wish I could bring more than four pigs today." The problem, he says, is that there just isn't enough capacity in the slaughterhouses to keep up with the growth in livestock production locally.
Stanton, or one of his employees at North Plain Farm, makes the journey to Eagle Bridge or to Plymouth Custom Meats in Terryville, Conn., at least once a week to bring pigs or cows to be processed, often returning with the previous week's frozen meat stacked in crates in the van.
Demand for locally-raised meat has been steadily increasing as people desire more connection to where their food comes from. The pandemic has only exacerbated a long-standing problem of processing availability for small farmers. Large-scale corporate processing facilities dominate the market and have put many small processors out of business leaving fewer options for small farmers.
Berkshire Agriculture Ventures, a Berkshires-based nonprofit dedicated to supporting local farmers and food entrepreneurs, is attempting to address the processing bottlenecks for livestock farmers with the Local Meat Processing Support Program. The short-term goal of the program is to increase processing capacity by 25 percent for existing USDA-inspected processors, which will help Berkshire farmers get more locally-raised meat to the community.
"People love to support local farmers but it is hard to sell people the value of local meat processors," said Dan Carr, Berkshire Agricultural Ventures' outreach and technical assistance coordinator.
Along with Eagle Bridge and Plymouth, there is one other main USDA-inspected slaughter and processing facility in the Western Massachusetts-Taconic region: Hilltown Pork Inc., in Canaan, N.Y.
All three facilities are booked solid months in advance and many Berkshire farmers complain that one of the most challenging aspects of raising meat animals is finding somewhere to process their animals into meat for retail sales.
"The farmers and processors are all small businesses and experience the challenges of being a small business," said Mark Phillips, director of operations at Berkshire Agricultural Ventures. "Lack of expertise, lack of capital, and impacted by the consolidation of the corporate meat processing."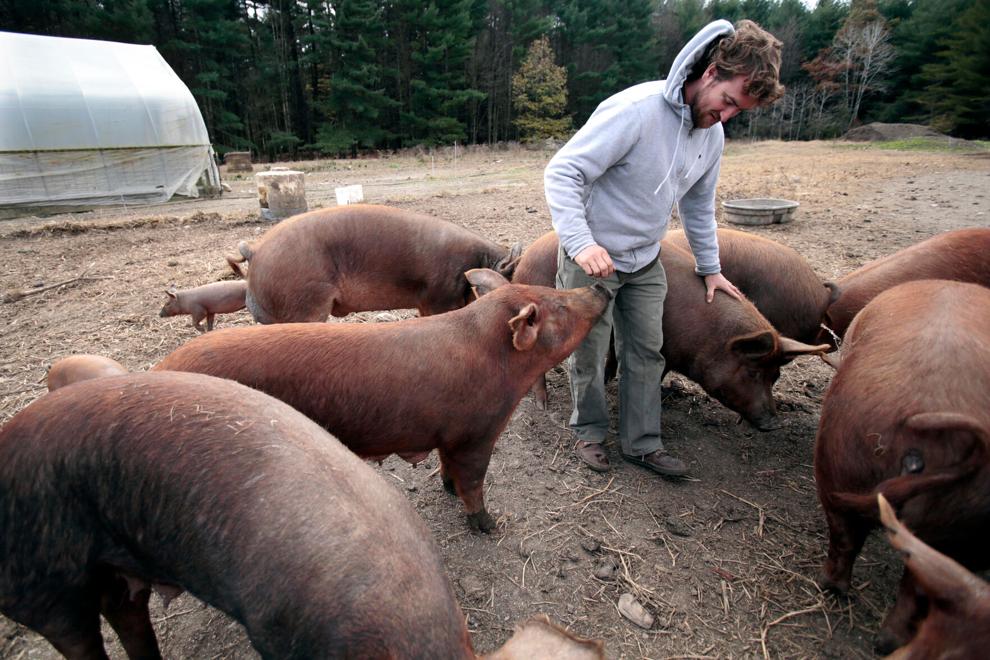 Berkshire Agricultural Ventures worked with Kitchen Table Consultants on an industry report of local meat processing in the region. The report recommended that Berkshire Agricultural Ventures raise $1.5 million to provide intensive business assistance to meat processors in order to increase processor output, capacity and long-term business viability. The $1.5 million would support expanding and upgrading local slaughter houses with loans and grants, creating a stand-alone processor and establishing a new slaughterhouse facility in the Berkshires. Other actionable items include establishing a community meat locker, where farmers could rent space to store frozen processed meats, and establishing a marketing and regional branding cooperative.
So far, Berkshire Agricultural Ventures has raised $65,000 for the local meat processing support program from family foundations and $500,000 from the US Department of Agriculture Rural Microentrepreneur Assistance Program. However, the organization is only allowed to use some of the USDA funding for the processing support program.
"Helping the existing processors increase their efficiency and capacity with focused technical assistance and low interest loans is the best way to relieve the current bottleneck livestock producers are experiencing in our region," Carr said.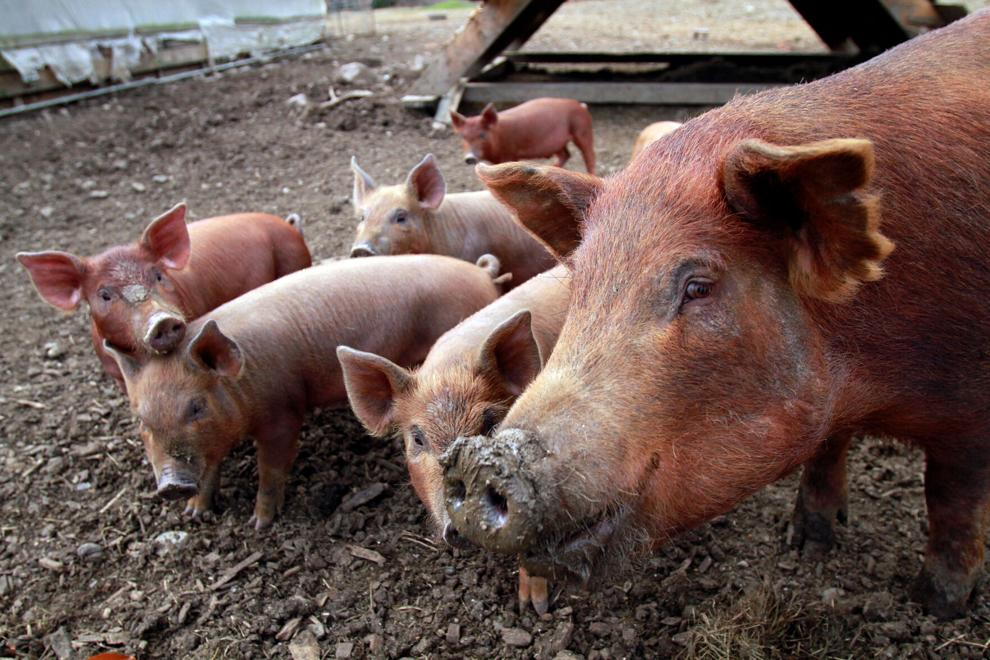 INHIBITING BUSINESS GROWTHMichael Gallagher owns Square Roots Farm in Lanesborough with his wife, Ashley Amsden, where they raises chickens, turkeys, pigs and steers. He can slaughter and process much of his poultry on the farm as long as the they are sold whole. But if he wants to sell chicken parts, he must take his birds to a USDA facility to be processed for him.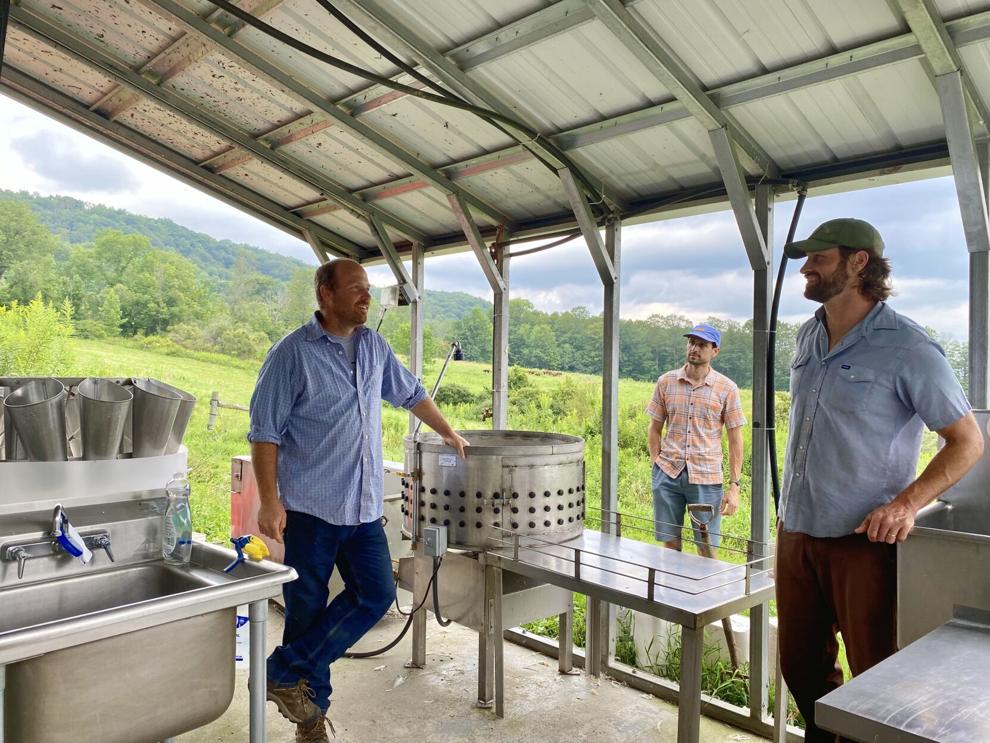 The USDA regulates all meat and poultry through the Food Safety and Inspection Service. This government agency dictates that some poultry can be slaughtered and processed on the farm under state-inspected guidelines but that all beef and pork must go to USDA-inspected facilities for processing.
The Federal Meat Inspection Act governs how federal inspectors oversee the slaughter and processing of all meat products that reach the retail market. These guidelines put strict rules on how many animals are killed in each facility, how the meat is inspected by USDA regulators, how long it is hung to dry in cold storage and how the meat is butchered and packaged for sale.
About a third of Gallagher's business centers on raising and selling beef and pork. At times, he has struggled with finding slots in processor schedules.
When Gallagher first started raising pigs, he said he tried to schedule the pigs' slaughter dates with Eagle Bridge on the day the piglets were born. Eagle Bridge told him they would have space for his pigs in about 10 months.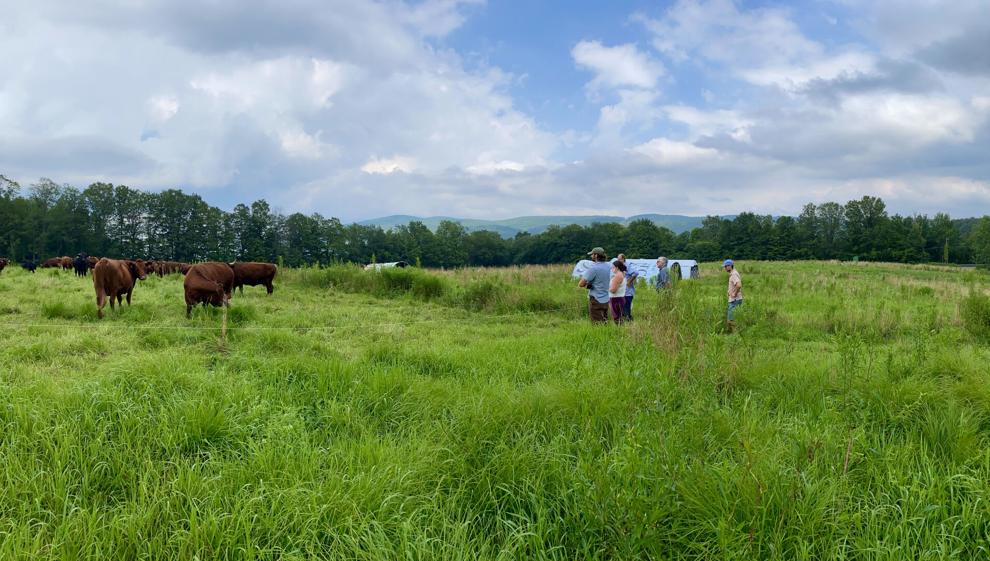 That just couldn't work, he said. Pigs are usually processed around six months old because the older a hog gets, the fatter they become and fat is not as profitable as muscle meat.
The lack of local processor capacity restricts how farmers run their businesses.
"Even when you have your dates there is no flexibility, there is no changing them," he said.
When there is no flexibility, there is very little wiggle room when demand spikes or an animal needs to be processed quickly.
CHALLENGES CAN FEEL INSURMOUNTABLE
Sarah Lipinski was just starting to raise cows on her family's Sweet Brook farm when a fire burnt down the barn and maple sugar facility. With help from Berkshire Agricultural Ventures, Lipinski and her husband were able to raise the money to rebuild the maple facility and take over her father's business.
Then the pandemic hit and the region began buying more local meat as the larger processors in the country temporarily shut down or reduced output due to outbreaks.
Bottlenecks ensued in local processing facilities and Lipinski was left with few options to process her steers. She had planned to slaughter two steers in the spring of 2020, but she had to wait until September 2020.
"That was not ideal," Lipinski said. "Our cows were nearly three years old when we finally got them slaughtered."
Most farmers process cows around 2 1/2 years old (30 months) due to concerns over Bovine Spongiform Encephalopathy (mad cow disease) and the strict grading system of beef by the USDA.
"Ideally, we would have sold [the beef] to local people who came to the farmers markets, who were buying meat like crazy, but we didn't have an inventory for sale," she said. "So we kind of we missed that whole boat."
Recently, Lipinski was able to get two more of her steer processed in August. One was taken 2 hours and 30 minutes south to Plymouth Meats and the other went out to Adams Farm in Athol, about 2 hours away.
That means nearly 10 hours of driving for Lipinski to get two steers processed and that doesn't include the 10 hours it will take to get the steaks, roasts and ground beef back to the farm. All of this before she can even sell her product to customers.
INEQUITIES OF MEAT PROCESSING
According to the USDA, there were 61 federally-inspected slaughter facilities in New York and New England that processed 74,980 head of cattle in 2020. In comparison, there are 23 facilities in Kansas that slaughtered 6,669,229 cattle.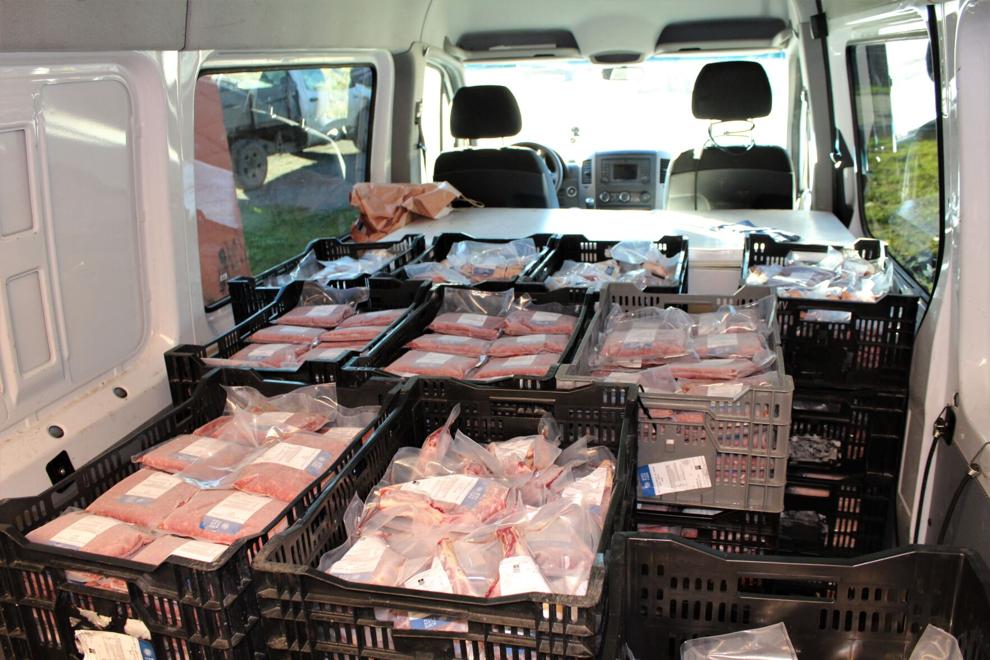 The larger slaughter facilities can dictate where livestock come from, who processes the country's meat and how it gets to the market. When the pandemic put stress on the supply chain and communities looked to local farms for their meat, small processors were overwhelmed with demand causing an even further backlog for farmers waiting to process animals.
This year, the Biden administration attempted to address the inequities between the large processors who dominate the market and the smaller facilities by offering $500 million in USDA funding for grants and loans to small processors.
Efforts by the Biden Administration and organizations like Berkshire Agriculture Ventures local meat processing support program will most likely not level the playing field, but will support local farmers and small processors who continue to supply more locally-produced meat.
With local solutions still in the beginning phase, farmers like Stanton are still looking at long drives and scheduling issues in the immediate future. On that recent Monday morning, Stanton drives home with his cargo van filled with over 40 crates of individually-packaged beef and pork cuts, as the sun starts to creep over the horizon. He says another part of the problem is there isn't enough consumer education about how farmers like himself raise animals and humanely process them into quality, locally-raised meat.
"The current system makes it okay to not see where our meat comes from and how our animals are treated."