GREAT BARRINGTON — Romanian baritone Sebastian Catana steps into new shoes at the Mahaiwe Performing Arts Center, on Sunday, Aug. 21, when he debuts the title role in Berkshire Opera Festival's new, fully-staged production of Giuseppe Verdi's "Falstaff."
When "Falstaff," Verdi's final opera (written when he was almost 80) premiered in 1893, it was a huge success.
Based on Shakespeare's "The Merry Wives of Windsor," Sir John Falstaff tries to get money by writing love letters to wealthy country wives; but meets his match in Alice Ford, played by soprano Tamara Wilson.
"I've never done a comedic part," the internationally-acclaimed Catana said during a recent interview. "I'm approaching 50, I've done 15 or 16 serious Verdi roles, and felt this was a good moment to start talking Falstaff.
"[The role] asks for a lot of artistic maturity. The whole character is majestic, arrogant, silly, down and depressed, angry … it has a lot of facets. He's very human. We don't want to make him a clown. There are sides that are comical, but also a deeper sense of nobility."
Catana, who headlined the opera festival's 2018 production of "Rigoletto," comes to the Berkshires direct from performing in three operas in Italy, his first post-lockdown engagements.
"The first night back performing was nerve-wracking," he said, "like I'd never sang on a stage before. I had to be very prepared physically, vocally and mentally."
Catana first broached playing Falstaff with Berkshire Opera Festival co-founder and conductor Brian Garman during "Rigoletto."
"If you ever consider doing 'Falstaff' in future, keep me in mind," Garman recalled Catana saying.
"That made me think," Garman said. "It's one of the world's great operas, and Verdi is the composer closer to my heart than any other."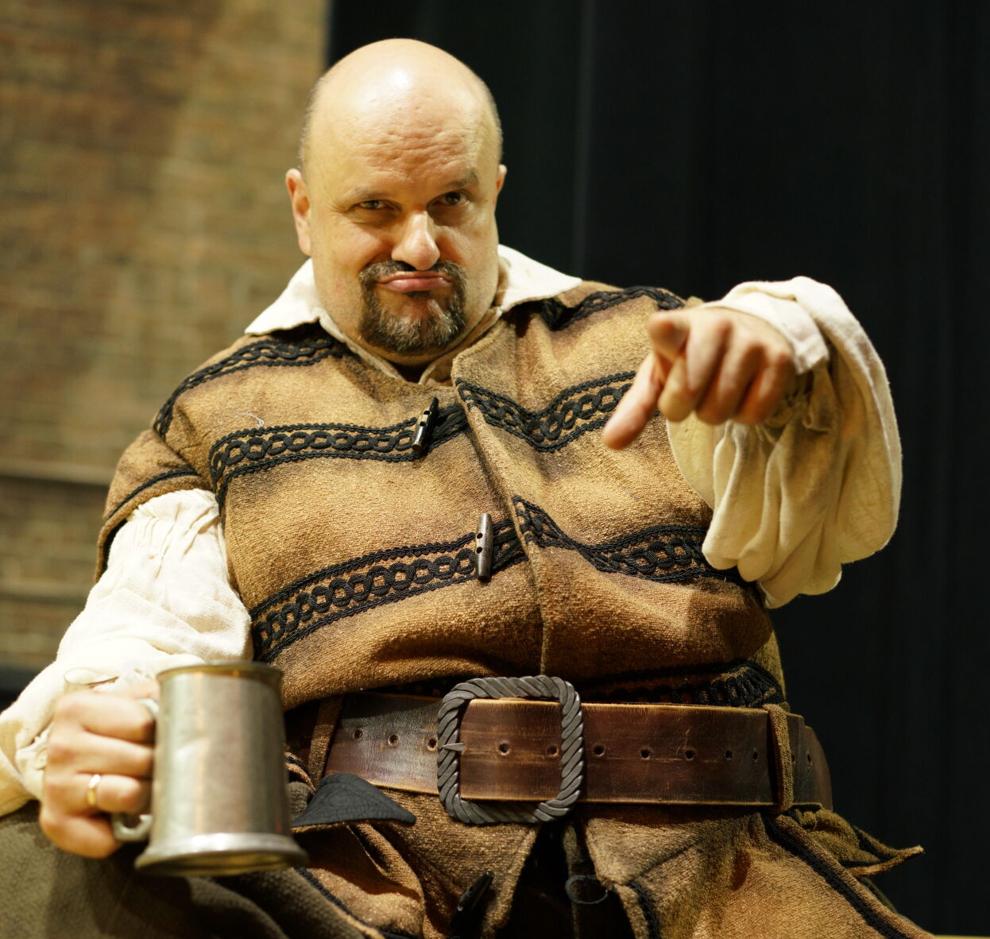 Thirteen years ago, Garman worked with Wilson in her early career at Wolf Trap Opera, in Vienna, Va., in Verdi's only other comic opera, "Un Giorno di Regno."
"From the second she opened her mouth, I remember just being awed by the size and beauty of this voice and her incredible innate musicality," he said.
Going on to "a huge career," she won the prestigious Richard Tucker Award in 2016; and performed in Verdi roles at The Metropolitan Opera and at Teatro alla Scala in Milan, as well as in operas across Europe and North America. She was also the Countess in now defunct Berkshire Opera Company's 2008 production of Mozart's "Le nozze di Figaro" (The Marriage of Figaro) at the Colonial Theatre.
Garman said he took a chance asking her to appear in "Falstaff."
She was available, and eager to get back on stage after lockdown.
Wilson sang the part of Alice Ford at the Washington National Opera 10 years ago. "It's been nice to relearn it now that I've grown older and hopefully wiser, to put different colors into it," she said.
She and Catana have performed several serious Verdi operas together, including her signature role, "Aida."
"Everything is about death and blood and cheating and bad things," she said. "Aida is about tragedy and overcoming horrible odds, and really technically hard. [Alice Ford] is completely different vocally. Verdi wrote a woman who's manipulating all the men around her. I get to chirp like a bird and cackle, it's actually very fun."
Wilson considers the opera "the Italian version of Shakespeare. [Alice Ford's] definitely the Mama of everyone; she and her husband have a fiery yet loving relationship."
Revisiting "Falstaff" is like a vacation, Wilson said. "The minute this is over I go back to killing people and dying. For my kind of soprano, there's literally two comic roles."
Garman is awestruck to have "two of the world's greatest Verdi singers sitting right here in my office in Great Barrington."
In 2018, he conducted "Falstaff" in Colorado with Canadian stage director Joshua Major. "It was a good fit, we approach things musically from the same standpoint," Garman said. So he invited Major to direct this production.
Expect very theatrical staging, Garman said, complete with old-time scene-marking cards on an easel. "All the moving parts are going to be visible."
This is his first fully staged opera production since lockdown. With a cast of 10 singers, 16-member chorus and 32-piece orchestra, "there will be a lot going on," he said.
"It's a strange feeling. On the first day of rehearsal, I was thinking, I hope I remember how to do this. But then it comes back to you. Everybody is so eager to be doing this again, and grateful to be doing a comedy," Garman said. "There's a lighter air in the room."
He added, "What people want now after these dark 18 months is to be in a theater together again, laughing. I want people to leave with a smile on their face."