The Berkshires jazz scene might not be what it is today, had the Boston Symphony Orchestra not needed a new dormitory to house its Berkshire Music Center students. It's a move that would lead to the establishment of a music venue where jazz and jazz artists were welcomed with open arms.
In 1949, the Boston Symphony Orchestra's five-year lease of Ventfort Hall was coming to a close and the organization was in need of a new dormitory. Instead of leasing a new building, symphony executives purchased the Tanglewood-adjacent Wheatleigh and 21 acres of its original estate for $20,000. The 33-room Gilded Age Cottage, designed to look like an Italian villa by Peabody & Stearns, of Boston, was built in 1893 for railroad magnate Henry H. Cook as a wedding gift for his youngest daughter, Countess Georgie Bruce Cook de Heredia. (After her death in 1946, Wheatleigh and its 380-acre estate passed to de Heredia's nieces, who sold it in 1949 to Joseph Lutske, a retired real estate developer. The remaining acreage was sold off piecemeal — the majority becoming condos or privatized housing lots.)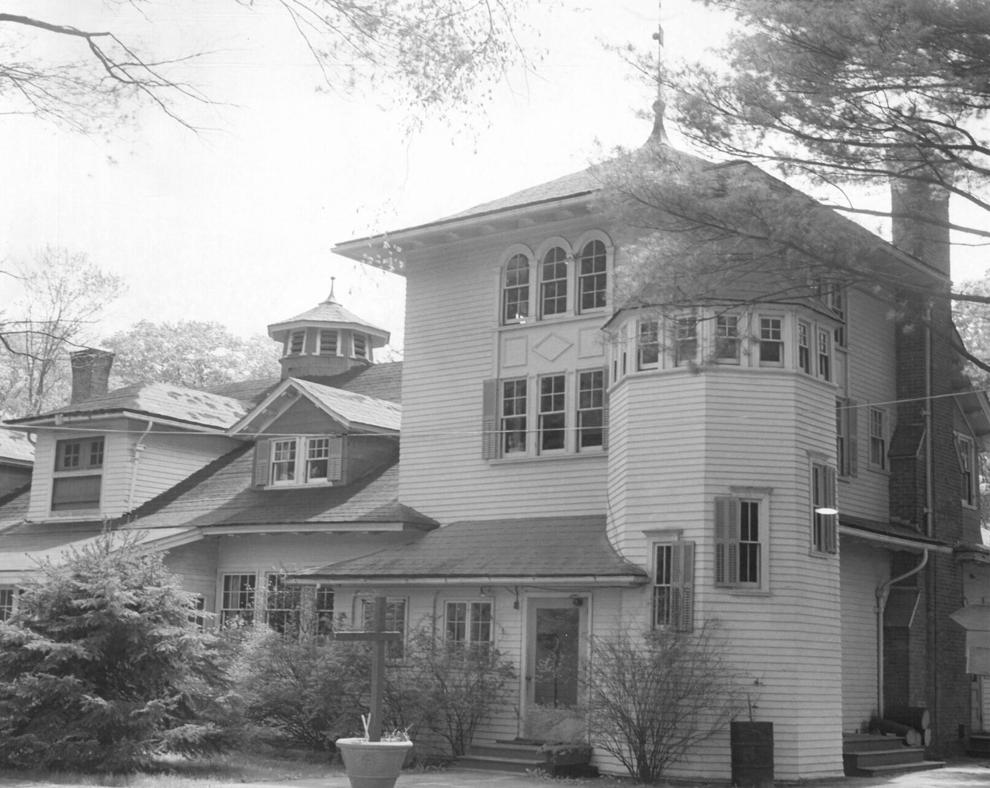 The following year in 1950, Stephanie and Philip Barber, a wealthy New York couple with connections to New York's world of modern artists, bought the estate's outbuildings and set out bringing jazz to the Berkshires over the next decade. They dreamed big, and during the 1950s they bought Wheatleigh from the BSO and began an extensive renovation of its outbuildings and grounds, creating the famous Music Inn, the Music Barn performance space, and the Lenox School of Jazz.
Virtually every jazz master of the era, including Louis Armstrong, Dave Brubeck, Ella Fitzgerald, Randy Weston, Charles Mingus and Sarah Vaughn, stayed at the Music Inn and/or graced the stage of the Music Barn. However, the Barbers' dreams proved to be larger than their pocketbooks and they had to sell all they had built in 1960. Today, while Wheatleigh has become a five-star hotel, virtually all the original outbuildings have been razed and replaced by a condominium complex. The Barbers and the original buildings which housed their dreams may be gone but, as they say, the music never dies and today jazz is becoming a significant aspect of the Berkshire scene.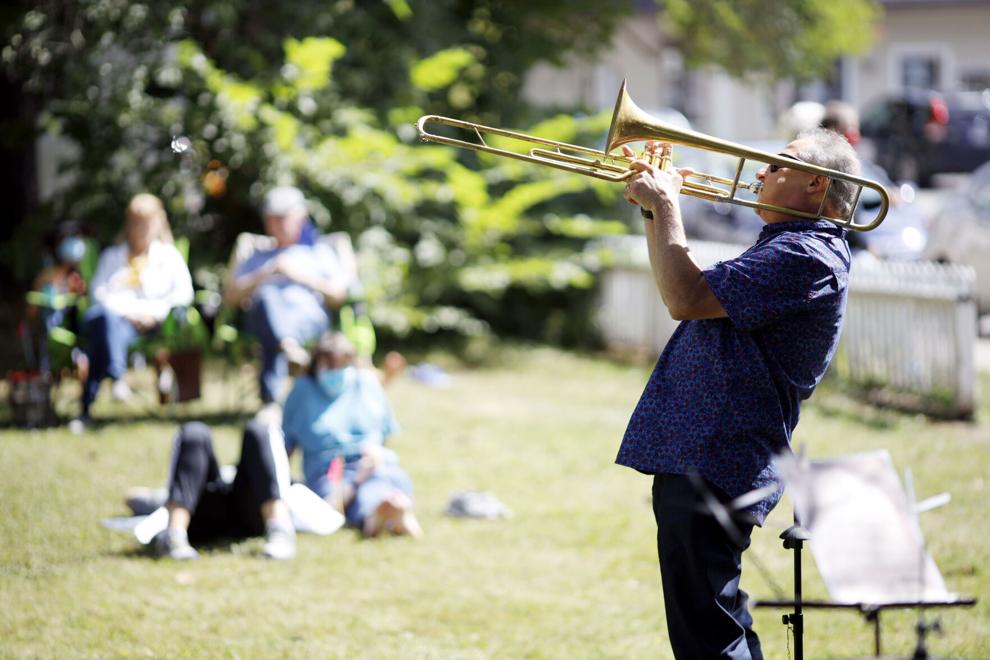 The jazz scene here is stronger than ever since the days of the Barbers' Music Inn. Now, live jazz can be heard most nights on a year-round basis in cozy restaurants, inns and theater stages throughout Berkshire County from North Adams to Egremont, as well as at jazz festivals and jazz strolls as the weather warms. And happily, following a two-year, pandemic-induced hiatus, the Pittsfield CityJazz Festival returns for a two-weekend event, running April 23 through May 1, with a full slate of established and up-and-coming jazz artists.
KEEPERS OF THE FLAME
Jazz remains a vital part of the Berkshires thanks to four people who, out of love for the music, helped keep the flickering flame of jazz alive in the area during some of its leaner years, when that flame was all but extinguished.
Edward Bride, president of the nonprofit Berkshire Jazz, brings over 60 years of involvement with jazz dating back to his college days at Villanova University, when he hosted the college's radio program devoted to jazz. As president of Berkshire Jazz, he's been responsible for booking major jazz talent in the area. Bride also is chairman on Pittsfield CityJazz Festival, which he helped found in 2005.
"Creative minds love the Berkshires. Many of those musicians [performing here] could make a good living in New York, San Francisco, Kansas City, Chicago or other jazz havens," Bride said, when asked if he thought it was hyperbole to state that the more intimate Berkshire venues rival some of the more established clubs in New York.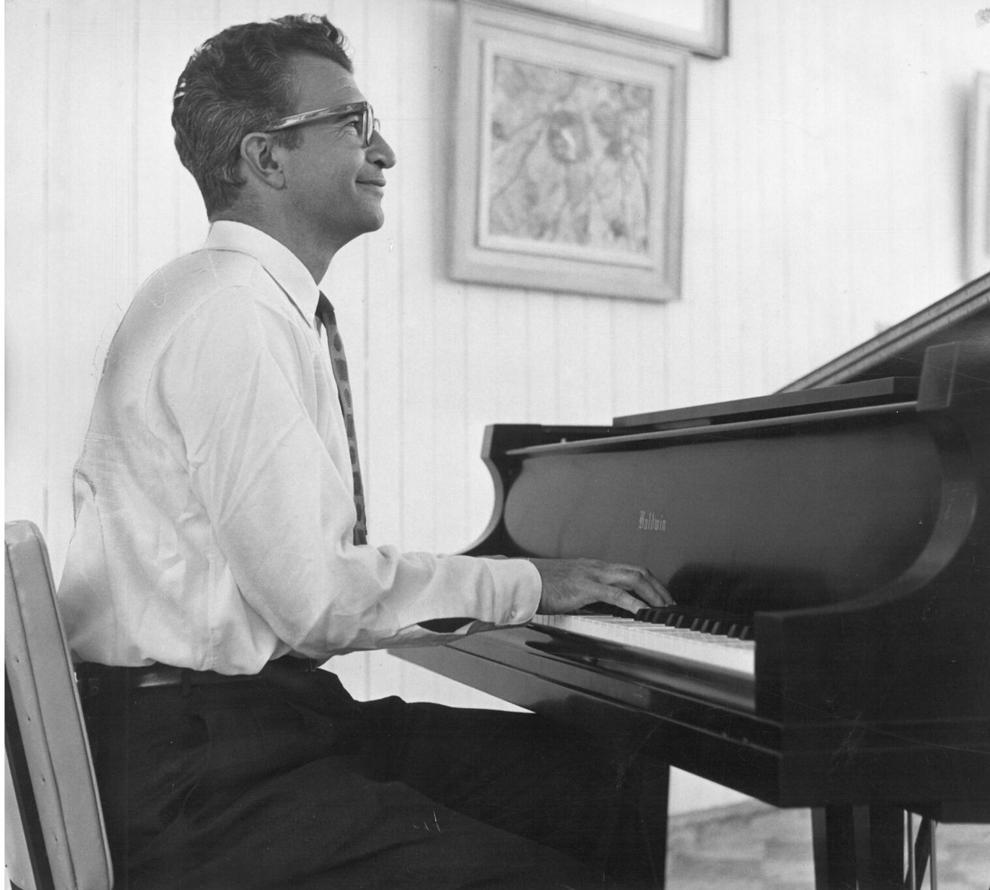 Composer and trombonist Don Mikkelsen has lived in the Berkshires for close to 20 years — after 30 years playing Broadway and clubs in New York, including some salsa sessions with "fantastic musicians" beginning at 2 a.m. His credits include playing in Las Vegas for a couple of years in the Caesar's Palace house orchestra, backing mega stars such as Frank Sinatra, Sammy Davis Jr., Tony Bennett and Tom Jones; he also played in Elvis' horn section.
After his many years in the Berkshires with inconsistent gigs, Mikkelsen finds the current scene "fantastic."
"It's been almost a little strange. I've had to pinch myself because there's so many gigs to play now," he said.
Chicago-born singer Wanda Houston — who brings her magnetic personality, incredible joy and big, beautiful voice wherever she performs — has been packing area houses since moving to the Berkshires over 20 years ago. She's worked all over the world and done everything, from performing on Broadway, at Radio City Music Hall, and at Carnegie Hall, to taking on the role of choir director for the Goshen Congregational Church in that small town just over the line from Berkshire County in Connecticut. Before moving to the area, she played the New York scene for years, where she says, "I worked on Broadway, off Broadway, underneath Broadway, over Broadway. I did all kinds of crazy stuff."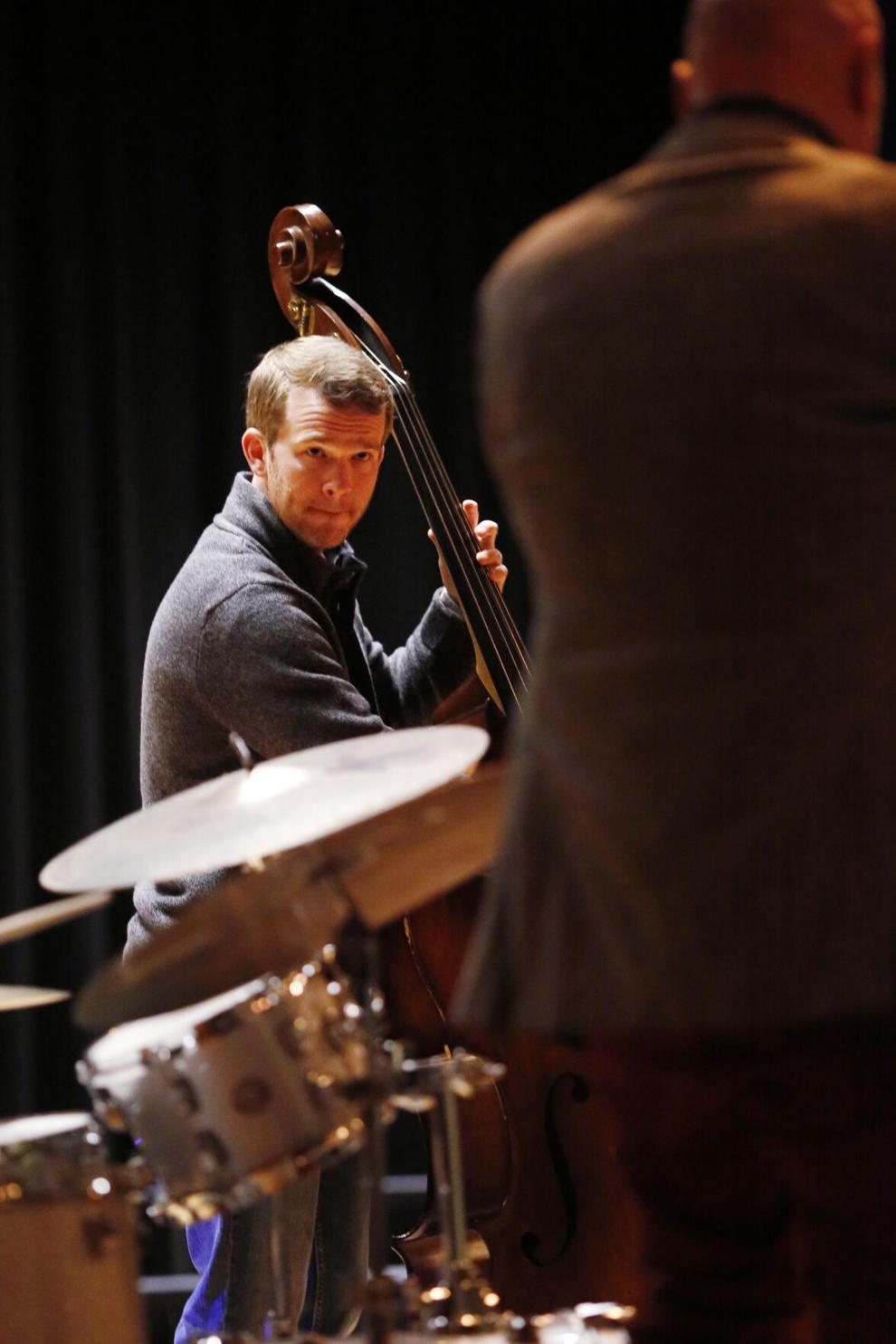 Wanda has that rare ability to bring tears to your eyes with a beautiful ballad, rock with any diva, and call on her gospel background to bring chills when singing the blues.
The county's jazz scene received a major boost when Mill Town Capital bought Mission Restaurant and Bousquet Mountain, both in Pittsfield, as well as the Gateways Inn and Restaurant in Lenox. Soon after they took control of these venues, they smartly hired bassist, composer and educator Andy Wrba to curate the music for them. Wrba was the logical choice, as he's not only a brilliant musician, but has established connections from over 11 years leading Monday Night Jazz "In the Window" at Mission, which was one of the few venues in the area consistently presenting live jazz during the leaner years.
In addition to continuing jazz on Monday nights at funky Mission Restaurant in downtown Pittsfield, Wrba and Mill Town are offering jazz in a more refined setting in the restaurant of the beautiful and historic Gateways Inn year-round, Thursday through Saturday. Wrba and the Mill Town team are currently in the planning stage of establishing a summer-long outdoor music festival with plenty of jazz at the completely renovated Bousquet Mountain resort, which will be announced soon.
There are now many Berkshire inns and restaurants offering wonderful jazz on a regular year-round basis, including Flat Burger Society and Methuselah Bar and Lounge in Pittsfield, the Apple Tree Inn in Lenox, the Red Lion Inn in Stockbridge and The Egremont Barn in Egremont.
In addition, Ozawa Hall at Tanglewood, the Hunter Center at Mass MoCa, Pittsfield's Colonial Theatre, The Foundry in West Stockbridge and the Mahaiwe Performing Arts Center in Great Barrington are all Berkshire theaters presenting major jazz artists as part of their regular programming. It is definitely worth checking out their upcoming schedules.
Because accomplished musicians are attracted to other like-minded and talented artists, the Berkshires has become a mecca of sorts for musicians throughout the Northeast. Acclaimed composers and pianists Armen Donelian and Ted Rosenthal now reside in the area part time and can be seen regularly. Rosenthal will be presenting his compelling and deeply personal jazz opera, "Dear Erich" with members of the NYC Opera at the Mahaiwe on Aug. 6. Also in the area, saxophonist and composer Kris Allen — who plays major jazz venues worldwide — is presently artist-in-residence at Williams College and is a regular on the jazz scene.
This is a scene which will seemingly only grow.
Stephanie and Philip Barber must be smiling down on us.