MONTEREY — Imagine donning a pair of shoes made entirely of leather that was beaten into shape on a form, created without the distinction of a left or a right foot. Imagine walking 12 miles in them, all whilst carrying supplies to set up camp for a weekend and a musket, and sporting a thick wool ensemble during humid 85-degree weather.
Those were the conditions under which the Continental Army and British forces operated during the American Revolution, especially in the Northern Theater of New York, New Jersey, Pennsylvania and New England.
Visitors will be able to do more than imagine those conditions as reenactors march into Monterey for a living history event, "Raid on Township No. 1" — present day Monterey and Tyringham — at the Bidwell House Museum. On Saturday, Sept. 18, and Sunday, Sept. 19, the museum will provide an opportunity to experience a re-creation of battles driven by British Regular Forces along with Native American and Loyalist allies in the Mohawk Valley after the Saratoga Campaign. Raids on outlying colonial settlements — where settlers and Native Americans clashed over control of the land in upstate New York for decades — ran from 1778 to 1783 with the goal of destroying crops and disrupting the flow of supplies to American forces.
The Revolutionary War battle demonstrations were originally scheduled to take place last year. But like most plans scheduled for 2020, the coronavirus pandemic put the event on hold, said Heather Kowalski, Bidwell House executive director.
The event is a first for the museum as it will be the first time a weekendlong reenactment has ever been hosted on the property. Thomas Tringale, event coordinator, first reached out to Kowalski in 2019. Although the Southern Berkshire location is not in the Mohawk Valley, the property, Triangle said, provides adequate space to demonstrate what life may have been like.
"Part of our mission is to provide public education on American history, so when [Tringale] approached us with this idea, we just thought it would just be a fantastic, immersive program," said Kowalski. "Where we're located — at the top of a hill, at the end of the road — in Monterey, we are uniquely perfect to host this sort of event. We already have that 18th-century feel on the property, so I think this will make it a much more rich experience for visitors."
Throughout the weekend, visitors may walk through both the American and British/Allied camps and learn how both soldiers and followers lived while on the campaign. Reenactors will walk through all the steps of loading and firing a cannon and a musket. On Saturday, Paul Supley will discuss the difference between civilian doctors and military surgeons and what means were necessary to maintain health in the 1770s. There will also be a lecture on midwifery during the weekend.
Sunday, Tringale will host a fashion show alongside fellow reenactors, discussing and showcasing the constant change in military and civilian material culture during the American Revolutionary era. Tringale, a resident of Billerica, said that he and several of his fellow reenactors spent much of the pandemic researching, funding and building a whole new uniform for an impression that will be brought to the museum.
"I try to put myself in this guy's shoes. I've had some real moments out on the field where I've lost myself in the 21st century and fallen back into 1775 and really thought that I was really there," he said. "That's why I love the hobby so much because I do have those real moments … saying, ya know 'that must be exactly what they experienced,' short of an actual musket ball coming for my brain."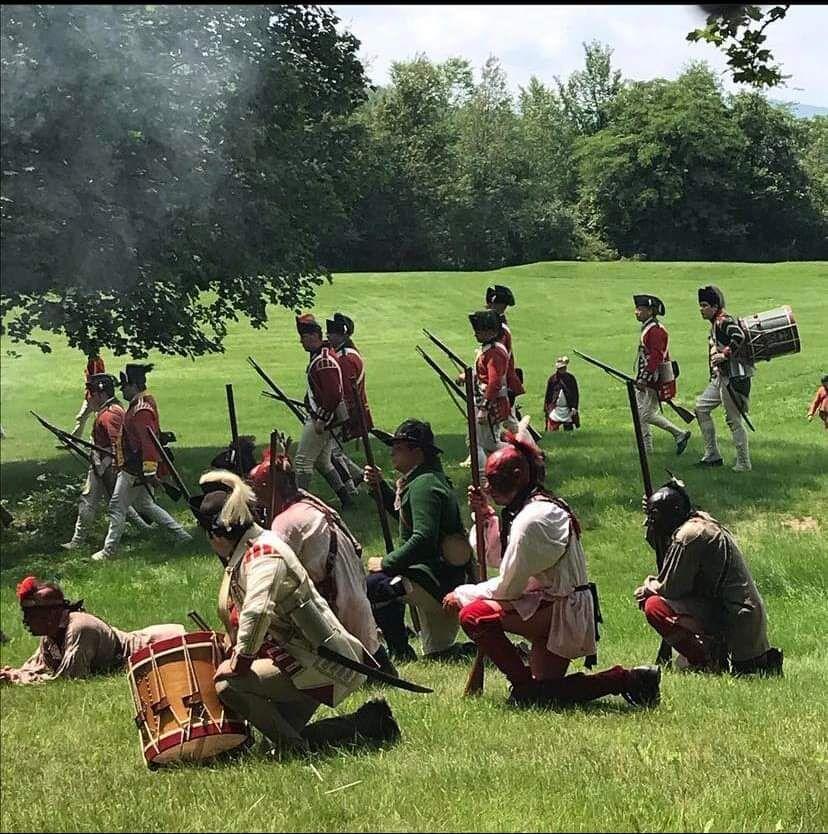 Tringale, who works as an aquatics director at a private health club and coaches a swim team when he's not sporting an ensemble from the 18th century, said that researching his hobby to provide a better understanding of the time period has improved significantly.
"Fifty years ago, many saw loyalists as traitors and couldn't understand why they stayed loyal to the king. There wasn't enough information out 50 years ago for us to know what they were thinking," he said. "Now in 2021, there is a ton of information out to understand the mindset of a loyalist, and we will talk about this at the event."
In addition to a walk-through of the camps, guests will have an opportunity to meet and chat with Martha Washington, who will be interpreted by Sandy Spector. Including the first, first lady will provide an understanding of the history of the site and the people who populated that site, said Spector, who has been interpreting Washington's life at events for the past seven years. She had her first taste of living history as a child, living across the street from Valley Forge National Historical Park, Penn., and never lost the desire to be a part of it.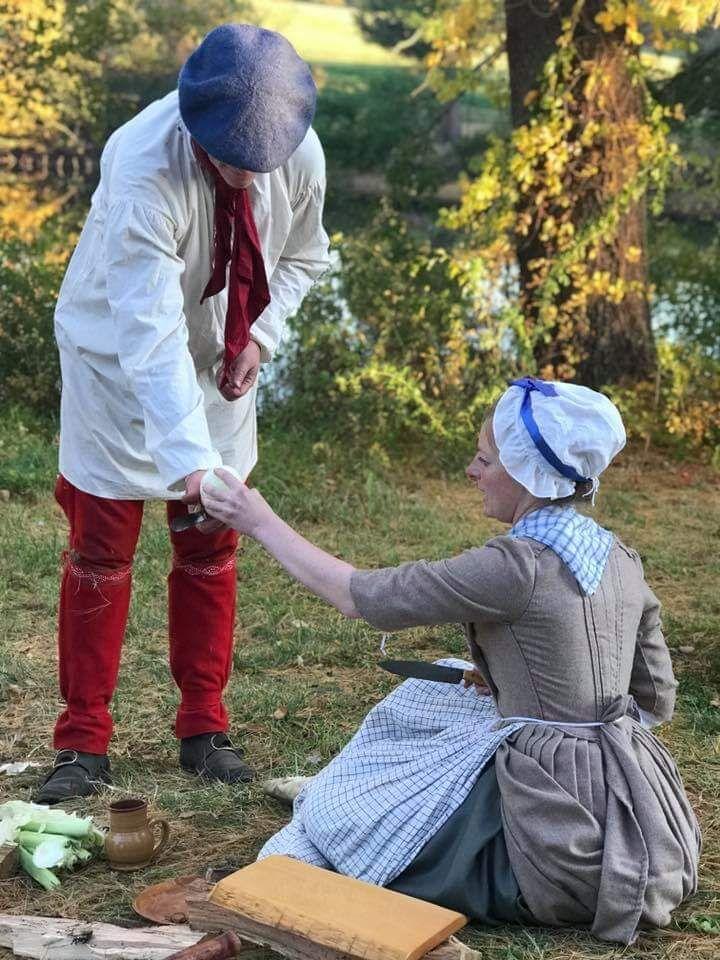 "Reenacting has always filled me up. It provides a satisfaction I cannot find anywhere else. There is something very familiar and comforting about it," she said. "Understanding our history, the good and the bad parts is imperative for our country to have a strong and informed future."