WEST STOCKBRIDGE — The blue hour is the last long hour of dusk in a high summer day. It's the last moment of light in the sky before it goes dark, says Moscelyne ParkeHarrison. And in that transforming time, four dancers are imagining four separate worlds.
She sees them coming together, stoic and mature and poetic, walking into a world changed by the pandemic, and connected to the Berkshires at the roots.
"And at the same time, we are young, vibrant and edgy and pushing at the boundaries of the ways artists create," she says, as dancers BODYSONNET, the movement collective she has helped to create, shape their newest work.
On Aug. 10 and 11, four dance artists who have performed across the country and beyond will bring a summerlong residency to an evening of performance at The Foundry.
ParkeHarrison and Mio Ishikawa, co-founders and co-directors of BODYSONNET, will perform with Sayer Mansfield and Sydney McManus, both newly emerging from international dance companies.
ParkeHarrison is now bicoastal as resident choreographer at Post:ballet in San Francisco, she said in a conversation over Zoom. Mansfield has performed for more than 10 years with Pilobolus Dance Theater in New York and Compagnie Marie Chouinard in Montreal.
"The seed (for 'Blue Hour') started last summer in the Berkshires," she said. "I came back from Montreal, where I was living and working full-time … just for a short time, and BODYSONNET had been operating, creating, living [here] during the pandemic, and I fell into this insane pocket of dancers in the Berkshires …"
ParkeHarrison and members of BODYSONNET were creating a new work then, and Mansfield joined them as a guest artist in Please Come Alone.
"We had an incredible experience," Mansfield said. "I felt so moved by the access to the local community. And I had been performing for thousands of people in big theaters for more than eight years of touring and company life, and the performance we did in Great Barrington was more moving to me than anything I had done in a long time."
This spring, she moved home to the Berkshires and reached out to ask what Body Sonnet had coming. ParkeHarrison had reached out to Amy Brentano at the Foundry.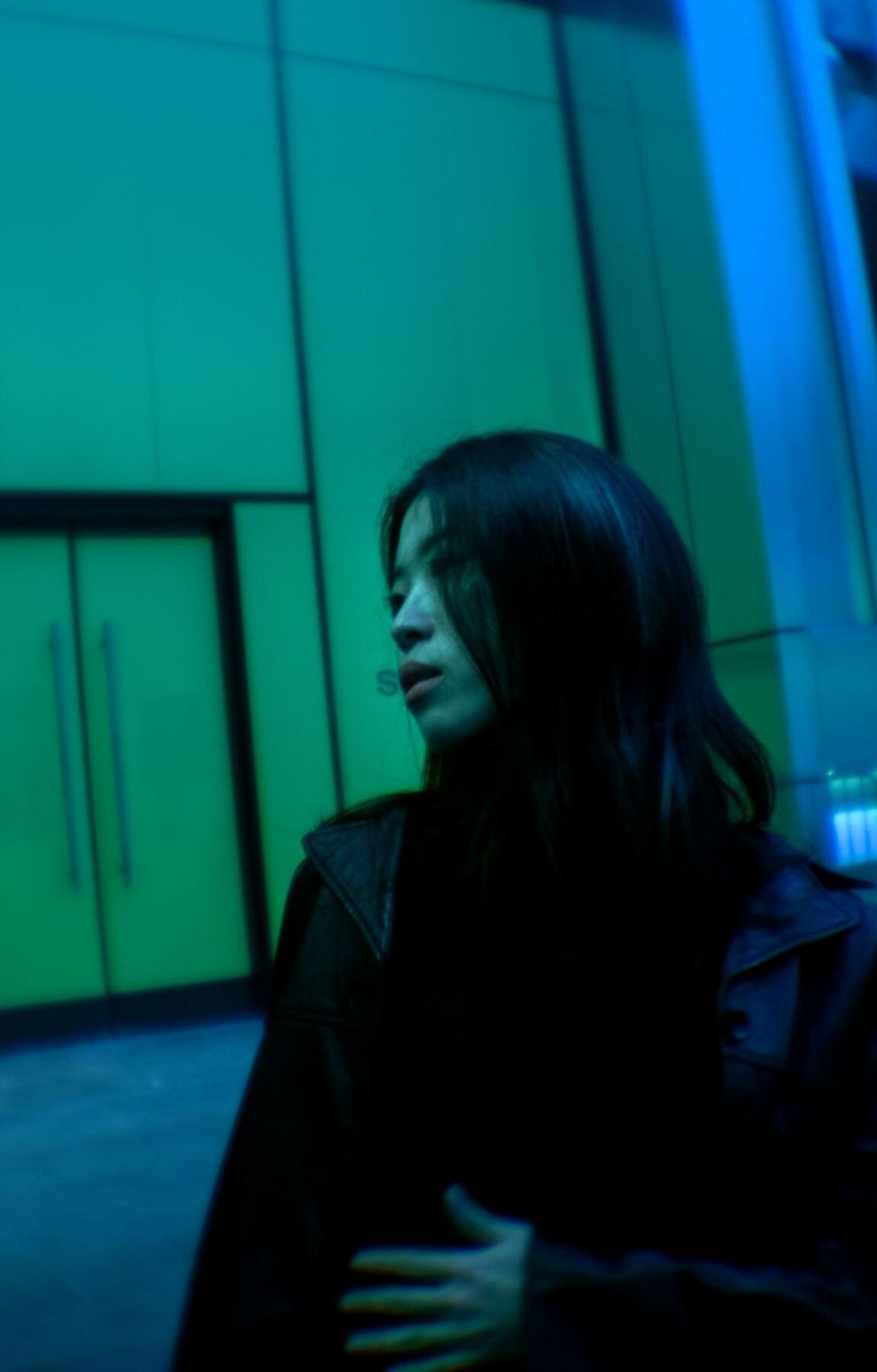 "I said 'Sayer, I have a theater for two days, and I only have myself right now — and I'm brave, but I'm not that brave,'" she remembered, laughing. "And as happens with artists like Sayer and me, it goes from 'let's just be chill, let's play around and workshop this' to a mixed bill of four world premieres."
This summer, Blue Hour has grown into a series of summer residencies, as the dancers have come together, two and three at a time, from June to August.
Mansfield knew she wanted to work with Ishikawa, she said, after meeting her briefly in on the last evening of Please Come Alone. Ishikawa lives and works in New York and has led BODYSONNET with ParkeHarrison since they co-founded the group with two fellow artists in 2020.
"We probably had three hours of bodies in space together," Mansfield said, "but there was something about her energy I was so magnetized by."
She and McManus know each other from Montreal, she said. They have known each other's work for years, though they had never danced together before. McManus danced with Rubber Band, and she, too, has left her company as the pandemic wanes.
The Blue Hour has become an exploration of this uncertain time, Mansfield said, in their lives and for the planet — the solitude so many people are coming out of, and bravery, and their journey as they are finding independent voices.
ParkeHarrison is creating a solo weaving in similar themes of rejection and transcendence and the authenticity movement artists have had to find in the pandemic.
"Everyone spent a lot of time by ourselves," she said. "… We were away from other people, away from other dancers where you draw the energy. The group is stripped away, and all you have is yourself."
To form the core of the work, she has gathered rejection emails and taken out all of the language that tied any of them to a place or an instance. And when she performed the work recently San Francisco, she touched many nerves.
"Audiences were telling me they were getting PTSD," she said. "... They were telling me,… I've gotten that email. I've gotten that email hundreds of times. I've gotten that email in language clouded by family, or a college institution, or a job, or a relationship ending."
And so she explores universality of being told no, she said, aware all the time that these were all dance rejection emails, and she is performing, doing exactly what these emails have told her she should not do.
Mansfield finds a transience and returning strength in the themes of the evening.
"It's this tender moment of the day that's most acknowledged in the summer," she said. "We don't get to see the blue hour as much in the other months of the year. It's so expansive and vast and light."
And so to create new work in residence in the Berkshires, over the course of the summer, has felt like living in this new and open place.
She and Mio are working with water imagery, she said — a cyclical, empathetic energy, reflecting twinned images of one person at the core, spiritual and ritualistic.
And the four artists are creating a quartet together. "Blue Hour" has evolved in different ways from BODYSONNET's earlier work, ParkeHarrison said. They would usually create an evening-length work in an unconventional space — an old apple orchard, a school, Daniel Chester French's studio. Though she feels the Foundry, in their black box studio, is unconventional in many of their own powerful ways.
"We feel strongly that The Foundry is one of the only places in the Berkshires where counterculture art is being supported and made," she said, "outside of larger organizations bringing in artists who pass through and return to the city."
Mansfield finds BODYSONNET themselves unconventional in ways that have moved her forcefully.
She and McManus have been dancing full-time with companies for six, eight, 10 years, and ParkeHarrison and Ishikawa graduated from Julliard in 2019 into a world where live performance was suddenly and universally put on hold.
"We are close in age, but from different generations of dance in a way," Mansfield said.
BODYSONNET formed to create new ways to make their art relevant in a pandemic era, she said, and to find resources.
The group formed as a collective, ParkeHarrison said, as a deliberate choice. A company structure or a single choreographer may set constraints, and BODYSONNET's cooperative and fluid makeup can adapt to the community and the artists who come in to work with them.
"And this is so relevant for where we are the climate we're in right now," Mansfield agreed, "— where we are in our cultural climate, artistic climate, our global climate, our political climate — the dance world is crumpling in on itself. There's not enough funding. There are not enough resources."
In the pandemic, touring companies like Marie Chouinard stopped traveling and performing live, almost entirely.
"So how do we adapt?" she said. "How do we revive — we need to shift the paradigm to survive. And so what's beautiful about something like what Moscelyne has created out of thin air is this module of flexibility, of creation, of relevance. This is the project, this is the environment — how do we work with it?"
Dance can have an elitism as an artform, she said, an exclusivity and an elusiveness. Performing with traveling companies in the U.S., she would often see an older audience who can afford the tickets, though in Europe it was very different.
And in "Please Come Alone," when she performed with BODYSONNET, the audience felt much more diverse to her than they often had it U.S. performances with Marie Chouinard — and more intimately connected. They were sitting on the floor, spread around the dancers from all angles, and aware and generous and direct — they were involved and immediate.
"And the way we made the work," she said, "I was so thought of and cared for. My voice was in the work. They were using my body, my voice, my work. And that's what's so unique about being a dancer — you're not separate from your work. It's your body and your being."
And when she feels heard and seen, she can give more in return, she said, to her fellow makers and to the people sharing the performance space with her.
"I feel more generous in the exchange," she said.
ParkeHarrison compared coming to see dance to coming to the Berkshires for the first time. This place can have a lore or legend for people who have not yet come here, she said, and it can be hard to get to.
"All you need to get someone interested in dance … is for them to witness it," she said.
They will connect with the movement, not only see and hear but feel it in their own bodies.
"We have kinesthesia and mirror neurons," she said, "and we can feel, because we also have a body. [When you dance], you're being your most human … it feels like being a superhero, when it's all done right."
IF YOU GO
What: "Blue Hour," by BODYSONNET, an evening of contemporary dance.
Where: The Foundry, 2 Harris St., West Stockbridge
When: 7 p.m., Aug. 10 and 11. Doors open at 6 p.m.
Admission: $18, advance. $20, at the door.
Tickets and more information: thefoundryws.com