PITTSFIELD — A private Pittsfield-based investment firm on a mission to revitalize the Berkshires has tapped chef Jeremy Berlin to lead its burgeoning culinary portfolio.
When Berlin joined Mill Town Capital as its executive chef about four months ago, he brought with him his impressive experience in the culinary field, including four years at Blantyre, in Lenox, and an eight-year stint working for renowned chef Gordon Ramsay in Los Angeles, New York and Las Vegas, that Berlin said was "fun and a great experience." Berlin also spent a decade working at Michelin-starred restaurants, including Church & State Bistro in Los Angeles and Fleur De Sel and Le Bernardin in New York City.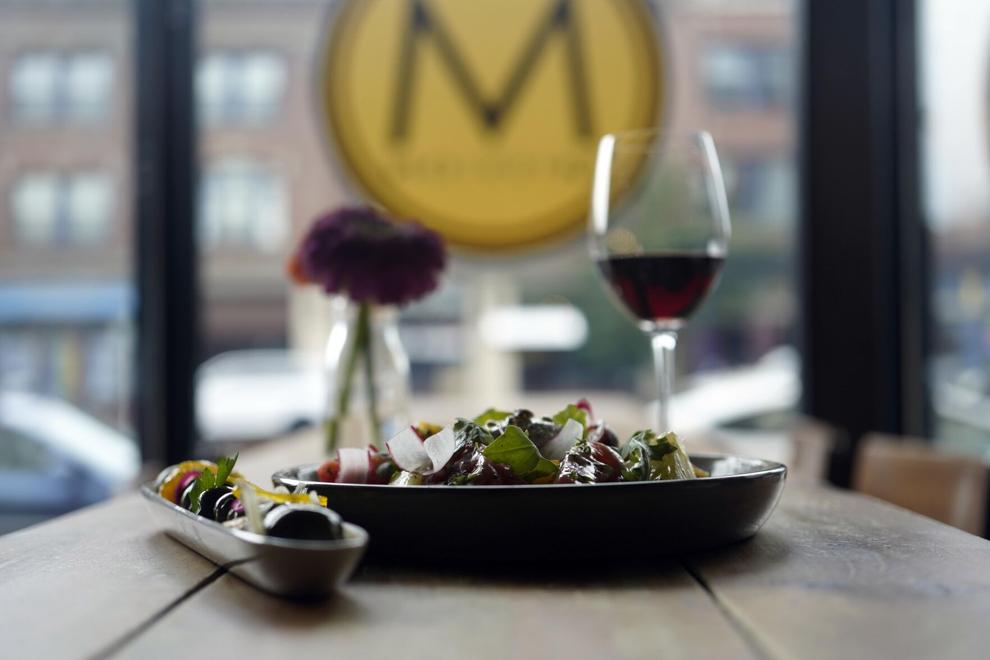 Berlin, 43, said, simply put, Mill Town is a company investing in properties and businesses to achieve its goal. Mill Town's stated mission is to expand and improve the quality of life in the Berkshires.
"I'm excited to get involved with Mill Town because of its community involvement and working to bring Pittsfield back on the map heavier," he said.
Berlin, who earned his culinary degree from the French Culinary Institute (now the International Culinary Center), is the executive chef overseeing Mission Bar and Tapas, Gateways Inn, Bousquet, Bousquet Sport and The Camp by Bousquet on the other side of the Bousquet mountain. He is responsible for the menus, training the staff and the financial aspects at each venue, and "of anything food," Berlin said, adding he will be making the rounds of the venues and will be wherever it's the busiest.
"Each property will have its own chef/sous chef to take care of the daily business," he said.
Under Berlin's guidance, Mission Bar and Tapas reopened in early May, after closing in December due to the pandemic. The eatery, at 438 North St., originally opened in the early 2000s. Mill Town, he said, didn't purchase the property where Mission is located, just the business.
"We started a new menu from scratch, but kept the name, Mission Bar and Tapas, and the same concept — small-plate appetizers," he said.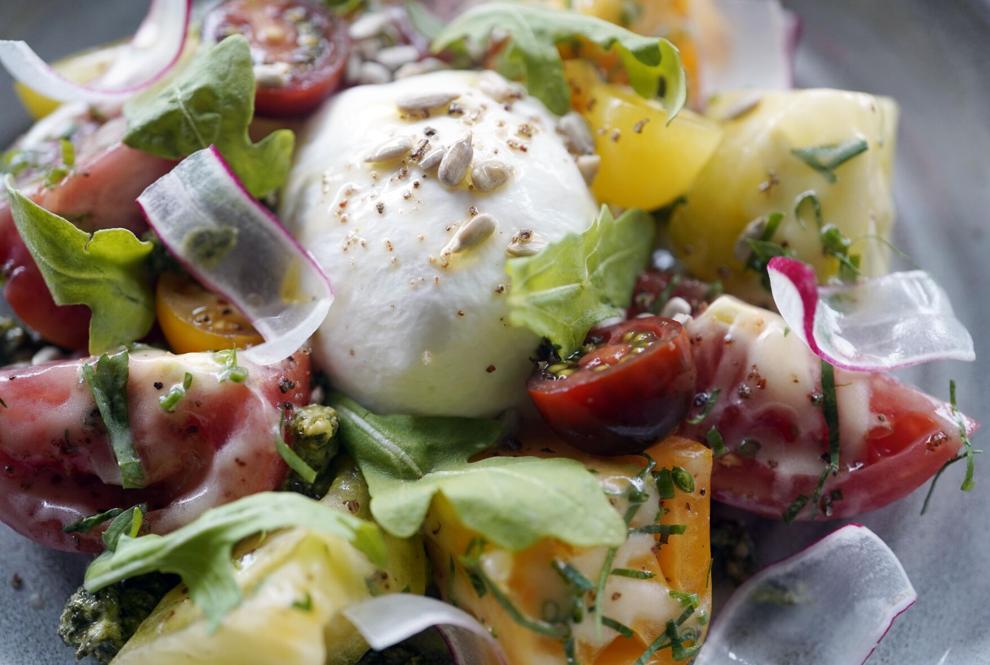 Featured on the new menu are grilled Spanish octopus — octopus in espelette — and "a number of different pintxos" (skewers) such as warm roasted baby beets and Idiazabel cheese with champagne vinaigrette; white anchovy and Manzanilla olive and piparra long pepper; and chorizo and Manchego cheese with black mission fig. (All are four for $11 or six for $15.) Small plates include an heirloom tomato salad with burrata cheese, a sunflower seed pesto and a champagne vinaigrette.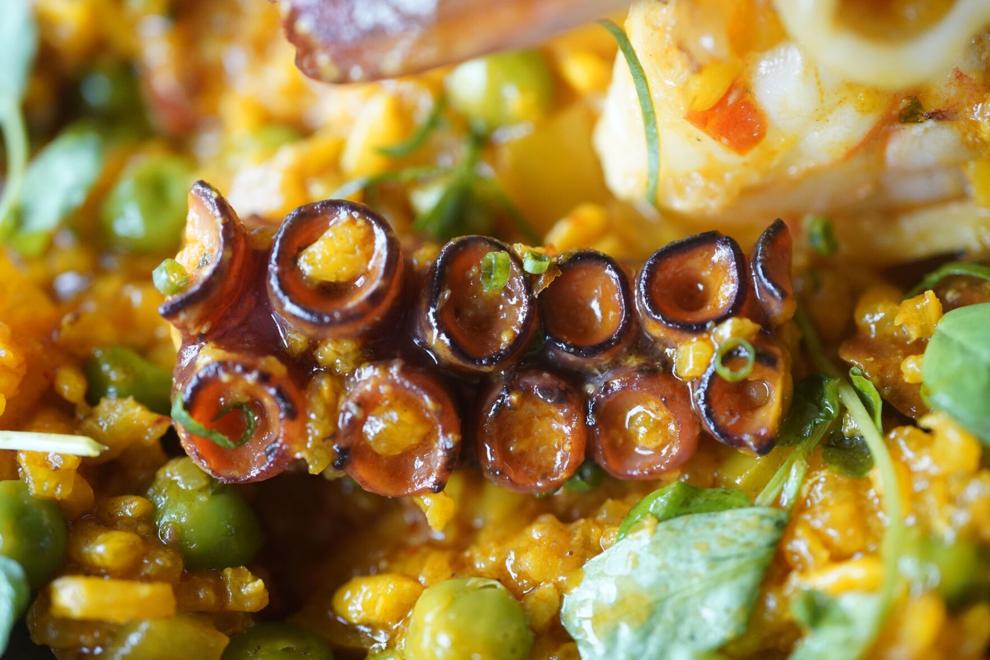 Two different styles of paella are available — vegetable paella with roasted peppers, tomatoes, grilled zucchini, sofrito, bomba rice and saffron, and a seafood paella with calamari, octopus, shrimp, chorizo, sofrito, bomba rice and saffron — as well as chimichurri octopus with a lemon chimichurri vinaigrette, olive oil, crushed potato and pickled red onion.
Prices for the appetizers/small plates range from $5 to $15; entrees from $19 to $25. Mission now has a full alcohol license.
Berlin said he is working on a fall/winter menu that will debut in late September.
"We'll be adjusting the paella and deleting the octopus and adding another seafood option," he said, "We're also going to delete the tomato salad and add a baby beet salad."
The dining room and kitchen were recently remodeled, Berlin said, allowing for seating for 48 in the dining room, plus an additional 12 seats on the patio. Plans for the future include adding brunch on Saturday and Sunday and offering small catering.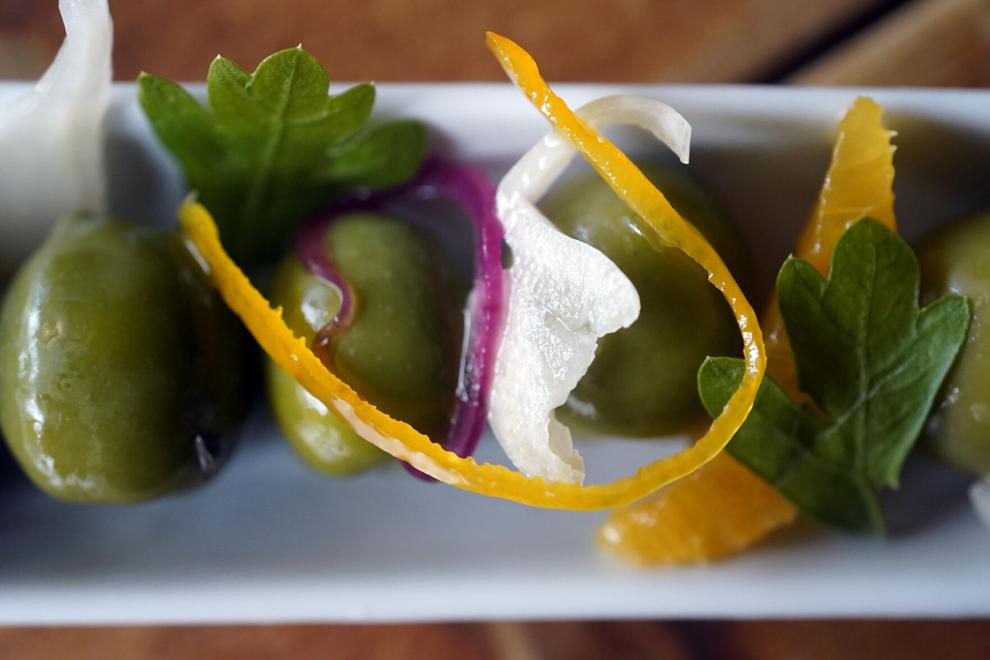 Under current state COVID-19 guidelines, there is no social distancing and guests do not need to wear masks. Staff members are masked and paper menus are used; sanitizer is available. "These measures are for the safety of staff and guests," Berlin said.
Live music is offered on Thursdays and Mondays, "and occasionally other nights," Berlin said, adding "a fair variety of music" is offered. Although the restaurant currently closes at 9 p.m., and the bar at 10 p.m., Berlin sees the hours expanding in the future.
"If we're busy, we'll stay open later," he said. "It's been getting busier lately and there is a demand to stay open later."