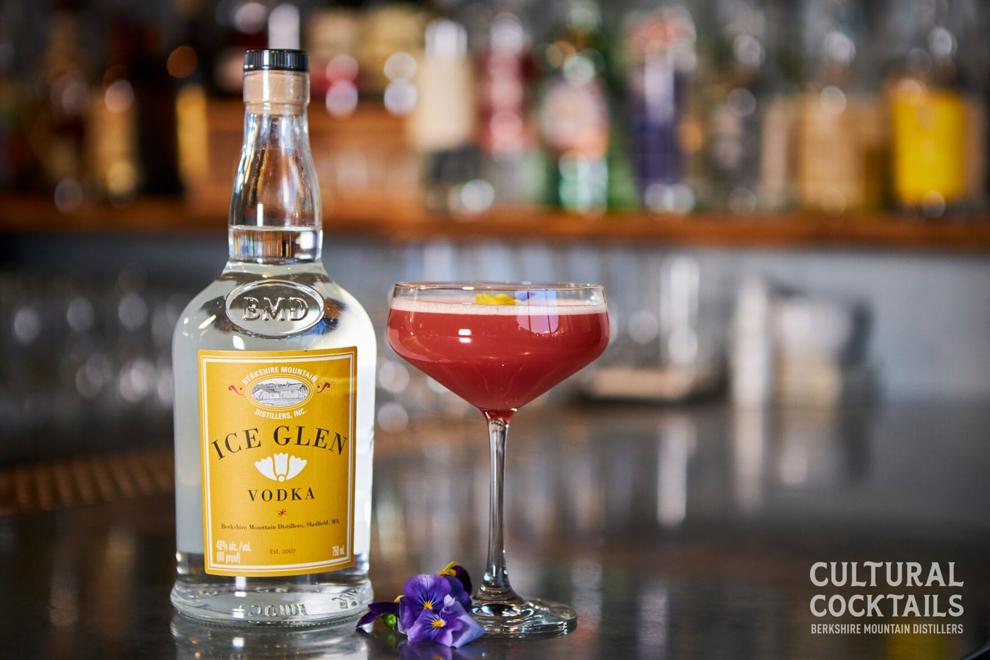 SHEFFIELD — If Lady MacBeth had her own cocktail, what would it be?
Berkshire Mountain Distillers knows she'd be the "Red Lady," a cocktail crafted with the distillery's Ice Glen Vodka, blood orange juice, grenadine and fresh squeezed lemon juice topped with a violet or purple pansy.
"We're thrilled (and a little scared) to see The Red Lady become a signature Shakespearean cocktail!" said Jaclyn Stevenson, director of marketing and communications at Shakespeare & Company in a release. "Relentless, blood-thirsty and ambitious, Lady Macbeth is not to be trifled with. However, Berkshire Mountain Distillers has taken the edge off of her biting personality with equally Elizabethan edible flowers and citrus flavors Will would call 'Civil as an orange.'"
Red Lady is one of 15 cocktails created by local bartenders for Berkshire Mountain Distillers' Cultural Cocktails, a program engineered to unite Berkshire cultural institutions and partners and raise awareness of the Berkshires as an exceptional region for art, culture and handcrafted cocktails. The Cultural Cocktails program officially kicks off the distillery's 15th anniversary celebration on Memorial Day weekend.
"It's a great way to pay homage to the cultural institutions that make the Berkshires the Berkshires," Chris Weld, founder of Berkshire Mountain Distillers said during a recent interview with The Eagle. "The way I look at it, Napa Valley wouldn't be Napa Valley with only one winery. And the Berkshires wouldn't be the Berkshires with only one cultural institution or one restaurant."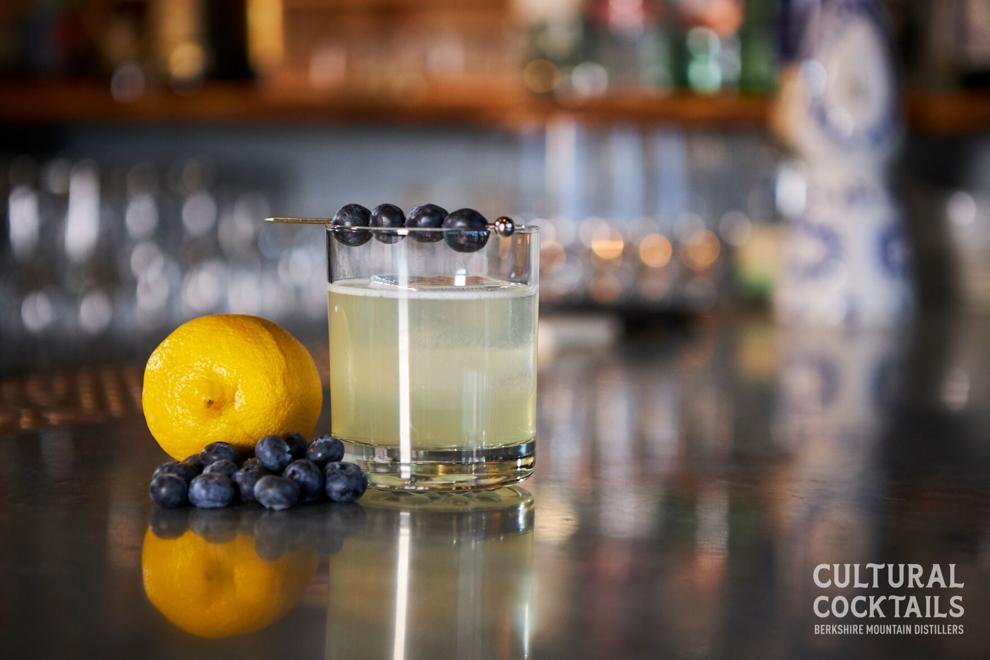 Weld credited Angela Cardinali, a marketing specialist who works with the distillery, with creating the Cultural Cocktails program. Together, Weld and Cardinali gathered representatives from the 15 cultural institutions, as well as a group of Berkshire bartenders, and set to work crafting cocktails to represent each organization.
"There was some pretty significant input from the cultural institutions, wants and desires. We worked to do the best we could with what they were looking for. I think we came up with a nice happy medium and everyone is happy with their cocktails," Weld said.
His one requirement, other than the drinks be made with a BMD product, was that the cocktails be fairly easy to make.
"They had to be made with things you go into your local liquor store and grab, not with an esoteric list of ingredients you'd have to go to a cocktail shop in Brooklyn to get," Weld said.
In addition to the 15 cultural institutions, over 20 restaurants already have signed on to serve the cocktails on a rotating basis.
"You might go into the Red Lion Inn one week and have a Mass MoCA Brick + Bourbon and go back and have a different cocktail the next week," he said. "For me, it's predicated on the concept that a rising tide floats all boats ... This is a good way for everyone to showcase what's in the Berkshires — to self-pollinate, cross-pollinate and promote. To be part of it, everyone has to be involved."
The launch, Weld said, is not only timed to coincide with the distillery's 15th anniversary, but also with the launch of the summer cultural season, which is set to have the most robust offerings in two years.
"A lot has changed here since COVID hit. Obviously, it was devastating for the culturals and the restaurants," he said. "But as things started opening back up last year, 'canna tourism' had started. We have a lot of people visiting the area, driving up from New York and New Jersey — not to say all of those people will visit our cultural institutions — many of which are eating at our restaurants. It's a really great opportunity."
And in general, Weld believes that people are just "super excited to eat out and have a cocktail."
"It's the reason we put in a pavilion at the distillery. We're hosting Berkshire Busk Roadside on Saturdays this summer and we're opening our first cocktail wagon," he said. "We're keyed up to have a great summer. I thing everyone is geared up to let loose, to go out and enjoy what the Berkshires has to offer."