The holiday movie season, that period between Thanksgiving and the end of the year when the studios bring out their heavy duty Academy Award contenders along with a few action flicks and thrillers, was one of the many traditions lost to the pandemic in 2020. The season returns in 2021, but like so many other traditions, it has changed, perhaps irrevocably.
The growth of streaming services providing first-run movies that previously ran exclusively in theaters accelerated dramatically in 2020 as movie houses closed and people hunkered down in their living rooms. The theaters are open again but box office revenues have dropped by 70 percent from 2019 according to CNBC as audiences remain wary of crowds and comfortable with their streaming channels.
Reflecting this reality, holiday movies in 2021 are a combination of films that will be released in theaters and on streaming services simultaneously, films that will be released in theaters first and for streaming two or three weeks later, and movies exclusive to the streaming companies that have mushroomed like — well — mushrooms in the past year-and-a-half. For purposes here, only movies that will get a theatrical release will be previewed.
Some of the films will be released first in New York and Los Angeles before working their way around the country. The release dates cited are when the movies are most likely to arrive in Berkshire movie houses.
DRAMA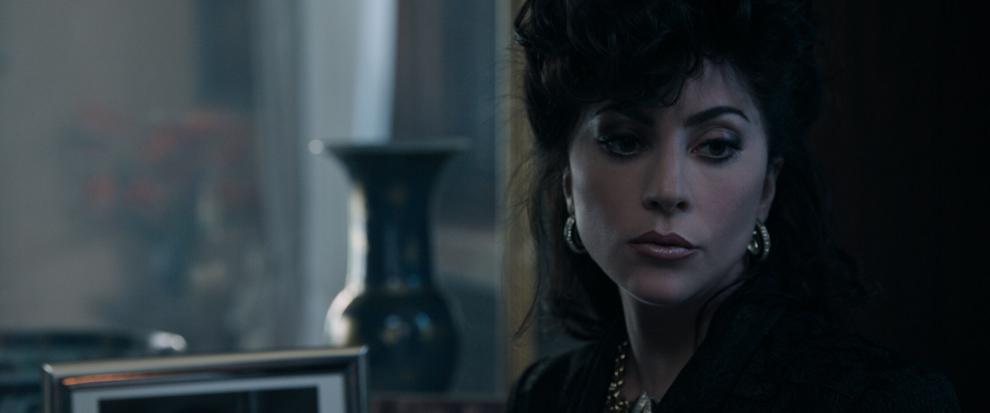 Patrizia Reggiana (Lady Gaga) marries into a luxury fashion house and threatens its stability in "House of Gucci," opening Thanksgiving weekend. Director Ridley Scott's able supporting cast includes Adam Driver and Salma Hayek. The film is based on a book, as is "Nightmare Alley," (Dec. 3) the latest from Oscar-winning director Guillermo Del Toro. Bradley Cooper's con man teams with Cate Blanchett's psychiatrist to play mind games with their victims.
Also on the 3rd, provocateur director Paul Verhoeven offers "Benedetta," in which the title 17th-century nun played by Virginie Efira rocks the church with her visions. Versatile British actor Benedict Cumberbatch goes cowboy in director Jane Campion's Western family drama "The Power of the Dog," opening the 3rd. Kirsten Dunst also stars in the film, which is set in Montana over a century ago.
"A Journal For Jordan" (Dec. 10) features Michael B. Jordan as a soldier stationed in Baghdad who keeps a journal for his newborn son. Denzel Washington directs. A star college quarterback (Alexander Ludwig) initiates a players' strike hours before the biggest game of the year in "National Champions," which also opens on the 10th. J.K. Simmons is his peeved coach.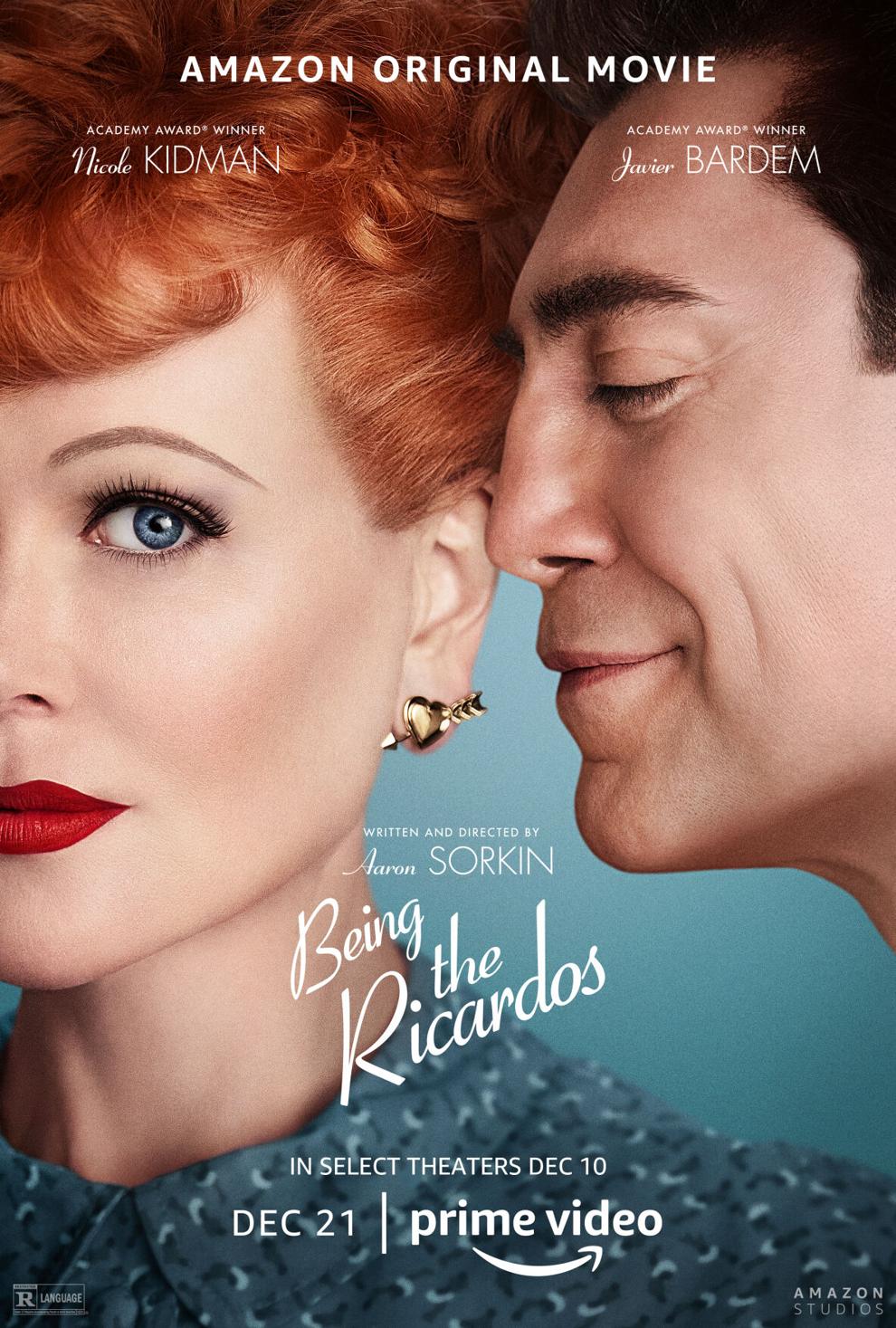 Lucille Ball and Desi Arnaz were once America's favorite comedy couple, but as their power in Hollywood grew, smears and cultural taboos tore them apart. "Being The Ricardos" (Dec. 10) tells their story, with Nicole Kidman as Lucy and Javier Bardem as Desi.
The aforementioned Denzel Washington is the power-mad MacBeth and Frances McDormand is his ambitious Lady in "The Tragedy of Macbeth," opening Christmas Day. Directed by Joel Coen, without brother Ethan, his usual film partner, it brings with it significant Oscar buzz.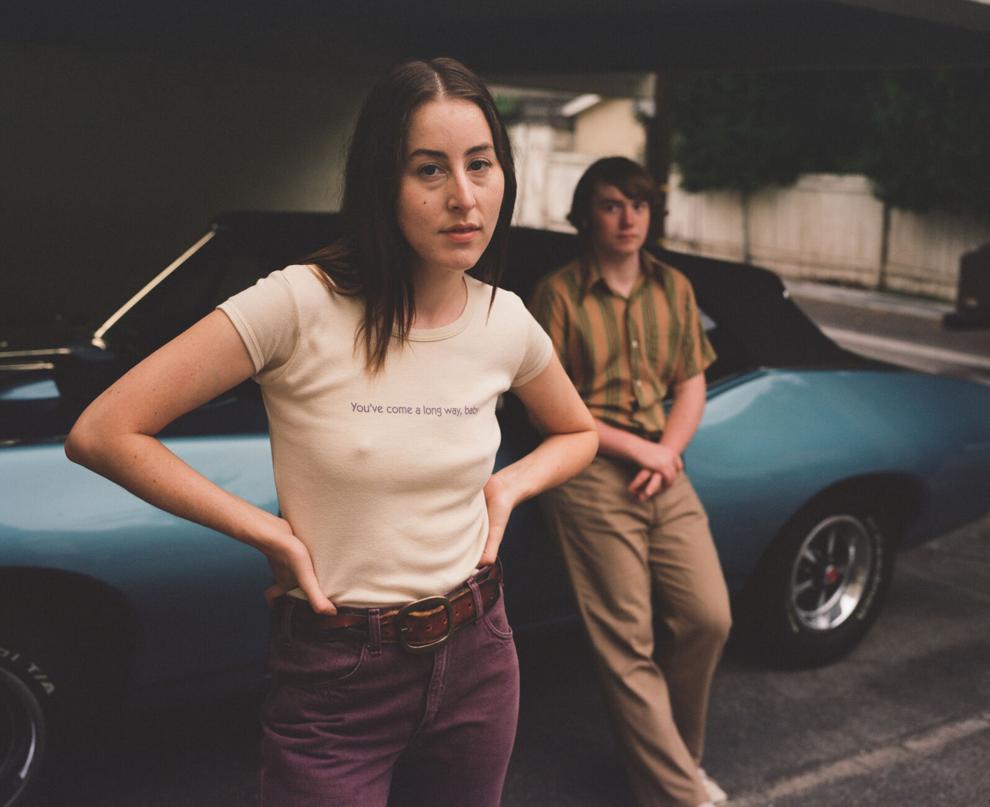 Heavyweight director Paul Thomas Anderson reportedly lightens up with the coming-of-age film "Licorice Pizza." It opens Christmas Day, as does "Parallel Mothers," in which Penelope Cruz, the muse of director Pedro Almodovar, plays a pregnant middle-aged single woman who bonds with Milena Smit's pregnant adolescent when they meet in a hospital.
HORROR-SCI-FI
It's a scary holiday season more befitting Halloween, beginning Thanksgiving weekend with "Resident Evil: Welcome To Raccoon City," the latest in the action-horror series. The departure of the sinister Umbrella Corp. has left the titular city in the hands of evil residents confronting survivors seeking the facts behind the pharma giant.
Riz Ahmed is a Marine trying to protect his young children from a mysterious extraterrestrial threat in "Encounter"(Dec. 3.) Also on the 3rd, "Silent Night features Keira Knightley and Matthew Goode trying to host a joyful Christmas party even though the world is coming to an end.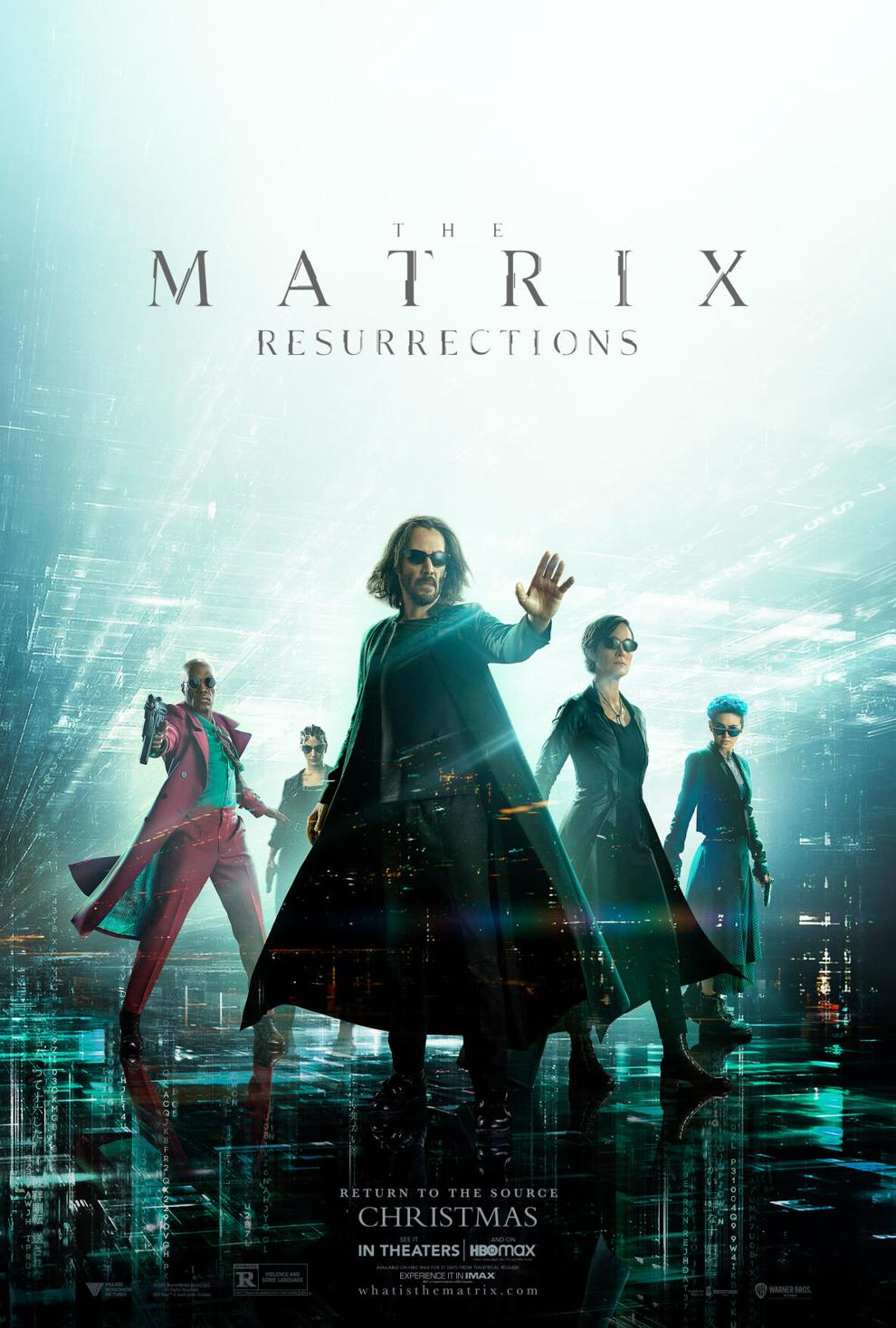 The black-comic, satiric sensibility of "Silent Night" is shared by "Don't Look Up" (Dec. 24) in which unknown astronomers played by Oscar winners Jennifer Lawrence and Leonardo DiCaprio try to convince the world that a deadly asteroid is heading toward earth.
"The Matrix" was a witty and mind-bending sci-fi action movie about resistance fighters confronting a sinister group feeding off the blissfully ignorant populace. The two sequels were special effects heavy slugfests mixed with Christ figure mumbo-jumbo surrounding Keanu Reeves' Neo. There was no clamoring for a sequel but nearly two decades later comes "Matrix Resurrections" (Dec. 22), with Neo and friends abandoning their artificially peaceful society for another go at the matrix.
MUSICALS
Steven Spielberg's "West Side Story" (Dec. 10) updates the 1957 classic about young lovers caught in the middle of their neighborhood's ethnic teen gang wars. Ansel Elgort and Rachel Zegler are Tony and Maria and the ageless Rita Moreno returns from the original. Leonard Bernstein's score gets some tweaks from David Newman and the lyrics remain Stephen Sondheim's.
Peter Dinklage plays the title character as the timeless "Cyrano" (Dec. 31) gets a rebooting based on the 2018 musical. Judging from his work in "Game of Thrones," Dinklage should make an ideally charming, witty yet despairing de Bergerac.
ACTION
Spider-Man movies traditionally share the Blockbuster category, but the wall crawler is the season's only superhero. In "Spider-Man: No Way Home" (Dec. 17) Peter Parker, having been outed as the web slinger in the 2019 film starring the charismatic Tom Holland, deals with that headache along with a collection of Marvel baddies.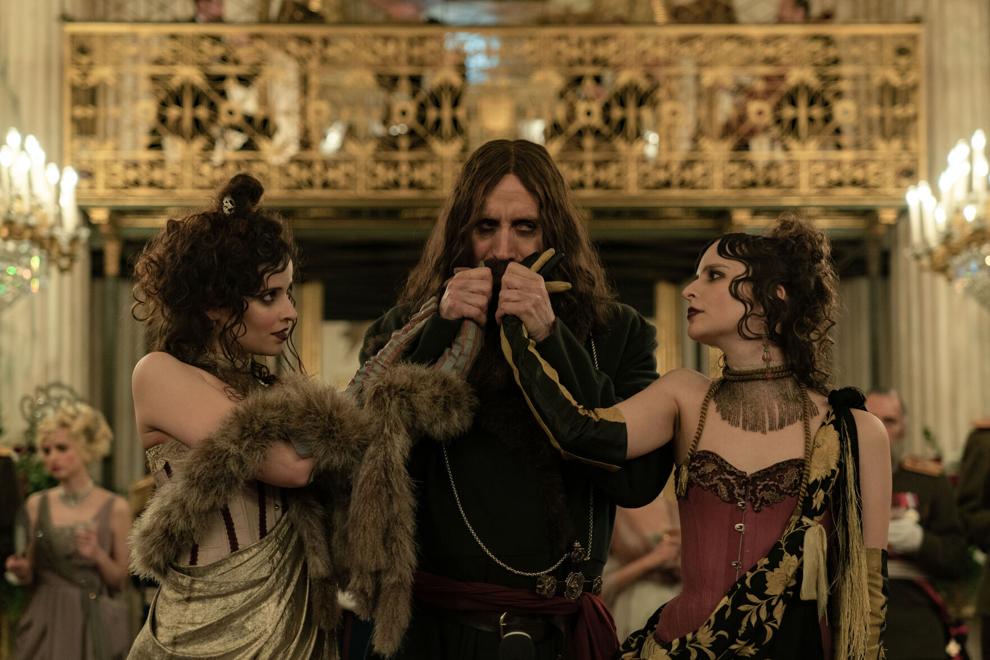 Many films were delayed by the pandemic and other issues but none longer than "The King's Man," which emerges in theaters Dec. 22 following a two-year delay. The third in the "Kingsman" series, the dapper spies confront history's worst villains with the fate of the world at stake, as it so often is. Ralph Fiennes, Stanley Tucci, Charles Dance and Daniel Bruhl are part of an all-star cast.
ANIMATION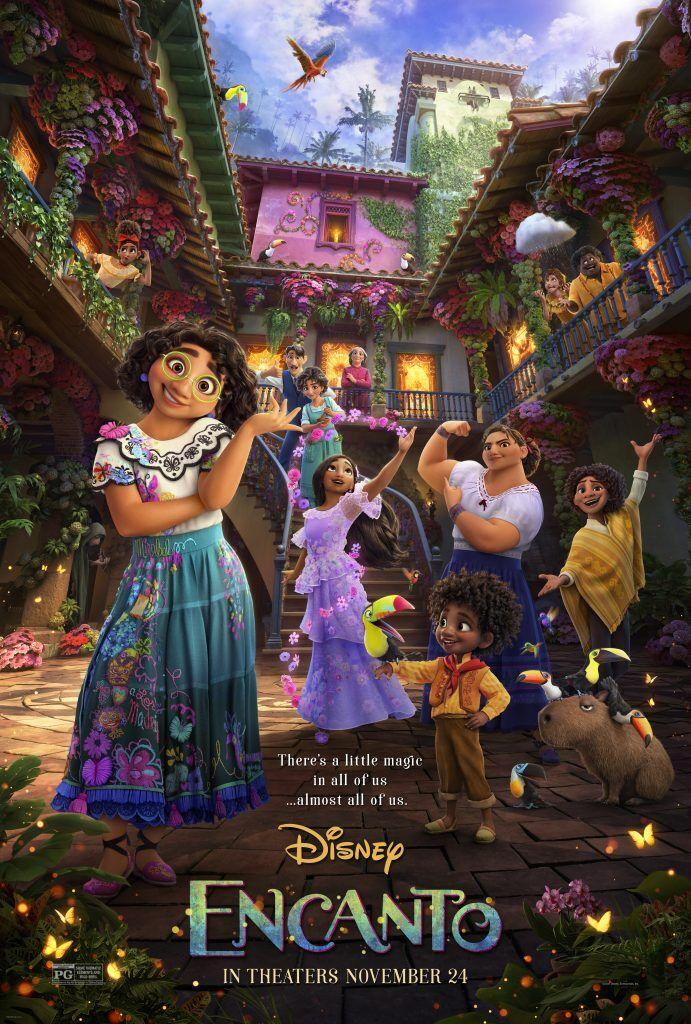 "Encanto," Disney's 60th animated film and a musical from Lin-Manuel Miranda, arrives Thanksgiving weekend riding a tide of favorable buzz. Set in the mountains of Colombia, all the family members in an enchanted house have special gifts, except 15-year-old Mirabel (Stephanie Beatrix), who must belatedly discover her own.
"Flee" (Dec. 3), an award-winner at the Sundance film festival, focuses on a respected academic in Scandinavia whose past as an Afghan refugee continues to haunt him.
"Sing 2," (Dec. 22), the sequel to the 2016 original, finds koala Buster Moon (voiced by Matthew McConaughey) and his all-star troupe of animal singers preparing for their biggest performance yet. But its success depends on Buster's ability to persuade reclusive lion rock legend Clay Calloway (U2's Bono) to participate.