BECKET — Growing up in New Zealand, Black Grace dance company founder Neil Ieremia looked to his Samoan roots for creative inspiration. New Orleans native Michelle N. Gibson fled the devastation of Hurricane Katrina with a newborn baby and built a new life in Texas. This coming week, July 27-31, they both share their rich cultural heritage through dance at Jacob's Pillow.
Choreographer and dancer Ieremia founded Black Grace in New Zealand in 1995, blending traditional Samoan and indigenous Maori dance with contemporary styles and the movements of the streets and sports. Originally an all-male ensemble of 10 Pacific, Maori and New Zealand performers, in the early 2000s Ieremia added female dancers to the lineup, expanding his creative range.
Last seen at the Pillow in 2005, reprising a triumphant 2004 debut that brought them widespread U.S. and international attention, Black Grace left an indelible mark on all who witnessed the company's powerful, elemental presence.
When Pamela Tatge took over as Pillow Director in 2016, their name kept cropping up as one of everyone's favorite performances.
"That memory was very vivid for people," Tatge said in a recent phone interview, "and I began to research the possibility of bringing them back."
For this summer's Pillow appearance, rescheduled from 2020, Tatge asked Ieremia to revive "Minoi," a work from his first visit.
"It's kind of an endurance piece, it's really high energy, it uses body percussion and dance, and it's just sheer power," she said.
A spotlight shines down on six bare-chested men, standing in close proximity. Moving as one, they stomp, slap, gesture boldly with muscular limbs, vocalizing ancestral chants in proud, commanding tones.
The all-male dance echoes the storied Men Dancers, a ground-breaking troupe created by Pillow founder Ted Shawn.
Black Grace will debut two new works at the Pillow. While he was in quarantine, Tatge explained, Ieremia spent the time connecting back to his roots and his identity.
The first piece, "O Le Olaga – Life," is a tribute to his Samoan immigrant parents set to "Gloria in D Major" by Antonio Vivaldi.
"That juxtaposition of classical music to this very personal story will be really joyful," Tatge said.
The vivid, expressive artwork of Samoan painter and sculptor Fatu Akelei Feu'u inspired the second piece, "Fatu."
Audiences will not only see dance they remember and love, Tatge said, "they'll also be brought into what is going on with this major contemporary New Zealand company right now."
Black Grace's appearance at the Pillow, Tatge noted, "fulfills a commitment we made in 2019 to robustly feature the work of indigenous artists on our stages."
Indigenous artists have long been presented at the Pillow, she added, including Tom Two Arrows, "a remarkable dancer who came to the Pillow in 1949."
While international dance typically occupies some 30 percent of each season's lineup, it is still limited due to visa and transportation concerns, Tatge explained; she hopes to be up to full complement by next year.
"The Pillow has always been an international festival and always made space for non-Western work. It comes from a place of true curiosity and inquiry, and a desire to know the world through dance. After a time of great isolation and isolationism, there's a great appetite to enter into worlds that are not the ones we exist in. And dance can take you there."
In the meantime, traditional dances of Korea, India and Mexico have already been featured this summer on the open-air Henry J. Leir Stage — all by U.S.-based companies.
"This richness exists in our country because of immigrant communities and artists based in the American diaspora," Tatge said. "It's really exciting to have audiences discover artists they've never seen before that are right here in the U.S."
Besides the indoor and outdoor stages, the Pillow is committed to presenting site-specific work that utilizes the broader campus.
"We think of our campus as a canvas for artists to create performance," Tatge explained. "We exist in dialogue with this land, we are quintessentially known for experiencing dance in nature."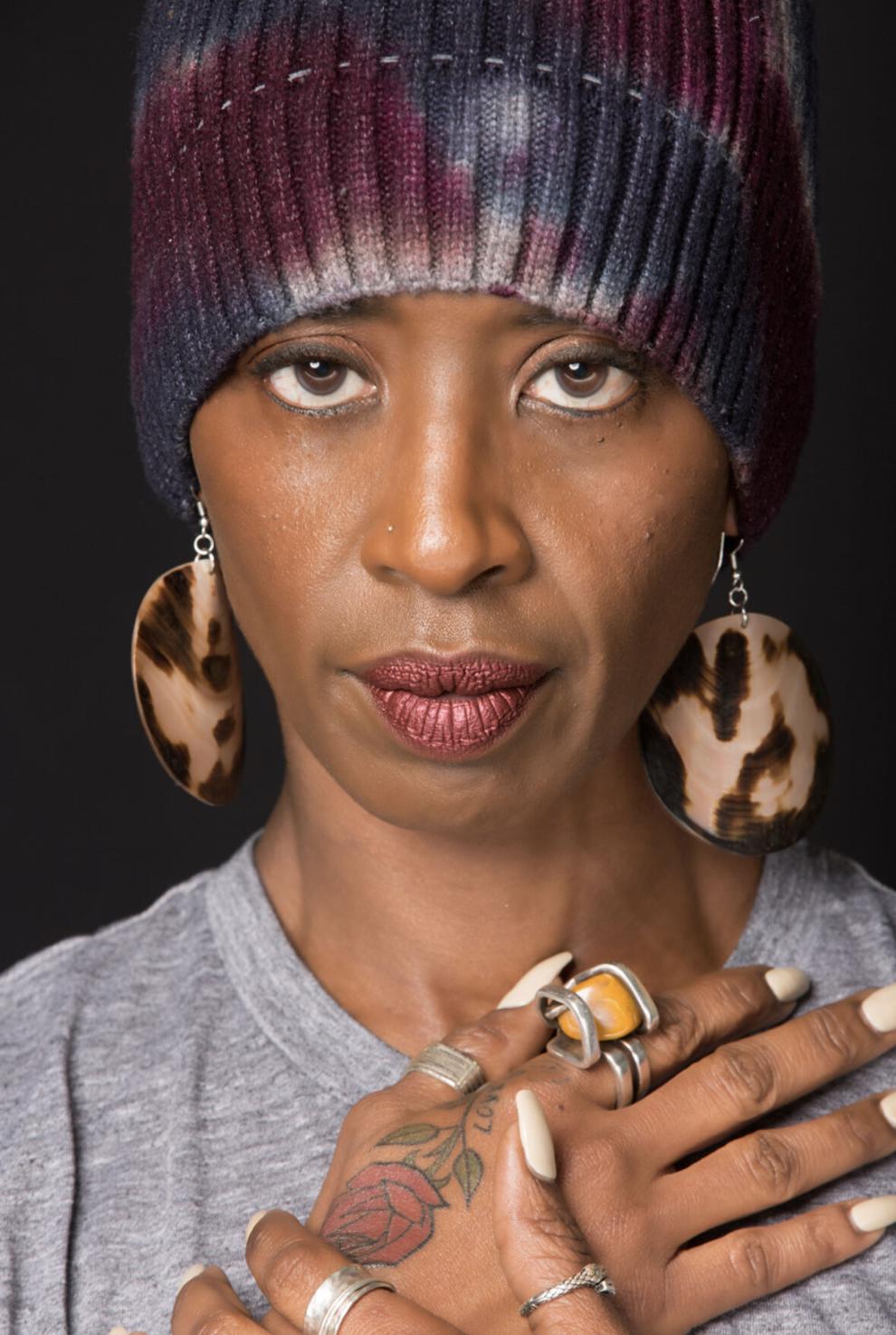 Michelle N. Gibson's dance foundations were born on the streets of New Orleans, in the iconic parades that celebrate death, marriage, and everyday life in the city of her birth. As a Second Line Grand Marshall, Gibson leads the brass and percussion bands and throng of handkerchief-waving community members who join the processions.
She has adapted her solo work "Takin' it to the Roots" as a roving 50-minute performance taking place at sites across the Pillow campus — once a station on the Underground Railroad. Starting at the Fire Pond, she will move to some long-unused cabins standing in for the Black church, then conclude with a celebratory Second Line parade back to the historic Tea Garden.
Gibson will be accompanied by NOJO 7, a seven-piece ensemble drawn from the acclaimed New Orleans Jazz Orchestra, and led by its Grammy Award-winning drummer and artistic director Adonis Rose.
At a New Orleans funeral, the First Line coffin and family mourners are followed by the Second Line musicians and community participants. Grand Marshall Gibson's jaunty hat, sash and long white cane are all regalia of her role. From a solemn opening, the music picks up tempo and Gibson explodes into frenetic movement — strutting, high-stepping, swooping, swirling, stooping — buckjumping dance that celebrates the departed, letting ancestors know a beloved soul is on its way. Parasols and music pump the air as a testimony to life.
As a classically trained dancer and educator, Gibson seeks to define and disseminate the seemingly improvised Second Line movements.
"We're very interested in dancers telling their own stories in their own movement languages," said associate curator Melanie George, who brought Gibson to the Pillow.
"She truly is a unique voice of a dance form that is, in its own way, indigenous to America," George added, "birthed here as a result of the transatlantic slave trade, in terms of what happens to displaced Black people trying to hold on to their culture."
The staging is the choreographed part of it, George explained, "but Michelle is a Second Line Grand Marshall, so the authenticity lives in her."
"This work is her culture, her tradition, her history, it is where she grew up. She is the daughter of a preacher, and so the sacred and secular are living in duality, as they are for all of New Orleans."
The loss of the Doris Duke Theater to fire in 2020 led to finding ways to activate the full campus, George explained.
"The whole campus can be a stage," she said, "and Second Lines are processions that happen outdoors.
"Anyone can join the Second Line once you encounter it, there aren't barriers to access."
All of the Pillow curatorial team, George said, "start first from a place of lovers of dance, but also as people who have a responsibility to culture."
Gibson understands and is grounded in these traditions enough to know how to present it with reverence, George added. "She is a cultural ambassador in the world outside of New Orleans."
If You Go
What: Black Grace
Where: Ted Shawn Theatre, Jacob's Pillow, 358 George Carter Road, Becket
When: July 27 to 31
Performances: 8 p.m., Wednesday - Saturday; 2 p.m., Saturday and Sunday
Tickets: $55 - $85
Reservations and more information: 413-243-9919, jacobspillow.org
Who: Michelle N. Gibson with New Orleans Jazz Orchestra / NOJO 7
Where: Jacob's Pillow Grounds, 358 George Carter Road, Becket
When: July 29 and 30
Performances: 4:30 p.m., July 29; 12:30 p.m. and 7 p.m., July 30
Tickets: $15 - $35 (Sold out)
Reservations and more information: 413-243-9919, jacobspillow.org
Who: Dichotomous Being: An Evening of Taylor Stanley
Where: Henry J. Leir Outdoor Stage, Jacob's Pillow, 358 George Carter Road, Becket
When: July 27 - 31
Performances: 6 p.m., Wednesday - Saturday; noon on Sunday
Tickets: $25 - $35
Reservations and more information: 413-243-9919, jacobspillow.org
ADDITIONAL PROGRAMMING:
PillowTalk: "Black Grace: From Cannon's Creek to Jacob's Pillow
What: Television New Zealand documentary on Black Grace's U.S. debut at the Pillow in 2004.
Where: Blake's Barn, Jacob's Pillow, 358 George Carter Road, Becket
When: 4 p.m., July 31
Tickets: Free
Reservations and more information: 413-243-9919, jacobspillow.org
New Orleans Original BuckShop Gathering with Michelle N. Gibson and NOJO 7
What: Community workshop for all ages and experience levels.
Where: Common Room, Zion Lutheran Church, 74 First St., Pittsfield
When: 6 - 7:30 p.m., July 27
Tickets: Free, registration encouraged.
Reservations and more information: 413-243-9919, jacobspillow.org