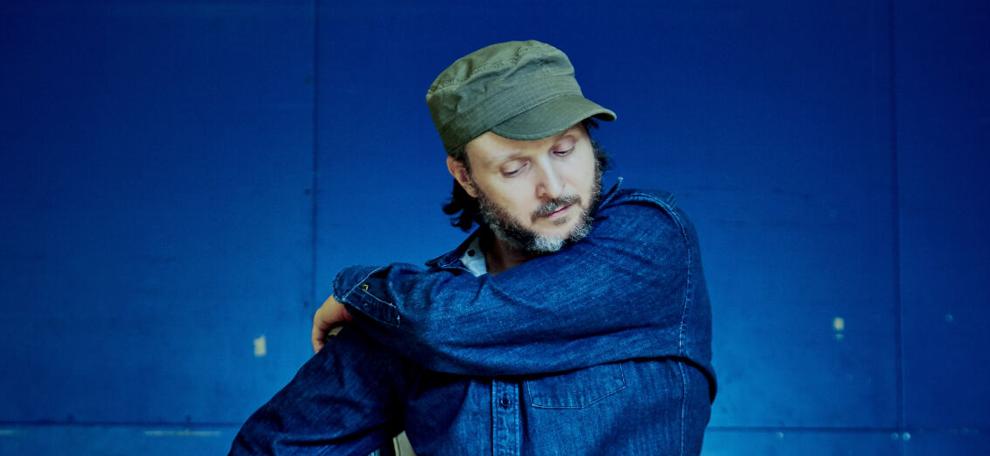 BECKET — Sidi Larbi Cherkaoui, a Belgian and Moroccan choreographer, dancer and director, has been named the recipient of the 2022 Jacob's Pillow Dance Award.
Cherkaoui will accept this award and present a new work at the season-opening gala on June 18.
"Sidi Larbi Cherkaoui is a visionary artist of exceptional creativity who has been pushing against boundaries and definitions his entire career," said Pamela Tatge, executive artistic director of Jacob's Pillow said in a news release. "The son of a Flemish mother and Moroccan father, in his Antwerp-based company Eastman, he brings together dancers with multiple cultural backgrounds and histories to create ensembles that give us a sense of what global collaboration could look like."
She added, "Cherkaoui has a humility and unbridled curiosity about his place in the world and challenges himself to authentically connect with the human experience through his dances. Equally at home with social dance forms as he is with classical ballet vocabularies, he is also a highly skilled and expressive dancer and has created notable duets for himself and major artists including Akram Khan, María Pagés, and Colin Dunne.
"Also known for his creation of a singular vocabularies for men dancers, on the occasion of our 90th anniversary as we honor our founder, Ted Shawn, and his contributions to men in dance, I can't think of a more fitting and deserving choreographer to receive this award."
The gala program also will feature performances by Alice Sheppard and Laurel Lawson of Kinetic Light and Adam Weinert and dancers performing an excerpt of Ted Shawn's iconic Dance of the Ages. Past Jacob's Pillow Dance Award winner Annabelle Lopez Ochoa will present a world premiere on The School at Jacob's Pillow Contemporary Ballet Performance Ensemble, created during the week prior to the gala, while dancers Sara Mearns and Gilbert Bolden III will perform an excerpt from "Justin Peck's Rodeo: Four Dance Episode." Other performers include Irene Rodríguez and guests and a group of dance luminaries who will help us inaugurate the new stage at the reopened Ted Shawn Theatre, including Carmen de Lavallade, Camille A. Brown, Michelle Dorrance, Ann Hutchinson Guest, Bill T. Jones, Liz Lerman, Mark Morris, Eiko Otake and Wendy Whelan.
The Jacob's Pillow Dance Award, presented each year to an artist of exceptional vision and achievement, carries a cash prize of $25,000 which the artist can use in any way they wish.
Cherkaoui, from Belgium has choreographed works for the Royal Ballet, Paris Opera Ballet, and notable works for Cedar Lake Contemporary Ballet, Martha Graham Dance Company, Pilobolus, and Aakash Odedra. He choreographed a music video for Beyoncé and Jay-Z, the recent film "Cyrano" directed by Joe Wright, and was nominated for a Tony in 2021 for his choreography of Broadway's "Jagged Little Pill." He founded his own company, Eastman, in 2010, and has won awards for his solo work and his choreography.
"I'm so excited and happy and proud and humbled about this nomination," Cherkaoui said in a news release. "I'm also so grateful to be coming back to Jacob's Pillow's beautiful festival this year, one of my — and so many other dancers and dance makers — favorite places to perform in the whole world. I still remember with so much love in my heart, when we had the privilege of dancing Fractus V a couple of years ago. But also being there with the Ballet du Grand Théâtre de Genève with Loin or Cedar Lake Dance Company's Orbo Novo way back in 2009.
"It feels the festival has been a place for so many of us to grow as artists, as human beings. It is also a place for us to understand more about the history of dance in the U.S. but also of dance in the rest of the world ... I can't find the words to describe my gratitude, but it is deep and it is full of care and humility. I'm overwhelmed with feelings: an abundance of love."
At the season-opening gala on June 18, Cherkaoui will present the world premiere of a new work titled "con fuoco," a duet for dancers Robbie Moore and Andrea Bou Othmane that will be supported with live singing by Ghalia Benali.
In addition to his groundbreaking contemporary choreography, Cherkaoui has served as artistic director at the helm of Belgium's Royal Ballet of Flanders, a post he held for seven years from 2014-2021, and he will become the artistic director of Switzerland's Ballet du Grand Théâtre de Genève during the summer of 2022.