GREAT BARRINGTON — Karen Allen is a force to be reckoned with. She's comfortable taking direction, as well as giving it.
Allen added filmmaker to her resume in 2016, when she went behind the camera to direct the short film, "A Tree. A Rock. A Cloud." But, directing was nothing new for the actor and fiber artist. She's been directing actors on stage for decades.
She first began directing while an adjunct professor at Bard College at Simon's Rock, where she directed Joan Ackerman's "The Batting Cage" in 2008. It's a play she'll be directing this winter, at the Berkshire Theatre Group, and hopefully, as a feature film she'll direct in the near future.
"We have a ways to go with it. We'll see," Allen said of the film during a recent phone interview with The Eagle. "The screenplay is still being written and of course, we still have to raise the money to do it. That's the hope. It's Joan Ackerman, who lives here in the Berkshires, a wonderful playwright and screenwriter. When I directed it as a play before, at Simon's Rock, where the two women who played the main characters were 20 years younger than the characters. They were wonderful in spite of their age. This time, I'll direct it with actors who are the right age for the roles."
Before she appears in the world premiere of Donald Margulies "Lunar Eclipse" with Reed Birney at Shakespeare & Company in September, Allen is returning to the Berkshire International Film Festival with two new projects, "Hit Man: Secrets of Lies," screening 2:30 p.m. June 2 at the Triplex Cinema and 11:30 a.m. June 3 at Lenox Town Hall, and "A Stage of Twilight," showing 4 p.m. June 2 at the Mahaiwe Performing Arts Center.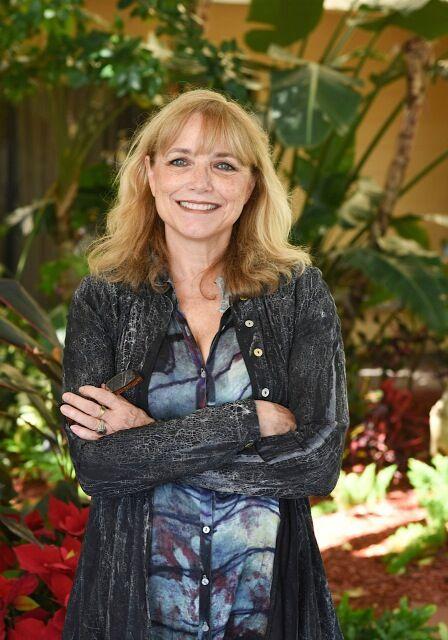 Allen is also one of three women filmmakers participating in BIFF's 12:30 p.m. Tea Talk, "Celebrating Excellence in Film Through the Lens of Berkshire Female Filmmakers." The talk, at the Mahaiwe Performing Arts Center, moderated by Berkshire Film and Media Collaborative Executive Director Diane Pearlman, includes Allen, Barbara Kopple and Cynthia Wade.
"I'm in a little film that was done as a pilot for a possible television series, 'Hit Man,' which is in the short films showing," she said. "It's got Peter Reigert in it, who's on our jury and very often part of the BIFF. Bill Sadler, who is also in 'A Stage of Twilight' with me, is also part of it. Richard Kind is the hitman. And of course, BIFF is also showing "White Irish Drinker" [as part of a tribute to this year's honoree Stephen Lang]. It's the first time I've ever had three films at the festival."
In "A Stage of Twilight," Allen and Sadler (Cora and Barry) are a happily retired couple enjoying life in their 70s until Barry is diagnosed with terminal heart disease. Barry makes the decision to rent a trailer in the middle of the woods and die alone.
Editor's note: Ahead of the June 3 BIFF Tea Talk, Allen answered a few of our questions about being a woman filmmaker, the film industry and her Berkshires experience. Her answers have been lightly edited for length and clarity.
Q: How long have you been directing?
KAREN ALLEN: I've been directing theater for maybe 15 years now. I love doing it. The last play I directed was the summer before COVID. I was meant to direct another play the following year, but of course, that didn't happen.
Q: Are there major differences between directions for stage and directing a film?
KAREN ALLEN: From my perspective, so far, when I direct in the theater it's pretty ideal because I have a wonderful relationship with the Berkshire Theatre Group and Kate Maguire. Often, I will bring her plays that I think would be good there, and that I want to direct, and we talk about them.
When I direct in the theater, I'm under a theater auspice. I don't really have to worry about raising money for the play, I don't have to really worry about anything from the production aspect and I'm working with a fairly small group of people. I have a stage manager, a lighting designer, someone who is doing the music, a costume designer and my actors. It's a very small, very contained group of people. We rehearse for a month and then a play goes up and is in front of the audience and the actors take over at that point. Once the play opens, the director really steps to the side. I give notes through the previews, but then the play really becomes the actors' play.
For film, it's very, very different. For each film project, you're trying to figure out how to raise the money to do it, it's a much larger group of people and a much, much longer period of time of your life. For "A Tree. A Rock. A Cloud.," I spent three years working on it — a year to raise the money, a year to do the preproduction, to shoot it and all the press production and then a year taking it out into the world and getting it in front of audiences through film festivals. It's a big commitment. I'm already working on the film ["The Batting Cage"]. We're going to shoot it in St. Augustine, Fla., and I've already been down there, scouting locations. We're probably a year away from that, at least.
Q: How do you decide what projects you are going to work on?
KAREN ALLEN: I just try to find things that I just absolutely love, stories that I think are important to tell or are worth telling or really intrigue me and hold my interest over a period of years. I mean "A Tree. A Rock. A Cloud." was a story I knew for over 40 years. I read it when I was maybe 17 or 18 and it was a story that I had always wanted to share with people. I often read it to people. I also just had this desire, at one point I wanted to make it into a short play. So it was a natural choice for me for my first film. It made sense to me to make a short film because I was just in a learning curve. I had never directed a film by myself before, although I had certainly been involved with observing other directors direct films. "The Batting Cage" is like that too. It's a play I've known for 20 to 25 years. It's a beautiful story, that will be very appealing. Joan, her writing is so delicious and she has such a wonderful sense of humor, It excites me to make it into a film and to do it as a play. If you are going to commit yourself to something for three years, you better be pretty passionate about it. You want it to be something that has an enduring pull on your heart.
Q: Has living in the Berkshires influenced your work?
KAREN ALLEN: Certainly, it has influenced my work, because the one film I shot, I did in the Berkshires. I found a way to put it together, which is really special. Just to be able to find a location here and to be able to get up in the morning and to drive 20 minutes and be at work is pretty fabulous. And to be able to entice and put together a crew of the level we were able to — many of those people being people who live and work here and are extraordinary in their fields — was amazing.
And of course, the next film I want to do is by a playwright who has lived here for many, many years and has her own little mixed company here.
IF YOU GO
'Hit Man: Secrets Of Lies'
What: Short film starring Karen Allen, Peter Reigert, Richard Kind and William Sadler. Screens as part of the Narrative Shorts showcase.
When: 2:30 p.m., June 2, Triplex Cinema, 70 Railroad St., Great Barrington
When: 11:30 a.m. June 3, Lenox Town Hall, 13-33 Walker St. Lenox
Tickets: $15
Information and reservations: 413-528-8030, biffma.org
'A Stage of Twilight'
What: Narrative film starring Karen Allen and William Sadler
Where: Mahaiwe Performing Arts Center, 14 Castle St., Great Barrington
When: 4 p.m., June 2
Tickets: $15
Information and reservations: 413-528-8030, biffma.org
What: Berkshire International Film Festival Tea Talk
Who: Cynthia Wade, Karen Allen and Barbara Kopple in conversation with Diane Pearlman
Where: Mahaiwe Performing Arts Center, 14 Castle St., Great Barrington
When: 12:30-2 p.m., June 3
Tickets: $15
Information and reservations: 413-528-8030, biffma.org