STOCKBRIDGE — Forty years after its debut, "Raiders of the Lost Ark" is often described as among the greatest films in Hollywood's history. Its dream team included director Steven Spielberg, veteran producer and special effects guru George Lucas, who conceived the story, as well as actors Harrison Ford as archaeology professor and adventure-seeker Indiana Jones and Karen Allen in her breakthrough role as Marion Ravenwood, Indiana's former paramour and reignited love interest.
Allen put down deep roots in the Berkshires in 1988, finding her dream home in Monterey seven years after appearing on stage in "Two for the Seesaw" at the Berkshire Theatre Festival in Stockbridge. She became a full-time resident in 1993, calling the Berkshires "a place where you can reinvent yourself."
That's precisely what she did, first opening a yoga studio while further developing her skills in textile arts. In 2003, she opened Karen Allen Fiber Arts in Great Barrington, selling cashmere sweaters, scarves and hats she made on her Japanese knitting machine.
Allen is the guest of honor for the 8 p.m., 40th anniversary screening of "Raiders of the Lost Ark," on Wednesday, Aug. 25, organized and co-sponsored by the Norman Rockwell Museum, the Berkshire International Film Festival (BIFF), Berkshire Bank and Vermont-based publisher Old Mill Road Media. The al fresco screening of "Raiders" is a benefit for the museum and BIFF. Rain date is Thursday.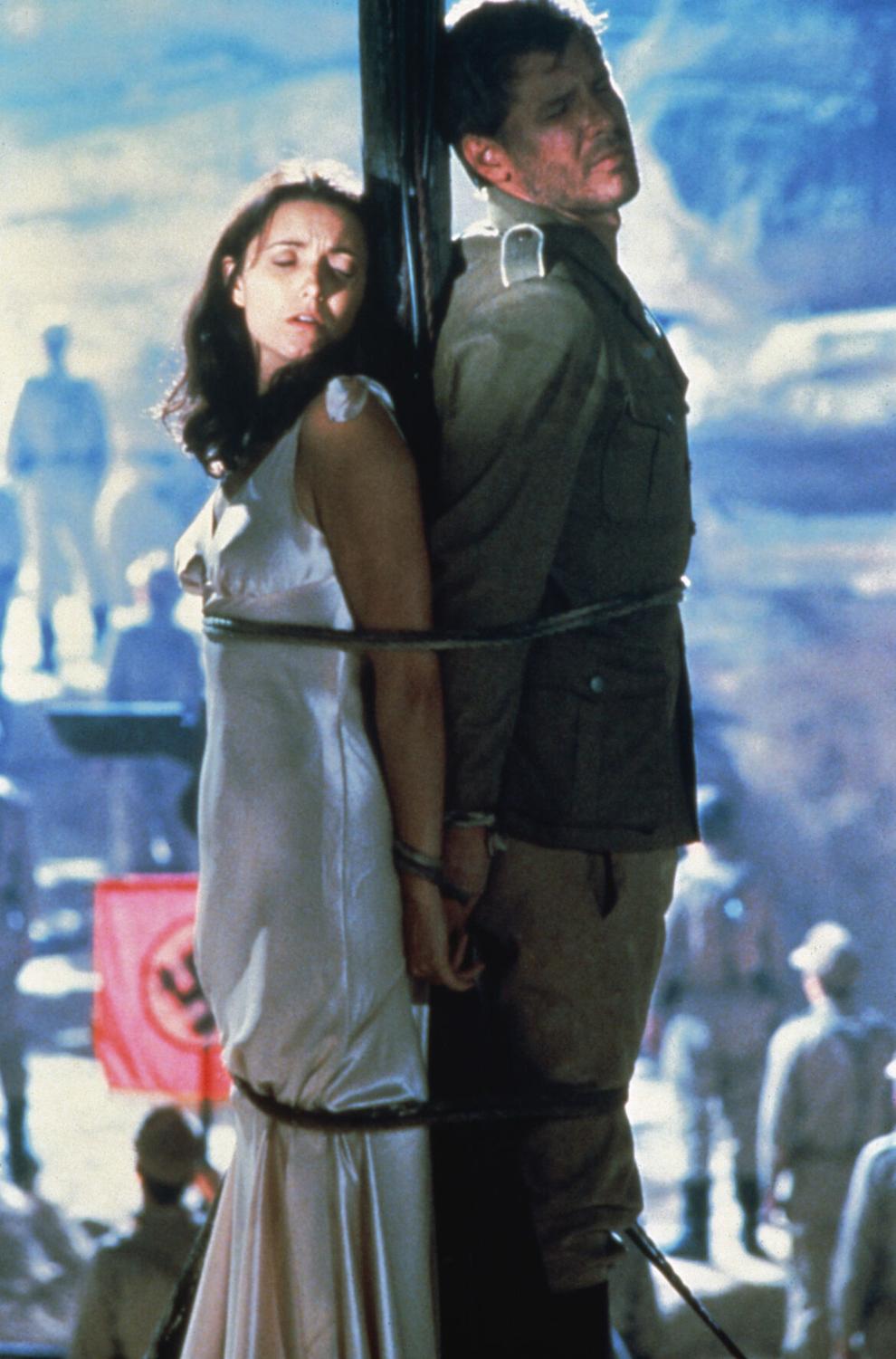 Other area connections abound: The film's classic score is by John Williams, a major presence at Tanglewood this summer, and Rockwell's art is prized, praised and collected by Spielberg and by Lucas, whose production company, Lucasfilm Ltd., financed "Raiders."
During a Zoom conversation earlier this month, Old Mill Road Media publisher Joshua Sherman, who purchased Berkshire Magazine in September 2020, explained that he conceived the event "as a great way to raise funds for the Rockwell Museum and BIFF." He contacted Allen and found she was keen to take part.
Allen has been helping to publicize "Raiders" 40th anniversary commemorative screenings worldwide, she told The Eagle.
"It's kind of a non-stop event, and I thought how wonderful it would be to do something to celebrate it here in the Berkshires, considering all these ties." She noted that Spielberg has often visited the Berkshires, including appearances with her and Williams at Tanglewood.
A SPECIAL ROLE
"It's a delightful film, I'm very proud of my role in it, and the role itself has moved forward in time," Allen said. "Young women come up to me often to say how much that character impacted their sense of themselves. There's something about Marion's character, she has this strong survivor way of moving through the film. She is not a 'damsel in distress.'
"The female character was given a lot of grit and strength, and resources to be a real partner to the hero. [Marion] negotiates on those terms. She says, 'I'm not your girl Friday; I'm going to be right with you, 100 percent.' I don't think there were a lot of films of that era going in that direction at the time."
As Allen explained, "I'm proud of being a part of the 'Indiana Jones' series. It was delightful to work with Spielberg, Lucas and Harrison Ford; It's a privilege to have been involved in it."
The screening represents "a beautiful coming-together and I love the Norman Rockwell Museum," Allen added, pointing out that she's also has a role at BIFF as a board member.
CELEBRATING 'RAIDERS'
She welcomed the chance to celebrate "Raiders" — "It's a film I really love and the only times I ever get to see it is when we do these wonderful screenings for various occasions. It's a wild ride, and a lot of fun to share with an audience."
However, Allen, now 69, acknowledged, "it's a very strange experience to look at yourself on film 40 years ago. I remember the making of the film as if it were yesterday, and there's this strange juxtaposition of my younger self up on the screen telling the story, and myself sitting here 40 years later."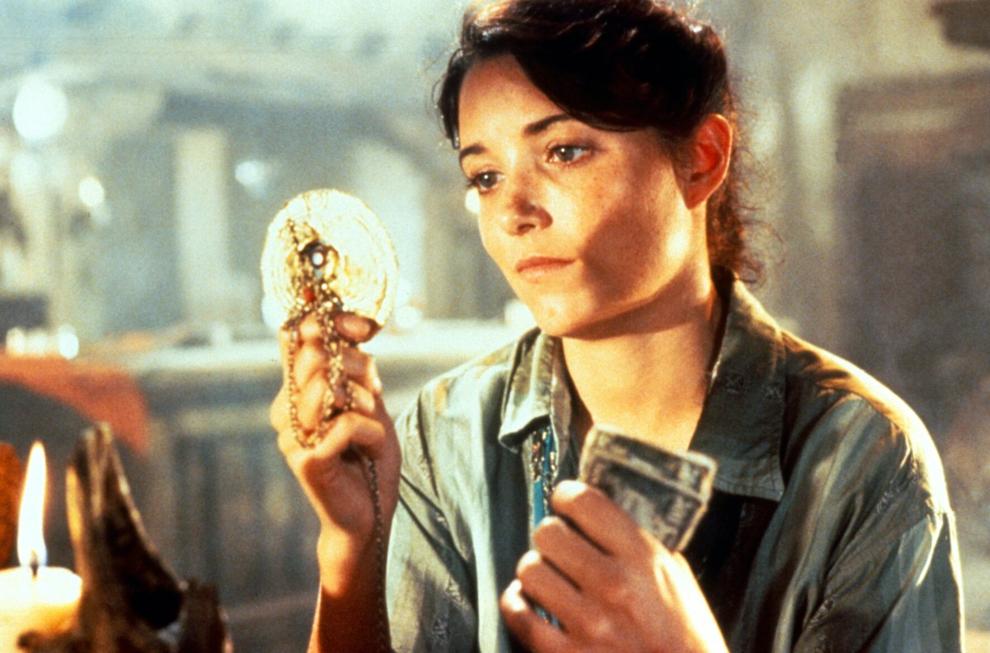 The screening is the "premiere film event" for the museum, Laurie Norton Moffatt, director and CEO said, noting it is also serving as a long-sought collaboration with BIFF.
"We're excited to bring people together — a family event to come, enjoy the lawn and the film since all ages love, or will love it. It's a picnic on the lawn, just like Tanglewood, and the sight lines are fabulous," she said.
Several hundred people can be accommodated, Norton added, bringing their own chair and blanket. The museum cafe will be open, and wine and beer will be available for adults. Tickets remain available.
BIFF is working with Lee-based audio-visual specialist Sam Sorrentino, whose company, Cutting Edge Video, has set up screenings for the festival in the past.
"It's a large screen, and there's not a bad seat 'in the house' on the lawn," said BIFF Artistic Director Kelley Vickery. BIFF celebrates its 15th year with a pandemic-delayed festival running Sept. 9-12. BIFF recently announced the festival, which was supposed to have in-person events, is now online-only.
"The whole art of storytelling that Norman Rockwell's paintings narrate, and Steven Spielberg and George Lucas have been the beloved storytellers of our time, so there's so much synergy," said Norton Moffatt.
Noting that BIFF held its first special event 15 years ago at the museum, Vickery extolled the partnership as "a wonderful collaboration and it will be great fun to be back on the grounds."
Allen has been active in independent films, including "Colewell" in 2019 and the most recent, "A Stage of Twilight," shot on location in New Milford, Conn.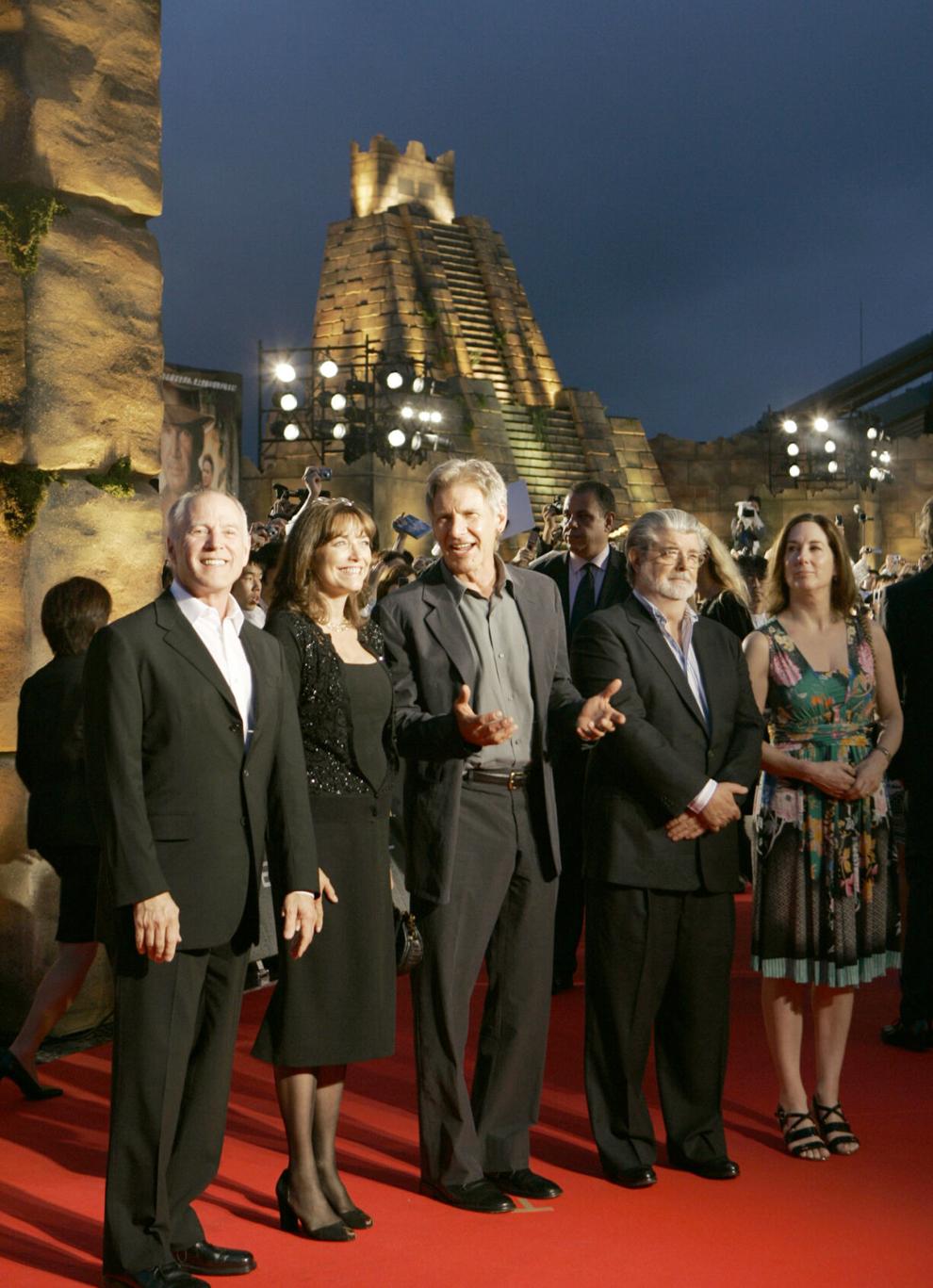 She reprised her role as Marion Ravenwood in the fourth "Raiders" film, "Indiana Jones and the Kingdom of the Crystal Skull," 13 years ago.
As for "Indiana Jones V," in production for release currently slated for next July, Allen explained, "I have been asked not to speak about any involvement." It has been announced that Harrison Ford has been cast, and John Williams is listed as the soundtrack composer.
She recalled the favorite question she has been asked at events honoring the "Raiders" legacy. At a Manhattan screening, a 7-year-old girl asked Allen: "Is it hard to stay focused as an actor with the music playing that loud?"
Allen explained to the youngster that "the music came afterwards. It was such a beautiful question because she was seeing the film the way most children see it. They see it in its totality, and I don't think it occurs to them that it comes together bit by bit, that the sound is added later. I'll bet a lot of adults don't know that!"