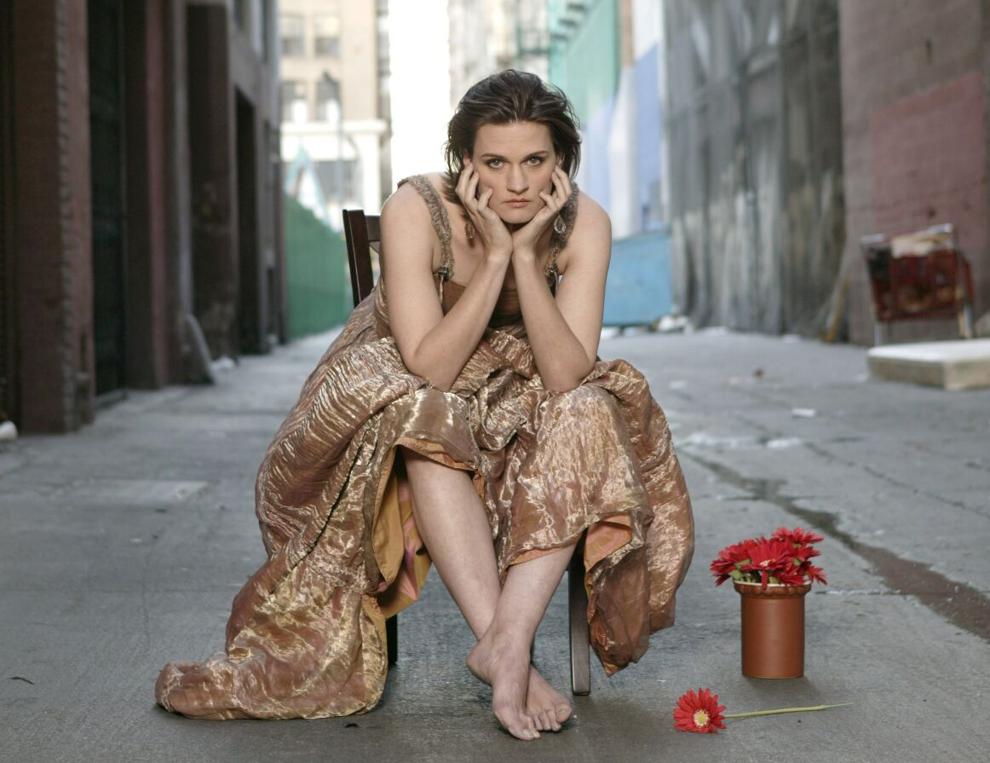 GREAT BARRINGTON — In snippets of video online of Madeleine Peyroux at the very start, when she was a teenager singing with buskers on the streets of Paris, you can see what got her this far. She may be a little awkward, belting out some of the great American songs in a voice that she seems to be channeling from someplace beyond time, while nestled within a group of musicians playing to whatever crowd has materialized around them.
You can see how everyone has become a small, temporary community, pulled together by the authentic power of words and music. It comes together, drifts apart, and moves on.
Having faith that it will come back is required if an artist's career is going to last, and for many it is an idea that has been seriously tested over the past few years. Peyroux was scheduled to be in the Berkshires at the Mahaiwe Performing Arts Center in April 2020. That was optimistically rescheduled to June 2020, then to April 2021. But now, finally, she is set to perform here on May 27.
"I'm really grateful to play music with people, in front of people," Peyroux said in a phone interview before setting off on the current leg of her tour last month. "That's the definition of happiness, and always has been in my life."
Her "Careless Love Forever Tour" brings to the Berkshires a group of friends and players she's known for years, "seasoned performers" ready to get back to what they do best, to create "that visceral experience when we are right there in the moment in the middle of the song … that's a lifetime right there."
Although the tour is named for her breakthrough 2004 album, she promised her likely setlist includes a number of new songs she's been working on while holed up at home in New York over the pandemic. New ones that haven't been recorded yet, which remain true to the approach that's worked so well for her so far.
"We are going to the human side of everything, like I do in all my music," she said. "It is very personal in content, and expansive in sound."
There is no bombast or showing off in her style, which makes it that much more welcoming and familiar. The kind of voice you'd hear on the street, just enough to get your attention and deep enough to get you to stop in your tracks.
Peyroux was born in Athens, Ga., and after her parent's divorce, she moved with her mother to Paris. It was a difficult transition for her, and she found comfort in learning to play guitar, and hanging out with street musicians around the city where she found that first community. Eventually, she dropped out of school and started playing around the city and Europe with a group called the Lost Wanderers Blues and Jazz Band. That was where she learned the chops to use the power of song to grab an audience passing by and hold on to them, for a little while at least.
Having a distinctive voice also helps — it feels obligatory to note how closely she seems to summon the weary eloquence of Billie Holiday. It was that incongruous talent, between a world-weary chanteuse and an earnest teenager, that caught the attention of record executive Yves Beauvais, who signed her after several years of trying to convince her to step into the spotlight.
Her debut album, "Dreamland" (1996), came out when she was only 22. With some serious talent behind her, including guitar legends Marc Ribot and Vernon Reid, her voracious mix of jazz and blues standards sold well. Critic Robert Christgau wrote she "channeled Patsy Cline, Edith Piaf, Memphis Minnie, and Jill Corey through Queen Billie herself."
Despite an enviable start, her preparation for a second album was derailed by disputes over what direction her career should take, and a cyst on her vocal cords that literally took her voice away for a while. She dropped out of music altogether, and started to explore other ways to make a living.
She said she snapped back to attention about four years later when the doorman at the legendary New York club the Bottom Line recognized her and asked when her next gig would be.
"That was a big a-ha moment," she said. "That these guys remember me from all those years ago."
Her next album, "Careless Love," was a focused and sharp album of songs by a diverse set of songwriters including Leonard Cohen, Bob Dylan, Hank Williams, and Elliott Smith. A few years later came her next album, "Half the Perfect World" (2006), which sealed how her career would come into shape, with songs by Tom Waits, Serge Gainsbourg, Fred Neil, Johnny Mercer, and even Charlie Chaplin.
Over the years she began writing more of her own songs and has joined the company of singer-songwriter contemporaries like Diana Krall, Joan Osborne, Norah Jones, and Nellie McKay. Songs that are professional in craftsmanship and detail, with a deep love and commitment to the deep tradition she is in. The songs are smooth and pleasant, perfect to accompany an afternoon at a coffee shop or an evening dinner party, but reward close listening just as well.
Peyroux said keeping in touch with that spirit is powerful. She recalled the ways you could reach people with a song like "I'm Gonna Sit Right Down and Write Myself a Letter," a song most famously recorded by Fats Waller in 1935. She has performed it in concert halls around the world, and sang it for her grandfather when he was in a care facility recovering from a stroke.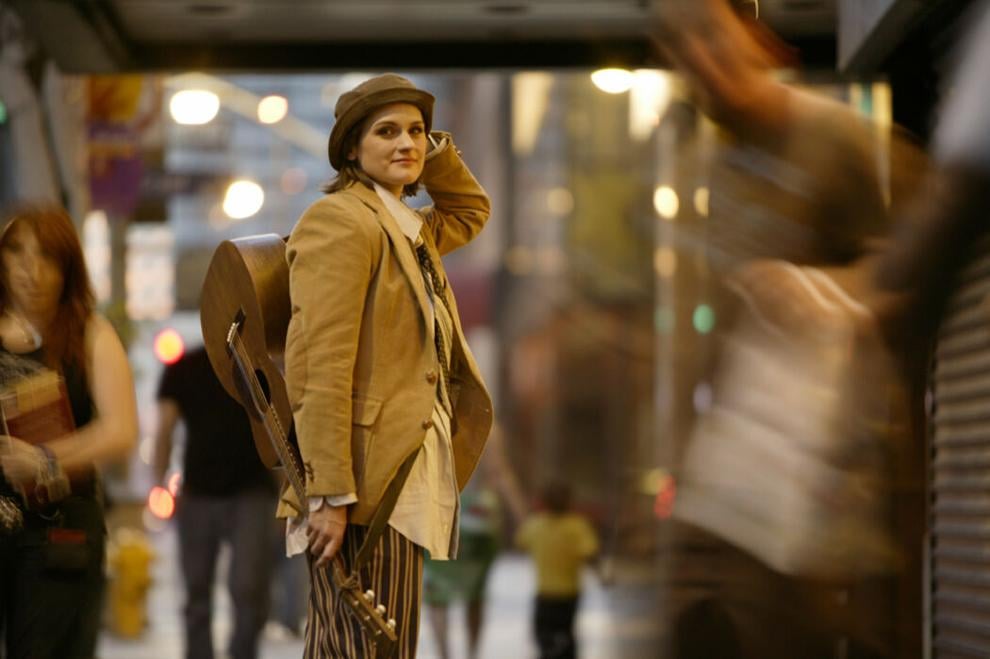 All of it is ultimately about community. She described advice Beauvais gave her at the very start of her journey. "He said to me, you can have a lifelong career if you build an audience," she said. "Because of my style and the niche market I'm in — it's not major pop stuff — I have a better chance of making one. I've been aware of that ever since."
She's said she has noticed her audience has grown and evolved over time. During a recent show in Florida, she recalled being on the bill with an up-and-coming young Blues singer, who said she had grown up listening to her music. Which seemed amazing because she's still only in her 40s.
"I'm in that transition period, where I'm like, 'okay this is what's going to start happening if I'm lucky'," she said. "Because the alternative is not what you want."
But with one eye on keeping a tradition alive, she is also aware of the here and now — the people in the audience and the musicians on the stage with her.
"It's all about people, I couldn't have done this by myself," she said. "There's no way to have a lifelong career without people around you interested in the same concept. What helps you helps me, and we can all be happy to not be the latest thing but to be invested in the future a little bit more."
Peyroux said she spent the time in the pandemic "nesting quite a bit in a way that I hadn't before." She said she became more interested in pets and plants, and plenty of reading and writing, especially about American history.
"It's not a brand-new me, but I am feeling a little bit wiser," she said. "I think everybody probably is."
Peyroux said that she was doing it her own way, relying on skills she already had — reading, writing, coming up with new songs.
"I didn't decide to take up a whole new other life," she said. "In a sense, it means I wasn't that far off from my own happiness before — which means I'm one of the lucky ones."