GREAT BARRINGTON — When Vladimir Soasti arrived in the Berkshires from Ecuador 24 years ago, he wanted to work for radio and cinema. But first, he had to learn English.
Despite his creative ambitions, there were not many cultural programs accessible for Spanish speakers in 1999. Soasti's jobs in hospitality and construction helped him learn English, but not well enough to be welcomed into the arts at the time.
Now, Soasti is part of a group working to change that.
The Spanish-Language Community Advisory Network (SCAN) is an 11-person advisory group that works to bring Latino audiences to the Mahaiwe Performing Arts Center.
Until recently, SCAN was co-chaired by Nathalia DeRuzzio, who got involved with SCAN through her job as the patient service manager at Volunteers in Medicine, Melissa Canavan, who was hired by the Mahaiwe as a membership and special projects coordinator in 2020. Canavan has stepped down from the position to take on the position of executive director of the Berkshire Immigrant Center.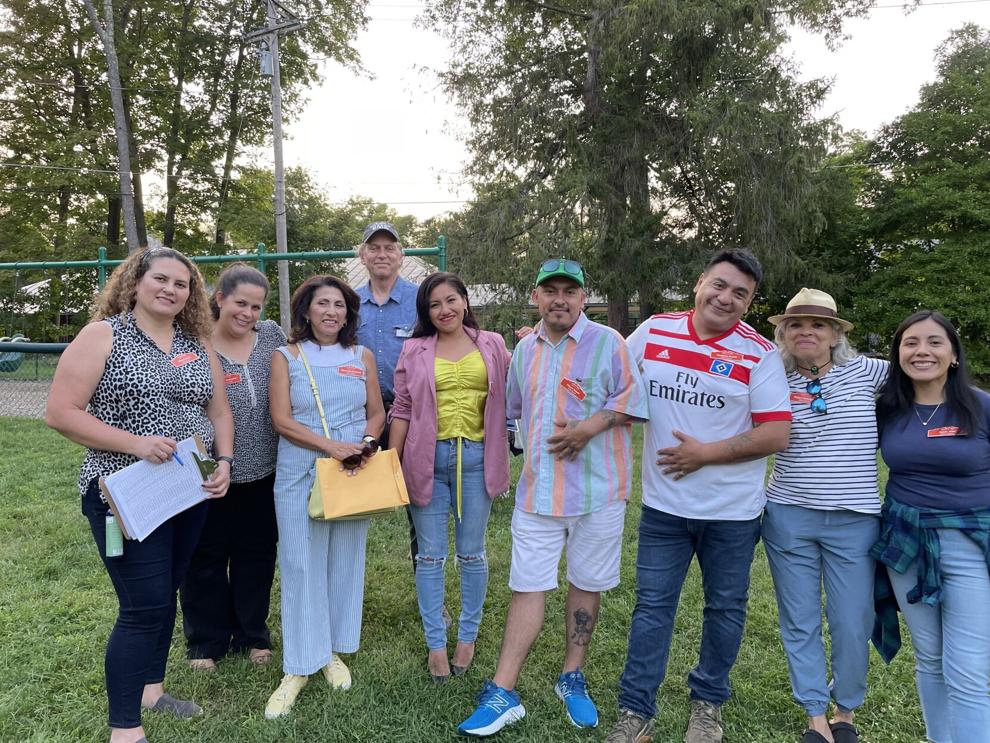 Soasti sees art as a way to strengthen bonds and practice self-care. "Our mission is to try to get our community to give time to their families through art, to give themselves time to go out. Culture is enriching in all aspects," he said.
SCAN was built on a partnership between the Mahaiwe and Volunteers in Medicine Berkshires, a nonprofit that offers healthcare to many Latino residents who are underinsured or uninsured.
In a recent interview, Canavan, then SCAN manager said, "Our goal is not to create separate programming but to integrate [the community] in our programming and have both English and Spanish speaking audiences enjoying different types of programming together."
There are many obstacles, one of which is the "grind and hustle" mentality that defines and sometimes dominates the lives of many immigrants. "It's a mentality that has been important in surviving," she said. "But maybe there's a way that we do not have to compromise their commitment [to work] so that they are able to participate."
SCAN divides its work into three committees: outreach, programming and feedback. Each is comprised of Latinos who are passionate about theater and creative in solving the problems associated with each committee.
In 2021, SCAN organized their first event, a showing of the Ecuadorian-Colombian movie "Dedicada a mi ex" (With love to my ex). The Mahaiwe proposed a screening but the advisory group wanted to have "the community live an unforgettable experience," said Soasti.
The board invited the director, and the main characters.
"When the movie was over and they came on stage, people couldn't believe it. They were clapping, happy. That was the goal, to create emotions in our community. People interacted and even thanked our guests for coming to the Berkshires," Soasti said.
Friends of Soasti, who employ many Latinos, had given their workers a paid day off so they could go see an event at the Mahaiwe.
Word spread and several companies in industries that employ Latinos — construction and hospitality — reached out to make similar deals. Soasti says that has stuck with employers. They've started to reach out this year to inquire about upcoming shows.
Not every performance can rely on workers getting paid days off though. Knowing this, the Mahaiwe and SCAN aim to attract Latinos to become part of the theater in many different ways. One such method is having volunteer ushers, who can pack the theater for shows they usher and get to see for free. They've also recruited box office associates and different Mahaiwe boards. They also reserved dedicated days where people working at the box office speak Spanish so audiences can buy their tickets without language barriers.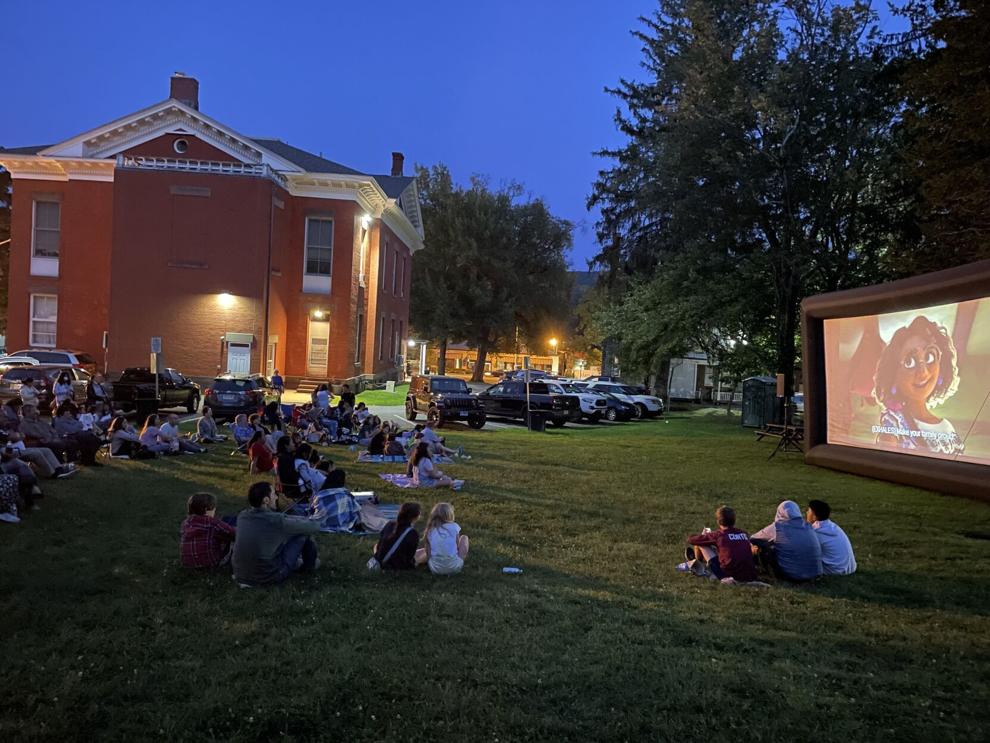 One challenge that remains is bringing people from Central America to the Mahaiwe shows. Canavan and Soasti said they are committed to find a way and think further about the challenges that this particular community faces to participate in the arts. They have yet to really understand why this community does not come to the shows
"We have to be aggressive in our marketing," Soasti said.
Another recurring challenge is that programming is limited by funding. SCAN is supported the Berkshire Taconic Community Foundation Arts Build Community Initiative, Lee Bank Foundation, the Charles H. Hall Foundation, and individual donors.
However, all of the days off and volunteer perks in the world aren't enough to fill theater seats if the shows don't connect with the potential audience. This is the concern of SCAN's Programming committee.
The commitment is to schedule one to two live performances in Spanish and two to three films a year, in or subbed in Spanish with English subtitles. Beyond showing only the movie, Soasti said it's important to invite the crew so there's a deeper connection and interaction with the audiences. The next show ahead is by Pedrito Martinez, a musician whose roots are in Afro-Cuban rumba.
SCAN pays its advisors $50 per meeting, which are held four times a year. "It's been intentional because they're helping us. It's like any other worker, if you have a skill or expertise, you should be compensated for it," she said. "We're not trying to exploit anybody, we want to work with the community. We know it's an important part in building trust, too."
This model is being used as a blueprint to attract other underrepresented communities. The Mahaiwe is in the midst of launching a similar group to make the theater more accessible for people with disabilities in collaboration with Community Access to the Arts (CATA), this group will include individuals with disabilities and caretakers.