ADAMS — Berkshire royalty will be crowned at the Adams Theater.
Drag performers will take to the stage at the theater on June 2 — the eve of the Berkshire Pride festival in Pittsfield — to compete in the Majesty of the Berkshires Pride Pageant.
As part of the theater's summer season, Yina Moore, Adams Theater's founding executive and artistic director, wanted to do an event in June for Pride Month and was impressed by other LGBTQ events that drag queen Bella Santarella, or Josh Williams, and comedian Shawn Hollenbach had organized. Last year, they held an LGBTQ variety show in Great Barrington and Pittsfield.
Williams loves the creativity of drag. "Drag allows you to take everything over the top," he said. "Bigger is always better. And [I love] the campiness of it, the playfulness of it, there can be so many different kind of performance."
He added, "I am always excited to have another show that brings more of the community together."
A lineup of about half a dozen pageant contestants is set. "It's kings, queens, and everyone in between," said Francesca Olsen, the theater's director of communications, "like the whole world of LGBTQIA+ people."
Performers will face off in challenges like a talent category, question and answer round, outfit and walk competition, and a surprise challenge. A la realty show "RuPaul's Drag Race," in one round, contestants will be given items and have to incorporate them into an outfit. "They have no idea what those elements are," Williams said.
"With the onset of 'RuPaul's Drag Race' making drag more mainstream, there's been a rise in popularity of the idea of drag competition," Williams said. "Not just for the LGBQIA+ community but for allies as well."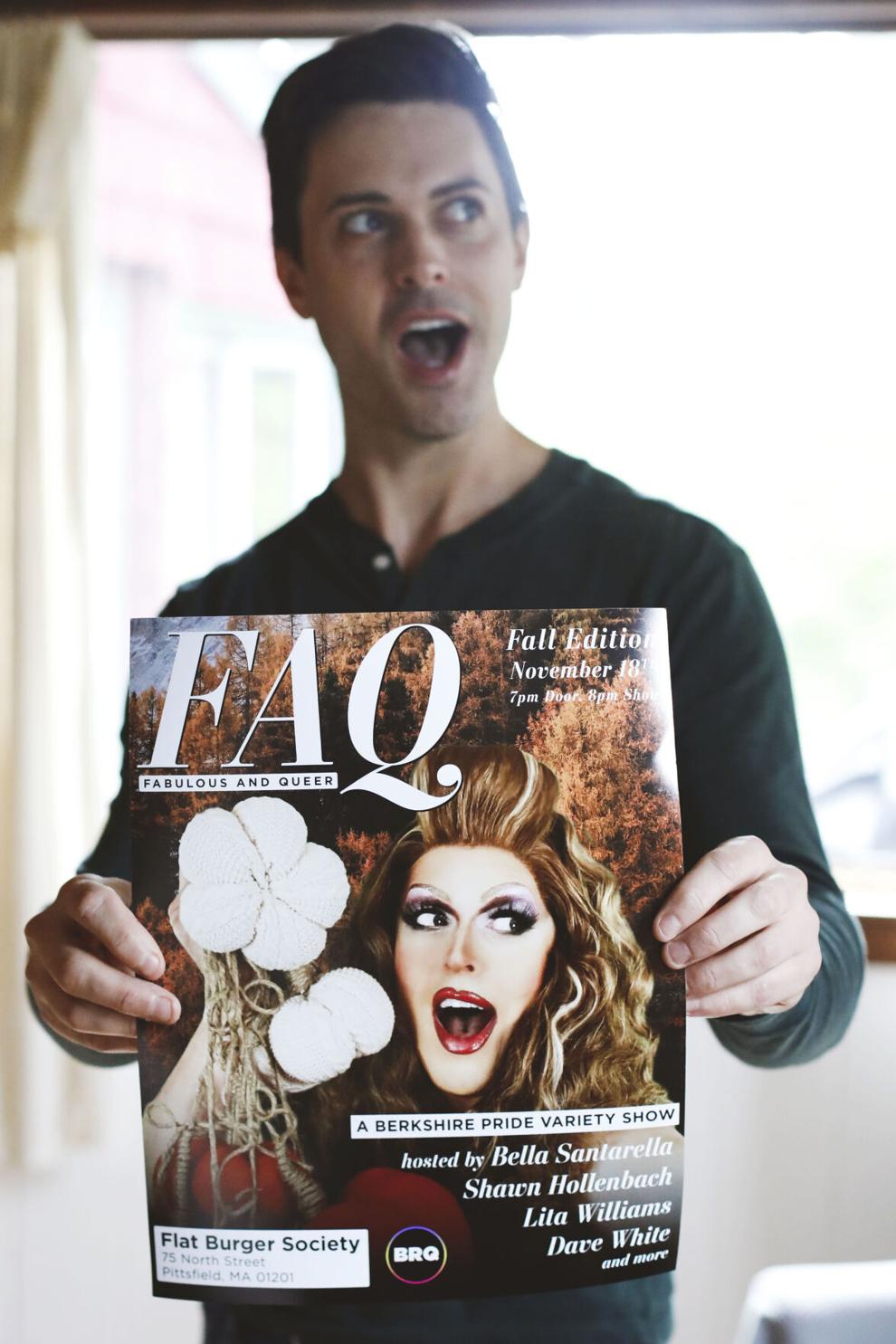 Judges include leaders from several pride organizations across the county and Nancy Nogood, a New York City drag queen who hails from the Berkshires. Before the show, there will be food and drinks from the Berkshire Cider Project, Big Elm Brewery and Dottie's Coffee Lounge, including Pride-themed dishes like a DRAGon bowl, a dom dub sandwich and a bear bowl.
Audience members are encouraged to dress to the nines. "I hope people are experimenting with menswear," Olsen said. "I hope there's a lot of sequins and glitter and feathers."
Williams hopes the pageant could be an annual Pride Month event.
"I would absolutely love it to be an annual thing here every year," he said. "It's a really fun event and it builds a lot of excitement around Pride month. It's a wonderful way to kick it off."
IF YOU GO
What: Majesty of the Berkshires — Pride Pageant 2023
Where: Adams Theater, 27 Park St., Adams
When: 7:30 p.m. June 2. Food, drink and community gathering starts at 6:30 p.m. Performance starts at 8 p.m.
Tickets: $25 for first four rows and one drink; $12, general seating.
Tickets and information: 888-401-5022, adamstheater.org