NORTH ADAMS — Luiza Folegatti knows from her personal and professional experience that immigrant artists do not always have space for their creative work.
Artistic projects may have to be paused while they deal with issues such as housing and health insurance, sometimes while navigating a language barrier, said Folegatti, a Brazilian artist who works at the Berkshire Immigrant Center.
A new immigrant-focused artist residency program she is involved with at The Studios at Mass MoCA aims to help Western Massachusetts artists, who are foreign born or identify as first- or second-generation American.
The Iris Residency, a collaboration between the Berkshire Immigrant Center and The Studios at Mass MoCA, is seeking applicants for its pilot program. The program, which launches in February 2023, will offer two artists a free four-week residency that includes a fully furnished studio space at Mass MoCA, housing for one person, and a stipend for materials and living expenses.
The Studios at Mass MoCA, a program of Mass MoCA's Assets For Artists, hosts up to 10 artists at a time for anywhere from two to eight weeks in studio space at the Massachusetts Museum of Contemporary Art. The residency program, which began in 2015, has hosted 800 artists and writers since its inception. The program provides studio space to artists at a subsidized rate, although many artists-in-residence receive further funding from several fellowships available to artists.
The idea for the immigrant-focused pilot program came from a conversation at The Studios.
"We were talking about how to better support immigrants and refugee artists in the residency, and brainstorming ideas," said Carolina Porras Monroy, manager of The Studios at Mass MoCA. "Shortly after, we brought Luiza into the conversation because not only was she a resident and working at the Berkshire Immigrant Center, a lot of her work is photographing and interviewing immigrant families."
Folegatti worked on a photography book during her own residency at The Studios earlier this year.
"We started this program because we want to create an opportunity for folks who may not have been able to have artist residencies before or know what residences are or consider themselves 'artists,'" Porras Monroy said. "So we really want to reach different community members who are working within the communities and are creatives but who wouldn't necessarily think The Studios at Mass MoCA as something they could apply to."
In addition to having an optional studio visit from a Mass MoCA curator and a one-on-one mentorship with an alum of The Studios, Iris Residency artists-in-residence will have access to optional free resources and support from the Berkshire Immigrant Center. Depending on what residents need, that could be counseling with a case manager for visa questions, English classes for non-native speakers, classes for those who want to apply for U.S. citizenship or information on health insurance, said Folegatti, who works as an executive assistant at the Berkshire Immigrant Center.
Applications for the residency are due Sept. 15 and can be found at assetsforartists.org. The application is also available in Spanish and Portuguese.
"Those are the biggest communities in the area in terms of language," Folegatti said. "We don't want language to be something that keeps people from applying and participating."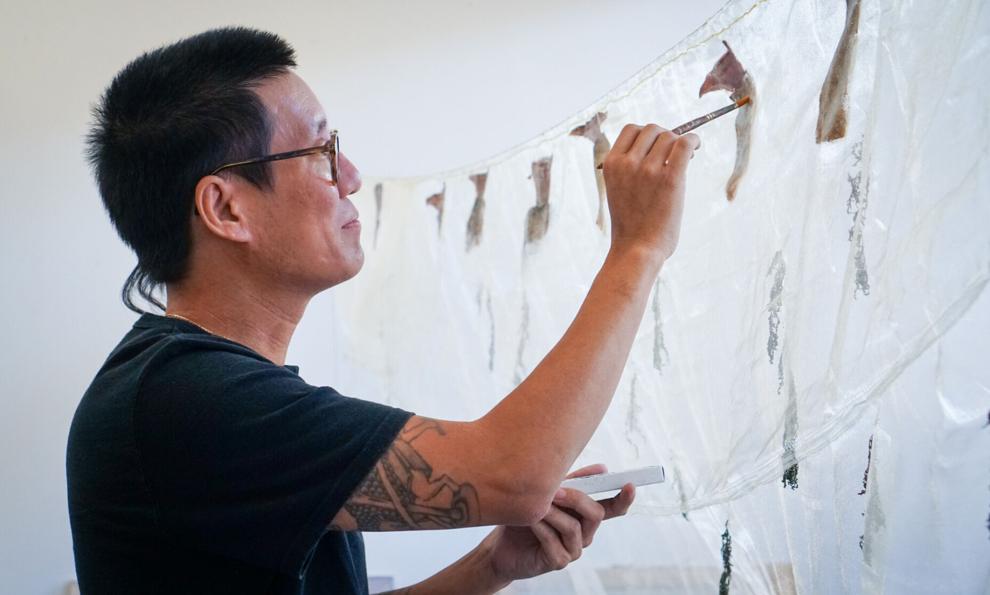 Folegatti and Porras Monroy are working to spread the word about the new program, which is open to artists in all career stages, income levels and disciplines — painters, sculptors, installation artists, fiber artists, printmakers, writers, performers, designers photographers and filmmakers.
"We've been very open to different ideas of what that looks like, Folegatti added.