LENOX — When the eminent American conductor, composer and pianist Michael Tilson Thomas mounts the podium at Tanglewood this weekend for the final two concerts of the Boston Symphony's season, it should be an especially poignant occasion.
MTT, as he's commonly known, has deep roots planted at the BSO and its summer home. As a 24-year-old Conducting Fellow at the Tanglewood Music Center's academy in 1969, he first encountered Leonard Bernstein, worked with composer Aaron Copland and won the coveted Koussevitzky Prize. For the next five years, he gained prominence as the BSO's assistant conductor, associate conductor and finally principal guest conductor.
However, after Seiji Ozawa's appointment as music director in 1973, MTT moved on to lead the Buffalo Philharmonic, serve as principal conductor of the London Symphony and in 1975 co-founded of the Miami-based New World Symphony, modeled largely on the BSO's summer training academy. In 1987, he became music director of the San Francisco Symphony, a high-profile appointment for the orchestra that continued for 25 years.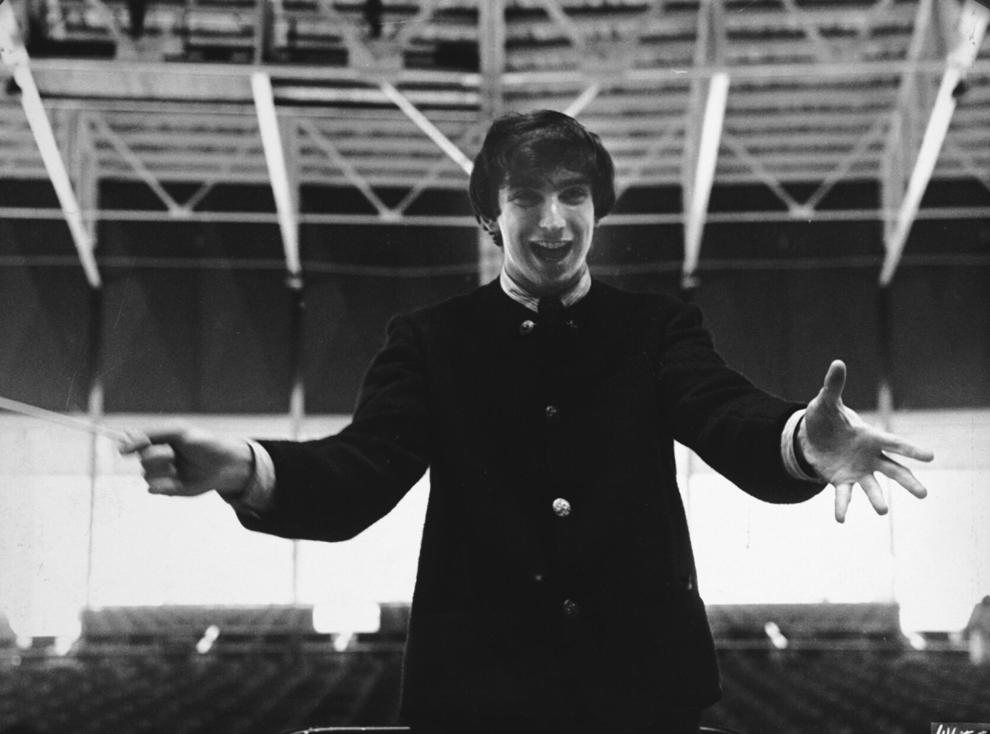 He was a media star, appearing on the PBS-televised series "Keeping Score," profiled on CBS's "60 Minutes" and PBS's "American Masters." His long list of honors includes membership in the American Academies of Arts & Sciences and Arts & Letters, National Medal of Arts recipient, Kennedy Center Honoree and winner of 11 Grammys.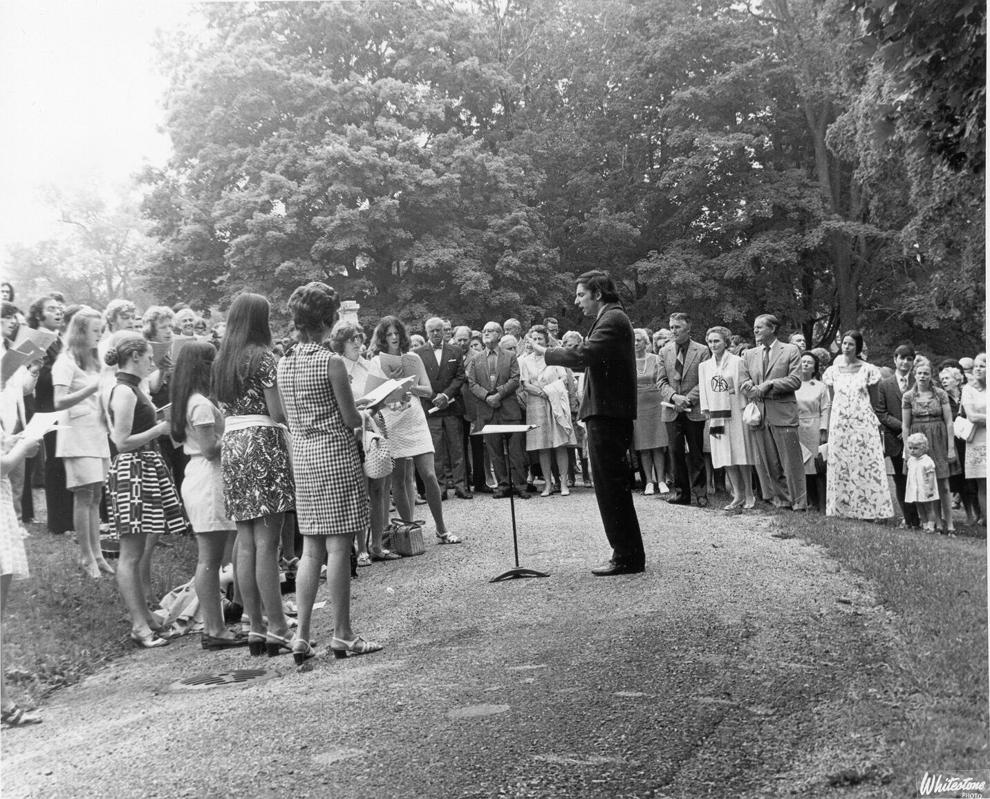 Now fighting glioblastoma, the aggressive brain cancer diagnosis he disclosed last March, Tilson Thomas stated that he is holding the disease at bay. He remains Artistic Director Laureate of the New World Symphony and also holds laureate titles with the San Francisco Symphony and the London Symphony. "I'm kind of laureate all over the place, very long relationships with these bands worldwide and we're still enjoying one another's company," as he put it recently.
Even before arriving at Tanglewood 53 years ago, MTT had landed a position in Los Angeles as music director of the Young Musicians Foundation Orchestra when he was 19, working with Copland, Igor Stravinsky, Pierre Boulez and other composers.
On the phone from his country home in northern California recently, he reminisced about his early days, keenly anticipating his return to Tanglewood. The interview has been lightly edited:
Q: What was the impact of your early TMC and BSO experiences on the trajectory of your career?
Michael Tilson Thomas: It was happenstance that I found myself at Tanglewood, it had not been my original plan for that summer of '69. Stravinsky had been tapped for a project at Princeton, and I was meant to go there and be the pianist. But that project didn't happen and all sorts of people told me I had to go to Tanglewood and connect with that. I think [famed cellist] Gregor Piatigorsky called someone in the BSO administration and whatever he said caused them to tell me, 'We'd really like to have you here.' It was transformative, life-changing and what was really great was that I had never been in the presence of a great world-class orchestra with guests and a very, very ambitious program of all ranges of music. I was so impressed with the level of the orchestra. Just being in the midst of a great orchestral culture like that was an eye-opening, ear-opening experience for me. So it was very, very influential on what then happened in the rest of my life.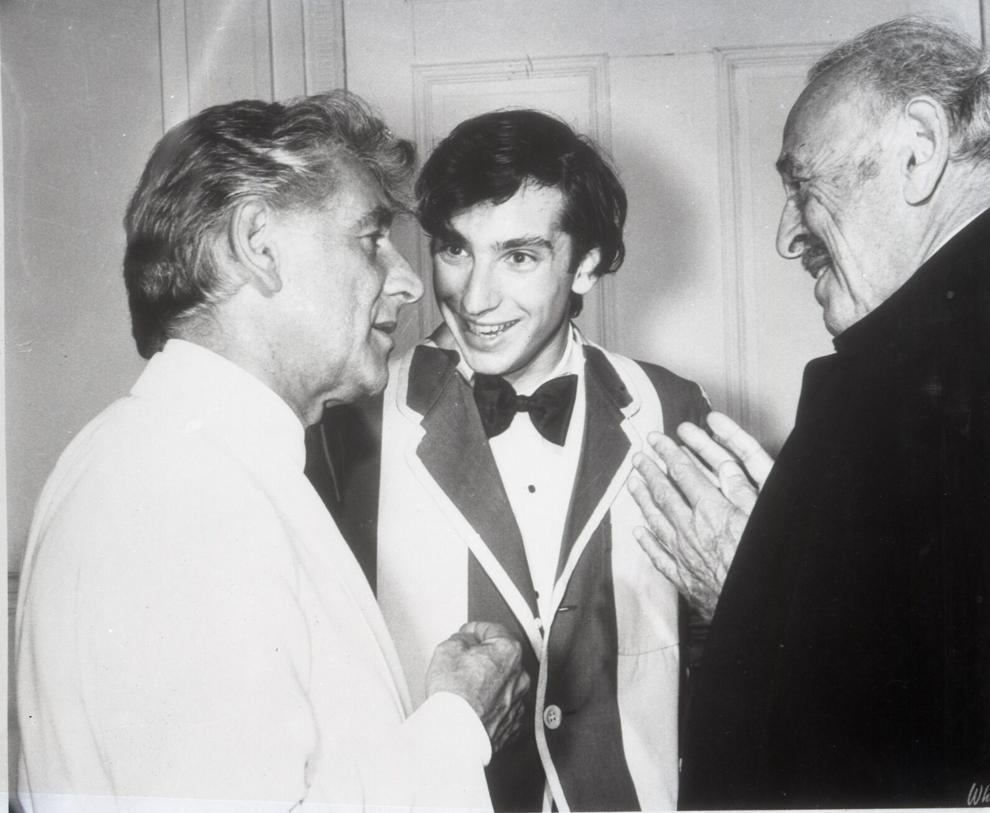 Q: How did you forge a connection with Leonard Bernstein at Tanglewood?
Michael Tilson Thomas: I met him that first year, certainly, but I didn't have any coaching or influence from him; that came later, after I had won the Koussevitzky Prize and he began to see some confluences that could have existed between what I was doing, who I was, but that really happened when I was in New York after the summer. My closest association that first summer at Tanglewood was with [BSO Music Director Erich] Leinsdorf, because I was assisting him with some responsibilities relating to the TMC and to the Boston Symphony.
Q: Did your five years with the BSO and Tanglewood serve as a model for your New World Symphony in Miami, co-founded in 1987?
Michael Tilson Thomas: Absolutely, at the end of the TMC summer season there would be various parties and I had conversations with the Fellows, really spectacularly-gifted people, and very often their plans for the next year were utterly nebulous and uncertain, catch-as-catch-can for many of them. I thought this was not right, there should be a place where these people can focus on the highest ideals of their art, at the point of their lives when they had the vision and experience to make some of these decisions. That was really the motivation, where are these people going to go and there should be a place for them to continue the work they were doing at the TMC. In that way, it had a very strong influence on following through with the idea of creating the New World Symphony. So it was remarkably similar to [BSO Music Director Serge] Koussevitzky's creation of the Tanglewood Music Center. Those were all ideas I recognized as part of the tradition and heritage that I wanted to keep going, in whatever way I could.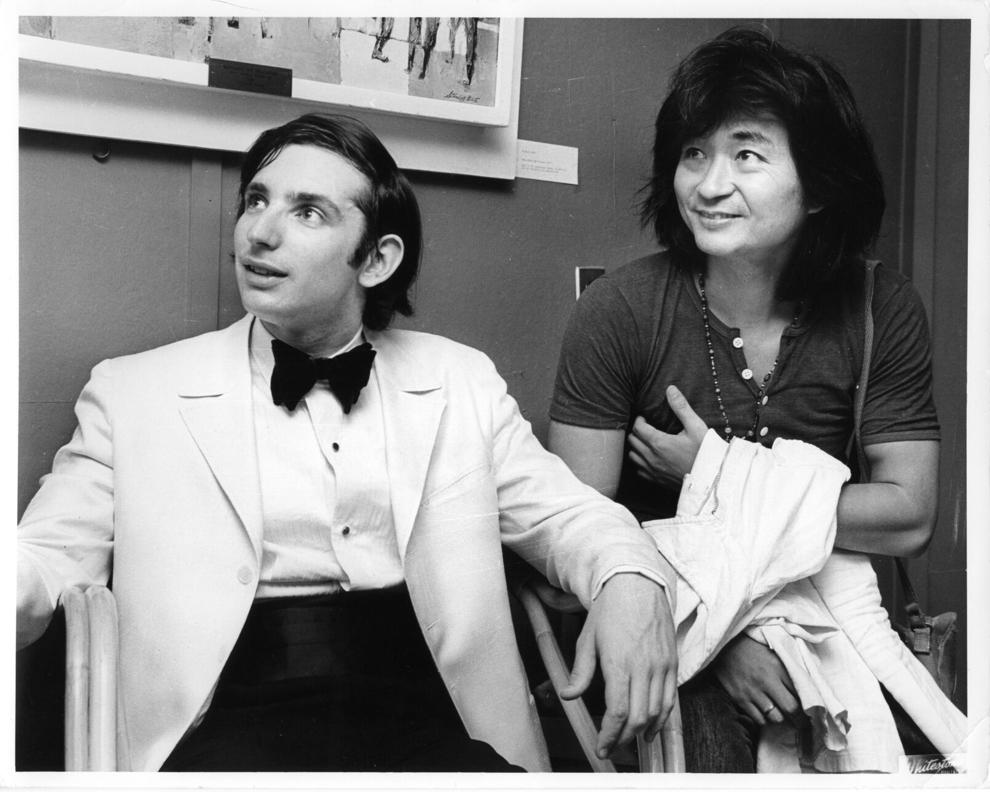 Q: When you conduct Beethoven's Ninth this Sunday, do you plan to bring something new to it, reflecting your individual approach? Is that the goal?
Michael Tilson Thomas: I certainly hope so, as my mother would have said, 'from your lips to God's ears.' With a big traditional masterpiece like this, it's always about finding some middle ground because the orchestra does have its tradition and the members know it and love it, but you're trying to do something a bit new. I always thought it was sort of a proving ground in my life, that I could go to these great orchestras, do a piece like this, but have a few specific ideas about how something might be inflected or paced. The point is — do the veteran players find those ideas interesting enough, gratifying enough to take seriously, not bending the piece too much out of shape and actually do something with it, making it fresh, engaging, inspiring?
Q: What's one of the most important things a conductor does or should do?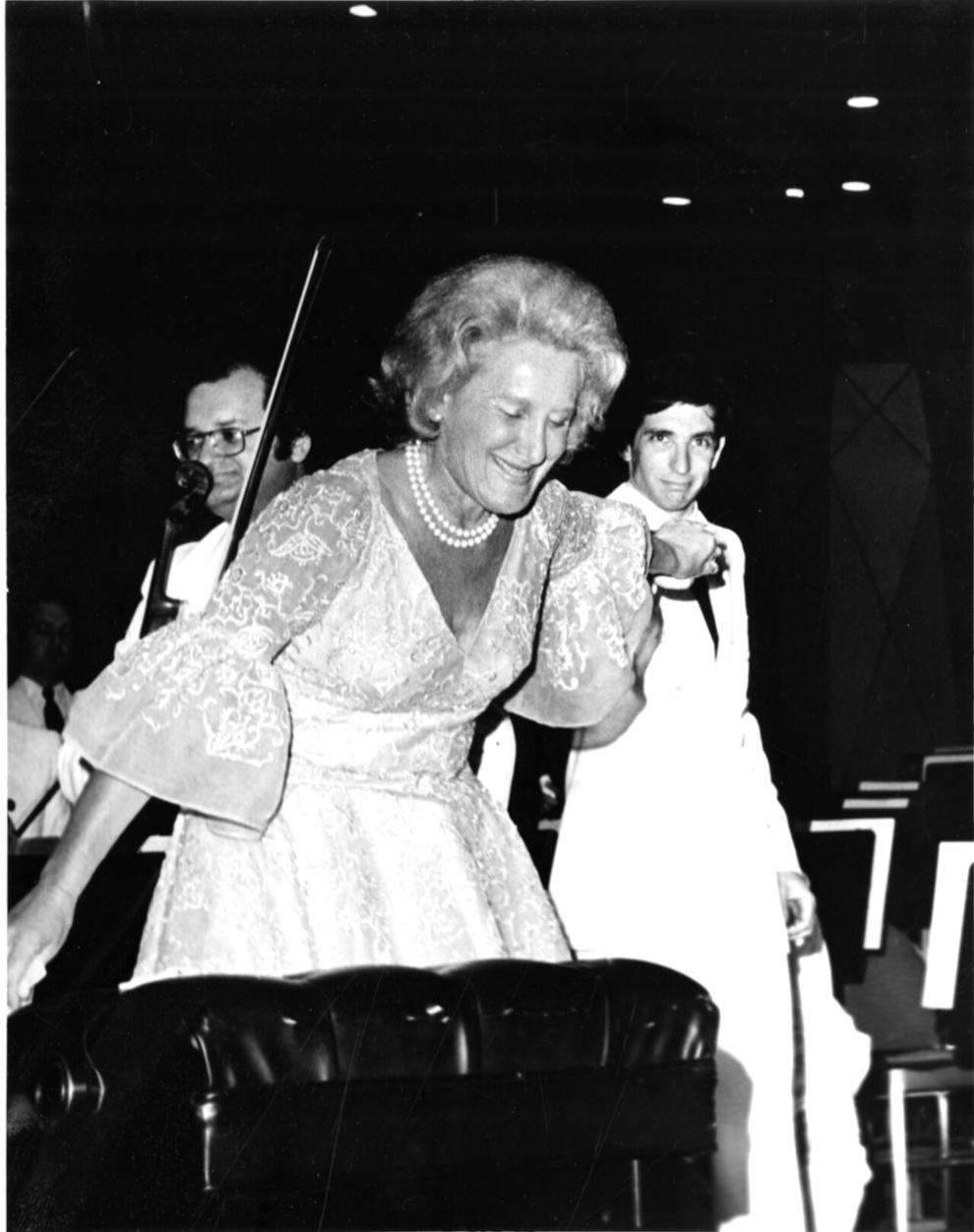 Michael Tilson Thomas: As I say to some of my conducting students, it is a challenge, the more people are playing a piece, the less personal it will probably be, because inevitably, all our well-meaning intentions to some degree cancel one another out. So, it really does takes focus to encourage a large ensemble to go for something which is is very personal, very individual.
Q: How would you describe your feelings as you return to Tanglewood for the first time since 2018?
Michael Tilson Thomas: It really resonates with me very powerfully at the moment because, as you know, I'm also dealing with some health challenges. Going back to being in this place which was so very much part of my first days as a musician, the location and also looking out and seeing some of my [BSO] colleagues from back them, this is all very powerful and special to me right now. I'm really looking forward to collaborating and getting reacquainted and weaving this music back into my happy history with the Boston Symphony and all these wonderful players.
IF YOU GO ...
What: Michael Tilson Thomas conducts Rimsky-Korsakov, Rachmaninoff, and Copland featuring Alexander Malofeev, piano
When: 8 p.m., Saturday, Aug. 27. Gates open at 5:30 p.m.
Where: Koussevitzky Music Shed, Tanglewood, Lenox
More information and tickets: 888-266-1200, bso.org
---