NORTH ADAMS — Gina Coleman vividly remembers when she met her idol, Odetta Holmes, the renowned folk singer and civil rights advocate who took the genre by storm during the 1960s and 70s.
She performed with, and inspired, musicians like Bob Dylan, Judy Collins and Pete Seeger.
Coleman recalls how she accidentally wound up seated next to Odetta Holmes in the audience at the Bottom Line in New York City during a tribute performance to Woody Guthrie in the mid-1990s. She says she was nearly breathless when she figured out who she was sitting at the table with.
At one point, the audience was encouraged to sing along to Guthrie's "This Land Is Your Land."
So Coleman unleashed her singing prowess, nearly forgetting who she was singing next to. After a few notes, the two vocalists met eyes, and they started singing with each other, with harmonies naturally developing as the song progressed.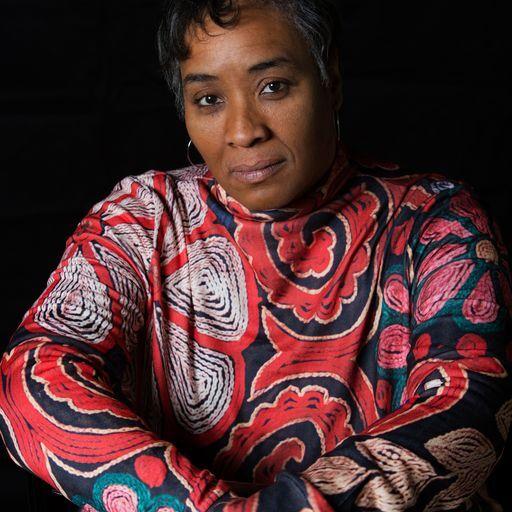 Coleman said it was "like looking into the sun. It was so great. We just kept singing with each other. She smiled at me and nodded."
She remembers that a fan came up to Holmes, asked Holmes to guess who she is. Coleman remembers Holmes' response: "I'm too old for games. Tell me who you are."
Flash forward to earlier this year, Coleman was on tour in Birmingham, Ala., prepping for her podcast "Queens of the Blues." She wasn't sure what to focus on, until she realized that Birmingham is Holmes' birthplace.
That's when she got the idea for her next album with Misty Blues, the band she's been performing with since 1999.
"Ever since that night I've wanted to do something respectful," Coleman said. "I have a long-standing love for Odetta, and I've wanted to do something like this since the mid-90s."
Holmes died in 2008.
So it was decided that Misty Blues would record a live album tribute to Holmes, who was known for bringing classic standard folk songs into the present with her own distinctive flair.
But in order to do that, they would need a live audience and a studio, and several versions of the same set to pick and choose the best to appear on the album.
They set it up to play the tribute to Holmes in three shows over two days at the Porches' performance venue Studio 9 on Veazie Street.
The album, "Tell Me Who You Are, A Tribute to Odetta," will represent a number of firsts: It will be the band's first live album, first tribute album, first all-acoustic album and the first time they have released two albums in one year ("Outside the Lines," the band's 12th album, was released in February).
Coleman said there will be 80 seats available at Studio 9, for three shows: 7 p.m. Friday, May 12; and two shows at 3 p.m. and 7 p.m. Saturday May 13. Tickets are $25 for general admission and $35 for prime seating.
The hope is that the album will be released in August.
Misty Blues, a 2019 International Blues Challenge finalist, is based out of Berkshire County playing original and traditional blues with hints of jazz, soul, funk and tent revival gospel since 1999. Misty Blues performs extensively throughout New England and has toured the continental U.S. and Canada. The band has been nominated for a few Independent Blues Music Awards and their original recordings have broad international airplay. The band is set to tour England, where it enjoys extensive airplay, this summer.
Other members of the band appearing at Studio 9 will be Seth Fleischmann, acoustic guitar; Aaron Dean, sax; Bill Patriquin, bass guitar; Rob Tatten, drums; Diego Mongue, bass, drums, acoustic guitar; with special guests Joel Nicholas on piano and Eileen Markland on violin.