LENOX — A unique design element has helped light the way to a different time for one Lenox inn.
Tucked into the 1885 Victorian-era manor of the Apple Tree Inn, the newly opened Ostrich Room creates an atmosphere inspired by a more intimate speakeasy or European cocktail lounge. Aries Living, a family-run, New York City-based hospitality firm that operates boutique hotels and short-term stay rentals, has taken the inn — which was owned by Alice Brock of "Alice's Restaurant Massacree" until the late 1970s — and reimagined and restored it to feature some of the touches the manor showcased in its beginnings.
Originally created as a billiards room of the manor in 1895, the section of the inn that is now home to the Ostrich Room has been painted its original color of dark forest green and decorated with a more modern palette, according to Daniel Tennant, a partner in Aries Living and general manager for the group of hotels the firm maintains.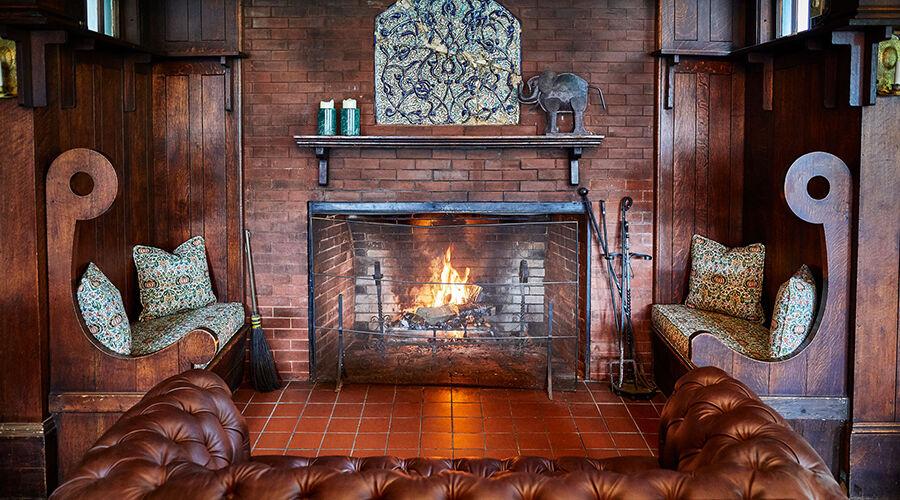 "We restored everything we could," said Tennant. "We took the furniture to a local vendor, fabrics were restored … lifted up vinyl flooring and restored the original floors, retained and refinished original marble … we took what was almost a storage room when we took over and reimagined it."
So why ostrich?
The room actually spotlights an aspect of the flightless bird — real ostrich eggs. The room's designer, Iliana Moore Interiors of Bronxville, N.Y., found a chandelier that features real ostrich eggs and implemented it into her design.
"The ostrich eggs just glow and bring a beautiful warmth to the room," said Tennant. "It's just so cool. We love it."
The glow created the warmth, which is now the room's namesake. That particular ambiance was one that Tennant says he hopes appeals to a younger demographic as a hub for culture, music arts and entertainment — that's open late.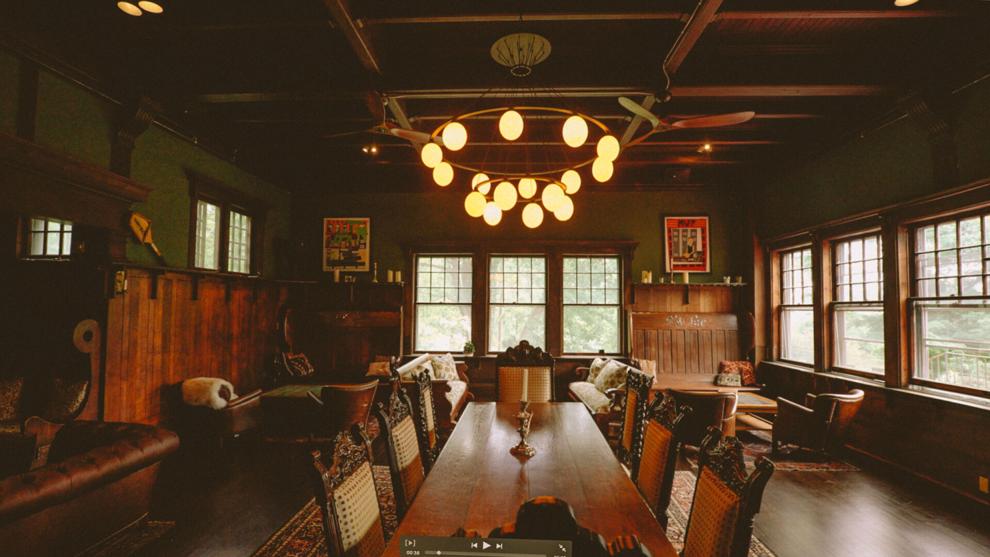 On Wednesdays and Saturdays, Johnny Irion, a troubadour rocker, has been providing guests with musical Americana on acoustic and electric guitar as well as piano. On Thursdays, the Ostrich Room plays more jazz and cabaret, and Fridays, a DJ will be spinning some tunes.
Beyond the ambiance, the Ostrich Room offers quality dining and beverages from James Beard award-winning chef Myriam Cordova, and resident mixologist Antonio Bonilla. Whether guests are in the mood for a charcuterie board of Spanish and Italian meats and cheeses from Switzerland, Spain and France, or a roasted cornish hen paired with ratatouille or a grass-fed burger topped with caramelized onions and a house-made Russian sauce, Cordova has created a high-end a la carte menu that's sure to appeal to many.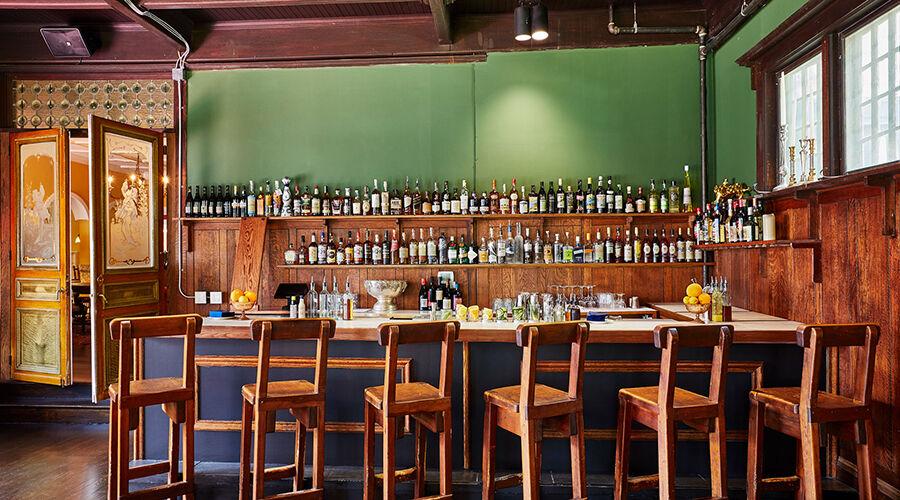 And to complement the entire scene, Bonilla is happy to shake up a craft cocktail, negroni, or martini. He tends to prefer creating a drink based on a guest's preferred spirit or flavor. Guests can tuck themselves beside the hearth with one of Bonilla's opulent specialty cocktails like a Saffron Sidecar, which features cachaca, elderflowers, grapes, vodka, roses, raspberry, lemon, soda or sparkling wine.